« Mid-Morning Art Thread
|
Main
|
Chris Wallace is a Disgrace
And Fox News May Very Well be Threatening Staffers Who Point This Fact Out »
September 30, 2020
The Morning Rant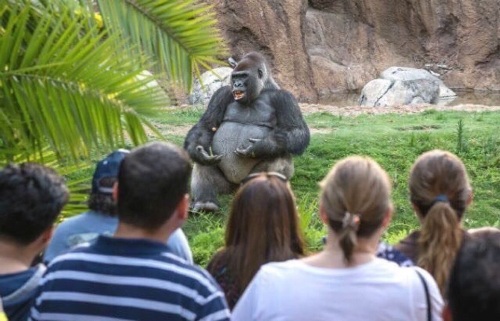 I don't think I've ever seen a real debate between presidential candidates. I mean, not the kind
Bill Buckley used to have
or the ones sponsored by
the Oxford Union
. Formal debates. Mostly they've seemed to be, as George Will once called them, parallel press conferences.
Mostly I think this is because of the media. That is, traditionally, debate moderators have extremely limited roles and should hardly ever come out of the background to say something other than it's the other guy's turn now. But now, the network-employed "moderators" actually want to be more players than moderators, like in a basketball game if a ref suddenly grabbed the ball and tried to shoot a 3-pointer. But I don't care if a ref can shoot, and I *really* don't care what Chris Wallace has to say about anything. And that goes for Candy Crowley, or anyone else the networks want to insert into the proceedings. All of the need to STFU.
I keep thinking, why don't the two candidates ever agree to just cut out thed media entirely and have a formal debate on C-SPAN? I heard a week ago that a 4-hour debate was proposed with Joe Rogan as moderator -- and that Trump indicated he would be OK with it. Rogan is sufficiently disdainful of both candidates that he couldn't be accused of bias and could be neutral enough not to insert himself into the fight. This would have been interesting.
But it's not going to happen.
Meanwhile, on social media, the blue-check mafia is revisiting the 2016 debates and their narrative they've settled on is that Hillary actually won the debate on substance, but Trump was a big mean bully who bullied. Also, he lied a lot and followed Hillary around the stage like a creepy stalker. They actually believe this. But let's humor them and say, for the sake of argument, that all of that is true. Also stipulate that Trump is a con man and an empty blowhard. But what does that say about Hillary's leadership abilities? If she is so weak that she can't handle an empty blowhard like Trump, she's not going to do well on the world stage against the sharks and the wolves who really want to cut up America. And as for Trump following her around on the stage like a creepy pervert, at any time it happened, she could have turned to him and said, "Would you stop following me around like some creepy pervert? What's the matter with you?"
I'm writing this before the debate, so I don't know how much of it will be overtaken by events, but no matter what happens, the media will declare Biden the winner. They've probably already written their post-debate analysis pieces already. Joe could show up without wearing pants, drool for an hour, collapse, and have to be carried out on a stretcher, and the MSM would still declare him the winner. Which I don't think is going to happen. A collapse, I mean. I think they'll have Joe juiced up with enough of the good stuff to keep him going through the show. He might call a lid for the next three days straight, though.
I am not sure who won the debate, but I can say who lost it: Chris Wallace.
---------------
So this is now the morning after the debate, and Mrs. Muse hosts our church's weekly prayer meeting for women on Wednesdays and I overheard the (politically conservative) ladies discussing the debate before the meeting started:
1) The whole thing was an unwatchable disgrace, like two little kids squabbling in a sandbox
2) "Are these two the best America has to offer?"
3) Chris Wallace was a terrible moderator and obviously biased towards Biden.
For what it's worth.


He's Got Hairy Legs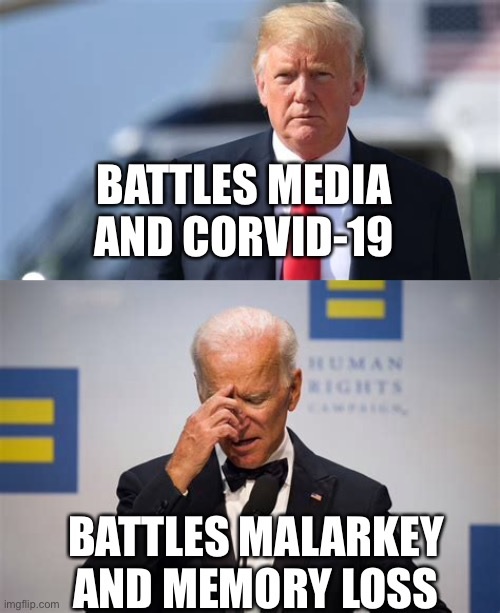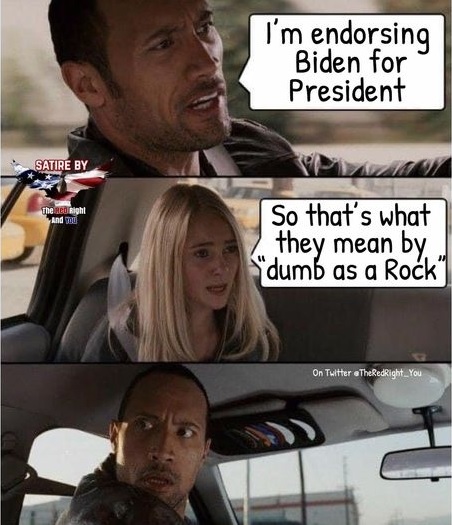 Leaked Pic From Bulwark Staff Meeting: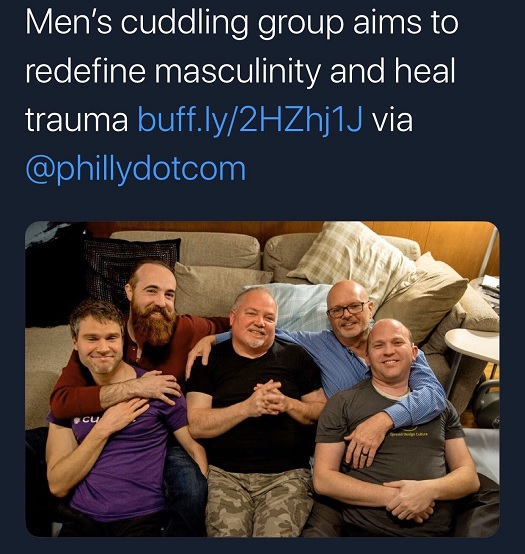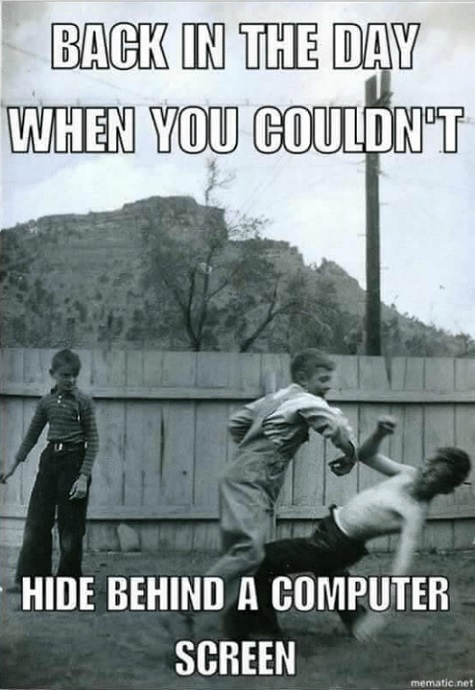 AoSHQ Weekly Prayer List
Please submit any prayer requests to "Annie's Stew" at apaslo atsign hotmail dot com.
Prayer Requests:

8/26 - grammie winger requests prayers for her city, Kenosha.

9/13 – Blanco Basura and his family need prayers. His son passed away after an epileptic seizure. He had been dealing with seizures for almost 10 years, and was on medication to control them, but did didn't always work. He says "Please remember to tell your kids you that you love them every chance you get. You may not get another." He also thanks God for his family and friends and The Horde.


For Healing

8/24 - Cheriebebe asks for prayers for her Dad, who is in ICU and on a ventilator. Things do not look good. She asks for prayers of healing and comfort for her dad, mom, and the rest of the family.
9/6 Update – Cheriebebe sends an update and thanks the horde for prayers. Her father passed peacefully on Saturday.

9/2 – Ghost of Hallelujah requests prayers for his wife who was recently diagnosed with nodular melanoma.

9/2 – Katya, the designated driver requests prayers for her stage 3 triple negative breast cancer. She is 2 chemo treatments in. She is doing well with side effects.
9/23 Update – Katya, the designated driver, sends word that her 4th chemo treatment was 9/24. She will have an ultrasound in about 2 weeks to see how things are progressing. Or hopefully, regressing. The plan is for her to follow up with the next round of chemo, surgery after hat, then radiation. Her side effects have been very minor compared to most people. She sends her thanks to the Horde.

9/23 – Dr_No requests continued prayers for his daughter Megan. She had surgery for cancer earlier, and now has had the second of 12 FOLFOX chemo treatments for her Stage III-C cancer. It's been rough – fatique, weight loss, cold sensitivity, jaw pain. She's losing an average of 6.5 pounds per week now and has lost approximately 25 pounds since her surgery and beginning chemo. Her attitude is terrific despite what she's going through, but it'll be a rough slog between now and January.

9/24 – THE Lonebadger requests prayers for Dad, who had an episode of unknown origin while getting gout of bed and became unresponsive. Dad is in ICU and on a ventilator.

For submission guidelines and other relevant info, please contact Annie's Stew, who is managing the prayer list. You can contact her at apaslo at-sign hotmail dot com.
If you see a prayer request posted in a thread comment, feel free to copy and paste it and e-mail it to Annie's Stew. She tries to keep up with the requests in the threads, but she's not here all of the time, so she may not see it unless you e-mail it to her.
Please note: Prayer requests are generally removed after five weeks or so unless we receive an update.
Please remember the Prayer of St. Francis:
http://www.prayerguide.org.uk/stfrancis.htm
Keep calm and pray on!


Who Dis: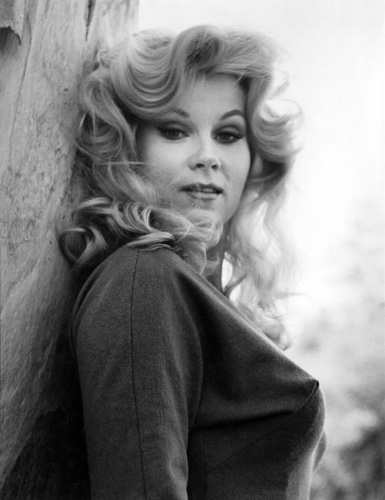 Photo 2
Photo 3
Photo 4
Photo 5
(leggy!)
Photo 6
(busty!)
Photo 7


For the 'Ettes: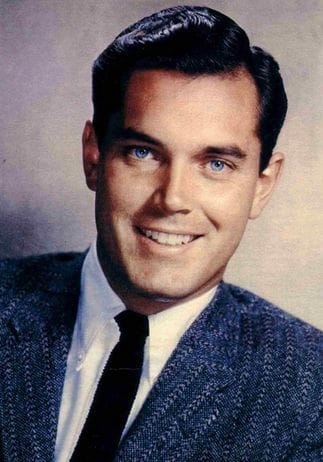 Photo 2
Photo 3
Photo 4
Photo 5


Monday Who Dis: Spanish actors Penélope Cruz and Javier Bardem have been in a number of movies together. Also, they've been married since 2010 and have a couple of kids.


Today's Edition Of The Morning Rant Is Brought To You By The Ridiculously Huge English Breakfast: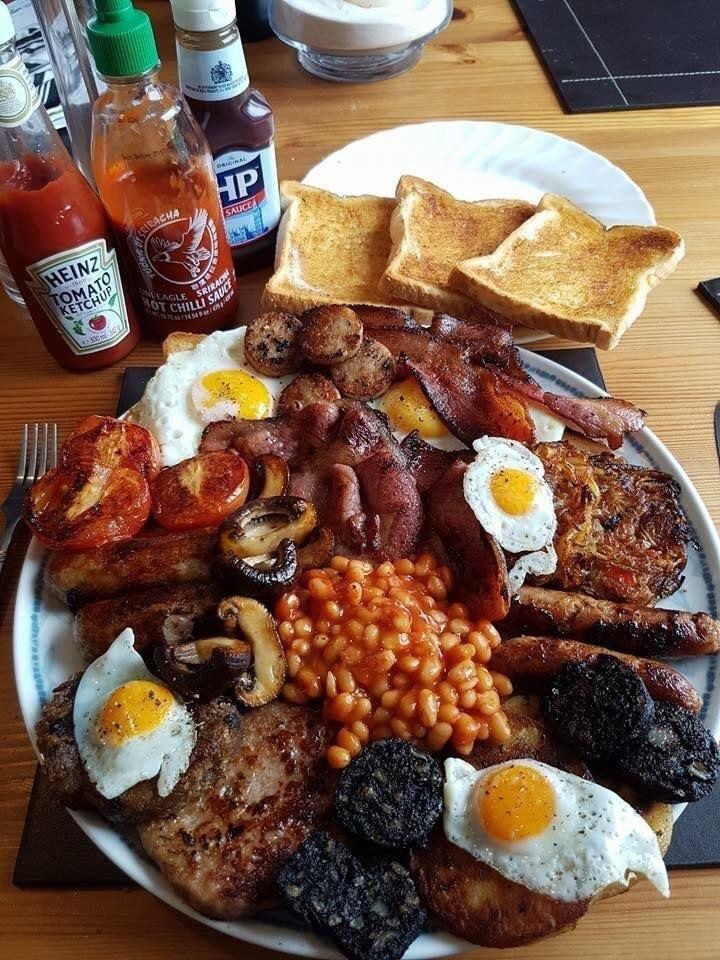 (click for bigger breakfast)
If I actually ate this breakfast entire, I would have to go back to bed to sleep it off. Probably wake up just in time for lunch.

posted by OregonMuse at
11:07 AM
|
Access Comments