« Quarantine Cafe: Comic Book Ads and the Crap You Actually Got For Your Money
|
Main
|
The Morning Report - 9/1/20 »
August 31, 2020
Monday Overnight Open Thread (8/31/2)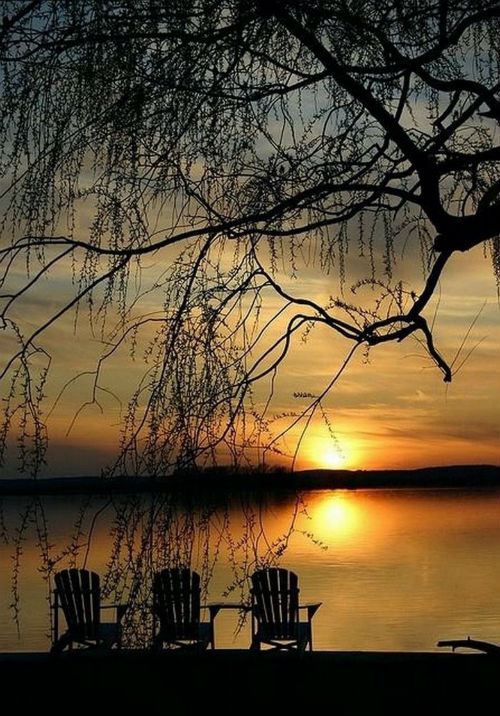 ***
The Quotes of The Day

Quote I

The Democrats always side with the criminals, and against the cops, and also against women. Because what happens the next time the cops come to a domestic call and the wanted alleged rapist is being noncompliant? Do the cops just stand there as the fugitive rummages around his vehicle, waiting until the crook decides if it's going to be a shootout? Do they put their lives at risk? Kurt Schlichter

Quote II

"In designing an unexplored, new genre of transportation known as the flying car, we chose the keyword "progressive" for inspiration," Design Director Takumi Yamamot

Quote III

"We have a problem in Washington: They like to take the information that they get and spoon feed it to the public in nefarious ways publicly," "But, when they're under oath, they say completely the opposite. Former acting DNI Richard Grenell

Quote IV

"I think that is price-gouging and they should contact the attorney general," "That is a symbol of capitalism run amok." Andrea Jenkins, vice president of the Minneapolis City Council

Quote V

"When you feel that audience jumping, it's a better feeling than orgasm. It is the best love affair of my life. The party is on, man. I feel honoured people still want to see me." Ozzy Osbourne
***
See Quote II........

***

What good are gun laws if they aren't enforced?

Portland's '100% Antifa' Killer Was Previously Arrested Twice for Illegal Possession of Loaded Firearm
***
The creature had reportedly slithered into her throat as she slept in her garden in Levashi, a village in Dagestan, southern Russia. Feeling unwell, the young woman was rushed to hospital where she was put to sleep. In this disturbing footage, a doctor is heard saying 'let's see what this is' before inserting a tube down her throat.
***
If the right was as violent as suggested, there would be total anarchy across the country right now.

ST. LOUIS — Tamarris L. Bohannon, the police officer in St. Louis who was shot in the head Saturday responding to a barricade situation, died from his injuries Sunday, investigators said.

The 29-year-old officer was survived by his wife and three children. His family penned a letter posted on Twitter by the police department that called him a "hero to many but most importantly to his loving wife and three incredible children," FOX reported.

"The loss of this great man is felt deeply within the St. Louis community and we ask for your prayers and support in the days ahead," the letter read.
RIP Officer Bohannon, may your family be comforted in their time of loss.
***
Looks like CBD's favorite politician is at it again.
Money managers and wealthy individuals don't need another reason to leave the Garden State. But Democratic Gov. Phil Murphy - yet another Goldman Sachs alum who found his way into politics - might just give them one.

Hours after unveiling plans to reopen indoor dining in his state on Friday (although restaurants will be limited to just 25% capacity, making it effectively impossible for most to even do business), Gov Murphy announced during a press briefing Monday afternoon that he was mulling a 'high frequency trading tax'.
***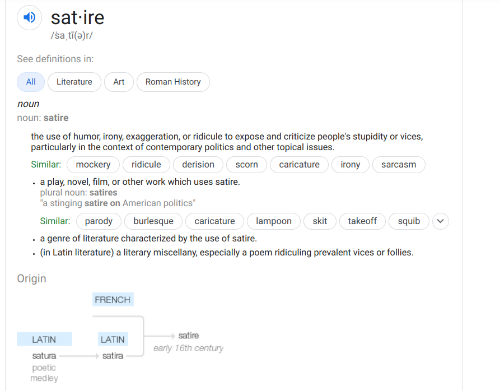 U.S.—Joe Biden recently made a strange claim: that 2+2=5. He was ridiculed for his gaffe after making the statement while speaking at an elementary school. The kids all said, "Hey, dummy! The answer is 4, not 5!"


But the crack squad of fact-checkers at Snopes quickly got to work on Biden's incredulous claim. Their findings? Biden's statement was actually "mostly true."

"Sure, Biden got some key details wrong," said Bob Snopes, founder of Snopes. "But the central concept of what he was saying, that two numbers put together make another number, was completely accurate. Sometimes two and two make four. Sometimes they are five. Sometimes they are three. Sometimes they are all of them at once. It is not easy to become sane."
***
Television viewing has really changed over the years. Growing up, I was my father's remote control and rabbit ear mover. AT&T can't give DirecTV away.

AT&T Inc. is once again looking to sell its DirecTV unit, a business that has lost billions of dollars in value since the wireless carrier acquired it in 2015. The sooner it waves goodbye, the better. The question is, who wants it?

DirecTV has faded into the background at AT&T, a company now entirely focused on competing in 5G wireless connectivity and online television. Any DirecTV user can attest to how the service has been neglected in recent years, and the business might be forgotten by investors if it weren't for the headline-grabbing subscriber losses it's mounted each quarter.

AT&T, which also owns the U-Verse brand, has lost about 6 million traditional pay-TV customers overall in just the last two years. The Covid-19 pandemic is causing cord-cutting to accelerate as consumers look to save money by switching to streaming-video services such as Netflix and AT&T's own HBO Max. So while AT&T paid $49 billion when it bought DirecTV, it'd be lucky to fetch even half that now. One analyst, John Butler of Bloomberg Intelligence, estimates a potential sale price of just $20 billion.
***
The ONT Musical Interlude
Born on this day: 31 Aug 1945
Northern Irish singer, songwriter and musician Van Morrison. Who had with Them, the 1965 UK No.2 single 'Here Comes The Night', and the solo, 1970 album Moondance, plus over 15 other UK Top 40 albums. He has received six Grammy Awards, the 1994 Brit Award for Outstanding Contribution to Music, and has been inducted into both the Rock and Roll Hall of Fame and the Songwriters Hall of Fame. via thisdayinmusic.com
&&&
Born on this day: 31 Aug 1948
German guitarist Rudolf Schenker from Scorpions, who he formed in 1965 when he was 17 years old. Their 1990 power ballad 'Wind Of Change' topped the European charts and was a No.4 hit in the US. The Scorpions hold the record for the best-selling single by a German artist and band. via thisdayinmusic.com
***

What a cool vacation home or a possible MoMe location.

It is a legend that has taken on a life of its own. A story that has been the source of countless T.V. shows, movies, books, art and the fears of little children and adults everywhere. The named that has inspired all these things is Dracula. The character from Bram Stoker's book really has become larger than life. You can't go a single Halloween without seeing at least a dozen people dressed as his famous character. Well for vampire fans, most will know that Dracula's castle is actually based on a real castle by the name of Bran Castle that was once inhabited by Vlad The Impaler. Some even say that Bram Stoker based the character Dracula off some of Vlad The Impaler's characteristics and personality traits. Well the castle that is known around the world as Dracula's castle is now up for sale!
***
If you are going to f@&* up, might as well really f@&* up and become a Genius Award Winner.

Three Tennessee officers have been decommissioned after raiding the wrong home with guns drawn and forcing a naked woman outside.

Officers with the Metro Nashville Police Department (MNPD) raided the home of Azaria Hines last Tuesday, WSMV reports. The unclothed Hines was asleep on her sofa after a late shift when she heard a banging outside. When she realized the commotion was coming from officers, Hines later said, she asked them to hold on. Her calls were ignored.

After smashing the door frame, officers burst through the door with guns drawn at a naked Hines. Hines attempted to reach for a shirt, but was prevented from clothing herself. Armed police rushed through the home and forced Hines' 3-year-old nephew and 15-year-old cousin outside the home.
***

Here is one football team I respect. Tonight's Feel Good Story of The Day.

Ray Drake has been paralyzed since 1989 and is cared for by his two sisters. When the storm wreaked havoc on his Des Moines home, he knew he was going to need help.

His sisters reached out to one of his old high school friends for a chainsaw -- and he showed up with an entire high school football team.

"I saw some of the pictures and thought you need more than just one chainsaw, Janice," said Ray's friend, Doug Applegate.

In just two hours, 30 members of the Roosevelt Roughriders cut and moved the downed trees away from Ray's home.

Tears flowed as Ray and his sisters thanked the team.

"I'm blessed. I'm blessed," Ray said.
***

Tonight's ONT has been brought to you by Explosive Bodily Functions.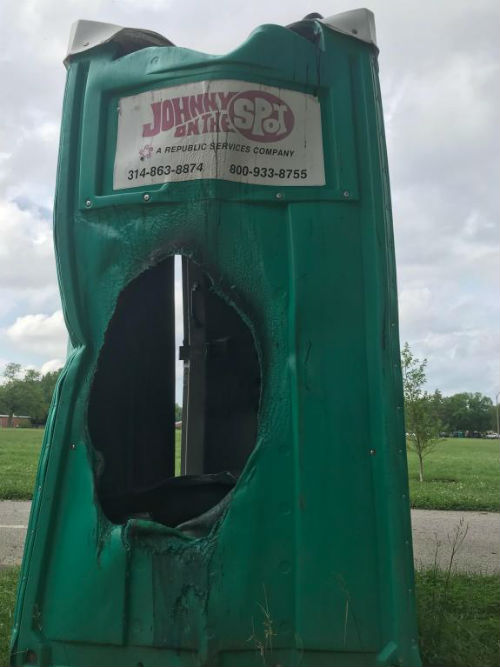 Notice: Posted with permission by the Ace Media Empire, AceCorp, LLC and the International Brotherhood of Hamsters.

posted by Misanthropic Humanitarian at
10:00 PM
|
Access Comments