« Gun Thread: Happy 2nd Gun Thread Anniversary! [Weasel]
|
Main
|
The Morning Report - 8/31/20 »
August 30, 2020
Sunday Overnight Open Thread (8/30/20)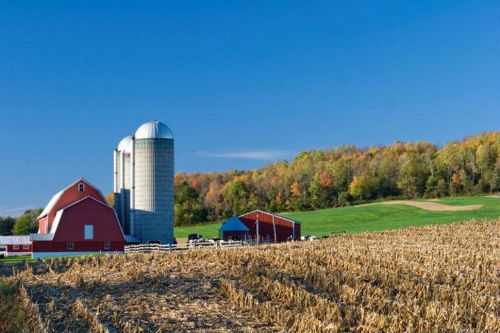 ***
The Quotes of The Day

Quote I

If you don't design your own life plan, chances are you'll fall into someone else's plan. And guess what they have planned for you? Not much. Jim Rohn

Quote II

"Elaina Carter could be the poster child for demonstrating that theft is the typical route for firearms making it into the hands of criminals," "It's fortunate that she sold these stolen guns to licensed dealers, and that vigilant law enforcement officers brought an end to her serial thefts."U.S. Attorney Bobby Christine for the Southern District of Georgia
Quote III

What sunshine is to flowers, smiles are to humanity. These are but trifles, to be sure; but scattered along life's pathway, the good they do is inconceivable. Joseph Addison

Quote IV

White people who kill in self-defense get charged with capital murder, while blacks who kill for sport are allowed to go free. You see, the former is exercising white privilege and is guilty of being white. The latter, on the other hand, is the victim of white privilege and is justifiably angry. In post-reality America, privilege means being stripped of your rights and dignity.The Z Blog

Quote V

"Over the past 6 years of the Black Lives Matter Movement I have traveled to 47 states - teaching organizing, learning, and leading. And for all 6 years, everywhere I go, people ask me, 'Shaun, how do I actually use my life, my skills, my time, my energy to impact and change the world? My book, MAKE CHANGE, is a 272 page answer to that question." Shaun King
***

NSFW-Language- Paul Joseph Watson

***
"They" say that crime doesn't pay except for politicians. It was a long run for this character, but eventually all good things criminal enterprises must come to an end.

The Wildest Insurance Fraud Scheme Texas Has Ever Seen

When federal agent Jim Reed drove in to a small airport in the East Texas city of Athens mid-morning on September 15, 2014, he was expecting to find a straightforward case of arson—an easy case for the new guy. He introduced himself to the Athens Jet Center's co-owners, two brothers in their seventies named Wayne and Gaylon Addkison, who led Reed to a small jet, a 1971 Cessna 500 Citation I, that looked like it had been barbecued on a rotisserie. "It was burned in half," Wayne Addkison recalled. "The nose tipped on the ground and the back half was on the ground too."

For two weeks the Citation had just been sitting on the tarmac at Athens Municipal Airport, next to the Jet Center, they told Reed. But two days before Reed's visit, they'd come into work after receiving a call: the plane was in flames. Reed, a fit 29-year-old who was as careful with his clean-cut brown hair and clean-shaven face as he was with his deposition-ready phrasing, was only six months into his job as an agent for the Bureau of Alcohol, Tobacco, Firearms, and Explosives (ATF). Reed didn't doubt that the fire was the result of arson: A mechanical failure on an inactive Citation was about as unlikely as a lightning strike. As one pilot would later say, "Planes don't just catch fire in a hangar. They don't spontaneously combust." Driving out from Tyler, where he was based, Reed considered the typical arsonists who might be involved. Was this a teen vandal? A local troublemaker?
***
Moar common sense..........

***

What a great neighbor. H/T Bitter Clinger

Guy Catches Neighbor Kid Repeatedly Playing In His Driveway

What he does next is pretty epic.
***

Is the Kung flu as prevalent as the "experts" claim? It is not looking that way. Here is my shocked face...........

According to The New York Times, potentially 90 percent of those who have tested positive for COVID-19 have such insignificant amounts of the virus present in their bodies that such individuals do not need to isolate nor are they candidates for contact tracing. Leading public health experts are now concerned that overtesting is responsible for misdiagnosing a huge number of people with harmless amounts of the virus in their systems.

"Most of these people are not likely to be contagious, and identifying them may contribute to bottlenecks that prevent those who are contagious from being found in time," warns The Times.
***
Another step towards Civil War Part II And Democrat politicians are enablers of the straw that broke the union's back.

The suspect in the murder of a Trump supporter on the streets of Portland last night posted "I'm 100% Antifa" on his personal Instagram page.

A member of the Patriot Prayer group, which was involved in counter-protests against Black Lives Matter and Antifa last night, was gunned down at 8:45pm near Southwest Third Avenue and Alder Street.

A man is heard on camera yelling "we've got a Trumper here" before two gunshots
***
Well Mayor Teddy.........Not my monkeys, not my zoo.

Chickens Coming Home to Roost? Portland Mob Shines Strobe Lights Into Ted Wheeler's Condo at Night
***
Wuhan Flu.Apparently a term you cannot use in the world of academia.

University is now punishing a professor on behalf of one of the worst totalitarian government[s] in the world'

Syracuse University chemistry Professor Jon Zubieta has been put on administrative leave and faces an investigation by the Office of Equal Opportunity, Inclusion and Resolution Services following his use of the terms "Wuhan Flu" and "Chinese Communist Party Virus" in his syllabus.
***
Reason #717 why I hate people.
***
The ONT Musical Interlude
On this day: 30 Aug 1995
Sterling Morrison founder member of the Velvet Underground died of cancer at his home in New York City two days after his 53rd birthday. The guitarist left the group in August 1971 and re-joined in 1992 for a European tour. During the 80s he became the Captain of a Houston tugboat. via thisdayinmusic.com
&&&
Born on this day: 30 Aug 1935
John Phillips, from American folk rock vocal group The Mamas & the Papas who had the 1965 hit 'California Dreamin'', the 1966 US No.1 single 'Monday Monday' and the 1967 hit 'Dedicated to the One I Love'. Phillips died of heart failure aged 65 on 18th March 2001. viathisdayinmusic.com
***
"By failing to prepare, you are preparing to fail." Genius Award Winners.

A government official was caught having sex with his secretary after accidentally joining a Zoom meeting with his colleagues in the Philippines.

Staff from the Fatima Dos Village Council in Cavite were hosting their regular conference call on Wednesday before their boss, Jesus Estil, joined the meeting.

But Estil, who is apparently not so tech-savvy, had mistakenly pushed the wrong button and left his camera on.
***

Tonight's Feel Good Story of The Day.

(RNS) — A Christian fundraising site, Give Send Go, has earned more than $192,000 of it's $200,000 goal for the alleged Kenosha shooting suspect Kyle Rittenhouse as of Saturday evening (August 29).

A scrolling ticker on the website shows who has recently donated to trending campaigns, many of whom are supporting the Rittenhouse fundraiser.

Rittenhouse, 17, was arrested on Wednesday, August 26, and is being charged as an adult with two counts of first-degree homicide and one count of attempted homicide, according to published reports. He also faces charges of recklessly endangering two other victims and possessing a weapon while under the age of 18.

The shootings occurred in Kenosha Wisconsin on Tuesday night, during protests demanding justice for the Sunday shooting of a Black man, Jacob Blake, by Kenosha police
***
Weekly commenter stats for week of 8-30-2020

Top 10 commenters:
1 [727 comments] 'Sponge - China is Asshoe!' [102.05 posts/day]
2 [668 comments] 'Insomniac - Ex Cineribus Resurgo'
3 [566 comments] 'runner'
4 [558 comments] 'AlaBAMA '
5 [533 comments] 'TheJamesMadison, in a madhouse! A Madhouse!'
6 [529 comments] 'gp, Hooping Fentanyl Again'
7 [473 comments] 'Tom Servo'
8 [431 comments] 'deplorable unperson - refuse to accept the Mask of the Beast'
9 [401 comments] '...'
10 [388 comments] 'Rodrigo Borgia'
Top 10 sockpuppeteers:
1 [278 names] 'Miklos, oh yes yes' [39.02 unique names/day]
2 [73 names] 'Duncanthrax'
3 [57 names] '18-1'
4 [40 names] 'Notorious BFD'
5 [37 names] 'wth'
6 [30 names] 'Adriane the Pomona Critic ...'
7 [29 names] 'Sponge - China is Asshoe!'
8 [26 names] 'Wolfus Aurelius'
9 [26 names] 'LeftCoast Dawg'
10 [25 names] 'andycanuck'
***

Tonight's ONT has been brought to you by Wishful Thinking.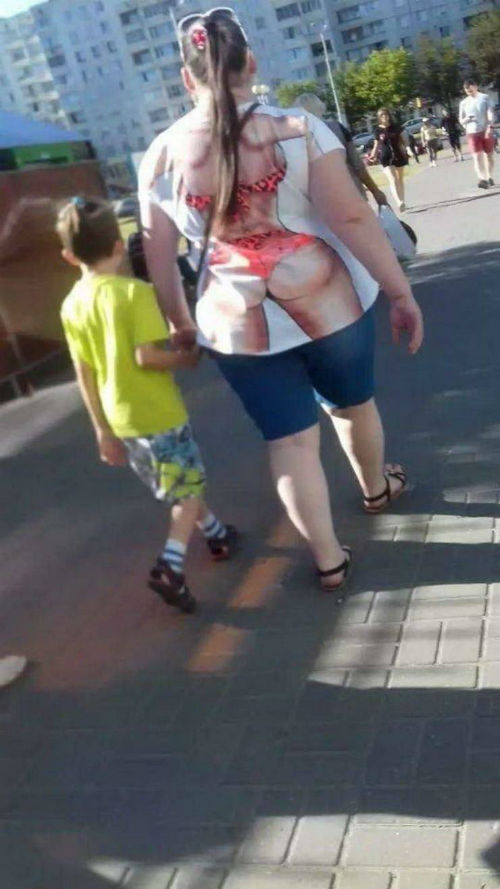 Notice: Posted with permission by the Ace Media Empire and AceCorp, LLC. ONT tips, loose change, drink tokens and burner phones to petmorons at gmail dot com. Complaints, pissing and moaning to 1-888-Suck-It-Up-Buttercups.

posted by Misanthropic Humanitarian at
09:57 PM
|
Access Comments