« EMT 08/01/20
|
Main
|
Tom Cotton vs. the NYT's 1619 Project [KT] »
August 01, 2020
Saturday Morning Coffee Break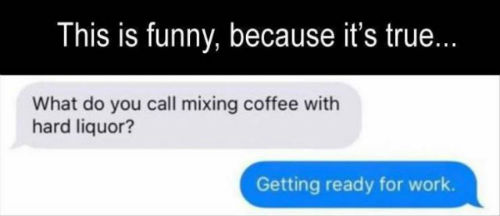 ***

Good morning Morons, Lurkers, Horde family member and everyone in between. TGIS.
Open thread, opine and/or bloviate away. Just got a couple or rules. Please don't run with sharp objects, do not pull the 'ettes pony tails, no pissing in the pool and play nice with one another.
Have a great weekend.

posted by Misanthropic Humanitarian at
09:00 AM
|
Access Comments