« Open Thread
|
Main
|
The Morning Report - 7/22/20 »
July 21, 2020
Tuesday Overnight Open Thread (7/21/20)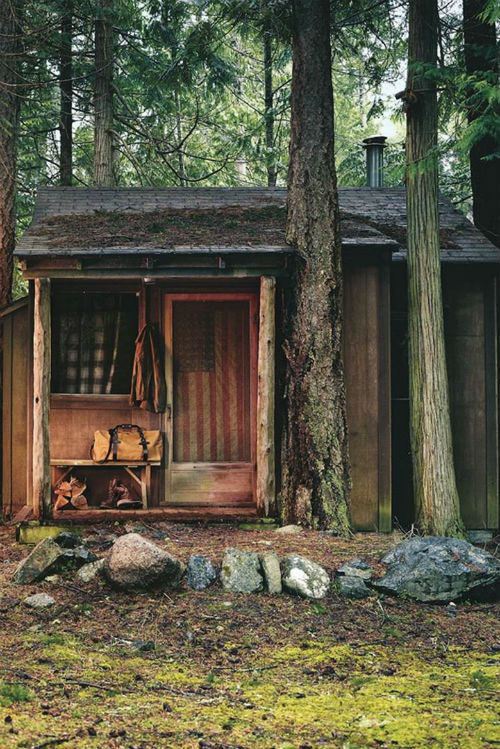 ***
The Quotes of The Day

Quote I

"The federal government cannot allow anarchists and insurrectionists to destroy federal courthouses, federal buildings, or other federal property,Sen. Tom Cotton (R-AR)

Quote II

"We've 10,000 people in volunteer, we'll try to get them plugged in as poll workers. Not for us, but running the mechanisms in the states, that they work for the state operations."Former VP Joe Biden

Quote III

They did have the right to do what they did. They were standing on their own property. Let's just review the facts. They're on their own property, they were carrying lawful firearms they lawfully possessed, there were trespassers who had broken down a gate and were coming on to their property and the couple said "get off our property."

…This prosecutor is totally out of control. This is an abuse of power. You want to know what abuse of power looks like? This is a textbook example. I think the United States Department of Justice needs to open a civil rights investigation into the St. Louis circuit attorney's office. Sen. Josh Hawley (R-MO)

Quote IV

"We know this has been a trying year, and our associates have stepped up. "We hope they will enjoy a special Thanksgiving Day at home with their loved ones."John Furner, the president and CEO of Walmart US
***
Earlier today, the Boss covered the Kayleigh McEnany press conference event.

Now the Conservative Twins address it........

***

Good work if you can get it, eh?

Briggs & Stratton skips $6.7 million interest payment, awards $5 million to executives

Briggs & Stratton Corp. has chosen not to make a $6.7 million interest payment, but the company's board of directors has voted to give executives and other key employees more than $5 million in cash retention awards, according to a filing with regulators.

The board also restored the base salaries of executives and managers, effective July 1, from previously reduced levels in effect since April, the Securities and Exchange Commission filing this week noted.

With the board's approval, the Milwaukee-based manufacturer of outdoor power equipment engines chose not to make the interest payment due June 15, triggering a 30-day grace period before it constitutes a default on a credit agreement.
Quite the board of directors.
***

The problem with government? They never think outside of the box. And one size fits all, are just some of their problems. Entrepreneurs on the other hand know how to think outside the box and have a cute way of telling a certain left wing governor to piss off. H/T Bitter Clinger

Some bars across New York state are creating snarky $1 menus in response to Gov. Andrew Cuomo's new rule requiring food be purchased with alcohol.

The new rules, announced Thursday, went into effect Friday as the latest attempt to stem the spread of the coronavirus. The State Liquor Authority has issued "guidance" on the new rules for bars, restaurants and tasting rooms (such as breweries and wineries), including prohibiting customers from ordering drinks directly from the bar itself to maintain social distancing.
***

Speaking of Entrepreneurs. How many of you have something like these?
***

No wonder why Europe is being overrun with Muzzies. Soi bois would rather play with themselves than with a real honest to goodness woman.

3,267 men replied to the 118 questions, confessing that they watched a great deal of porn online.

Lead researcher Professor Gunter de Win, from the University of Antwerp said, "We found that there was a big range of responses.

"In our sample, men watch quite a lot of porn, on average around 70 minutes per week, normally for between five and 15 minutes per time, with obviously some watching very little and some watching much, much more."

But the boom in solo sex seemed to be causing a bust in the bedroom.

Around 23% of the men under 35 who responded to the survey reported some level of getting or maintaining an erection when having sex with a partner.

Professor de Win told Medical Express : "This figure was higher than we expected.

"We found that there was a highly significant relationship between time spent watching porn and increasing difficulty with erectile function with a partner, as indicated by the erectile function and sexual health scores."
***

Rep. Ted Yoho. He's not my congress critter. I wish he was.


Rep. Ted Yoho was walking down the Capitol building steps after a committee hearing as AOC was going up. Yoho, began to berate AOC for making the preposterous claim that shootings are way up in New York City this summer because of poverty and not enough government money spent on the poor and that the police aren't the answer to reducing crime.

Many of us can sympathize with Yoho. What can you do when confronted with that kind of idiocy?

The Hill:

"You are out of your freaking mind," Yoho told her.

Ocasio-Cortez shot back, telling Yoho he was being "rude."

The two then parted ways. Ocasio-Cortez headed into the building, while Yoho, joined by Rep. Roger Williams (R-Texas), began descending toward the House office buildings. A few steps down, Yoho offered a parting thought to no one in particular.

"Fu**ing bitch," he said.
We've dealt too long with gloves on and at least one if not two arms tied behind our backs. Fight. Fight back against the progressives who want to destroy this country.
***

Even iconic industries have a breaking point. After years of "government persecution" is Wall Street ready to roll up and move?

Wall Street is about to see a mass exodus.

Firms in New York's financial district are facing an onslaught of headwinds amounting to great reasons to simply pick up and leave: employees working from home, unused office space, a mayor who has squelched law and order in the city and a state legislature obsessed with taxation, just to name a few.

That's why we weren't surprised when Bloomberg reported that New York's financial and professional-services industries are considering eliminating up to 20% of their footprint in the city.
***

Love hurts. It hurts really f*cking bad.

JULY 15--After slashing the tires on her boyfriend's car, a Florida Woman struck the man and grabbed his scrotum "with such force that it removed the skin from the entirety of the victim's right testicle," police charge.

Cops allege that Donika Shaniece Mays, 29, battered the victim yesterday afternoon during a confrontation in their Tampa-area apartment. Mays, who has the victim's name tattooed on her arm, was arrested on a felony battery charge.

According to an arrest affidavit, Mays and the victim had been arguing all morning before matters turned criminal. Mays and the man have been in a relationship for four years and have a two-year-old child.

The victim told police that he discovered that his vehicle's tires had been slashed, adding that Mays admitted to the vandalism. While waiting for a tow truck to arrive, the affidavit reported, Mays resumed arguing with her boyfriend and began "striking the victim with open hands as he continuously backed away."
***
***

Two-time World Series winner Aubrey Huff unloaded on his former team after several players and coaches chose to kneel in protest during the national anthem.

The former San Francisco Giants player declared that he is "PRO America" in a tweet Monday, reacting to video posted by Major League Baseball showing members of the team kneeling during an exhibition game against the Oakland Athletics.

Go to hell for all I care.
***
The nice thing about Red State prosecutors, there is no enabling of criminals. Play stupid games and win stupid prizes. Hope they can meet Big Bubba doing 50 to life at shower time.

OKLAHOMA CITY, Okla. — Two teenagers are the latest to face terrorism charges after reportedly helping to break in the windows of an Oklahoma City bail bonds business in late May during the riots that swept the nation in the wake of the custodial death of George Floyd in Minneapolis.

Several dozen protesters conducted a sit-in at the office of Oklahoma County District Attorney David Prater on Monday to demand that he drop the terrorism charges and resign, Fox News reported. But Prater maintained last month that those who incite violence in the streets are "criminals" who "have subverted peaceful protests and impaired the open discussion regarding race in our country."

"When you employ these tactics for a political purpose, you are a terrorist," he said.
***
The ONT Musical Interlude
On this day:21 Jul 2004
Composer Jerry Goldsmith died after a long battle with cancer aged 75. Created the music for scores of classic movies and television shows 'Star Trek', 'Planet of the Apes', 'The Man from U.N.C.L.E.' and 'Dr. Kildare.' via thisdayinmusic.com
&&&
On this day: 21 Jul 1987
Guns N' Roses released their debut album on Geffen Records: Appetite For Destruction featured the singles 'Welcome to the Jungle', 'Sweet Child o' Mine', and 'Paradise City'. The album now has worldwide sales in excess of 28 million, 18 million of which are in the US, making it the best-selling debut album of all time there. via thisdayinmusic.com
***

There are three certain things in life, taxes, death and Genius Award Winners.


As a proud Leo, Lauren Sandford, 24, from Worthing had a large lion's head inked on her right shin in tribute to her star sign.

But, NASA recently announced that there is a 13th star sign, Ophiuchus, which means that the 12 other star signs have shifted.

So, Lauren's birthday, which lands on August 4 now falls under the star sign Cancer.

She said: "I'm Leo through to the core. I've read up about Cancer now and I'm nothing like Cancer.
***

Instead of being cited she was the recipient of Tonight's Feel Good Story of The Day.

Abusing the 911 system by calling over non-emergencies can get you arrested. But the outcome was much different for an elderly Florida woman who didn't know what else to do when her refrigerator broke down.

Cheryl Nanartonis of Jensen Beach, who doesn't have any extra money, was so distraught that her food would spoil that she called the emergency line, the Martin County Sheriff's Office said Sunday.


But the officers also felt for the woman, who told them she didn't have the resources to buy a new appliance.

"So Deputy Marcum, Deputy Elliot and Sgt. Flynn made arrangements with the Jensen Beach Goodwill to donate a gently used refrigerator to Cheryl," the department posted on its Facebook page. "The deputies even had it delivered, and Cheryl was back on track."
***
Tonight's ONT has been brought to you by The David French School of Divinity and Hypocrisy.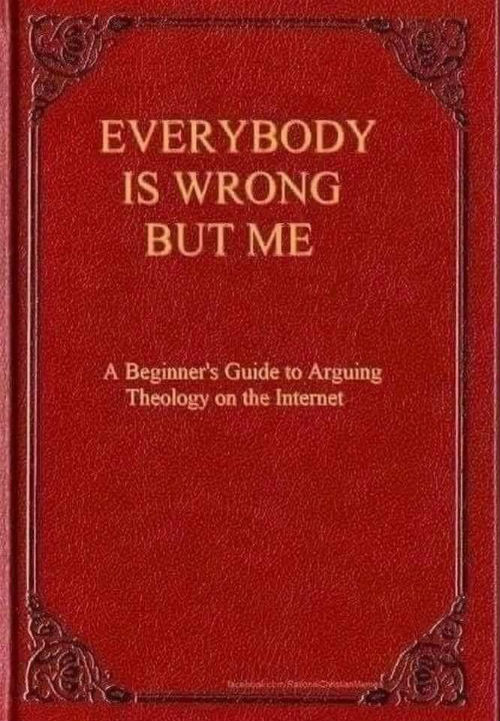 Notice: Posted with permission by the Ace Media Empire and AceCorp, LLC. The ONT often imitated never replicated since 2008. And proudly made in the USA.

posted by Misanthropic Humanitarian at
10:00 PM
|
Access Comments