« Saturday Morning Coffee Break
|
Main
|
Saturday Gardening and Puttering Thread, [KT] »
July 04, 2020
It's Independence Day! [KT]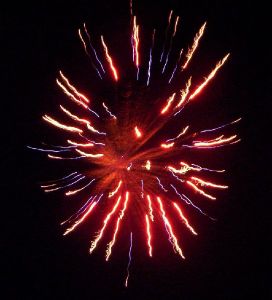 Happy Independence Day! The folks at Maggie's Farm got going earlier than I did this morning. Bird Dog reminds us that,
It's a good day to think about all of the wonderful things about the USA.
What wonderful things about the USA come to mind for you today?
The Mount Rushmore event yesterday got some great reviews.
I noticed this one from Quint and FenelonSpoke in the EMT this morning, which includes a review of the live Fox broadcast:
Great speeches last night by Governor Kristi Noem, The Secretary of the Interior, and President Trump. Thanks to Trump's speechwriter Steven Miller, If you didn't hear the speeches last night you can hear them on C-Span. God bless America!. Lord have Mercy!

Posted by: FenelonSpoke at July 04, 2020 07:37 AM (M7/zw)

Fox made a right mess of it. Whenever you are trying to watch a speech like that, a convention, dedication, or some other presentation, you are almost always better off going with Cspan. You can go between the two channels and it will be striking. Half the time Fox will be at commercial and the other half some blow hard will say he is "monitoring" the event.
Seems like good advice. Be prepared for the next one you watch live. The White House video of the event is included below.
Also below the fold, one reason why we need to remain vigilant about our independence.
And now, an example of why we need to remain vigilant as we celebrate Independence Day.
California legislature votes to allow discrimination:
This week, the legislature in California voted to remove the constitutional prohibition on "discriminating against or granting preferential treatment to persons on the basis of race, sex, color, ethnicity, or national origin in public employment, public education, and public contracting." That's right, California just voted to allow racial and gender discrimination in all its public activities. The bill will move to the ballot in November for a popular vote.
It's all because of the COVID virus and George Floyd, of course. Not really.
It's not like people don't know better. Gail Heriot:
The best reason for retaining Proposition 209 isn't that repealing it will encounter opposition. It's that the initiative has been good for Californians -- of all races -- and would have been even better if followed more faithfully. Opponents argued in 1996 that if the University of California system were required to apply the same admissions standards to all students regardless of race, under-represented minority students would suffer. The reality was the opposite: It enhanced their academic success.
The plight of Asian applicants to colleges is interesting.
Affirmative action in a multi-ethnic nation:
In Malaysia, after the British colonial administration departed, the fledgling nation faced simmering ethnic tensions among native Malays (bumiputeras/"sons of the soil") and overseas Chinese and Indians. After race riots and the balkanization of political parties along ethnic lines, the Malaysian government promulgated a vast quota system to boost the Malay majority. This system ranged from the customary university sinecures and public contract set-asides to reserved storefront spots in public spaces. The term "Ali Baba" there describes an arrangement wherein "Ali," the native Malay, acts as a frontman for the actual Chinese/Indian business owner "Baba." Despite state discrimination, the overseas Chinese and Indians remain far wealthier and better educated than native Malays.
Contrast with California after prohibition of state discrimination. Gail Herriot again:
In the year immediately prior to Proposition 209's implementation, only one African American student in the entire freshman class was an honor student. Following implementation, a full 20% of African American freshmen were. That was higher than the rate for Asian Americans (16%) and extremely close to the rate for whites in the same year (22%). Even more impressive, the number of under-represented minority students in academic jeopardy collapsed. As Richard Sander and Stuart Taylor Jr. show in their 2012 book, "Mismatch: How Affirmative Action Hurts Students It's Intended to Help, and Why Universities Won't Admit It," in the years immediately following Proposition 209, it had three effects on under-represented minorities in the UC system. It increased (1) graduation rates, (2) GPAs, and (3) the number of science or engineering majors.

Call it a Triple Crown.
And before Prop. 209, early efforts at affirmative action in California had not always achieved sterling results. Even when the truly disadvantaged, like street gang leaders, were promoted in college admissions. Here's the story of the 1969 gunfight at UCLA. Not long after that, a California academic invented Kwanzaa. It was not all based in sweetness and light.
Be careful about how the Left uses words like "diversity" and "equity". This is very disturbing:
Kendi writes, "The defining question is whether the discrimination is creating equity or inequity. If discrimination is creating equity, then it is antiracist. If discrimination is creating inequity, then it is racist." It is on this line of thought precisely that we have recently seen the California State Legislature vote to remove the anti-discrimination verbiage from its state constitution. (Emphasis mine) "Equity" would require us to discriminate against "dominant" groups and in favor of "oppressed ones," as Theory has defined it, so achieving "Equity" means doing identity-based discrimination, potentially endlessly because they'll be virtually impossible to achieve just due to random fluctuations in population dynamics.

Even creating "Equitable" outcomes like perfect parity won't be enough, however, because Critical Race Theory is also what might be described as "ethno-historical." Thus, even if there are no current disparities to be found (and there always will be because they can also be made up at the level of culture or subjective feelings), in any cases where there are historical ones to appeal to, those will have to be made up for too in order to achieve "Equity." Thus, applying "Equity" from a Critical perspective results something like a combination of affirmative action and reparations, in one form or another.

Be that as it may, if we believe the Theory upon which it is now based, the demand for "Equity" becomes hopeless and perpetual. . .
And via J.J. Sefton, now we must fight for our independence again. Maybe after a weekend break.
Hope you get to do something fun and/or meaningful.
Remember that this is the Thread before the Gardening Thread
Serving your mid-day open thread needs

posted by Open Blogger at
11:15 AM
|
Access Comments