« Trump Derangement: A Twitter Case Study
|
Main
|
The Morning Report - 7/9/20 »
July 08, 2020
Overnight Open Thread (07/08/2020)
[Buck Throckmorton]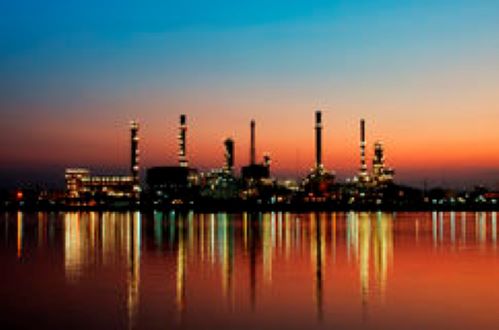 *****
MOCKING TED TALKS
TED Talks are a mystery to me - a bunch of vapid words that sound deep but say nothing, while somehow making the attendees feel as if they have achieved some higher plane of consciousness. The "Thought Leader" in this video does an outstanding job of mocking every TED Talk you've ever been forced to watch.
*****
MELUNGEONS
Who are the Melungeons of Appalachia?
Perhaps an ancient lost tribe of Mediterranean immigrants? Maybe Portuguese? The likely answer is that they simply possess an all-American combination of Black, White, and American Indian ancestry. I like the way that the word Melungeon, like Cajun, has gone from having once been a slur, to now being a name that you're proud to call yourself if you have that heritage.
Any Melungeons among the horde?
A major phenomenon in the Melungeon lore of the 1990s and early 2000s was a revival of interest in the possible Portuguese lineage of the group, spurred in large part by college administrator Brent Kennedy's 1994 book The Melungeons: The Resurrection of a Proud People. In this work, Kennedy gleans from his own family's history a theory that the Melungeons originated as Islamic Moors from Iberia, Turkey, and North Africa, refugees from Spanish and English activities on the Atlantic coast in the 1500s. Masking themselves as Christian Portuguese to avoid possible ethnic cleansing, he asserts, the men made their way inland, intermarried to a limited degree with Native Americans, and created the people called Melungeons. Research into this theory is centered at the University of Virginia branch campus at Wise, and the Muslim-Portuguese account can be found at several Web sites devoted to Melungeons.
*****
MOTIVATION
Every corpse on Mt. Everest was once a highly motivated person.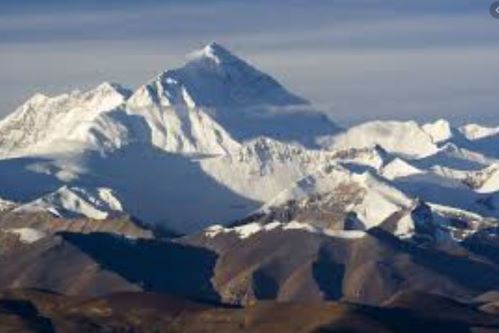 *****
A COMPOSITE OF EVERY NEVER-TRUMP REPUBLICAN THAT YOU KNOW
Do you have some old chums who were once actively Republicans but are now vocal anti-Trumpers? I have a few, and I've noticed there a lot of similarly overlapping traits with them. The composite NeverTrumper from my social circle looks like this:
- Social media profile picture is the "Deep Thinker" look. May have chin resting on back of hands. (aka "The Tom Friedman")
- Frequently references The Economist in social media posts.
- Pretends to be a big fan of English Premier League soccer. Arsenal is overwhelmingly the favorite team these folks pretend to cheer for.
- Has taken to using the word "whilst" instead of "while".
- Back in college he was the politically-active, bow-tied, blazer-wearing "Young Republican" who wanted to debate the campus leftists rather than mock them like the rest of us did.
- And of course, he advocates voting straight Democrat to teach Republicans a lesson and "save conservatism."
What else?
*****
A DYING CUB FAN'S LAST REQUEST
Baseball should be playing right now.
This funny baseball song kind of rips my heart out whenever I hear it. Knowing he was dying of cancer, Steve Goodman wrote this song in tribute to his favorite team and his favorite sport. He was only 36 years old when he died in 1984. We all know several of his songs (City of New Orleans, You Never Even Called Me By My Name) but this is my favorite. Some funny yet poignant lyrics:
Make six bullpen pitchers carry my coffin
And six groundskeepers clear my path
Have the umpires bark me out at every base
In all their holy wrath
It's a beautiful day for a funeral
Hey, Ernie, let's play two
Somebody go get Jack Brick-house to come back
And conduct just one more interview
Have the Cubbies run right out into the middle of the field
Have Keith Moreland drop a routine fly
Give everybody two bags of peanuts and a frosty malt
And I'll be ready to die
Build a big fire on home plate out of your Louisville Slugger baseball bats
And toss my coffin in
Let my ashes blow in a beautiful snow
From the prevailing thirty-mile-an-hour southwest wind
And when my last remains go flying over the left field wall
We'll bid the bleacher bums adieu
I will come to my final resting place
Out on Waveland Avenue
*****
TAKE ME OUT TO THE BALLGAME
Don't question my patriotism, but replacing Take Me Out To The Ballgame with God Bless America during the 7th Inning Stretch is an abomination of baseball. Actually, when we sing Take Me Out To The Ballgame we're actually only singing the chorus. The lyrics are about a "baseball mad" girl named Katie Casey who knew all the players and umps, and for her weekend date she instructs her beau to "take me out to the ballgame." Here is the original 1908 recording with some nice vintage baseball photos.
*****
HAPPY ANNIVERSARY
Long before the Peloton girl received her infamous Peloton machine as a gift, her grandfather bought her grandmother an exercise belt as a gift.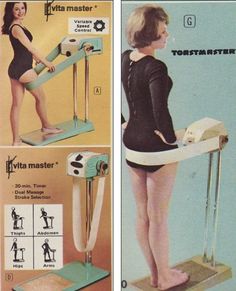 *****
BUCK THOUGHTS
"Journaling" is an end-of-day habit for self-absorbed people who've spent the entire day talking about themselves, and with no one left to talk to, they sit down and start writing about themselves.
*****
THE NOTORIOUS RBG - EUGENECIST
Ruth Bader Ginsburg has a rather, ahem, "early-20th Century view" on the purpose of abortions.
Ginsburg was responding to a question about access to abortion and a 1980 Supreme Court decision that upheld the Hyde Amendment, which bars Medicaid for funding abortion: QUESTION: "Are you talking about the distances women have to travel because in parts of the country, abortion is essentially unavailable, because there are so few doctors and clinics that do the procedure? And also, the lack of Medicaid for abortions for poor women?" JUSTICE GINSBURG: "Yes, the ruling about that surprised me. [Harris v. McRae—in 1980 the court upheld the Hyde Amendment, which forbids the use of Medicaid for abortions.] Frankly I had thought that at the time Roe was decided, there was concern about population growth and particularly growth in populations that we don't want to have too many of."
*****
THROCKMORTON'S FIRST LAW OF LIVE MUSIC: IF THERE'S AN UPRIGHT BASS IN THE BAND, IT'S PROBABLY GOING TO BE GOOD
Peter Rowan has the most ethereal voice in bluegrass, which he beautifully mixes with southwestern and border themes. Throw in Tony Rice, who may be the best guitar picker in bluegrass, and it's a show. If none of that interests you, the gals playing bass and mandolin will impress you non-bluegrass fans.
*****
Tonight's Overnight Thread has been brought to you by Guns & Shrimp.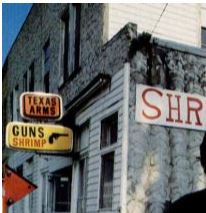 Thanks again to the horde for letting me play host. As always, please feel free to offer any helpful feedback, insults, or tips at @BuckThrockmort on Twitter.


posted by Open Blogger at
10:27 PM
|
Access Comments