« Tuesday Overnight Open Thread (6/16/20)
|
Main
|
Mid-Morning Art Thread »
June 17, 2020
The Morning Report - 6/17/20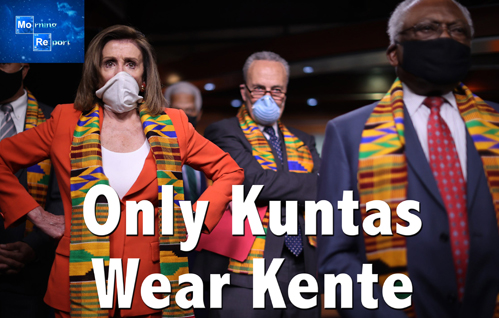 Good morning, kids. Wednesday and even amidst this seemingly never ending, waking nightmare of watching helpless as our nation disintegrates before our eyes, there are some glimmers of hope, if not outright chuckle-worthy foul-ups, bleeps and blunders exploding in the faces of the enemy within.
First up, we have what can best be described as a friendly fire incident involving the far-left mayor of Olympia, WA:
As Olympia's mayor, Cheryl Selby is used to criticism. During May Day protests in 2018 she watched demonstrations in front of her home. But last Friday night, the protests came to her front door. Selby's home surveillance video captured images of someone spray-painting graffiti on [her] front door and front-facing exteriors.

"That was difficult, to see the anger in the crowd," said Selby, who was not home at the time...

"...I'm really trying to process this," she told the Olympian. "It's like domestic terrorism. It's unfair..."
Domestic terrorism? BLM spray-painted on your house? Why, that's blasphemy and requires you to atone, or get a Winnie Mandela necklace for your troubles.
Next up, while all the brave little foot soldiers are out there torching businesses and police stations, beating people over the head with skateboards or even shooting cops to death or leaving them crippled for life, you'd think that the millions of dollars raised to spring them would have jail doors revolving faster than a dervish; especially with bail and jail reform the order of the day (as well as Quisling judges and DAs). Think again.
The Minnesota Freedom Fund received backlash Tuesday after admitting that only $200,000 out of the more than $30 million raised by the organization has been used to bail out protesters...

... Donations flooded in to the Minnesota Freedom Fund during the protests after the organization said it was working to pay bail for people who were arrested while protesting. Celebrities like Seth Rogan, Steve Carell, Jameela Jamil, and Pete Holmes said that they had donated to the fund and encouraged other celebrities to match the donation, Variety reported.

"Without jeopardizing the safety of the folks we bailed out we paid well over $200k in the weeks since the uprising alone," the group said on Twitter Monday. "We are working on doing more."

The announcement sparked backlash from people asking where the rest of the money went...
I can imagine this "Minnesota Freedom Fund" has its main office in Accra, Ghana and the salutation at the end of its letter - after asking for funds in US dollars be sent via Western Union to cover all modalities - says "remain blessed!" Then again, our laughter may be premature; for all we know, the money may be going to buy guns, ammo and communications gear to equip terrorists in the field. Then again again, between Nazi collaborator George Soros and the Barack Obama billions gone missing from the original and ongoing Porkulus, $30 million is chump change.
Speaking of Ghana, you no doubt remember the Democrats' hideous stunt of kneeling in the Capitol Rotunda, clad in west African traditional kente cloth, when they were whoring for the cameras in solidarity with George Floyd? It turns out that kente cloth was highly prized and worn by the African slave traders who sold their brothers and sisters into bondage. One African-African saw what they did and went ballistic.
..."Excuse me, dear Democrats, in your tokenism, you didn't wait to find out that this thing that you're hanging around your neck is not just some African uniform, it's actually the Kente material," Ekeocha continued. "The Kente belongs to the Ghanaian people, mainly the Ashanti Tribe. Excuse me, Democrats. Don't treat Africans like we're children. These fabrics and these colorful things that we have within our culture and tradition, they all mean something to us. I know you look at us and you say, 'oh Africans are so cute in all your colorful dresses.'

"Well, some of those dresses and patterns and colors and fabrics actually do mean something to us," Ekeocha added. "Some of them belong to ancient tribes and mean something to them. So why are you using it your own show of non-racism or your own show of virtue? Why are you using the Kente material to signal your virtue? Stop it...
I feel for the outraged Ms. Obianuju Ekeocha. But what she and so many over here fail to realize is that when the Left says "Black Lives Matter," they mean only one day every two years when they are expected to go to the polls and cast their votes for Democrats.
In any case, if the Dems really wanted to wear something traditional and Democrat, they should have worn Klan robes. Just like the ones Robert Byrd used to wear, and other great Democrats of yore who by the way were best buddies with none other than Joey "Sex-Knuckles" Biden hisself! Of course, the robes would have obscured the blackface made famous by such leading standard bearers of today's Democrat Party as Ralph " Mammy McMengele" Northam.
Lots of other things happening, most notably the fallout over the revelations that Google and NBC evidently conspired to demonetize the websites of ZeroHedge and the invaluable Federalist. This must be confronted and stopped. NBC is a disgusting low-rent agitprop whorehouse. Google on the other hand, represents a clear danger to freedom of speech, and along with Amazon, freedom itself. Considering Leftist cultural rot and the poison of anti-Americanism is everywhere, will breaking up their monopolies make a difference or just create a whole bunch of mini-Googles, just as totalitarian leftist as the current behemoth? Discuss!


CIVIL WAR 2.0: LEFTIST REIGN OF TERROR, CRIMINALITY
- It's the Jerry Lewis Telethon of revolutionary causes.
- If this domestic terrorist doesn't get a 40-year minimum sentence with no parole, then we're finished.
- Comedy gold! Leftist mayor suffers friendly fire incident from her own troops and cries foul. Insert the biggest Nelson Muntz laugh you can imagine here.
- Better call Saul... for real. Meh, maybe it will be for people who dial 911 because McDonald's ran out of chicken nuggets.
- A friendly reminder that CHAZ/CHOP's roots of Occupy Wall Street were and are illegal.
- "The new rioting over what appears to be an act of self-defense on the part of an Atlanta cop demonstrates that this movement was never about justice for George Floyd."
- "If you publicly express an opinion that the left does not like, it is now considered perfectly reasonable among our smart set to destroy your business, dox your family, threaten your children, and have your very existence cancelled..."
- "You can see revolutionary Marxism made real in the violence and destructiveness of these 'protests,' and you can see the narcissism and nihilism being expressed in the self-justificatory rhetoric of the participants and the demonizing of anyone the mob decides ought to be hated and destroyed."
- Seattle PD and FD to citizens of CHOP: LOL-GF!
- AG Barr's old school pressured by the terrorists to move his name from distinguished alumni to extinguished alumni.
- "Construction rather than destruction must be our battle cry."
NOTE: The opinions expressed in some links may or may not reflect my own. I include them because of their relevance to the discussion of a particular issue.
ALSO: The Morning Report is cross-posted at CutJibNewsletter.com if you want to continue the conversation all day.
Follow us on Twitter: @CutJibNews


posted by at
07:32 AM
|
Access Comments