« Popular Mechanics Is Now #Woke #Resitance Media, Too: Details How to Safely (Illegally) Tear Down a Statue You Don't Like
|
Main
|
The Morning Report - 6/17/20 »
June 16, 2020
Tuesday Overnight Open Thread (6/16/20)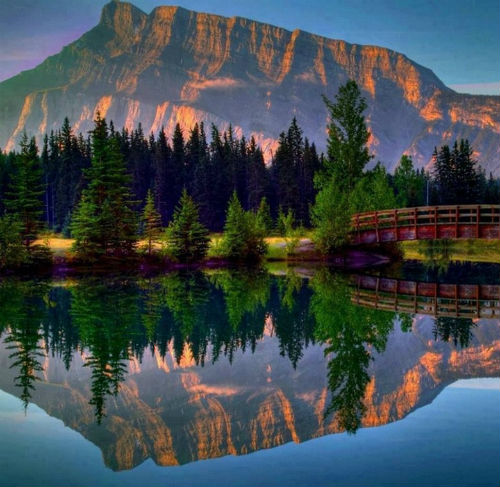 ***
The Quotes of The Day

Quote I


"I do think this (beautifully honest) confession of the SuperWoke Guardian's support for the slave-owning Confederacy (and its furious loathing for Lincoln) in the American Civil War is one of the great discoveries of the day."Peter Hitchens

Quote II

Progressive, affluent whites run most of the blue states that oversee the big blue cities who hire the liberal police chiefs and their unionized officers. So how strange it is for liberal elite white people to damn supposed white privilege for the logical sins of their own ideology and governance. Victor Davis Hanson

Quote III

It's also nice to see all the mayors and governors assuring us that despite the risk at the polls, they too are against racism. Even our military senior leadership, flush from achieving strategic victory after victory during the last three decades, is making it clear that it is against racism. We can expect these generals to have the same massive success in ending racism as they had defeating America's enemies in war.Kurt Schlichter

Quote IV

Because no one wants to be accused of being a genocide denier. Take it from me…it ain't fun. And to my former conservative comrades who now find themselves being called deniers, no hard feelings. Indeed, I'll share with you my secret for coping: alcohol, and lots of it.

You're welcome; I'm gracious that way.David Cole

Quote V

Not only does our national capital, Washington, bear the name of a lifelong slave owner, so does the capital of Missouri, Jefferson City. So does the capital of Mississippi, Jackson. So does the capital of Wisconsin, Madison. The capital of Ohio is Columbus. The capital of South Carolina is Columbia. Both are named for now-vilified Christopher Columbus whose statue still stands outside D.C.'s Union Station.

None of these men appears, from how they lived their lives, to have shared modernity's belief in democracy, diversity or social equality. Yet, it was they who cobbled together the United States of America.Patrick J. Buchanan

Quote VI

"I hate to say it but it invites violence. It invites people going into the streets who feel their votes weren't counted or something crooked happened."Se. Angus King (I-ME)
***

Is this Ace? No comment said the shelving installers.
***

"We've all got some bangin' music from terrible people that we can still enjoy."" THE MOVEMENT TO RECLAIM INK FROM ABUSIVE TATTOO ARTISTS - TattooMeToo is helping to heal scars by removing and reworking tattoos from known abusers

I woke up on what seemed like a normal weekday morning in late May and proceeded to scroll mindlessly through Instagram. I was quickly thumbing through Stories when I was stopped by the image of a tattooer who'd tattooed me in 2017, along with a short blurb. The Story had been posted by a different tattooer, who claimed she'd heard various accounts of client abuse at the hands of this man and that she felt compelled to warn others.

As the day went on, I saw a couple other tattooers repost her story, repeating and reinforcing her claims. I went to sleep wondering what, if anything, would come of this.

The next morning, my Instagram was flooded with stories — from both clients and colleagues of this tattooer — alleging unwanted advances, sexual misconduct and other forms of abuse (a situation that closely resembled another harrowing #MeToo moment that the tattoo industry faced in 2018). The accused tattooer released a public apology, then quickly deleted it after drawing criticism. He promised to release another, but Instagram was soon taken over by the murder of George Floyd and the resulting global protests, and his account has since gone silent.
First world problems.
***

Son-Of-A-Bitch! There goes my commission.
According to reports, two individuals took the Supra on a test drive around noon on June 9. Shortly thereafter, the driver lost control of the 335-horsepower sports car traveling northbound and struck a tree, sending suspension components flying more than 100 feet away from the site of the crash.
***

You laugh at us Lutherans and our potluck dinners. We are famous for our casseroles, Seventh Day Adventists? Not so much. The history of vegetarianism.

The history of vegetarianism

One of the earliest, most influential proponents of vegetarianism is Ellen Gould White, founder of the Seventh-Day Adventists (SDA) church. White grew up in an era of religious fervor, rife with crowded revivals and prophecies about the end of the world. Over her life, she experienced many 'visions' from God, which ultimately led to the creation of the church. From these visions, Ellen learned that vegetarianism was the path of righteousness and well being.

Ellen had two major visions in the early 1860s that started her vegetarian pursuit. By the 1890s and many visions later, she was a full-fledged vegetarian, and had begun to amass many followers. She was a sought-after speaker for various talks among health and animal welfare, with audiences of over 20,000 people. She soon founded the Seventh-Day Adventists church with a strong health-focused, vegetarian basis. Since its inception, and the beginning of Ellen's visions, the SDA followers have adamantly conducted scientific research in search of support for Ellen's visions. The bias for finding positive associations in plant-based diets was a seed that was planted at the inception of modern nutrition.
***

Will "Blue" cities come to grips with reality? Or do they have a magic wand next to the Unicorn which produces love farts? A recent poll found that truckers won't deliver to cities which defund police departments.

A majority of truckers are vowing to halt deliveries to cities that defund or disband their police departments, according to a recent poll.

Seventy-nine percent of truck drivers said they felt their safety would be at risk if they had to deliver to a city with a disbanded police department, according to CDL News, a website for the commercial trucking industry.
***

Vocal critics of Minneapolis' PD may get their wish. Cops are exiting quickly.

With morale hitting rock bottom, cops on the beleaguered Minneapolis police force are starting to quit, with at least 14 of them already resigned or on the way out.

Other offices have reportedly even walked off the job without filing paperwork.

Demonized for racism and police brutality as a result of the misconduct of a relatively few bad cops, and being left out to dry by elected officials, officers on Minnesota's largest police force in the state's largest city are turning in their badges.

With guilt by association gaining currency, one retired officer told the Star Tribune that "They don't feel appreciated. Everybody hates the police right now. I mean everybody."

The news outlet asserted that the getaway from the already-undermanned law enforcement agency is unprecedented:
***
OK, I admit this is a cheap shot. I wonder if her husband brother is as broken up?

Rep. Ilhan Omar announced that her father passed away from complications due to the coronavirus.

The Minnesota Democrat said her father Nur Omar Mohamed died on Monday.

"It is with tremendous sadness and pain that I share that my father, Nur Omar Mohamed, passed away due to complications from COVID-19," Omar said in a statement. "No words can describe what he meant to me and all who knew him."

She later tweeted a photo of her and her father.
Her and Bubba Megan McCain can go on a never ending funeral procession for their sperm donors.
***

LOLGF Virtue signaling is very lucrative.

In another embarrassing setback, donors have been giving millions to "the Black Lives Matter Foundation" which is not the Black Lives Matter movement.

The foundation is basically a guy in California with a UPS store as an address who somehow raked in millions off duping the left.

We don't know how much of his ill-gotten gains have been released or will be clawed back but this goes to prove again liberals are not really paying attention and jump from one bandwagon to the next, screwing up things in their wake.

From Buzzfeed:

The Black Lives Matter Foundation, a Santa Clarita, California–based charitable organization that has one paid employee and lists a UPS store as its address, has a very different goal, according to its founder: "bringing the community and police closer together."

The Phantoms weren't the only ones to mistakenly support the Black Lives Matter Foundation. In the wake of George Floyd's killing, corporations including Apple, Google, and Microsoft raised $4 million for the soundalike foundation — and almost delivered the money. Hundreds of grassroots fundraisers also directed more money and attention.

Just another case of virtue self-empowerment.


Minnesota Bail Fund For Protesters Raised $30 Million – Spent Only $200k On Bailing People Out…
***

Most of us agree that Ivy League institutions are not what they were years ago. Just another sign that Harvard is overpriced and overrated.

Harvard College has joined peers in a major -- albeit temporary -- shift in college admissions: It's dropping the requirement for standardized testing for the class of 2025, as the pandemic has restricted access to the SAT and ACT.

"We understand that the Covid-19 pandemic has created insurmountable challenges in scheduling tests for all students, particularly those from modest economic backgrounds, and we believe this temporary change addresses these challenges," Harvard said in a statement Monday.

Ivy League peers Yale University, Columbia University and Dartmouth College are among other U.S. schools that have temporarily dropped the test requirements. A tally of higher-education testing policies shows that more than half of all four-year colleges won't require applicants to submit ACT or SAT scores for fall 2021 admission, according research released Monday by FairTest, a nonprofit that has led the "test optional" movement for 30 years.
***
The ONT Musical Interlude
On this day: 16 Jun 1967
The three day Monterey Pop Festival in California began. All the proceeds went to charity when all the artists agreed to perform for free, the 'Summer of Love' was born. The festival saw the first major US appearances by The Who, Jimi Hendrix and Janis Joplin. Also on the bill: The Byrds, Grateful Dead, Otis Redding, Simon And Garfunkel, The Steve Miller Band, Canned Heat, The Mamas & the Papas, Jefferson Airplane, Buffalo Springfield and The Electric Flag. John Phillips, of The Mamas & the Papas wrote, 'San Francisco, (Be Sure To Wear Flowers In Your Hair)' to promote the festival, which later became a hit for Scott McKenzie. via thisdayinmusic.com
***
What does Good Will mean? Florida Karen is one of tonight's Genius Award Winners.

JUNE 11--A fight yesterday over directional arrows on the floor of a Goodwill store ended with a pair of shoppers under arrest for battery, Florida court records show.

According to police, Jenna Sims, 29, was inside the Tampa-area thrift store when she got into a confrontation with Paul Turner, 50, "over the floor directions due to COVID-19."

As part of Goodwill Industries's coronavirus safety measures, one-way aisles have been established to allow patrons to more easily maintain a six-foot distance from other individuals.

Cops say that Sims was upset upon spotting Turner going the wrong way in an aisle. During an ensuing argument, Sims allegedly struck Turner "about his body, head, and face." Turner responded by shoving Sims away.

While a criminal complaint contends that the 6' 3", 220-pound Turner "did not suffer any injuries from this battery," a mug shot (seen above) shows several welts and abrasions on his head. The 5' 4", 125-pound Sims appears to have escaped the mutual combat unscathed.
***

This is a pretty cool story. Hopefully "The Man" won't find something to offend their sensibilities with Tonight's Feel Good Story of The Day.

Dad Joe Rackley has created something truly special for his two daughters after building them an incredible greenhouse during lockdown.

Joe, from Watford (Hertfordshire, England), started the project on April 1, so they would have a place to play while schools were closed. And it's fair to say the 43-year old succeeded – with his three-year-old daughter describing it as "heaven". Perhaps more impressively, TV and film prop maker pulled it all off for just £120 (US$150) – and the first step was finding wood.

"Went foraging for pallets last week," Joe posted on his Instagram on March 31. "Tabi is gonna get a free wood Wendy house!"

Quite the photo array, be sure to check it out.
***

Tonight's ONT has been brought to you by Middle Management.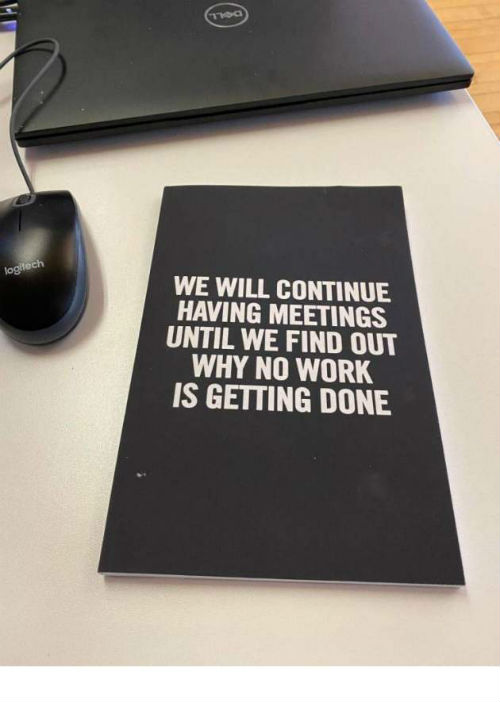 Notice: Posted with permission by the Ace Media Empire and AceCorp, LLC. ONT tips, loose change, drink tokens and burner phones to petmorons at gmail dot com. Complaints, shelving tips and TV installation tips to someone - Not here.


posted by Misanthropic Humanitarian at
10:05 PM
|
Access Comments