« Open Thread
|
Main
|
The Morning Report - 6/16/20 »
June 15, 2020
Monday Overnight Open Thread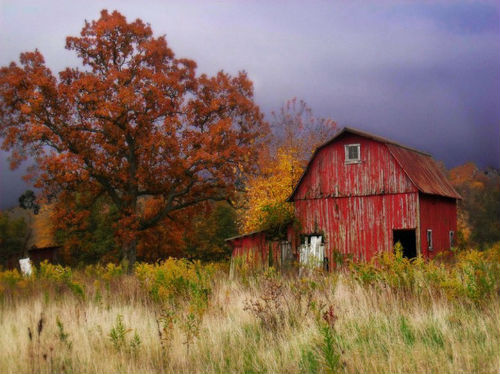 ***
The Quotes of The Day

Quote I

"The riot control bees are in their holding yard waiting to clear the streets of Janesville and keep peace to this county. I'm willing to bring them in and kick them over if things get out of control,"Greg Hoeft

Quote II

"It, unfortunately, appears that further dialogue with the league would be futile. It's time to get back to work. Tell us when and where." union chief Tony Clark

Quote III

"Officers are public people, you have every right to film them while they're carrying out their official duties," Sacramento civil rights attorney Jeff Kravitz

Quote IV

"We are restoring respect to the rule of law," Roger Severino, the director of the Office for Civil Rights at HHS

Quote

"It feels liberating to say after years of tiptoeing around the fact, but the American left has lost its mind. It's become a cowardly mob of upper-class social media addicts, Twitter Robespierres who move from discipline to discipline torching reputations and jobs with breathtaking casualness."Matt Taibbi
***

To the citizens of the world, And this my dear friends is why we can't have nice things. Oh it's not you average citizens, it is your untouchable bureaucrats.

The March 15 terrorist was wrongly granted a firearms licence due to a string of police failures, sources have told Stuff.

The terrorist, who pleaded guilty to New Zealand's worst mass shooting in March, was not properly inspected by police vetting staff when he applied for a firearms licence in 2017.

Stuff has been told that, among other errors, police failed to interview a family member as required, instead relying on two men who met the terrorist through an internet chatroom.

The error was overlooked when police granted him the firearms licence, allowing the Australian citizen to stockpile the semi-automatic guns later used to murder 51 people.

Thanks to the police 51 people are dead and New Zealand residents had to turn over their guns and have their personal info leaked.
Of course there is no recourse, legal any way.
***

Can't entertainment be just that, entertainment? Does everything put out on television and the silver screen have to have political overtures and sexual undertones? Nickelodeon's answer is of course we are going to rub the politics and sex into your noses.

SpongeBob SquarePants' sexuality has entered the chat -- and lo and behold, the Bikini Bottom dweller might be, as many suspected for years, gay.

Nickelodeon tweeted Saturday in support of Pride month, and attached photos of three of their canon characters as a clear indicator that they're all part of the LGBTQ+ community ... but without actually saying it outright.
***

Never let a crisis go to waste and ruin a good time. We can't enjoy the fun things in life while the lefties are throwing temper tantrums.

BUTLER, Pennsylvania — Last Monday was supposed to be a celebration, a coming together across the ages and across the country to mark the day in 1984 that Ghostbusters debuted, a film that made movie executives cringe but won the hearts of moviegoers, and it was going to be shown at drive-in theaters from coast to coast.

John Mason, the owner of the Starlight Drive-in Theater, said he was thrilled to be part of the first-time-ever simultaneous showing of the iconic film in drive-ins. To get into the spirit of things, he even booked a local group that was going to come out in full ghostbusting gear to add some kitsch to the local version of the nationwide event.

"They even had their own Ecto ambulance," Mason boasted of the iconic 1959 Cadillac, the vivid entrance of which when the firehouse doors burst open and the ECTO-1 license plate flashes across the screen remains a fan favorite.

All that changed when the official Ghostbusters Facebook page announced the event had been canceled, with hopes of rescheduling, the reason being given that "it does not feel like the time for celebration right now," a reference to the protests across the country in reaction to the death of George Floyd in police custody.
***

Perhaps if CBD ever takes a much needed and deserved vacation he could get Charlie to fill in on Sunday afternoon's 'Food Thread'...........

***

Could rationale people be fighting back against the Covid-19 gloom and doomers?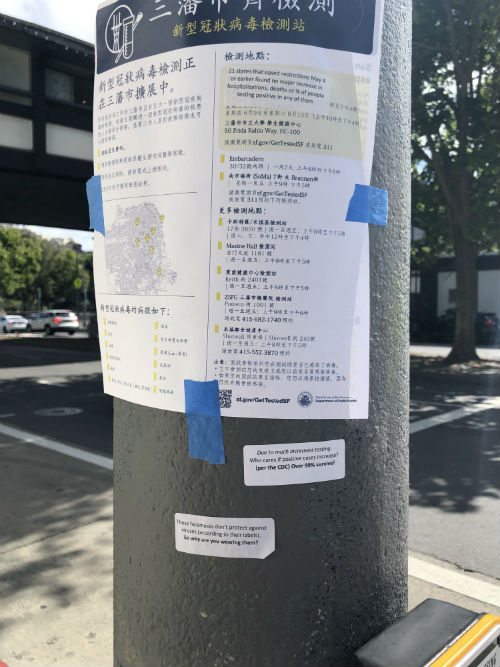 Hi MH, I took this photo of a lamppost a block from work yesterday. It is a flyer in Chinese taped up by the city urging people to get tested for covid19. They are everywhere in English, Chinese, ... And the labels underneath as counter propaganda. Haven't seen the counterpropaganda before.

I thought it was a noteworthy artifact of contemporary life behind the blue curtain you may find useful.

With my compliments and best wishes,
San Franpsycho
***

Although I'm a Yank I've learned enough Southerneese over the years. Dr. Ashish Jha, director of Harvard's Global Health Institute, Bless your heart.

After weeks of riots and protests involving thousands of people "health experts" said that the danger existed but was minimal. They said racism was just as dangerous as the coronavirus virus. Health officials that begged us to "stay home so they can do their jobs" turned on the public and cheered Black Lives Matter rioters and protestors. Now, that President Trump wants to hit the campaign trail it's a whole new story.

Dr. Ashish Jha, director of Harvard's Global Health Institute, called the upcoming Trump rally "an extraordinarily dangerous move for the people participating and the people who may know them and love them and see them afterward." He did claim that "I'd feel the same way if Joe Biden were holding a rally."

Jha has been one of the alarmists that CNN has used as a guest, he's also claimed that another 100,000 people will die from the coronavirus by the fall. Dr. Jha also supported the Black Lives Matter Protests because he felt they were moral.
***
Never stick your dick in crazy has been an ONT mantra for years. Science says, "That's easier said than done."

Those with borderline personality disorder have problems regulating emotional impulses and often experience rocky relationships. But new research suggests that many men find traits associated with borderline personality disorder to be appealing in physically attractive women. The study has been published online in the journal Personality and Individual Differences.

The research was inspired by a viral parody video, in which a man provides scientific-sounding advice about the relationship between a woman's physical appearance, personality, and her dating appeal.

"I had stumbled across the Hot Crazy Matrix (HCM) YouTube video and was struck by its popularity and media coverage it had attracted. It got me thinking about why it resonates with so many people," explained study author Alyson Blanchard, a senior lecturer at Bishop Grosseteste University.
***
As I draft The ONT I certainly hope this video hasn't been yanked by our Fascist Overlords at YouTube.

***
We have all heard of the old adage, "If it sounds too good to be true, it usually is." The US could shift to 90-percent renewable energy by 2035 at no extra cost. A new report shows dramatic benefits for the environment, economy, and public health. Is this one of those times?

Experts disagree about how fast the US can replace coal and gas-fired power plants with zero-carbon electricity. Some say we can shift to 100 percent clean power by 2050 with little friction and minimal cost. Others say that's unrealistically optimistic. Scientists on both sides of the argument agree that it's possible to get to 80 or 90 percent clean power. The debate centers on that last 10 or 20 percent.

Researchers tried to get around this sticking point in a new analysis from UC Berkeley. Instead of asking, "how much?" they asked "how fast?"—specifically, how fast we could get to 90-percent zero-carbon power with wind, solar, hydropower and nuclear power—at no extra cost to consumers. Thanks to rapidly falling costs for wind turbines, solar panels, and batteries, the answer is 2035.

"We're spending too much time stressing about the last 10 percent and not enough time thinking about the first 90 percent," said Ric O'Connell, executive director of GridLab, a clean energy consulting firm, and co-author of the report. "So let's focus on the first 90 percent."
The ONT Musical Interlude
Born on this day: 15 Jun 1941
American singer-songwriter Harry Nilsson, who had the 1972 UK & US No.1 single with his version of The Badfinger song 'Without You', and the 1969 US No.6 single 'Everybody's Talkin' from the film Midnight Cowboy'. The Monkees, Three Dog Night & Ronettes all covered his songs. He died on January 14th 1994 after he suffered a massive heart attack. via thisdayinmusic.com
&&&
Born on this day: 15 Jun 1951
Steve Walsh, from American rock band Kansas, who scored the 1978 US No.3 single 'Dust In The Wind', and the 1978 hit single 'Carry On Wayward Son'. which was the second-most-played track on US classic rock radio in 1995 and No.1 in 1997. via thisdayinmusic.com
***

Minnesota's claim to fame is 10,000 lakes and the term Minnesota Nice. Genius Award Winner.

A Minnesota woman allegedly lost her Scandinavian composure last month when she refused to wear a mask while shopping. Wow Minnesota, you really have outshined yourselves of late.

Heidi Ruth Mueller, 35, last month sought to enter a Menards home improvement store near her home in North Mankato, a city 80 miles from Minneapolis.

When Mueller attempted to walk into the business, an employee instructed her she "needs a mask to shop at the store per store policy." Mueller then "quarreled briefly" with the worker before grabbing the man's face and pulling his mask down.
***

For every action there is a reaction. Tonight's Feel Good Story of The Day

Antonio Gwynn Jr. started at 2 a.m. and did not stop cleaning for the next 10 hours. When an organized group of neighbors arrived later that morning to assess the damage, they found that Gwynn had already done most of the work.

Gwynn, an 18-year-old high school senior, said he saw on the local news that Bailey Avenue in Buffalo was covered in glass and garbage, and he knew people needed to use that street to get to work in the morning.

Word spread of how Gwynn single-handedly took action and his community rewarded him.
***
Weekly commenter stats for week of 6-14-2020

Top 10 commenters:
1 [604 comments] 'TheJamesMadison, fighting terrorist in Nakatomi Tower' [84.78 posts/day]
2 [456 comments] '...'
3 [447 comments] 'Mr. Peebles'
4 [409 comments] 'Tom Servo'
5 [381 comments] 'Insomniac - Ex Cineribus Resurgo'
6 [368 comments] 'Skip'
7 [365 comments] 'Sponge - China is asshoe!'
8 [344 comments] 'rhennigantx'
9 [305 comments] 'Jordan61'
10 [291 comments] 'TheQuietMan'
Top 10 sockpuppeteers:
1 [213 names] 'Miklos' [29.90 unique names/day]
2 [65 names] '18-1'
3 [45 names] 'Notorious BFD'
4 [44 names] 'Duncanthrax'
5 [42 names] 'Axeman'
6 [28 names] 'LeftCoast Dawg'
7 [24 names] 'Cicero (@cicero)'
8 [24 names] 'I am the Shadout Mapes, the Housekeeper'
9 [23 names] 'Mr. Peebles'
10 [23 names] 'Meade Lux Lewis'
Tonight's ONT has been brought to you by The Meaning of Life.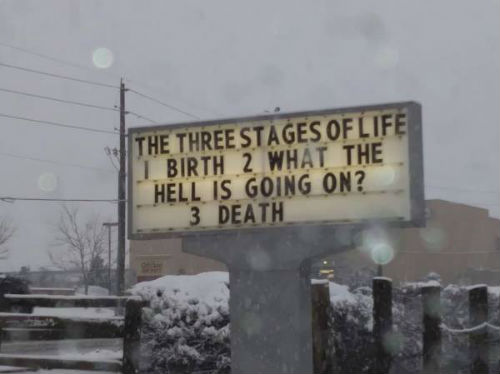 Notice: Posted with permission by the Ace Media Empire and AceCorp, LLC. This cob thanks Buck Throckmorton & Charlie Brown's Dildo for filling in the past few nights.


posted by Misanthropic Humanitarian at
10:05 PM
|
Access Comments