« Historical Perspective in the Time of Autonomous Zones [KT]
|
Main
|
Ace of Spades Pet Thread »
June 13, 2020
Saturday Gardening and Puttering Thread, June 13, 2020 [KT]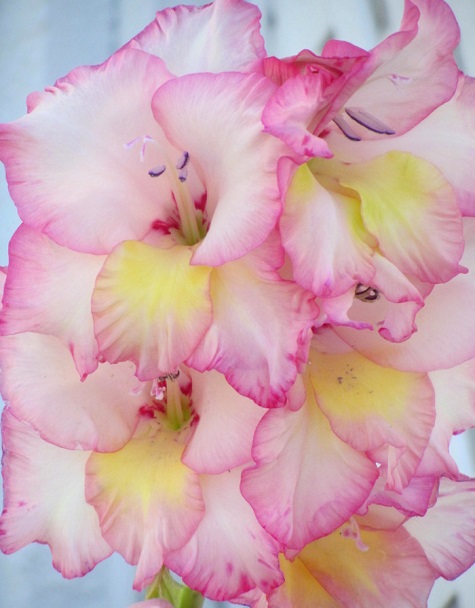 Hello, gardeners, putterers and dreamers! Hope you are having a fine June day. The lovely photo above is from 40 miles north.
We have learned that one valued member of The Horde has a special video talent. Namely, PointyHairedBoss:
I love the Saturday gardening thread, I always look forward to it. Although I like gardening, puttering is my preferred activity.

What caught my attention this week were the photos of the Rose-breasted Grosbeak & monarch butterflies both of which frequent our place near Parry Sound Ontario. I'm not sure you have a use for videos in your thread but I captured both on my slo mo camera. Until I caught the Grosbeak in slo mo I didn't realize it has a pale red colour under its wings which can be seen in the clips in the Bird Compilation video.
Yes, we have a use for videos. These are beautiful.
Insects. Mostly butterflies:
Bird compilation:
He also sent some photos, but I'm only posting the tractor today, as part of our ongoing Tractor Series. Too much good stuff.
Tractors
PointyHairedBoss:
For the tractor fans, the Kubota keeps our half mile long driveway in the open in the winter, mandatory for living in the bush.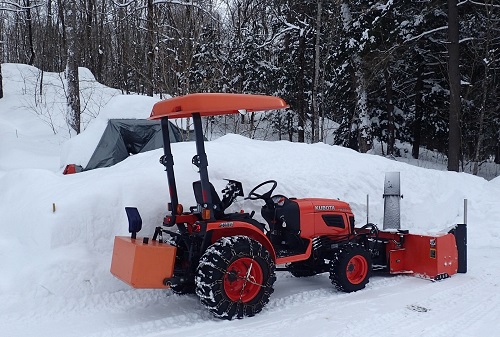 Illiniwek:
This Zetor tractor gets the most work around here.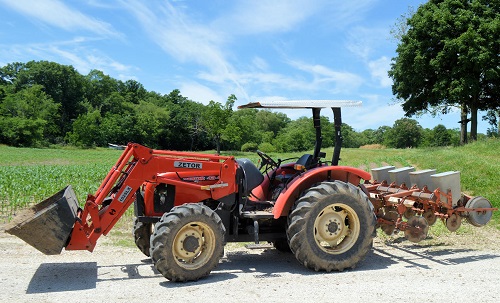 4WD ... used this old Allis Chalmers planter for the first time a couple days ago to replant some corn.

$1500 delivered seemed OK, all works well, nothing fancy.

This pic shows Bloomberg doesn't know farming, since he said "dig a hole, put a seed in... "

A no-till coulter cuts a path, the disk openers open the slot to drop the seed in, then the last wheel closes the slot. No digging.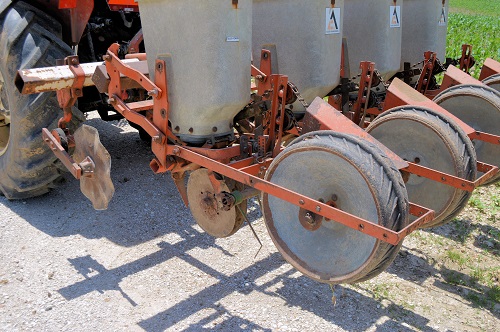 Gardens of The Horde
Illiniwek:
Some yellow flowers by the porch ... chickens like to hang out under the porch, in the dust.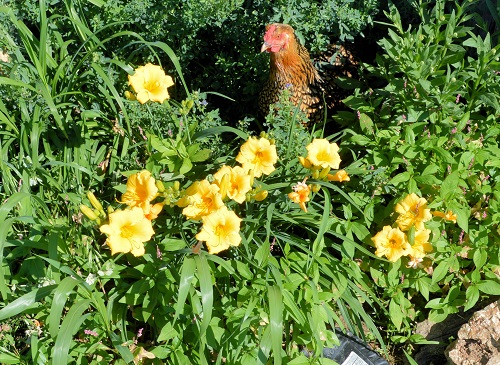 Anybody want to identify the flowers? The chicken?
As we near the summer solstice, some flower shots from Willow's Apprentice, from early May: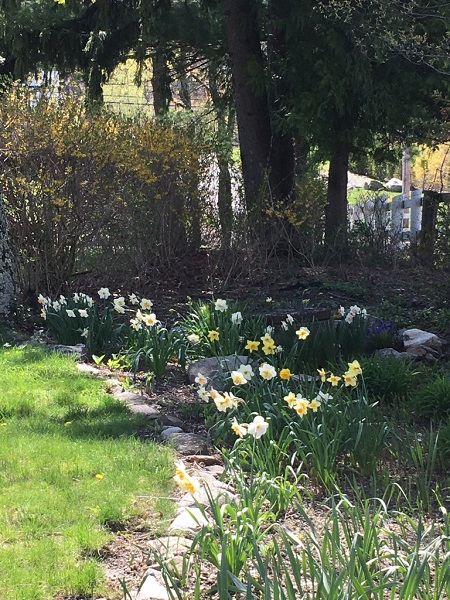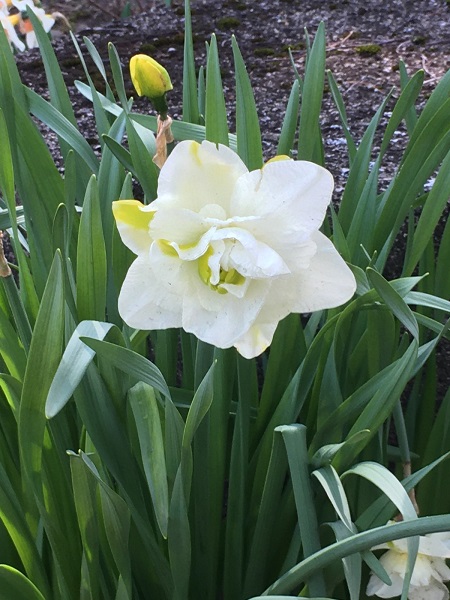 And from Diogenes, shots of his Japanese Maple, taken over 7 days in April:
I just love the tree and how it starts out red and orange before transitioning to green.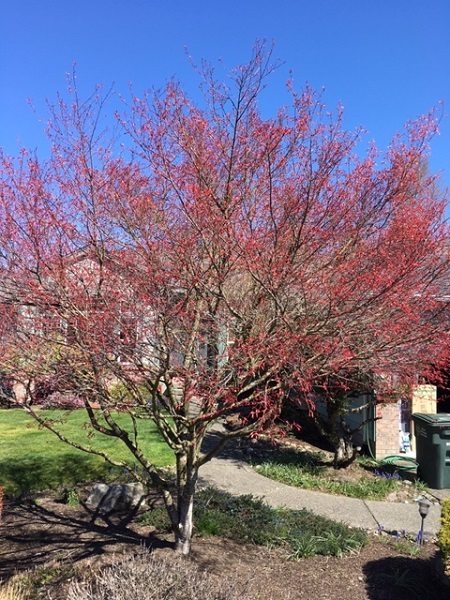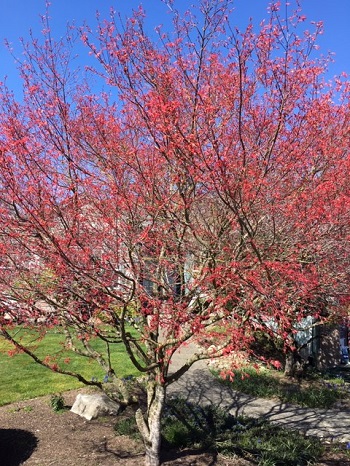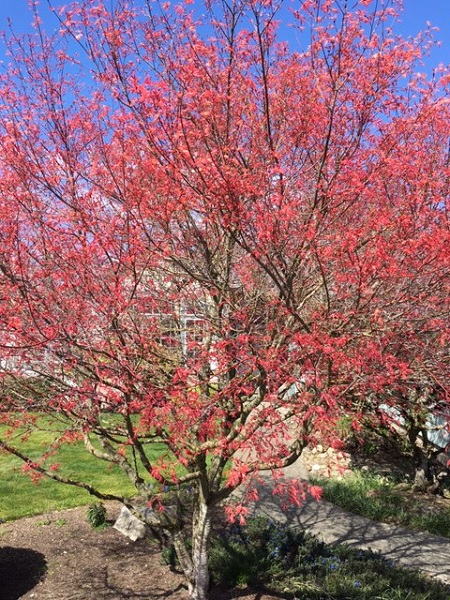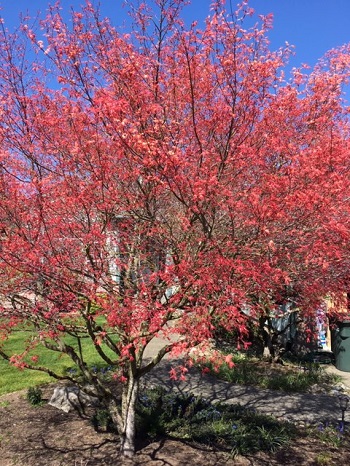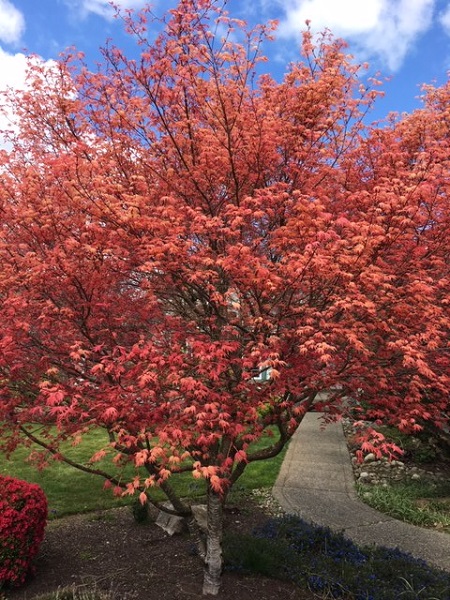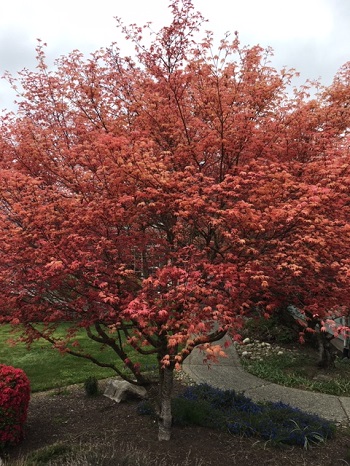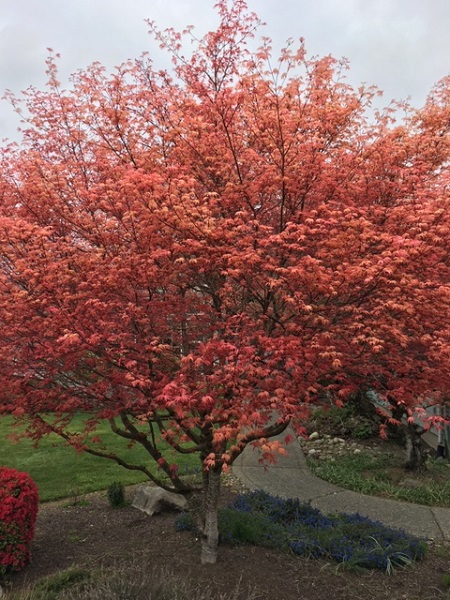 Do you still remember April?
What's going on in YOUR garden?
If you would like to send information and/or photos for the Saturday Gardening Thread, the address is:
ktinthegarden
at g mail dot com
Include your nic unless you want to remain a lurker.
Random: Turtle as garden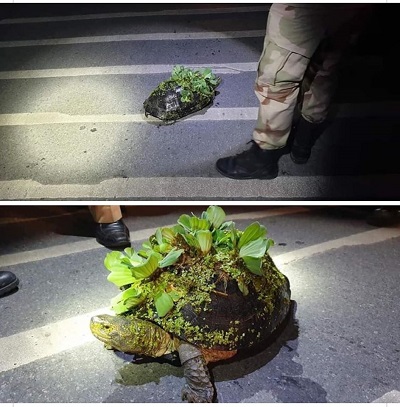 posted by Open Blogger at
01:10 PM
|
Access Comments