« Welcome, Evergreen State College Class of 2024!
|
Main
|
The Morning Report - 6/10/20 »
June 09, 2020
Tuesday Overnight Open Thread (6/9/20)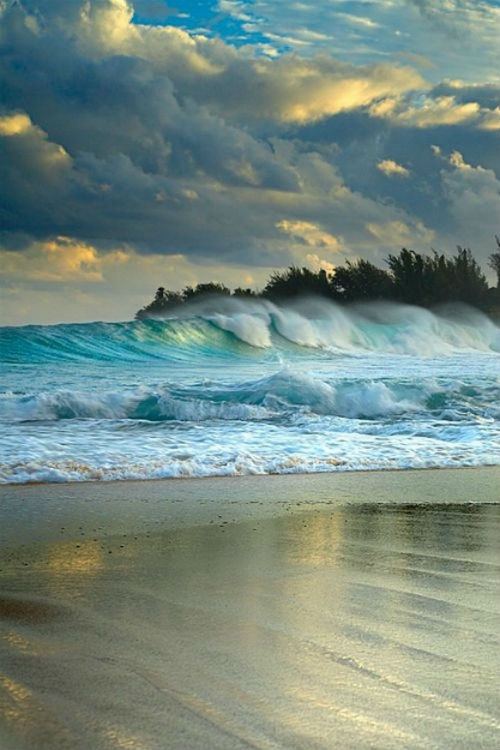 ***
The Quotes of The Day

Quote I

"Our Irish importation have made a great discovery of Oeconomicks, namely, that a wretch who is not worth a farthing while alive, becomes a valuable article when knockd on the head & carried to an anatomist; and acting on this principle, have cleard the streets of some of those miserable offcasts of society, whom nobody missd because nobody wishd to see them again." Sir Walter Scott, c. 1829
H/T Isophorone Blog

Quote II

Darkness cannot drive out darkness; only light can do that. Hate cannot drive out hate; only love can do that. Martin Luther King, Jr.

Quote III

Let us not listen to those who think we ought to be angry with our enemies, and who believe this to be great and manly. Nothing is so praiseworthy, nothing so clearly shows a great and noble soul, as clemency and readiness to forgive. Marcus Tullius Cicero
Quote IV

The art of leadership... consists in consolidating the attention of the people against a single adversary and taking care that nothing will split up that attention. Adolf Hitler

Quote V

"They don't care about my business. They didn't protect our people. We were all on our own."said Kris Wyrobek, president and owner of 7-Sigma Inc.

Quote VI

You aren't going to have to abolish the police, we won't be around for it.

And while I know, most Americans still appreciate us, it's not enough and the risk is too high. Those of you that say thank you or buy the occasional meal, it means everything.

But those of you that were silent while the slow turning of the knives in our backs happened by thugs and cowards, this is on you.

Your belief in hashtags and memes over the truth has and will create an environment in your community that you will never expect.

If you think Minneapolis will turn into Mogadishu and that is far from you, it's coming.

And when it does, remember what your complicity did.

This is the America that you made. Travis Yates
Quote VII

Never apologize. You have nothing to be ashamed of and even if you did, apologizing to these creeps only chums the water for the feeding frenzy. Kurt Schlichter
***

If you are going to riot. It is best to follow these 10 rules. Rules for postmodern rioting.
Rule No. 2: Masks
Apparently, one may hate the state and its rules of law and order, but government still has a point when it comes to a 1-in-1,000 chance of dying from COVID-19—and in the prime of life.

Obviously, there are some dangers associated with lighting fires, blowing up cars, tossing Molotov cocktails into police vehicles, and entering a small business where the owner could be armed—but why take additional needless risks? So some rioters wear masks to protect both their own health and that of their fellow looters—and I suppose the health, too, of the cops and any innocent bystanders they happen to assault.


Is it deemed more or less evil to wear a mask while hitting a store owner over the head with a two-by-four? Moreover, the ubiquity of masks seems to denote multiple uses: hiding identity while protecting the lungs from the toxic fumes one ignites? Masks not worn en masse while damning capitalism seem exempted acts in a way that masks worn by single individuals while trying to make a living are not.

What will be the governors' new narrative about masks and social distancing: if you wish to protest, even loot or burn, the state grants you permission to violate quarantine, but only as long as you don't try to reopen an urgent care or a florist shop?
***

Things that make you say: What da fuq?

The Toy Book reported that LEGO Group is taking down a number of playsets featuring law enforcement figures.

The death of George Floyd at the hands of Minneapolis police kicked off massive protests throughout the country, and now the private sector is joining in on the virtue signaling craze.

The toy industry trade magazine received a copy of an email that was sent to "affiliate marketers by Rakuten Linkshare on behalf of the LEGO Group."
***

Four simple words that may or may not make your life better.............

***

Black Lives Matter. Except for when they don't. Which in Chicago is most of the time.
***
What's it like in legal brothels in Nevada? Photo essay tells a story.
***
NSFW-LANGUAGE
***

Journalism eats their own. BELCH! First they came for Kevin D. Williamson. Then they came for Andrew Sullivan.

Censoring Andrew Sullivan
It is not just the New York Times that has gone all woke and has gotten in the business of censoring conservative opinions. The youngsters who have recently graduated America's finest universities are so brittle and fragile that the least discouraging word drives them straight to the psychiatrist's office. It is pathetically sad to see. If you honestly believe that this generation is going to help America to compete against China and the rest of Asia, you have some serious rethinking to do.

Anyway, the latest victim of media censorship is Andrew Sullivan. We do not know what Sullivan wrote that provoked the ire of the thought police at New York Magazine, but they rejected his most recent column. Whatever one thinks about Sullivan one certainly does not want to see him silenced by a band of illiterate ideologues. Besides, as the Spectator reports, Sullivan is not really a conservative anyway.
***
You can escape the Kung flu and looting news. And I promise, there is no Yoko. An interesting view of fast food history over the years.
***
"Frankly, my dear, I don't give a damn"
Back in pre-coronavirus times, I seem to remember often encountering a click-baity headline to the effect of "Movie Sex Scenes Where They Actually Did It!" This was probably never true to begin with, but in a post-COVID world of filmmaking, not only will we question whether the actors in sex scenes are actually having sex, but we may also have to wonder whether they're even actually pretending to have sex.

As Hollywood prepares to resume film and TV production when California reopens at the end of the week, studio execs are working on a plan to keep cast and crew safe in the shadow of the coronavirus pandemic. According to a new set of social-distancing protocols outlined in a 22-page file from the film editors' trade association, scenes involving intimate contact are to be "either rewritten, abandoned" or replaced with computer-generated imagery (CGI), the Sun reported.
***

Speculation and good P.R. Move Over Tesla: Sales-Less Nikola Becomes World's Largest Truck-Maker


Move over Elon Musk, meet Trevor Milton - the founder of Nikola (and now multi-billionaire), the latest entrant in the WTF market awards as the newly IPO'd company explodes to become the most valuable truck-maker in the world, despite having no sales ever...

As Barron's Al Root noted, the trucking startup named after the same famous inventor as Tesla. Stock in Nikola rose an incredible 104% Monday, more than doubling in one day. What's more, shares are up another 18% in premarket trading Tuesday, giving the company a market value over $30 billion.
***
The ONT Musical Interlude
&&&
Born on this day: 9 Jun 1941
Jon Lord, keyboardist with English rock band Deep Purple, who had the 1970 UK No.2 single 'Black Night', and the 1973 US No. 4 single 'Smoke On The Water'. He also played with Whitesnake, Paice Ashton Lord, The Artwoods, and The Flower Pot Men. Lord died of cancer on 16th July 2012. via thisdayinmusic.com
***

This story has everything. Mobile homes, burgers, bastard children, Grandma and a Genius Award Winner.

Even in a country roiled by mayhem and disease, a Floridian will still find the time to assault someone with a hamburger, records show.

According to police, Tanya Cordero, 47, was arrested Monday evening following a confrontation with her boyfriend in a Largo mobile home owned by the man's mother.

Cordero and the 39-year-old victim have "four children in common," according to an arrest affidavit, though a grandmother has full custody of the couple's offspring.

The confrontation between Cordero and her boyfriend was reportedly touched off when Cordero, seen at right, became upset when the man closed a window in her room.

So, investigators allege, Cordero "smashed hamburger in his face."
***

Tonight's ONT has been brought to you by Inexpensive Questions.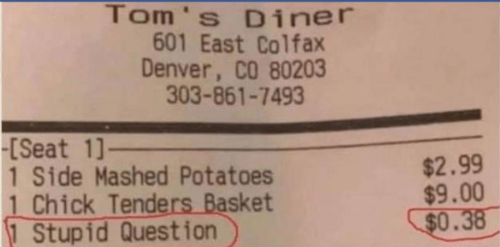 Notice: Posted with permission by the Ace Media Empire and AceCorp, LLC. Do not taunt the hamsters. Do not pass go. Do not collect $200.00.


posted by Misanthropic Humanitarian at
10:08 PM
|
Access Comments