« Mid-Morning Art Thread [Kris]
|
Main
|
Montage: The Media Lies About the "Protests" Being "Mostly Peaceful" For a Minute and a Half »
June 03, 2020
The Morning Rant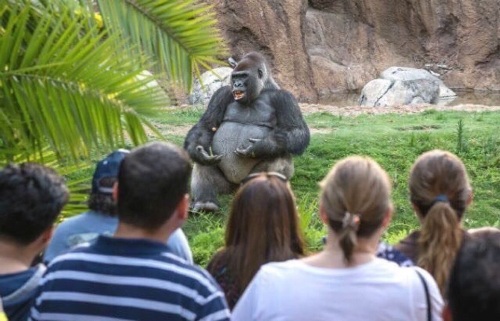 Watching the blue cities burning over the past few days has certainly been instructive.
It starts at the top: the blue mayors and elected officials have more affinity ideologically with the rioters and looters than they do with the shop-owners and small businessmen, so they are very reluctant to do anything to quell the riots. It's the same reason why antifa runs wild when a conservative speaker shows up on campus. If truth be told, the administrators doesn't like him (or her) either, so they're pretty much on board with the mob violence.
And that protest in Richmond, Virginia over the gun control laws? The MSM beshat themselves because some of the demonstrators were carrying, but nobody got shot, nobody got hurt, they picked up after themselves, and everybody got home safely.
They got more freaked out over the lockdown protests (because many who took part in them were conservatives who proudly displayed American flags, which to a blue-state prog is like waving a cross at a vampire) than the more recent "mostly peaceful" riots, looting, and mayhem.
As the blue cities burn, as the blue mayors of those cities tell their police to stand down in the face of violent mobs, and blue city police, realizing that their blue supervisors and blue elected officials do not have their backs and that they may lose their jobs if they so much as move one micro millimeter beyond what some ex post facto internal affairs investigation will determine is correct, decide to not stick around to be sacrificed on some grandstanding blue politician's altar.
And once the anarchist figure out (which they will, quickly) that the police aren't going to do anything, it's party time. Which will result in a certain percentage of business owners closing down permanently and moving elsewhere. This is what happened after the Watts Riots in 1965 and the 1992 'Rodney King' Los Angeles Riots. The 1967 Detroit Riots resulted in 43 killed, 1,000 injured, 2,000 buildings destroyed, and 400 families left homeless. In each case, the neighborhoods became more impoverished and never did fully recover.
All of these things combine into an interlocking failure cascade that pretty much guarantee more violence.
And here's another part of the failure cascade that's waiting on the horizon: That idiot Minnesota AG Keith 'Beat My Wife - Please' Ellison says he is "considering all charges" against police officer Derek Chauvin for his part in the killing of George Floyd. So what will happen is that he will go all crazy and charge him with everything in the book and a bunch of things that aren't, and that will result in a crappy trial, tainted evidence, unreliable witnesses, and a poorly-argued case, at the end of which will be either a reduced sentence or an outright acquittal and then we'll get another round of riots and looting.
But they will be reported in the MSM as "mostly peaceful."


Antifa Logic: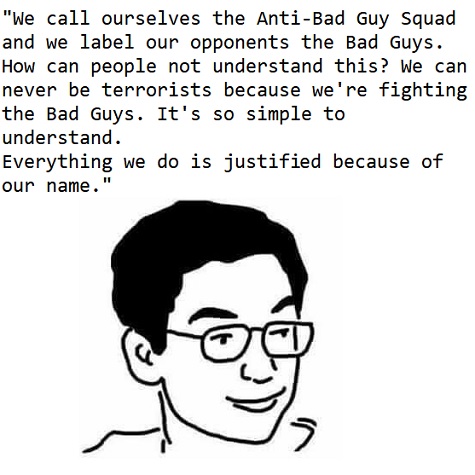 I Have No Words:


It's White Supremacists All the Way Down...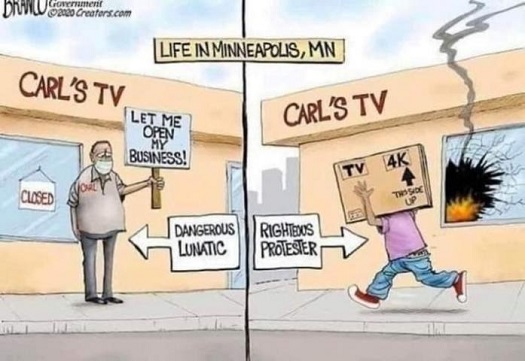 In The Church of Progressivism, There is No Salvation: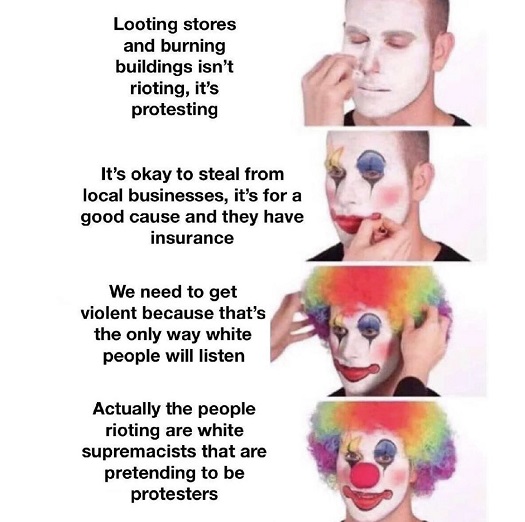 Old School: Rooftop Koreans
New School: Storefront Sikhs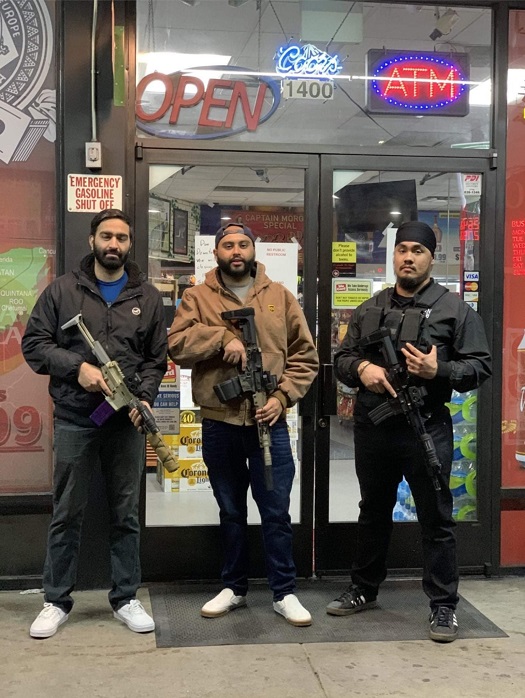 I am curious as to what weaponry they're using. I know nothing about firearms except that it's better to have them and not need them than need them and not have them.
Here's a larger version of the photo
to help with identiication.



"No Fair, He Hit Me Back", Part XXLIV:
I like it how the anarchist thug rioters got all indignant and complained to the cops when their assault on the driver was thwarted.


Pretty Good Closing Speed:


Our Garbage Media: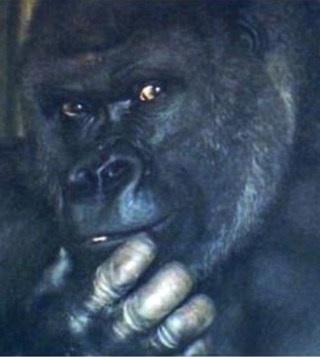 "Gathered"?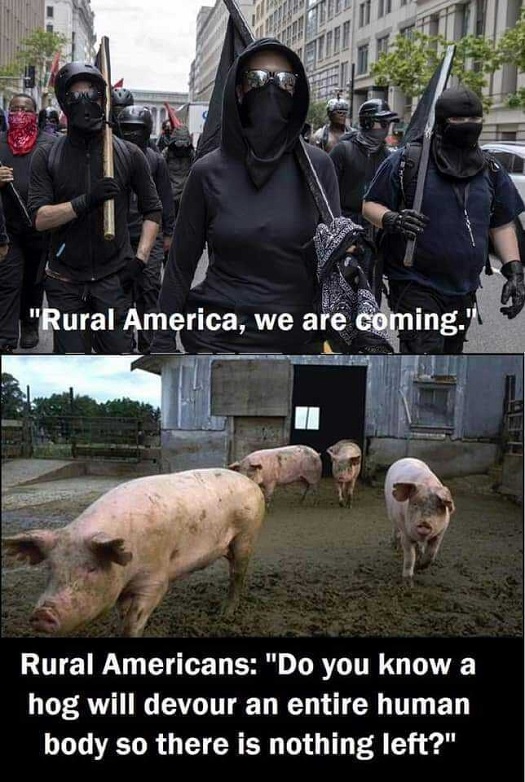 AoSHQ Weekly Prayer List
Please submit any prayer requests to "Annie's Stew" at apaslo atsign hotmail dot com.
Prayer Requests:

4/24 - Please pray for comfort for "B" and the rest of his family as they grieve the loss of his younger brother. His brother was a serviceman, a beloved father, and passed away due to liver failure (no root cause, just bad luck).

4/29 - SH asks for prayers that the boys would graduate without problems this May and that things would turn out as they hope.

5/5 - H requests prayers for his daughter, who is struggling with a relapse in her eating disorder. The shutdown has greatly complicated the situation.

5/20 - Jane D'oh requests prayers for a friend whose wife passed away last Saturday evening, as they were home, watching television. It was a complete surprise, and the family is devastated.

5/26 - Heisenberg's Uncertain Principal asks for prayers for his daughter and her husband, who had twins in April, and with the stress of no sleep, lockdowns, and job worries, it's killing their relationship. He asks for prayers to help them get through.

5/26 - Aelfheld requests prayers for a co-worker whose house was destroyed by a tornado in Bowie, TX on 5/22/20. The co-worker and his wife came through the storm safely, but the house sustained significant damage.

Praise:

5/26 - Sock_rat_eez sends the wonderful news that his surgery has been scheduled for 6/11. He was afraid it would be delayed until late summer.


For Healing:

Caiwyn-who sometimes posts, asks for prayers for their dad who has pancreatic cancer. "Radiation and surgery brought time, but the cancer has still spread." Prayers for healing.
Brother Cavil had been in the hospital and seems to be dealing with bacterial infection. Prayers for healing.

5/16- The Village Idiot's Apprentice asks for prayers for Anna, from Ohio, as well as the other residents and staff of her Assisted Living home. She is 99 years old, and just tested positive for Covid-19, as well as many of the staff and residents of the facility. Patient #1 has already passed.

5/23 Update: Anna has taken a turn for the worse. He asks for prayers for her recovery, but if God has chosen to call her home, may her passage be peaceful and pain free.

5/16 - The Village Idiot's Apprentice also asks for prayers for his Uncle Bill, who was hospitalized in Pennsylvania with possible a-fib.
5/23 Update: Bill is stable and at home now.

5/19 - M needs prayers for his grandniece, Chloe, who was born with bad kidneys. She's a year old now, her kidneys have been removed, and she is on daily dialysis and a feeding tube, to try and get her ready for transplant surgery. Please pray for health for her and strength for her parents. There have been a number of scares with fevers and seizures.

5/19 - CFO Mom has a request for prayers for her husband. He was unwell for a couple of weeks, and has been hospitalized since going to the ER Sunday evening. He has cellulitis, which may have gone to sepsis. He is on IV antibiotics, and now they have discovered he has an irregular heartbeat which is causing other risks and problems. He is also on a heparin drop to prevent blood clots. It's very hard to not be able to visit and be with him to hear what the doctors have to say, or see and hear what is going on.

5/23 - The Village Idiot's Apprentice asks for prayers for two more relatives diagnosed with Covid: one of whom is young and otherwise healthy, and another of whom is 89 and lives in a LT care facility.

5/26 - Ibguy would like to add his friend Dana B-S to the prayer list. She has immune system issues, and now has been diagnosed with Covid.


Job Issues:

In addition to the people who have been on the prayer list for some time, please add Brother Cavil who needs a better paying job that meets his skill set. He also needs "rough places made smooth".


Relationship Concerns:

Cybersmythe's wife decided to leave him. He asked for prayers for her peace.
For submission guidelines and other relevant info, please contact Annie's Stew, who is managing the prayer list. You can contact her at apaslo at-sign hotmail dot com
If you see a prayer request posted in a thread comment, feel free to copy and paste it and e-mail it to Annie's Stew. She tries to keep up with the requests in the threads, but she's not here all of the time, so she may not see it unless you e-mail it to her.
Please note: Prayer requests are generally removed after five weeks or so unless we receive an update.
Please remember the Prayer of St. Francis:
http://www.prayerguide.org.uk/stfrancis.htm
Keep calm and pray on!


Who Dis: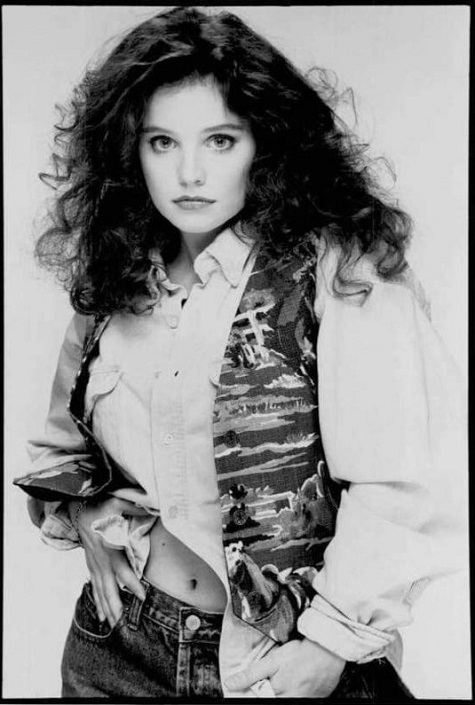 Photo 2
Photo 3
Photo 4
Photo 5
Photo 6
Photo 7


For the 'Ettes: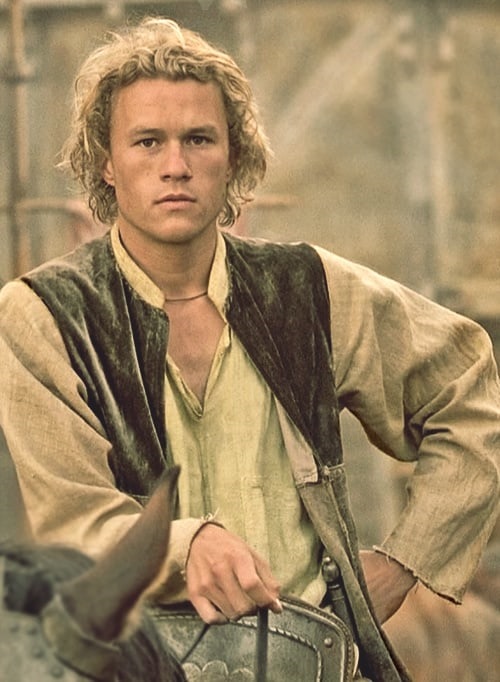 Photo 2
Photo 3
Photo 4
Photo 5


Monday's celebs: Like most of the rest of you morons, I had never heard of Monday's 'who dis' gal Martha O'Driscoll. I stumbled upon photos of her while looking for photos of another actress and thought, wow, she's some looker, why isn't she better known? I think the answer is that her acting career was relatively short, and she married a businessman in 1947 at the age of 25 and retired from acting. Her most well-known film was probably Blonde Alibi and she would've been great paired up with her co-star Tom Neal, but I had already used him a few weeks ago. So I had to use the very prolific character actor Robert Armstrong (best known for the original 1933 King Kong) from that movie. They were also together in 1946's Criminal Court, one of O'Driscoll's last films.


Today's Edition Of The Morning Rant Is Brought To You By Salted Caramel Apple Pie: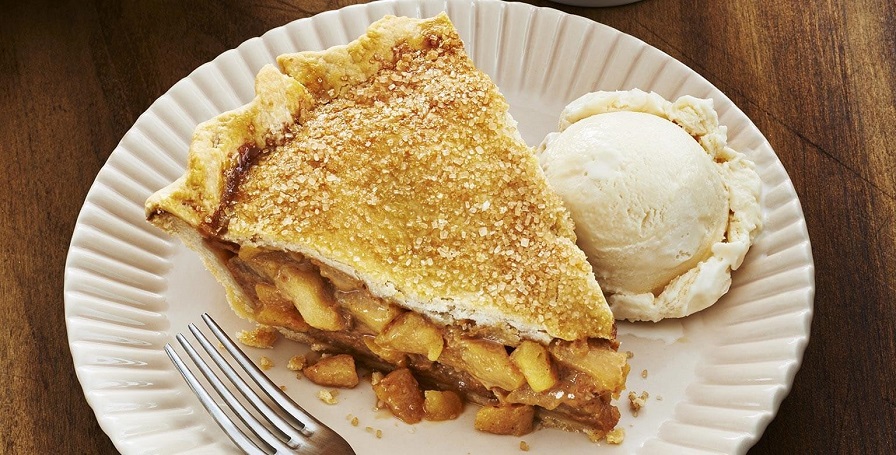 (click for bigger pie)
Pie recipe here.

posted by OregonMuse at
11:15 AM
|
Access Comments