ę Book Claims That Bill Clinton Had Affair With Jeffrey Epstein's Pimp, Ghislaine Maxwell
|
Main
|
The Morning Report - 5/28/20 Ľ
May 27, 2020
Wednesday Overnight Open Thread (5/27/20)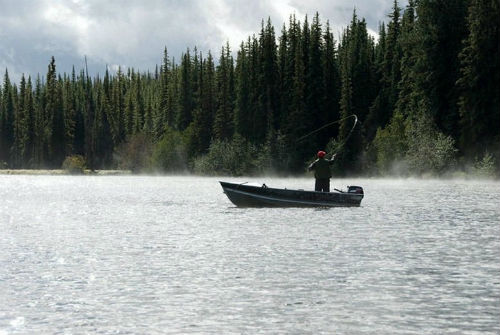 ***
The Quotes of The Day

Quote I

Healthcare should remind everyone of the mantra of the Left: "Never let a good crisis go to waste." This crisis has been made through successive actions of the Left to make hospitals have to charge responsible people for every drug addled meth and crack head and pregnant illegal alien that drools or waddles their way into the emergency room. John Wilder

Quote II

"Just waking up is a blessing," Limbaugh said. "I know many of you are praying daily and nightly. I happen to believe that they work. I believe that they are sustaining me, and I pray for the energy to be able to do this."Rush Limbaugh

Quote III

On all such issues, the point is that true neutrality, to be carefully distinguished from objectivity, requires that the article be written in a way that makes it impossible to determine the editors' position on the important controversies the article touches on. …Wikipedia co-founder Larry Sanger

Quote IV

Donald Trump is unmanly because he has never chosen to become a man. He has weathered few trials that create an adult of any kind. Tim Nichols

Ewww Orangeman bad. Orangeman's base badder.

***

Meet my minister. He's an outstanding shepherd of his flock. Nah, just kidding. But here are 8 outstanding ministers.

(RNS) — Almost as soon as the COVID-19 pandemic began, a tug of war developed between federal, state and local policymakers and a small group of sometimes angry Christian pastors bent on holding in-person services. But as stay-at-home restrictions were gradually lifted and the definition of "essential services" expanded, a second wave of church leaders appealed to the First Amendment to challenge bans on gatherings with lawsuits and open defiance. They've had help from the Justice Department and, most recently, an order from President Donald Trump deeming churches essential services. Meet the pastors who have refused to close.
***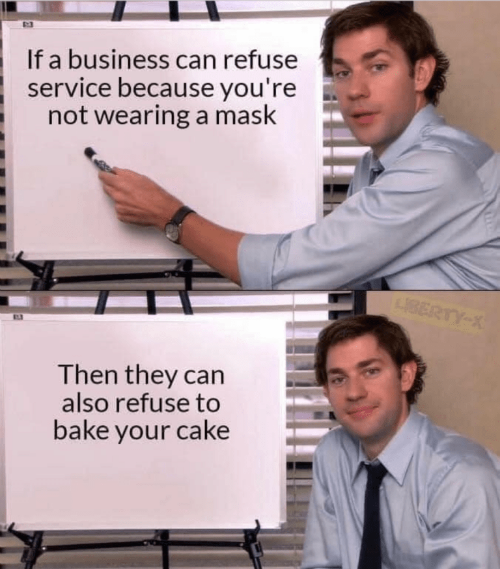 ***
The ONT does not condone violence by anyone, civilians or LEOs. But what rock has Jim McNeff managing editor of Law Officer been under lately?

Nevertheless, protests have begun. Just like past protests, part of the mantra is filled with deception and untruths about American law enforcement. It seems to be par for the course. It hurts my heart when I hear ill-informed individuals crucify the police profession based upon an isolated incident. Police officers handle thousands of arrest situations daily without fanfare or consternation. So I thought I'd try to provide a little perspective to the conversation.

The death of a non-resisting citizen at the hands of Minnehopelis cops too isolated an incident? How about these incidents?
***

More weekend, less work? Failed president Andrew Yang doesn't answer that question.

Andrew Yang — an entrepreneur, CNN political commentator, and former US presidential candidate — thinks the US should "seriously" consider transitioning to a four-day workweek to help boost workers' mental health and offer more opportunities for those with unique schedules or needs.

In a tweet on Monday, Yang said: "3-Day weekends are better than 2-Day weekends. We should seriously look at 4-day workweeks. Studies show that we would be just as productive. It would create jobs at the margins and improve mental health."

The concept of a four-day workweek is not a new one, but it's gained more traction amid the coronavirus pandemic because companies have been required to adapt to new circumstances, with more employees working from home, some workers shifting schedules to take care of their families, and some positions transforming entirely.
***

You know what Bitch? The rules are pictures or it didn't happen. In addition I want to see the police report.

Without providing evidence of her claim, Michigan Governor Gretchen Whitmer claimed her family "had men with automatic rifles standing in view of our front window outside our home"

During the same press conference Whitmer was forced to go on the defensive after stories about her husband asking for preferential boat treatment hit the newswires.

"He thought it might get a laugh," Whitmer said of her husband, Marc Mallory, as reported by The Detroit News. "It didn't. And to be honest, I wasn't laughing either when it was relayed to me. Because I knew how it would be perceived."
It looks like her interpreter needs a laxative.
***
Now here are what heroes look like. Tonight's Feel Good Story of The Day.

A little girl's life was thrust into peril when rainstorms caused a creek to swell in Jackson City Park, Missouri. Luckily, four brave young swimmers who were nearby saw the danger and came to her rescue.

On May 17, 2020, downpours caused elevated water levels at Hubble Creek, near a low bridge where children habitually paddle and play, KFVS reported. On this particular afternoon, the surge of rainwater posed a greater risk for weaker swimmers, as under the bridge, an open underwater culvert had created a suction strong enough to pull and trap a swimmer.
***
Mark Dice informs us of the great work celebrities are doing at the moment......

***

Social media isn't so sociable at times. Talk about the family feud.
A grandmother from the Netherlands was recently ordered to delete her grandchildren's photos from Facebook and Pinterest, after her own daughter sued her for posting the pics without her legal consent.

According to the European Union's GDPR directive photos of children up to the age of 16 can only be posted online with the consent of their parents, and one Dutch mother didn't stop shy of taking her own mother to court for refusing to remove photos of her grandchildren from her social media profiles. Apparently, the grandmother sued after repeatedly refusing to delete pictures of her three grandchildren, aged 14, 6 and 5. She and her daughter had reportedly stopped talking a year ago because of this seemingly insignificant issue
***

Our regular dose of Paul Joseph Watson. NSFW-Language

***

At 183MPH he didn't have time to stop for a donut.
***

Buh-bye all you can eat buffets?

Is there any worse line of business to operate in 2020 than a chain of buffet-style restaurants? Despite the fact that many restaurants are likely to recover and bounce back after we start reopening our economies again, evidence is strong that the buffet model is not long for this world. Golden Corral, for one, is reopening its restaurants without the buffet—a significant shift for the largest all-you-can-eat buffet chain in the U.S. And a big part of the reason for that is that the buffet model was already on its last legs before the crisis hit, in part because of the very kinds of issues that COVID-19 amplifies. Buffets were making people sick years before we could blame it on a pandemic. And in some ways, it reflects the decline of a way of life. How sad should we be about that? Today's Tedium explains.
***

morons playing golf................

***

Shocked, shocked I say. This can't be, there are rogue constables? "We're supposed to work with local law enforcement, act as their eyes and ears, but instead Wally and Gary just made us look like fucking Wild West cowboys."

RICHMOND, Kentucky—Around 6 a.m. on March 6, a loudspeaker blared outside Gary Baldock's home.

FBI agents dressed in tactical gear called his name several times, demanding the 55-year-old exit and surrender on an arrest warrant. After waiting several minutes, the agents forcibly broke down the front and back doors as neighbors began to line the block of the city of Somerset in suburban Pulaski County.

But just as they began to enter the house, one agent said, they saw a hand holding a holstered pistol.

According to the feds, Baldock began shooting his .40-caliber Glock semi-automatic, prompting a prolonged firefight. Nine minutes later, after an agent was shot and Baldock had sustained a wound in the chest, he surrendered.

As he slumped down against a wall of his home, however, he attempted to call the man with whom he had enjoyed special legal status in their deep-red Kentucky jurisdiction an hour outside Lexington: Michael "Wally" Wallace.

They weren't police, per se, but elected constables—and they were accused of abusing their power.

If Wallace and Baldock had flown under the radar, that changed on Sept. 24, 2019. That's when they allegedly falsely arrested an undercover federal agent during a sting operation aimed at decoding their behavior. The two men were by then at the center of a multi-jurisdictional investigation, a bizarre fall from grace that pointed to the perils of electing lawmen who might be left to learn on the job.
***
The US House of Representatives Have earned a Ph. D in Hypocrisy.

After three days of negotiations, House lawmakers have struck a deal on an amendment to protect innocent Americans from being spied on by their own government online.

Discussions were carried out behind closed doors over Memorial Day weekend after news broke Friday that House leaders had agreed to allow a vote on an amendment introduced by Reps. Zoe Lofgren and Warren Davidson to prohibit the FBI from collecting Americans' web browsing history without a warrant.

"After extensive bicameral, bipartisan deliberations, there will be a vote to include a final significant reform to Section 215 [of the USA Patriot Act] that protects Americans' civil liberties," Lofgren, a Democrat of California, said. "Without this prohibition, intelligence officials can potentially have access to information such as our personal health, religious practices, and political views without a warrant," she added.
***

How precious, you get to go home safe and sound tonight. Massachusetts state trooper goes over and beyond the call of duty.

"It's a State Trooper's most fundamental mission: to help others in a time of crisis and danger. Sometimes those in danger can not speak for themselves. And sometimes they are a different species," said the Massachusetts State Police. "A small act amid the enormity of the ongoing health crisis, perhaps, but for one mother duck and her tiny babies, it made all the difference in the world."
***
The ONT Musical Interlude
On this day: 27 May 2017
Gregg Allman, founding member of the The Allman Brothers Band died at the age of 69 at his home in Savannah, Georgia. Allman had suffered a recurrruence of liver cancer five years ago, died from complications of the disease. The bandís main songwriter early on, Allman contributed compositions like 'Dreams' and 'Whipping Post' to the Allman Brothers repertoire. Both songs became staples of their live shows; a cathartic 22-minute version of 'Whipping Post' was a highlight of their acclaimed 1971 live album, At Fillmore East. via thisdayinmusic.com
&&&
Born this day: 27 May 1957
Eddie Harsch, keyboardist with The Black Crowes who had the 1991 hit single 'Hard To Handle' and the 1992 US No.1 & UK No.2 album The Southern Harmony And Musical Companion. The band have sold more than 30 million albums. via thisdayinmusic.com
***

Many of us here are 29 years of age. As we grow older we will become curious and possible Genius Award Winners.

A 68-year-old Chinese man has had a chopstick lodged in his belly after sticking it into his rear 'out of curiosity'.

The elderly resident, who remains anonymous, claimed that he was interested in checking his backside after developing piles.

Doctors made the shocking discovery during an X-ray scan after the man had gone a hospital for severe abdominal pain.
***
Tonight's ONT has been brought you by The Elusive G Spotts.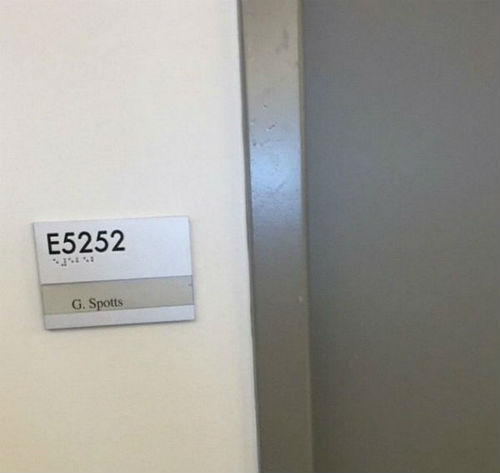 Notice: Posted with permission by the Ace Media Empire and AceCorp, LLC. Throw money, throw lots of money.

posted by Misanthropic Humanitarian at
10:00 PM
|
Access Comments