« Update: Declassified Rice Email Released
|
Main
|
Michael Flynn Asks Appeals Course to Do Its Duty and Dismiss His Case, and Furthermore, to Remove the Lawless Lunatic Emmet Sullivan from the Case »
May 19, 2020
Under Pressure From Conservatives Who Are Not Being Funded By His Getalong Gang Corporate Friends, Mitch McConnell Announces That He Will Get Answers on Russiagate
Oh, I totally believe this.
I mean, it's not just the 10,000th example of a bought-and-paid-for Corporate Warrior giving some very insincere lip service to conservative voters who keep him and his corporate agenda in power.
No, I'm sure he means it this time.
Just like he meant it on Obamacare.
And the Iran Deal.
And blocking the raising of the debt ceiling.
And other assorted exercises in Failure Theater.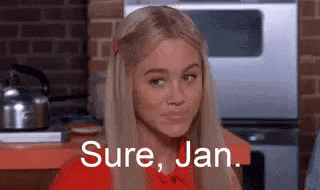 Well now that we've got both Lindsey Graham and Mitch McConnell on our side, we're invincible!!!
Sure.
Maybe it's time to Mitch McConnell to retire, like his fellow corporate con Paul Ryan, and just take a series of high-paying gigs on corporations' boards.

posted by Ace at
04:20 PM
|
Access Comments