« CNN Announces Expert For Coronavirus Panel: The World Famous Epidemiologist... Greta Thunberg?!
|
Main
|
Oh Wow: Devin Nunes Says That Criminal Referrals Are Coming.
Not Just for the FBI/CIA Coupists.
But for Mueller's Team of 13 Angry Democrats. »
May 13, 2020
LUNATIC LAWLESS "JUDGE" EMMIT SULLIVAN ENLISTS HIS OWN PRIVATE PROSECUTOR TO PRESS CASE AGAINST FLYNN;
CONSIDERS IMPOSING HIS OWN CHARGES OF PERJURY AND CONTEMPT ON FLYNN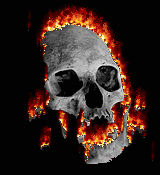 This must not stand.
This will be the end of things if he is not rebuked -- he is claiming hitherto undreamt-of powers that judges just do not have, and is pursuing his own personal vindictive prosecution against a man the DOJ says is innocent of a crime.
This is a private prosecution by a lawless former judge who has declared himself Tyrant -- and if this is permitted to stand, the American experiment in Democracy is over.
A federal judge is signaling that he may pursue perjury or contempt charges against former national security adviser Michael Flynn over his effort to abandon an earlier guilty plea to a charge of lying to the FBI.


...

Sullivan said he's also asking the retired judge, John Gleeson, to recommend whether Flynn should face a criminal contempt charge for perjury--apparently for declaring under oath at two different court proceedings that he was guilty of lying to the FBI, before he reversed course an January and claimed he had never lied.
The very fact he's bringing in another judge to recommend perjury charges shows that he's aware that he is no longer objective in this case and so he cannot impose perjury penalties without "making it look good" by bringing in a third party.
But if he's no longer disinterested and neutral -- if even he doesn't trust his own decisions on Flynn -- he has no choice but to recuse himself.
And if he won't do that, Chief Justice Roberts has no choice but to reassign another judge to this case.
You will respect his authoritah. He has decided you are guilty, and if you protest his decision -- you are guilty of perjury and contempt.
By the way: The below florid, deranged Tweets, alleging all sorts of conspiracies and Russian kompromats, were posted by the one of the people calling themselves "Watergate Prosecutors," who Sullivan lawlessly permitted to file a third-party motion in this case.
Sullivan must be disciplined immediately by Roberts and removed from the case for obvious emotional involvement with Getting Flynn that makes him a litigant in this matter, Flynn's actual prosecutor, rather than a judge.
And then he must be impeached by the Senate.
Oh Wow: When I searched for "John Gleeson," I came up with a blistering Washington Post op-ed claiming the Flynn case was clearly a case of "political interference."
I assumed this must not be the same John Gleeson that Sullivan appointed to "judge" this case -- surely he would not appoint someone who had already publicly declared his verdict.
Or so I thought.
Because, Surprise!, Sullivan's hiring a "judge" who will give him the answer he wants. He knows what the answer is -- he read it in the newspaper already.
This link leads to a more convenient version of that thread.
Coincidence?
172 >>Obama says Flynn committed perjury on Friday. Not lying to the FBI, perjury.

>>Today Sullivan says he's considering adding perjury.

Sounds like Team Resistance.

Posted by: Jack Straw
I don't believe in coincidences myself.