« Oh Wow: Devin Nunes Says That Criminal Referrals Are Coming.
Not Just for the FBI/CIA Coupists.
But for Mueller's Team of 13 Angry Democrats.
|
Main
|
The Morning Report - 5/14/20 »
May 13, 2020
Wednesday Overnight Open Thread (5/13/20)
***
The Quotes of The Day

Quote I

Sometimes the pain is too much to examine, or even tolerate ... That doesn't make it evil, though – or necessarily dangerous. But people fear death even more than pain. It's strange that they fear death. Life hurts a lot more than death. At the point of death, the pain is over. Yeah – I guess it is a friend. Jim Morrison, The Doors

Quote II

"I expect people to follow the law. These executive orders are not a suggestion. They're not optional. They're not helpful hints."Michigan Governor Gretchen Whitmer

Quote III

"this is Vice President Biden using the spying powers of the United States to go after a political opponent. He's caught red-handed here! Vice President Joe Biden is caught red-handed eavesdropping on a political opponent's phone calls. That to me is alarming."Sen. Rand Paul (R-KY)
Alarming? Yes. Shocking or surprising? No.

Quote IV

"I think it would do people a world of good to reduce their anxiety level when they come out to a place which is still unaffected, because if you watch your television, you think that there isn't such a place under a bubble," Chef Patrick O'Connell

Quote V

"The typical American may think to themselves, I've got nothing to worry about. I've done nothing wrong. The government has no reason to suspect me of anything. Why should I worry? Unfortunately, the question is not whether you did anything wrong. The question is whether a government agent believes they have the right to look at your web searches. In other words, it's open season on anyone's most personal information." Sen. Ron Wyden (D-OR)
***

Good news for Wisconsin residents. Little Adolf and his side kick Himmler shot down by the State of WI Supreme Court.

MADISON - The Wisconsin Supreme Court has struck down Gov. Tony Evers' order shutting down daily life to limit the spread of coronavirus — marking the first time a statewide order of its kind has been knocked down by a court of last resort.

The state's highest court, which is controlled by conservatives, sided with Republican lawmakers Wednesday in a decision that curbed the Evers administration's power to act unilaterally during public health emergencies.

The 4-3 decision was written by four of the court's conservatives – Chief Justice Patience Roggensack and Justices Rebecca Bradley, Daniel Kelly and Annette Ziegler.

The court's fifth conservative, Brian Hagedorn, wrote a dissent joined by the court's two liberals, Ann Walsh Bradley and Rebecca Dallet.

The ruling, for now, immediately throws out the administration's tool to control the disease for which there is no vaccine and comes at a time when Evers has already begun lifting some restrictions as the spread of the virus slows down for now.
***

Not content to wait for a lawsuit, Madison County Illinois' officials flip off their Nazi overlords. H/T Jeffrey

EDWARDSVILLE, Ill. (KMOV.com) - As the State of Illinois remains under stay-at-home orders, officials in one Illinois county voted Tuesday night to re-open effective on Wednesday.

Madison County Health Board Chairman Kurt Prenzler is behind a resolution that allows businesses in the county to open in phases. Restaurants, gyms and salons could open as early as Wednesday with restrictions.
Perhaps I throw the Nazi term about more than you care for. I have nothing but disgust and disdain for these "officials". They represent everything thing this country revolted from in the 1770s.
***
Our newest problem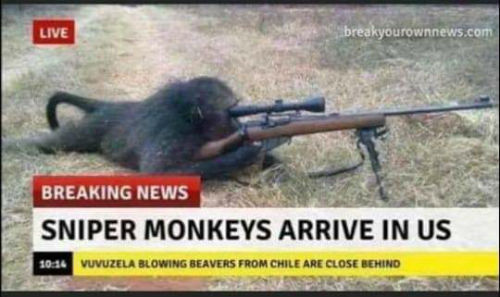 H/T Legally Sufficient
***

I just shake my head and let my blood continue to boil.


A longtime Memorial Day weekend tradition to honor veterans is now canceled due to the coronavirus pandemic, but there are persisting calls to bring it back.

For decades, the Boy Scouts, Girl Scouts and other groups have devoted part of the holiday to place small American flags at the graves of veterans and those who have given the ultimate sacrifice as a way to honor our country's war heroes.

Yet this year the Department of Veteran's Affairs has prohibited public events at the sites because of COVID-19. The Boy Scouts and other groups have been barred from carrying out the mass flag placements.


On Long Island, N.Y., where more than 500,000 veterans are buried at two national military cemeteries, there are demands for the VA to reconsider and rescind the ban.
***

The theme song for the Mohammedians? Kill for peace.
This will teach those Islamophobes that Islam is a religion of peace: a professor is facing death threats for suggesting otherwise. Nicholas Damask, Ph.D., has taught political science at Scottsdale Community College in Arizona for 24 years. But now he is facing a barrage of threats, and his family, including his 9-year-old grandson and 85-year-old parents, is in hiding, while College officials are demanding that he apologize – all for the crime of speaking the truth about the motivating ideology behind the threat of Islamic jihad worldwide.
***

If the next picture can be material for Charlie Brown's Dildo's Mid-Morning Art Thread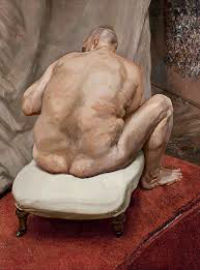 Then The ONT can feature this as art.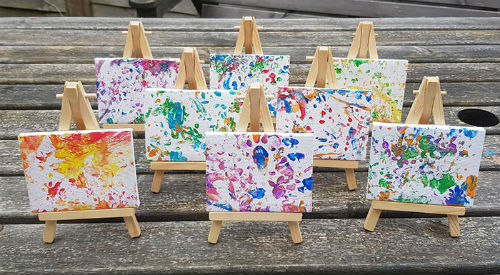 ***
Someone didn't think this project through.
***

An interesting read, have you ever heard of Marcus Hutchins? The Confessions of Marcus Hutchins, the Hacker Who Saved the Internet. At 22, he single-handedly put a stop to the worst cyberattack the world had ever seen. Then he was arrested by the FBI. This is his untold story.


AT AROUND 7 am on a quiet Wednesday in August 2017, Marcus Hutchins walked out the front door of the Airbnb mansion in Las Vegas where he had been partying for the past week and a half. A gangly, 6'4", 23-year-old hacker with an explosion of blond-brown curls, Hutchins had emerged to retrieve his order of a Big Mac and fries from an Uber Eats deliveryman. But as he stood barefoot on the mansion's driveway wearing only a T-shirt and jeans, Hutchins noticed a black SUV parked on the street—one that looked very much like an FBI stakeout.

He stared at the vehicle blankly, his mind still hazed from sleep deprivation and stoned from the legalized Nevada weed he'd been smoking all night. For a fleeting moment, he wondered: Is this finally it?


But as soon as the thought surfaced, he dismissed it. The FBI would never be so obvious, he told himself. His feet had begun to scald on the griddle of the driveway. So he grabbed the McDonald's bag and headed back inside, through the mansion's courtyard, and into the pool house he'd been using as a bedroom. With the specter of the SUV fully exorcised from his mind, he rolled another spliff with the last of his weed, smoked it as he ate his burger, and then packed his bags for the airport, where he was scheduled for a first-class flight home to the UK.

Hutchins was coming off of an epic, exhausting week at Defcon, one of the world's largest hacker conferences, where he had been celebrated as a hero. Less than three months earlier, Hutchins had saved the internet from what was, at the time, the worst cyberattack in history: a piece of malware called WannaCry. Just as that self-propagating software had begun exploding across the planet, destroying data on hundreds of thousands of computers, it was Hutchins who had found and triggered the secret kill switch contained in its code, neutering WannaCry's global threat immediately.

This legendary feat of whitehat hacking had essentially earned Hutchins free drinks for life among the Defcon crowd. He and his entourage had been invited to every VIP hacker party on the strip, taken out to dinner by journalists, and accosted by fans seeking selfies. The story, after all, was irresistible: Hutchins was the shy geek who had single-handedly slain a monster threatening the entire digital world, all while sitting in front of a keyboard in a bedroom in his parents' house in remote western England.

Still reeling from the whirlwind of adulation, Hutchins was in no state to dwell on concerns about the FBI, even after he emerged from the mansion a few hours later and once again saw the same black SUV parked across the street. He hopped into an Uber to the airport, his mind still floating through a cannabis-induced cloud. Court documents would later reveal that the SUV followed him along the way—that law enforcement had, in fact, been tracking his location periodically throughout his time in Vegas.

When Hutchins arrived at the airport and made his way through the security checkpoint, he was surprised when TSA agents told him not to bother taking any of his three laptops out of his backpack before putting it through the scanner. Instead, as they waved him through, he remembers thinking that they seemed to be making a special effort not to delay him.

He wandered leisurely to an airport lounge, grabbed a Coke, and settled into an armchair. He was still hours early for his flight back to the UK, so he killed time posting from his phone to Twitter, writing how excited he was to get back to his job analyzing malware when he got home. "Haven't touched a debugger in over a month now," he tweeted. He humblebragged about some very expensive shoes his boss had bought him in Vegas and retweeted a compliment from a fan of his reverse-engineering work.


Hutchins was composing another tweet when he noticed that three men had walked up to him, a burly redhead with a goatee flanked by two others in Customs and Border Protection uniforms. "Are you Marcus Hutchins?" asked the red-haired man. When Hutchins confirmed that he was, the man asked in a neutral tone for Hutchins to come with them, and led him through a door into a private stairwell.

Then they put him in handcuffs.

In a state of shock, feeling as if he were watching himself from a distance, Hutchins asked what was going on. "We'll get to that," the man said.
***
I normally don't get upon a soap box here at The ONT. However, last night yours truly, Ace and the rest of the Cobs were called out on our views of law and order.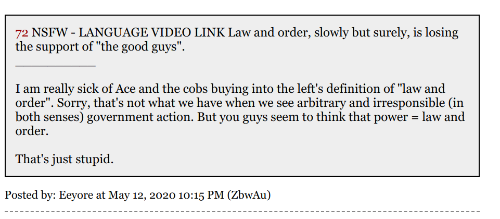 First of all, in my world respect is earned and not given out willy-nilly. If I run into a patrolman I will treat him/her with kindness and civility as I would Eeyore in his/her line of employment. Just because I treat Eeyore or Officer Fife civilly doesn't mean I trust either one as far as I could throw Lena Dunham.
That being said, people like me (the good guys) are getting fed up with the current state of law enforcement. From the FBI to the local bicycle cops that were featured in last night's ONT. So if my definition isn't up to your standards you are free to entertain yourself someplace differently than The ONT. Don't let the browser hit you on the ass on your way over to Hot Air.
Which brings me to the next link. In certain quarters the Covid-19 bullshit orders are being questioned.

The following excerpt is from an earlier Law Officer article, "Taking enforcement action on 'rules' that violate the Bill of Rights is bad practice."

Almost all "orders" related to COVID-19 violate the Bill of Rights in one way or another. Therefore, any government agency taking an aggressive enforcement approach, including the physical use of force, should reconsider its actions. We (peace officers) swore an oath to support and defend the Constitution of the United States against all enemies, foreign and domestic.

Historically, the enemy has been far more recognizable. Yet now it is masked in the zeal of political leaders willing to discard the Constitution as they flex their power with the explicit desire to be powerful. This is more than the "slippery slope" we often use as an idiom, it's a "tidal wave" crashing down on freedom and the blood that was shed to obtain and defend it.

Therefore, police officers need to reflect upon the substance of the oath they took when their badge was pinned in place.
This cop gets it. H/T Bitter Clinger
***

And since we are on a roll with law enforcement. How the fuck does this happen? Sorry we broke into the wrong house and killed you fucking dead.

A lawsuit filed in Louisville alleges that three plainclothes cops in unmarked cars raided the wrong address looking for a suspect who was already in custody. When the officers forced the door, allegedly without announcing themselves or knocking, they woke EMT Breonna Taylor and her CCW-licensed boyfriend.

One or both of the residents, jarred awake by the commotion, fired on what they believed to be home invaders. Their rounds hit one of the officers in the leg. The suit alleges the officers responded with a fusillade of indiscriminate shots. They hit Taylor a total of eight times, killing her. Then they arrested her boyfriend for attempted murder of a police officers.
***
The ONT Musical Interlude

Bad news for Ian Anderson and his legion of fans. Jethro Tull's front man diagnosed with COPD.
&&&

If deserted on an island, my dilemma would be, which Tull LP, Minstrel In The Gallery or Thick As A Brick? Sorry, Aqua Lung is not in my top 2.
***

A Feel Good Story of The Day and Genius Award all wrapped into one story.

This is a video from Russia's Zapad-2017 military exercises where a KA-52 Alligator helicopter accidentally fired two missiles towards a group of journalists covering the event (allegedly as a result of a short-circuit in the helicopter's electric system according to the Russian military).

Three of the journalists were injured in the incident (amazingly not critically either), including the one seen strolling along the highway.

Firing missiles at journalists? That's the first thing Russia and I have ever agreed upon!
***
Just remember fellows, the mother of your children is not your Mom. Genius Award Winner.

A Florida Woman battered her husband with a bouquet of Mother's Day flowers during a confrontation early yesterday in the couple's home, according to police.

Investigators say that Sandra Kay Webb, 32, and her spouse were in their Tampa-area residence when matters turned physical around 12:30 AM Monday.

Webb, seen at right, was upset at the victim because he bought her children "flowers to give her for Mother's Day." This "made the defendant angry," according to an arrest affidavit.
***
I'm impressed, I think you will to. Tonight's Feel Good Story of The Day.
***

Tonight's ONT has been brought to you by Stamina.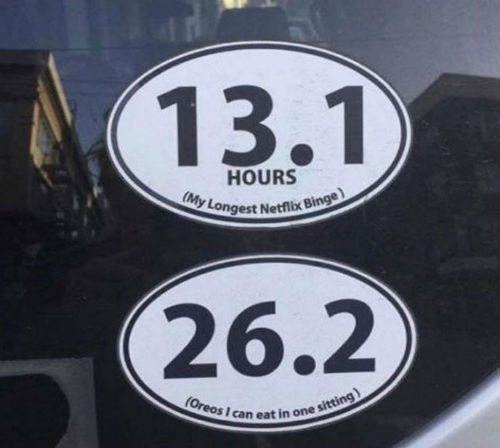 Notice: Posted with permission by the Ace Media Empire and AceCorp, LLC. Fighting the Covid-19 15# one pound at a time.

posted by Misanthropic Humanitarian at
10:10 PM
|
Access Comments