« Gun Thread: U.S. Rifle Cal. .30 M1 [Weasel]
|
Main
|
The Morning Report - 4/27/20 »
April 26, 2020
Sunday Overnight Open Thread (4/2/20)
(H/T Jordan61)
***
The Quotes of The Day
Quote I

"I just had to get out of the house," he said. "I feel like a camel in the desert in search of water. Washington is a cocktail town and social interaction is our oxygen."Anonymous party attendee
Quote II

Eventually, the political problem becomes a math problem, with the states obligated to spend more money than they have or can borrow. Even the Supreme Court of Oklahoma cannot produce blood from a stone. Kevin D. Williamson, National Review

Quote III

"People are playing dermatologist at home and removing moles, skin tags and other growths on their skin that they don't like and just throwing them away," Dr. Seth Forman
***
The Kung Flu hysteria in a concise nutshell..............H/T CBD

***
We are from the government and we are here to fuck things up royally to help you. It's only human nature to make more money in funemeployment than actual employment. H/T Bitter Clinger

mie Black-Lewis felt like she won the lottery after getting two forgivable loans through the Paycheck Protection Program.

Black-Lewis saw the $177,000 and $43,800 loans, one for each of the spas she owns in Washington state, as a lifeline she could use for payroll and other business expenses.

She'd halted pay for the 35 employees — including herself — at Oasis Medspa & Salon, in Woodinville, and Amai Day Spa, in Bothell, in mid-March, when nonessential businesses in Washington closed due to the coronavirus pandemic.


When Black-Lewis convened a virtual employee meeting to explain her good fortune, she expected jubilation and relief that paychecks would resume in full even though the staff — primarily hourly employees — couldn't work.

She got a different reaction.

"It was a firestorm of hatred about the situation," Black-Lewis said.

The animosity is an unintended consequence of the $2.2 trillion coronavirus relief package enacted last month.
***

There are a fair number of Washington State Morons & Lurkers. My heart goes out to them and I understand why they despise their elected officials.

Time for some freedom marches on your local little Hitlers. It is NOT ENOUGH TO SIMPLY CRITICIZE "THE PARKS DEPARTMENT" or any other government agency. That method means there is no personal responsibility, just hiding inside a nameless DEPARTMENT OF FREEDOM SUPPRESSION. We have to identify the little Hitlers working inside all these agencies of government. Somewhere in the bowels of the Parks department is a PAID WITH TAXES bureaucrat who initiated, signed off on, and ordered insane restrictions such as this demented nailing of boards to the park benches to inhibit sitting at will on the part of the free American, whoever and wherever that citizen may be. This bureaucrat or bureaucrats must be discovered (public records, minutes of meetings, inside informers), named, NAMED REPEATEDLY AND PUBLICLY, and the phone number of their office given as well as the address of the office and email address of the office. These INSANE POLITICAL CLOWNS deep inside must be NAMED. NAMED AND SHAMED. If this sort of thing persists, people need to take a page from the left and visit their homes.

***

Some people are assholes. Need proof? Here it is. H/T Isophorone Blog

Social distancing is the phrase that authorities keep emphasizing, but did one woman carry it too far at a downtown D.C. Walmart?

According to Dominick Gamble, a shopper at Walmart Monday afternoon, the shoppers with their baskets were crowded around an elevator to the parking garage.

A woman without the required face mask got on first and tried to close the door on the other shoppers. When they objected, she said she wanted social distancing, says Gamble who shot video of the incident with his cell phone.

***

The Land of Plenty and the Kung Flu hysteria. For every action.......

The scale of the food waste we're seeing is unlike anything in recent history. Nearly 4 million gallons of milk are being dumped every day, according to estimates by the Dairy Farmers of America, the nation's largest dairy collective. Their friends in the poultry business are staring at an equally depressing, if much different, picture: A growing pile of chicken wings, with no March Madness to feed and rapidly filling storage freezers. A single chicken plant, on average, is now smashing 750,000 unhostaed eggs a week in an attempt to lower animal numbers. Elsewhere, millions of pounds of produce are being tilled over in the fields or taken to landfills to rot.
***
It isn't about ease. It isn't about voter disenfranchisement. It's about stealing elections and thwarting "the deplorables".

Between 2012 and 2018, 28.3 million mail-in ballots remain unaccounted for, according to data from the federal Election Assistance Commission. The missing ballots amount to nearly one in five of all absentee ballots and ballots mailed to voters residing in states that do elections exclusively by mail.

States and local authorities simply have no idea what happened to these ballots since they were mailed – and the figure of 28 million missing ballots is likely even higher because some areas in the country, notably Chicago, did not respond to the federal agency's survey questions. This figure does not include ballots that were spoiled, undeliverable, or came back for any reason.
***

It appears that NYC is endorsing a religion. And it certainly isn't Christianity or Judaism.
Failed Democratic presidential candidate and New York City Mayor Bill de Blasio says his administration will provide free meals to Muslims celebrating Ramadan.

The annual Islamic holy month began Thursday and will run until May 23, and those celebrating in New York City will be presented with 400,000 halal meals, de Blasio announced.
***

Today's government schools are busy teaching selfesteem, outcome based education and SJW philosophy. It is no wonder why these test scores are in the toilet.
The US Department of Education just released the 2018 National Assessment of Education Process (NAEP) scores for eighth graders in civics, geography, and history, and the results were disappointing. The tests, administered to a random sample of schools every four years, are the best look we have at how kids are doing in these subjects across the nation.

After years of incremental improvement, the numbers this year took a nosedive. In history and geography, scores fell by at least three points, erasing half of history gains and all geography gains since the tests were first administered in 1994. Meanwhile, civics scores essentially flatlined, and less than a quarter of students are now considered proficient in each subject.
***
Misdiagnosis of a career? No shit Sherlock.

ladys Rodríguez de Duarte was smart to rush to the hospital after sensing an unnerving spike in blood pressure. After all, the 46-year-old suffers from ovarian cancer.

In a macabre turn of events, however, she later woke up in a body bag headed for the funeral home — after being declared dead.

For the undertakers working a seemingly routine job, the body bag springing back to life was likely the scare of a lifetime. According to The New York Post, de Duarte was concerned about her heart rate when she visited San Fernando Clinic in Coronel Oviedo, Paraguay.
***
THE ONT MUSICAL INTERLUDE
Born on this day: April 26, 1943 - Gary Wright
American singer, songwriter Gary Wright who was a member of Spooky Tooth. He had the 1976 solo US No.2 single 'Dream Weaver'. The song was inspired by Autobiography of a Yogi, which was given to him by George Harrison. Wright also played on Harrison's 1970 All Things Must Pass triple album. via thisdayinmusic.com
&&&
***
Once again, you cannot believe everything you read in an online dating service profile. Genius Award Winner.

CHARLOTTE, N.C. — A North Carolina woman was sentenced to three years in prison for impersonating an FBI agent on an online dating site, and on a date.

Riane Brownlee, who identified herself as Agent Alexandria Mancini, posed in a dating profile with a fake FBI badge and a stolen gun, the U.S. Attorney's Office for the Western District of North Carolina said Thursday in a news release.

Brownlee had prior convictions on various charges, including identity theft. The day she got arrested in February 2019, she told a date she was working as an undercover
***
Happy Birthday! Tonight's Feel Good Story of The Day.
***

Weekly commenter stats for week of 4-26-2020

Top 10 commenters:
1 [628 comments] 'TheJamesMadison, back to random thoughts' [88.15 posts/day]
2 [577 comments] 'qdpsteve'
3 [553 comments] 'grammie winger'
4 [527 comments] 'Braenyard'
5 [459 comments] 'Soothsayer'
6 [446 comments] 'm'
7 [446 comments] 'Skip '
8 [443 comments] 'Sponge - China is asshoe!'
9 [442 comments] 'runner'
10 [390 comments] 'Kilroy wasn't here'
Top 10 sockpuppeteers:
1 [274 names] 'raimondo on tap' [38.46 unique names/day]
2 [57 names] 'Duncanthrax'
3 [49 names] 'Axeman'
4 [39 names] 'freaked'
5 [34 names] 'Always stirring the pot'
6 [32 names] 'Notorious BFD'
7 [24 names] '18-1'
8 [23 names] 'Huck Follywood, hunker in the bunker'
9 [23 names] 'I am the Shadout Mapes'
10 [22 names] 'Bertram Cabot, Jr.'
***

Tonight's ONT has been brought to you by Surrender.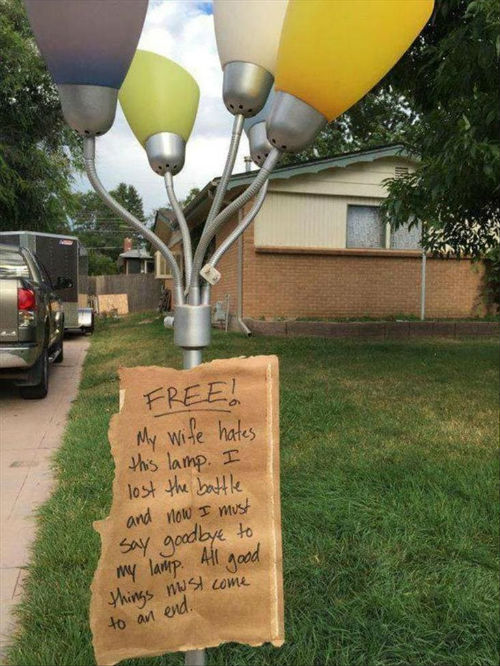 Notice: Posted with permission by the Ace Media Empire, AceCorp, LLC and thousands of Morons like you.

posted by Misanthropic Humanitarian at
09:48 PM
|
Access Comments