« Quarantine Cafe
|
Main
|
The Morning Report - 4/23/20 »
April 22, 2020
Wednesday Overnight Open Thread (4/22/20) Non-Girthy Edition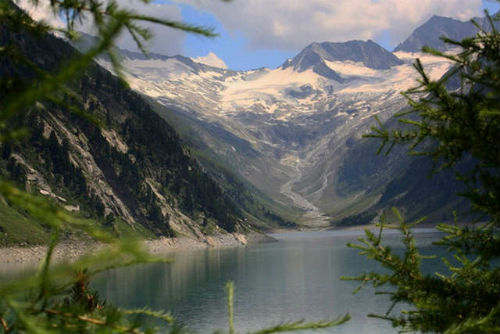 ***
The Quotes of The Day

Quote I

"He was just a troubled young man with mental illness who didn't want to be in the halfway house. He said he felt trapped, like it was like jail … that's why he always left," Danisha Soto

Quote II


"I've had about 60 to 70 percent of my employees reach out to me and tell me that they are willing to work. If you're not, by all means — customers as well — if you want to stay at home, my God this is America, stay at home, you have every right to"Dan Zierath, owner of Jackson's Blue Ribbon Pub in Wauwatosa

Quote III

Were we really just a month ago debating how many genders there are? Replacing bathroom signs in Target Stores now shuttered and policed by beetle-men masked and with batons, in front of which lines now extend for a carton of milk or an odd roll of toilet paper? Were we really debating the ancient origins of oppression in order to single out a sorry few for vindictive retaliation in a final revenge on their success? It seems foolishness now, does it not, the rantings of the economically illiterate comfortable lying fetid and hazardous upon so great a bounty as our free-market system had given us. Joel D. Hirst

Quote IV

"We want to make sure that people can practice their religion, yes, but it can't conflict with the overarching public health guidelines," Frey said. "It allows people to stay together even when they're praying apart, and we want to make sure that we're doing proper social distancing and physical distancing in particular."Minneapolis Mayor Jacob Frey
***
Wanna be car says, "Bring it on coppers." You've been warned: If you watch this chase you'll never have those 41 minutes of your life back again.

With the world in crisis, it's easy to feel demotivated and down. What we all need right now is a feel-good story about overcoming obstacles and triumphs of the human spirit...like this guy who decided to run from the cops in a humble Smart Fortwo powered by nothing but three cylinders, less than a hundred horsepower, and sheer force of will.

It also doesn't hurt that the simple visual of this thing being tracked by news helicopters in an L.A.-style police "pursuit" is just damn funny. I mean, is it really a car chase if other motorists are casually and consistently overtaking you? Legit or not, it's quality quarantine entertainment.
***

I wish you could see my SHOCKED FACE!
School District Cracks Down on Free Meals After Parents Caught Selling Them Online

A Florida school district is cracking down on its free school meal program after it caught parents selling the food online.

Staff at Hillsborough County Public Schools have now installed a tracker on the meals to ensure parents are not cheating the system, WFLA reported.
***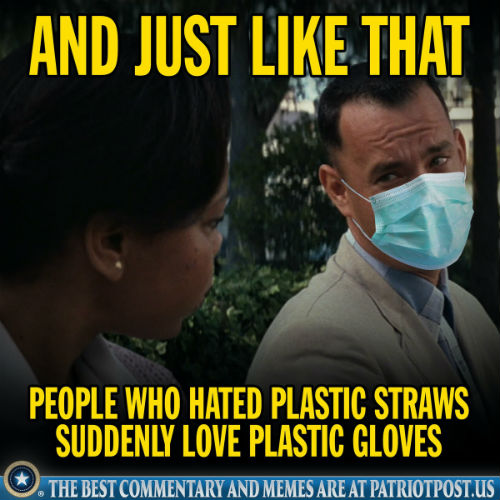 ***
Of course she's not crazy (wink, nod, wink)

Woman's Love For Antique Chandelier She Named Lumiere Ruled 'Not A Sexual Orientation'

She identifies as an "objectum sexual," meaning that she is attracted to objects.

Amanda Liberty changed her name from Whittaker after falling in love with New York's Statue of Liberty.

The spectrum of sexual orientations has certainly grown in recent years — in both specifics and social acceptability. According to The Guardian, however, British woman Amanda Liberty's attraction to a 92-year-old German chandelier didn't convince press regulator IPSO it warranted legal protection.
***

How do you dispose of a beached whale? (No, I'm not talking about the broads on The View)
In case you don't know the story, in November 1970, a sperm whale of roughly the same size washed up on the beach in Florence, Ore. Local officials considered several methods of disposing the body, like dragging it out to sea. Ultimately, they went with the most exciting option available—blowin' it up real good.

It was a bit of a disaster. The dynamite blew chunks of whale flesh 800 feet in the air, raining viscera down on bystanders and destroying a car in the adjacent parking lot. It's a moment that has lived in infamy ever since, most recently being appropriated by a town in England as a coronavirus allegory.
***
Guess what? Something not Kung flu related. Definitely chuckle worthy.
***

KC BBQ and thinking outside the box.

Kansas City Is Now Home to a BBQ Vending Machine

Burnt ends at the push of a button!

Although it's ideal for contactless takeout and delivery amidst the COVID-19 pandemic, the vending machine has been in the works since last winter. Takeout has always been the main focus at Jones, and demand was there. "There's a bar in the same strip as us, and people would come up wanting something to eat at two in the morning," Jones says. "I always had to tell them no because we just started cooking."
***
THE ONT MUSICAL INTERLUDE
Born on this day: 22 Apr 1936
Glen Campbell, country singer, songwriter, TV presenter. Hits include 'By the Time I Get to Phoenix', 'Wichita Lineman', and 'Rhinestone Cowboy'. As a session musician in the 1960s he worked with Bobby Darin, Ricky Nelson, The Monkees, Elvis Presley, Frank Sinatra. His guitar playing can be heard on 'Strangers in the Night' by Frank Sinatra, 'You've Lost That Lovin' Feelin'' by The Righteous Brothers and 'I'm a Believer' by The Monkees. Campbell became a patient at an Alzheimer's long-term care and treatment facility in 2014 and died of the disease in Nashville, Tennessee on August 8, 2017 at the age of 81. via thisdayinmusic.com
***

Laughing gas, car & lighter = Genius Award Winners.
***

These kids decided to put others first. Tonight's Feel Good Story of The Day.

The stables and the family's house completely burned down. These buildings were around 300 years old.

The next morning at the local public school, students were shocked by the news of the horrific event.

They wanted to help.
***

Tonight's ONT has been brought to you by Observation.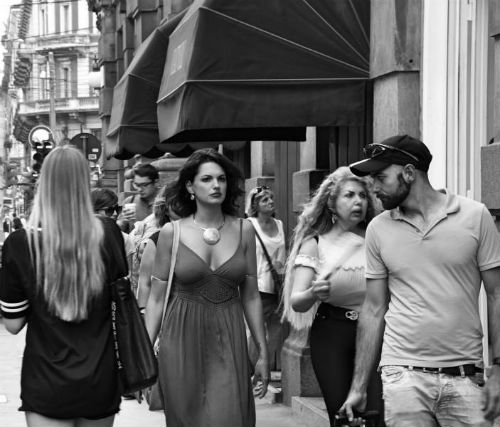 Notice: Posted with permission from the Ace Media Empire and its subsidiary AceCorp, LLC. Proudly represented by the counselors at Dewey, Cheatem & Howe, S.C.

posted by Misanthropic Humanitarian at
09:58 PM
|
Access Comments