« Quarantine Cafe
|
Main
|
The Morning Report - 4/21/20 »
April 20, 2020
Monday Overnight Open Thread (4/20/20)
(Thank you Mr. President, H/T Duncanthrax)
***
The Quotes of The Day

Quote I

"What better of a time to paint it than when it's dead and people need something exciting and happy in their lives," Christina Guerrant

Quote III

"I understood it looked a little creepy with my car just cruising along slowly and pulling over for imaginary stops. Once she heard what I was doing, she felt really bad about it," Amy Kellems

Quote III

"The other inference that I draw from your question, which is that areas of hospitality will be among the last to exit the lockdown — yes, that is true."Cabinet Office minister Michael Gove

Quote IV

"I don't really want his advice," President Donald Trump

Quote V

If it is deemed safe for those antibodies-positive people to "hug the heck" out their grandmas after proving their immunity credentials, then why on earth is it also not permissible for these same people to be at their jobs, places of worship, or at least the corner pub enjoying some semblance of happy hour?Robert Bridge

Quote VI

"Ms. Pelosi do you know how many desperate veterans that twenty five million dollars you gave the Kennedy Center could have given a reason for living,"
"My guess is you just don't give a damn." Charlie Daniels
***

He's so f*cking dumb. It's amazing he can breathe on his own.

New York City Mayor Bill De Blasio is just flabbergasted that criminals, upon being released on prison early to keep them from getting sick, might go on to – and hold your breath here – commit even more crimes.

Following a New York Post report detailing how some criminals released from NYC prisons over COVID-19 concerns have since continued to break the law amid the city's coronavirus shutdown, De Blasio said it was "unconscionable" that the former inmates would commit more crimes.

"I think it's unconscionable just on a human level that folks were shown mercy and this is what some of them have done," De Blasio said during a Monday morning press briefing.
***

When the Kung flu bullshit overreaction gets sorted out hopefully institutions of higher learning are culled. Another day another outrage.

Public university fired professor for calling microaggressions handout 'garbage': lawsuit

The university sent an explicit message: "Agree with us or else"'

The University of North Texas fired a full-time math professor for the weighty crime of disagreeing with fliers on "microaggressions," according to a First Amendment lawsuit filed Thursday in federal court.

Represented by the Alliance Defending Freedom, Nathaniel Hiers alleges the taxpayer-funded institution rescinded his spring contract "without notice" for making a joke. UNT retaliated against him, engaged in content- and viewpoint-based discrimination, and attempted to compel speech from him.
***

The ONT Is Always Looking Out For You TM

Ten weeds you can eat

Your backyard could be loaded with edibles.

There was a time when the only place you might encounter a thicket of invasive Japanese knotweed or a tangle of pokeweed was while bushwacking in the urban or rural wilds. While most weeds will be left to languish in the wilderness, there is a growing awareness that many of these unruly plants—usually a blight to farmers and home gardeners—have something in common: They can be quite good to eat. This spring, bundles of tender, young knotweed and pokeweed shoots will be appearing tentatively at greenmarkets. Along with wild cresses, aggressive onions, rampant mugwort, and habitat-altering autumn berries, they represent a steadily rising tide of edibles-formerly-known-as-weeds becoming available to cooks.
Or there could be a tasty white-tail deer back there. Love the one when you're with.
***

REALLY NSFW: LANGUAGE

***

Mark Dice portrays Macho Tater
***

Jews and Christians recently were not allowed to celebrate their Holy Days. What will the Muslims do for their upcoming Holy Month of Ramadan?

A Syracuse mosque is still open for daily prayers amid the Coronavirus shutdown as Christians are threatened and fined for attending drive-in services.

New York is the country's Coronavirus epicenter with more than 18,000 deaths, however this mosque is still open for prayers.

This mosque located on the north side was once the Holy Trinity Catholic Church, but it closed down due to lack of parishioners — now it is considered a victory mosque.
***

May 27th is a big day. Not only is Wisconsin supposedly be free of its Nazi occupation. Astronauts are being sent into space from American soil.

The last space shuttle launched in 2011 and NASA hasn't sent astronauts to space from US soil since then. That long dry patch is set to end on May 27 when the SpaceX Crew Dragon is scheduled to head to the International Space Station with two crew members on board.
***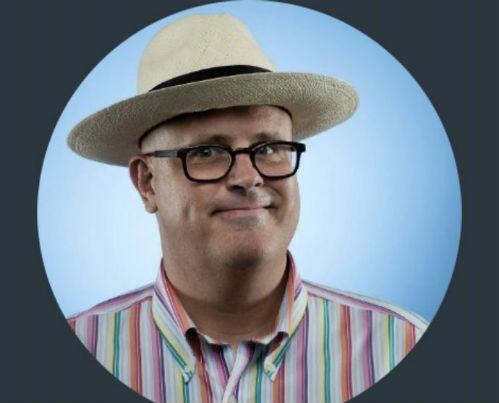 Take a good look at this smug cuck. He doesn't care for dress casual wear while you are forced to work from home.

Are You Wearing Sweatpants While Working At Home During Bat Soup Virus? The LA Times Is Not Happy With You

No matter what is going on, there will always be hot takes. People being Offended. I suspect if we had an alien invasion, nuclear war, a supervolcano going off, a zombie apocalypse, you'd still have SJWs being SWJs and naggy nags being nags

My work from home outfits? Depending on the season, shorts & t-shirts or sweat pants & hoodies. Some days they even match.
***

Fear mongering. Or how the Kung flu is actually causing real harm to people who need medical care.

Although canceling procedures such as elective hernia repairs and knee replacements is relatively straightforward, for many interventions the line between urgent and nonurgent can be drawn only in retrospect. As Brian Kolski, director of the structural heart disease program at St. Joseph Hospital in Orange County, California, told me, "A lot of procedures deemed 'elective' are not necessarily elective." Two patients in his practice whose transthoracic aortic valvular replacements were postponed, for example, died while waiting. "These patients can't wait 2 months," Kolski said. "Some of them can't wait 2 weeks." Rather than a broad moratorium on elective procedures, Kolski believes we need a more granular approach. "What has been the actual toll on some of these patients?" he asked.
Kill the economy, indirectly kill ill non-Kung flu patients, good. Orangeman and the constitution, bad. Very bad.
***

My guess if you look up the definition of the word c**t, a photo of Joy Behar would be present. Joy Behar wouldn't know what a "domestic terrorist" was if it slapped her across her fat mouth.

"The View" co-host Joy Behar has let it be known that if you're exercising two of our most essential constitutional rights at the same time, you're a "domestic terrorist" who, ostensibly, should be jailed. Or something.

During her Monday program, Behar claimed that Americans who show up armed to protest 'stay-at-home' orders imposed as part of ongoing coronavirus-related shutdowns are "being egged on" by right-wing media types Rush Limbaugh and Alex Jones and, thus, are 'threats' to our way of life.

"These people are being egged on by right-wing media people like Alex Jones and Rush Limbaugh. Why are you bringing guns to a rally?" she said.

Um, because we're allowed to?

"You want to call yourself protesters, leave your guns at home. Those are terrorists who bring guns to things — to rallies. I don't trust that at all. And don't listen to these people," Behar continued.
***
In 1971, somewhere around harvest time in California, a group of San Rafael High School students known as "the Waldos," because they liked to congregate outside class against a wall, inherited a map. It allegedly led to a crop of abandoned cannabis plants near the Point Reyes Peninsula Coast Guard station, just up the coast from San Francisco. The friends planned to meet after school at 4:20 p.m. to see if the map was real. For weeks, the Waldos gathered at 4:20 and hopped in a '66 Chevy Impala, smoking joints the whole way out. The Waldos never actually found the hidden treasure, yet the term "420" became embedded in their dialogue, referring to their favorite plant while teachers and parents were conveniently left in the dark.
***
THE ONT MUSICAL INTERLUDE
&&&
&&&
***

He fought the law. And the law and the heavy equipment won. Genius Award Winner.

A man protesting the handling of coronavirus in state prisons was taken into custody Friday morning after he trapped himself in two concrete-filled barrels outside the Governor's Mansion, police said.

Jordan Mazurek, 28, was first seen outside the fence of the mansion in downtown Tallahassee around 6 a.m. He identifies himself on social media as a sociologist from Fort Worth, Texas, and the "national organizer and co-creator of the Campaign to Fight Toxic Prisons."
***
Weekly commenter stats for week of 4-19-2020

Top 10 commenters:
1 [719 comments] 'Sponge - China is asshoe!' [100.92 posts/day]
2 [703 comments] 'Skip'
3 [510 comments] 'm'
4 [504 comments] 'Jane D'oh'
5 [465 comments] 'Insomniac - Ex Cineribus Resurgo'
6 [444 comments] 'Joe Mannix (Not a cop!)'
7 [428 comments] 'runner'
8 [422 comments] 'Axeman'
9 [409 comments] 'deplorable unperson - END THE LOCKDOWN : It's just a damn bug'
10 [401 comments] 'qdpsteve'
Top 10 sockpuppeteers:
1 [114 names] 'Try a little Tenderness' [16.00 unique names/day]
2 [76 names] 'Duncanthrax'
3 [60 names] 'Axeman'
4 [35 names] '18-1'
5 [34 names] 'freaked'
6 [32 names] 'Notorious BFD'
7 [31 names] 'Cicero (@cicero)'
8 [26 names] 'Ha'
9 [26 names] 'Meade Lux Lewis'
10 [23 names] 'Bertram Cabot, Jr.'
Tonight's ONT has been brought to you by Portmanteau.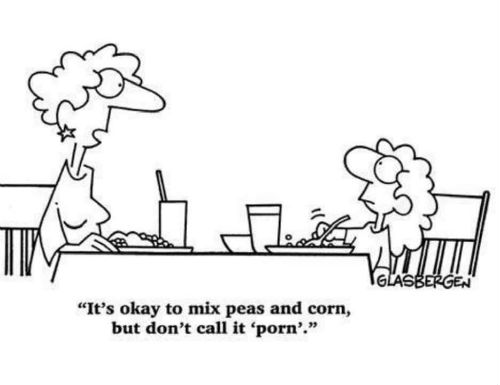 Notice: Posted with permission by the Ace Media Empire and AceCorp, LLC. This is The ONT, we don't need no stinkin' dress code.

posted by Misanthropic Humanitarian at
10:07 PM
|
Access Comments