« EMT 04/19/20
|
Main
|
Government: Ain't It Grand! Authoritarian And Incompetent »
April 19, 2020
Sunday Morning Book Thread 04-19-2020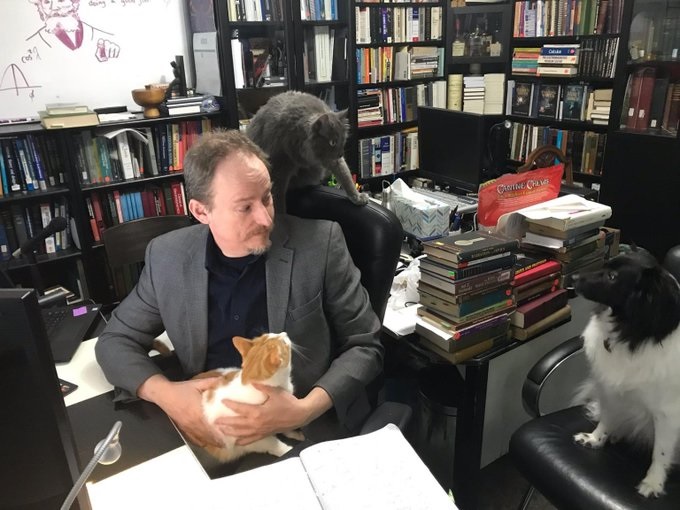 Editorial Meeting
Home Library of Hans Schantz
Good morning to all you 'rons, 'ettes, lurkers, and lurkettes, wine moms, frat bros, crétins sans pantalon (who are technically breaking the rules), the locked down, the masked marvels, the house-bound, and all of you other socially distant morons. Welcome once again to the stately, prestigious, internationally acclaimed and high-class Sunday Morning Book Thread, a weekly compendium of reviews, observations, snark, witty repartee, hilarious bon mots, and a continuing conversation on books, reading, spending way too much money on books, writing books, and publishing books by escaped oafs and oafettes who follow words with their fingers and whose lips move as they read. Unlike other AoSHQ comment threads, the Sunday Morning Book Thread is so hoity-toity, pants are required. Even if it's these pants, and I didn't know that NASA surplus was available on the market.


It Pays To Increase Your Word Power®

Perhaps a useful word in these times of social isolation and lockdowns.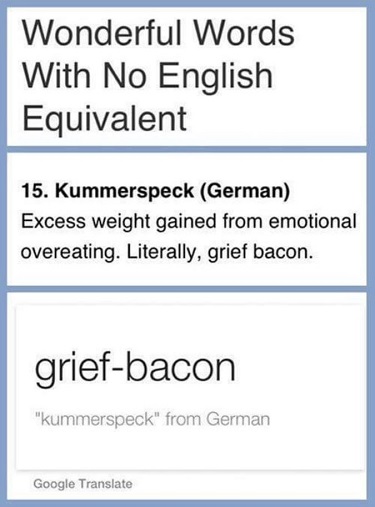 (h/t
Lisl
)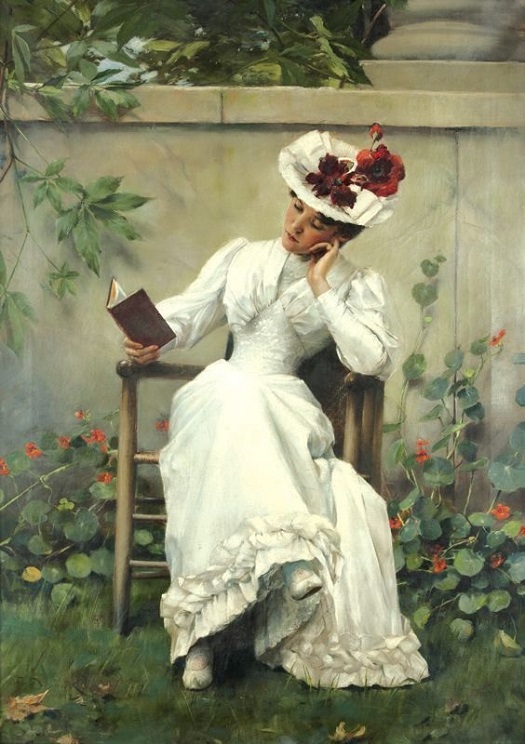 Donald Trump's Book of the Week:


Misc. Book Notes
Last week, I mentioned the classic explorattion/adventure books The White Nile and The Blue Nile. I found out this week that they're available for free.
The White Nile:
https://archive.org/details/thewhitenile/mode/2up

The Blue Nile:

https://archive.org/details/in.ernet.dli.2015.463607
/page/n2/mode/2up
Thanks, and a tilt of the old chapeau to Gunnar Grey.
By the way, her Dingbat Publishing is accepting fiction submissions in these genres: Military science fiction, Fantasy, Mysteries and Thrillers, Picture Books (for kids), and Romance. More info on the Dingbat submissions guidelines page. The following restrictions apply:
For all genres, no graphic sex scenes, no eeeevil corporations or businesscritters (they've been sadly overdone), and no misusing the name of God. Bad language is acceptable if it's called for by the story and/or characters, but not for a shock (since it's no longer shocking).
I mentioned the restrictions just because I kind of liked them.

___________
I notice Amazon has a number of C. S. Forester books on sale for 99 cents each. This link here should give you the list sorted by price. The 99-centers take up the entire first page of the search results. Included are the Hornblower novel The Happy Return as well as his biographies of Lord Nelson and Napoleon Bonaparte.
___________
The Public Domain Review is "dedicated to the exploration of curious and compelling works from the history of art, literature, and ideas – focusing on works now fallen into the public domain, the vast commons of out-of-copyright material that everyone is free to enjoy, share, and build upon without restrictions."
It's a good source of information about what books are available, along with links. And not only books, but music, art, and films as well. Here is a list of some works that entered the public domain in 2020, including My Further Disillusionment in Russia by Emma Goldman, When We Were Very Young by A. A. Milne and A Passage to India by E. M. Forster.
___________


Who Dis: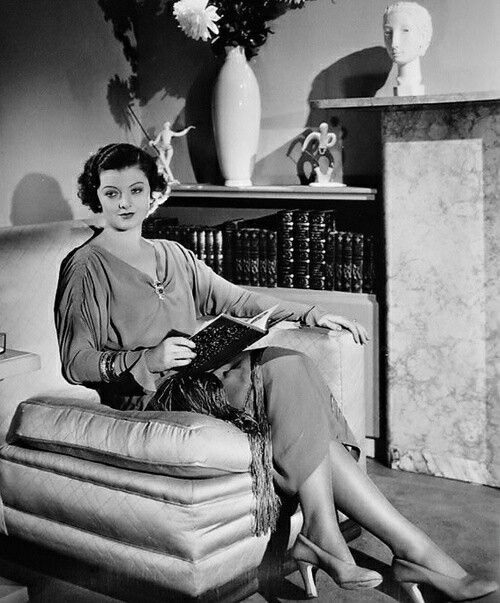 Last week's 'who dis' was the mystery writer's myster writer,
Dame Agatha Christie
.


Moron Recommendations
I received an e-mail from Sabrina Chase this week about a new book by an author she knows:
Not mine, this time, but...a friend of mine has a steamy romance series going and I thought I would mention *this* one in particular that may be of interest to the 'ettes. Because one of the steamy scenes features several *pertinant* quotations from the Constitution! (Ahem) In order to *koff* form a more perfect union, one might say. And that's a pretty niche genre but I thought to myself, "Self, the Horde 'Ettes might very well be that niche market, Self!" So here I am.
I don't want to blindside the 'ettes with explicit material, at least not without a warning, so for 99 cents, I grabbed a copy of Damon (Alpha Corps Book 2) for myself. I've never read anything in the romance genre, but I understand there's lots of variation depending on the author, and the scale goes from 'mild' to 'wild'. The blurb says:
This is a hot and sweet short romance with an older woman, younger alpha man, and a satisfying HEA.

Damon is the second in the Alpha Corps series. If you like instalove short reads with steamy love scenes, no cliffhangers, and hot alpha heroes, this is for you.
That reads almost like a list of ingredients on a food package. At least you know what you're getting. And HEA = Happily Ever After (I had to look it up).
It's less than 50 pages, so it only took a few minutes to read, so here is my brief review: Yeah, the sex is pretty explicit, like maybe a hard 'R' rating. If it were a movie, it would be one of the ones they used to show late night on Cinemax back in the day. But it's set on a background of traditional morality, which is actually kind of refreshing, and also useful for setting up sexual tension, which can be an important element in this genre. And the ending was a bit sappy, but very sweet.
Also, they used a photograph of me for the cover art. No, just kidding, There's no way I have a 6-pack like that. In fact, I don't have any kind of a 6-pack. More like a pony keg.
___________
A lurker e-mails one in:
As a long time lurker and moron I am compelled to recommend a book that I consider a must read for anyone trying to figure out the world today. The book is "State of Fear" written by the brilliant Michael Crichton. It was published by Harper Collins in 2004. It is one of two books of the last 50 years that has shaped my outlook on the world. As is always the case Crichton has heavily footnoted any facts or documents he uses in the story. Although the narrative is fiction the theme of the story is so spot on as to make one think that Crichton may have been as clairvoyant as George Orwell. Every thinking person should read this book.
Been recommended here a number of times before, I believe. Here's the plot
When a group of eco-terrorists engage in a global conspiracy to generate weather-related natural disasters, its up to environmental lawyer Peter Evans and his team to uncover the subterfuge.
The Kindle edition of State of Fear is $9.99.
___________
110 There's a fairly new book out - Grub Street: The Origins of the British Press. I'd like to get it, but having had my hours slashes, pennies are not as plentiful as they were.

Posted by: Mary Poppins' Practically Perfect Piercing at April 12, 2020 09:45 AM (2JVJo)
The British press is indeed a fascinating subject. I think it is both better and worse than our press.
Love it or loathe it, the British press stands out as a remarkable institution...Often, though, it has also delighted in scraping the bottom of the public interest barrel, deliberately manipulating certain truths and reveling in gossip and scandal. But where did this naughty child start? Here, Ruth Herman takes the reader back to the early days of the British press. The book journeys through the unsuccessful attempts of the government to silence the writers and how the army of journalists found their feet and honed their craft. The book also looks at the personalities who wrote fearlessly and the role played by some of English literature's most famous names. Printers and booksellers played a big part in the development of the press, and they are given their share of the limelight. There are stories of sedition and financial insider trading, and a look at the astonishing variety of content that appeared in these early periodicals. This included early examples of writing targeted at women, as well as the often bizarre early advertising that shared these same pages.
I feel sorry for MP4 being short on cash. Both hardback and Kindle editions of Grub Street: The Origins of the British Press by Ruth Herman sell for about $20.
___________


Books We'd Like To See: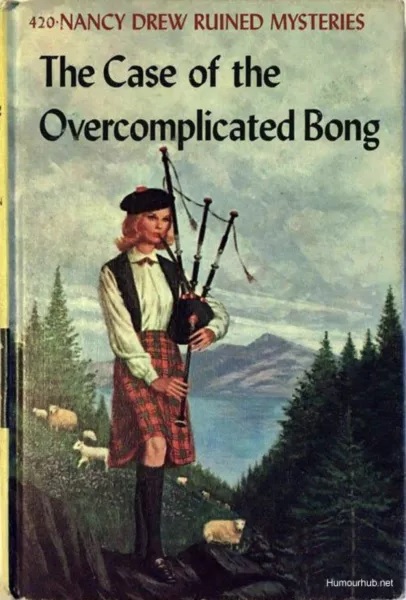 Books by Morons
Heard from a lurking moron author, an actual 'MD' doctor, who has a couple of books out, the first being A Brief History of Disease, Science and Medicine. This is a college-level
...introduction to the history of medicine [which] begins with the evolution of infectious diseases at the end of the last ice age. It describes the origin of science and medicine in ancient civilizations, including China and India. The first third of the book covers the early period that is considered the "classical" history of medicine. The remainder describes the evolution of modern medicine and surgery up to the present. The final chapter is a history of medical economics and explains the origin of health insurance, HMOs and medical malpractice lawsuits, subjects explained nowhere else in the medical school curriculum.
The Kindle edition is $5.49.
He has also written a personal memoir, available on Kindle, War Stories: 50 Years in Medicine.
A memoir of a medical career of 50 years. The memoir is chiefly about patients and their stories. What we did then and what we know now.
I'll bet he's seen a lot in 50 years.
___________
Moron commenter Stephen Price Blair has written a book. For Mac nerds. He e-mailed me the details:
've written an old-school programming book for modern Macs, 42 Astoundingly Useful Scripts & Automations for the Macintosh. It's available at all the usual places for eBooks except Amazon, and in print at Amazon. It's on sale at Smashwords for $2.40 in their "Authors Give Back" promotion, and I've also reduced the price for the print version to $9.95 at Amazon.

"Forty-two astoundingly useful scripts and automations for your Macintosh. Work faster and more reliably. Use Perl, Python, AppleScript, Swift, and Automator to automate the drudgery of computer use. Work on the command line, add actions to the services menu and the menu bar, and create drag-and-drop apps."

While researching the computer culture of the late seventies/early eighties for a novel I want to write, I read a bunch of these old books filled with computer programs. I remembered how useful they were, and wished there was something like that I could get today. I couldn't find any, so I wrote one myself. You could also call this the ultimate in writerly procrastination.

The script I use in a vain attempt to avoid the barrel is also in the book.
42 Astoundingly Useful Scripts and Automations for the Macintosh ia available in paperback for $9.99. No Kindle edition, but an ePub version is available via Smashwords for the sale price of $2.40 until April 20th.
___________
Lurking moron author Stephen Miller informs me that he has gotten off his duff and has just published his first novel, The White Rose and the Black City:
There aren't many career opportunities in the city of Leifsburg for an exiled princess, but Theresa Kuypens has found her niche solving the upper crust's little social difficulties. When a family financial crisis leads her to take on a more underhanded piece of work, Theresa's uneventful life quickly gets turned sideways. With her client dead and a seemingly superhuman killer on her trail, she finds herself on the run along with Petra Ivanova, premier cat burglar and Theresa's best friend, and Vincent Hendriks, a former member of Theresa's royal guard with a few enemies of his own. The three of them soon find themselves caught in a deadly struggle between a megalomaniacal wizard bent on remaking the world and a band of cultists who simply want to destroy it. Saving the world will take every trick they can dream up. Surviving to tell the tale will take a miracle or two.
The Kindle edition is available for $2.99. The paperback should be available early next week, once Mr. Miller has a chance to check over the proof.
___________
A moron who describes himself as "another 15 year lurker" has just published a useful book for these dark days, entitled CBC Quarantinis: Cocktails To Make At Home, With What You Might Have Around, which he describes as
...a cocktail book edited and photographed by one moron (me) and a collection of left-wing bartenders who provide some great cocktail recipes for shut-ins and quarantine victims.
The emphasis is on drinks you can make with what you have on hand or could easily obtain at a grocery store.
Also, proceeds from this book go to a charity:
Bartending as a profession has pretty much been nuked from space by all this, and any proceeds from the sale of the book will go to Ohio Restaurant Relief, which is a charity trying to cushion the blow for these kids.
$9.99 for the Kindle edition and a paper edition should be out shortly.
___________

If you like, you can follow me on Twitter, where I make the occasional snarky comment.
___________
So that's all for this week. As always, book thread tips, suggestions, bribes, insults, threats, ugly pants pics and moron library submissions may be sent to OregonMuse, Proprietor, AoSHQ Book Thread, at the book thread e-mail address: aoshqbookthread, followed by the 'at' sign, and then 'G' mail, and then dot cee oh emm.
What have you all been reading this week? Hopefully something good, because, as you all know, life is too short to be reading lousy books.


posted by OregonMuse at
09:00 AM
|
Access Comments