« Quarantine Cafe
|
Main
|
The Morning Report - 4/8/20 »
April 07, 2020
Tuesday Overnight Open Thread (4/7/20)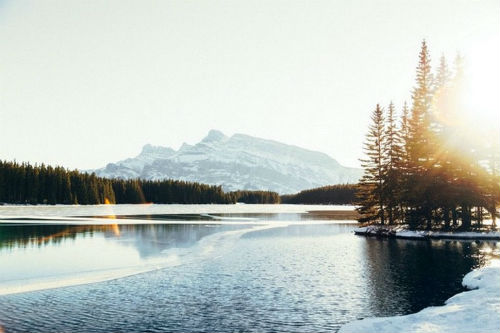 ***
The Quotes of The Day
Quote I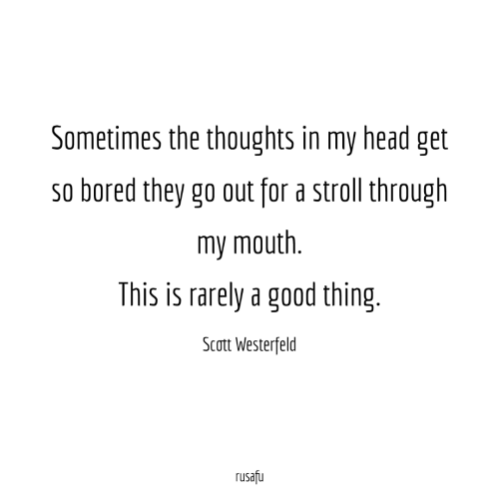 Quote II
"It's not that we're trying to be mean or exert unnecessary authority, we're dealing with a crisis at this point," "We want compliance from everybody because this is lives that we're trying to save."Lt. Amber Baggs

Quote III

"The court would prefer not to do so, but when a lower court intervenes and alters the election rules so close to the election date, our precedents indicate that this court, as appropriate, should correct that error,"Justice Kavanaugh
***

Definitely click worthy. Are these Morons or what? Looks like fun. (Promise, no Yoko or Tanya)
***

The ONT is an awesome destination IMHO. However, the Kung Flu has made it a difficult daily project. Honestly, I'm tired of the coverage. So tonight's ONT will once again feature some non-current event stories.

The history behind London's Windmill Theatre.

It was reported last year in London's Evening Standard that the Windmill Theatre, once celebrated for never closing and still remembered as a major symbol for London's Blitz spirit, was to be 'reborn' as a 'celebrity cocktail bar'. The building, a stone's throw from Piccadilly Circus and Shaftesbury Avenue, had actually been empty for a year. The Windmill International Lap Dancing club that advertised itself, improbably, as 'probably the most exciting men's club in the world' had lost its adult entertainment licence when its dancers were found to be flouting the "no touching" rules.

The Windmill Theatre started life in 1931 after the Palais-de-Luxe, a former cinema on the corner of Archer Street and Great Windmill Street, was bought the year before and turned into a small theatre by Mrs Laura Henderson. The street, and thus the theatre, had taken its name from a windmill on the site first recorded in 1585 and demolished about 100 years later. Mrs Henderson's husband, a Bengal Jute merchant, had died in 1919 and left her everything in his will. It was not an insubstantial sum not least because it was estimated that 1.3 billion jute sandbags had been needed during World War One.
***
***
How Pabst Blue Ribbon survived prohibition.

IN THE EARLY 1900S, PABST was a paragon of success. What started in 1844 as a tiny Milwaukee brewery had become the largest beer maker in the nation by 1874, producing more than a million barrels a year in 1893. That same year, the company started claiming that one of its lagers had won a blue-ribbon award at the Chicago World's Fair. It was pure malarkey. But the blue silk ribbons they tied around bottle necks put some prestige behind the brand, and helped turn the Pabst family into millionaires.
***
Okie dokie, just a couple of stories that raise my BP into the 188/95 range.
If you see anyone violating the mayor's order, you can call 311. Fuck you. Fuck you to tears.

He said the car wash did not listen and still is not listening. The mayor's staff said city crews would check out the situation.

Strickland said 140 businesses have been reported for violating his order. 134 were called on and all but the car wash complied. He also said the health department received 15 calls about churches and Memphis police received reports about 41 crowds in public or at their home.

"It is going to take time but we will get through this together," Strickland said. "We must come together to stay apart."

If you see anyone violating the mayor's order, you can call 311.

And when you leave the house, don't forget your identification and travel documents.

A York County woman this week was the first person in Pennsylvania to be cited for violating Gov. Tom Wolf's stay-at-home order, according to state police.

The 19-year-old woman was given a nontraffic citation for allegedly "going for a drive," according to the citation obtained by Pennlive.

State police spokesman Ryan Tarkowski said Friday the woman initially was pulled over because of a vehicle code violation. Warnings have been issued by troopers in Troop A, which includes Westmoreland County, and Troop E in the Erie area, he said.

Troopers can use their discretion to decide if a citation is warranted, but they have been encouraged to use contacts with the public as a way to promote voluntary compliance, Tarkowski said.
&&&
&&&
The Village of Sleepy Hollow is frightened of its own shadow.

The Village of Sleepy Hollow is temporarily banning the use of leaf blowers to make sure residents are safe during the coronavirus pandemic.

Effective immediately, all leaf blower use is banned for the duration of the pandemic.


Village officials say since the virus is a respiratory condition, having things blown into the air could create a hazmat situation.
So I guess kissing my ass is out of the question.
***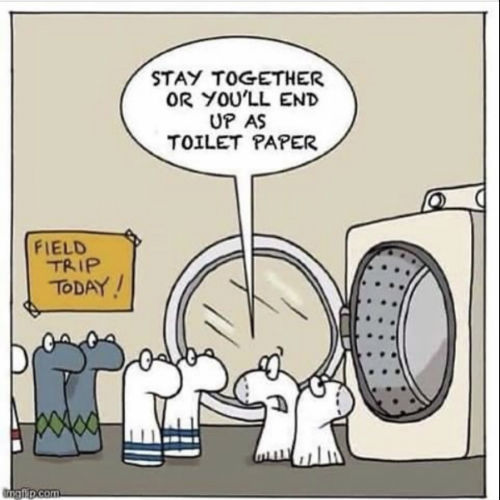 ***
The ONT Musical Interlude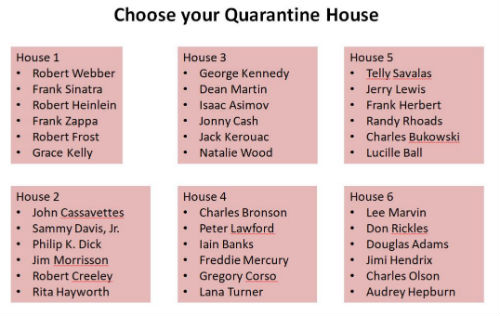 (H/T Clyde Shelton)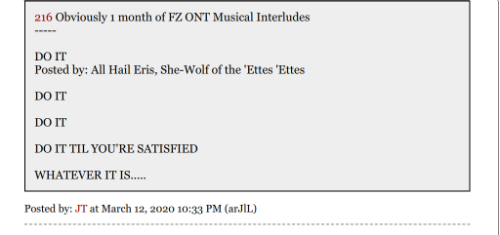 ***
A kind and caring Genius Award Winner.


Today marks the day that Law&Crime has seen it all. A suspect dropped a baby off part-way through a police chase in Detroit, Michigan on Monday. No, really! We're not kidding!


You can see it in the video above.

The driver in a red sedan slowed down near a woman in a white shirt. The woman made her way to the vehicle, opened the passenger-side rear door, and pulled out what looked an awful lot like an infant car seat.

Well, guess what: There was a 3-month-old baby in there, according to sources cited by Fox 2 Detroit. Cops pulled ground and air units off the scene, but officers attempted to box the red sedan about an hour later. Even so, the driver escaped.
***
Once again Gary Sinise is Tonight's Feel Good Story of The Day.

In the past few weeks, the Gary Sinise Foundation's Emergency COVID-19 Combat Service has donated over 4,000 pieces of equipment to first responders across the country in need of protective gear and key sterilizing equipment.
***

Tonight's ONT has been brought to you by Mistakes.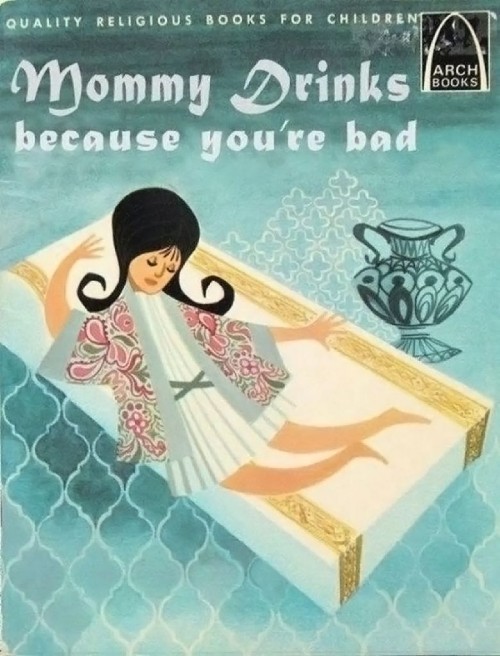 Notice: Posted with permission by the Ace Media Empire, AceCorp, LLC and sheer determination.

Update: John Prine, RIP age 73

posted by Misanthropic Humanitarian at
09:49 PM
|
Access Comments