« Food Thread: When Life Gives You Social Distancing And Duck, Make Duck Fat.
|
Main
|
Sunday Overnight Open Thread (4/5/20) Hoping You Get Your Money's Worth Edition »
April 05, 2020
Gun Thread: Lockdown - Response to Covid-19 Edition [Weasel]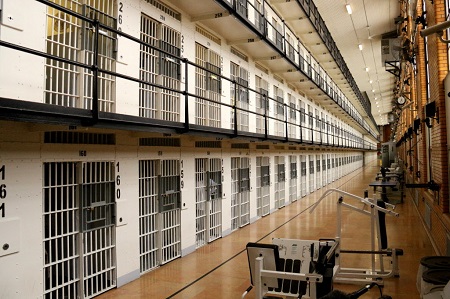 First of all, it's the Chinese Flu, and second of all, the official Gun Thread response is thanks a lot, China. In fact, fuck you China, and the dragon you rode in on. I really appreciate sitting at home on some sort of half-ass lockdown watching the U.S. economy get beaten to shit because of your incompetence. You have disgraced yourselves and brought great shame on your ancestors, Asshoe!
Now, let's get to some gun stuff below, shall we?
A question that comes up from time to time in the comments and in email I receive is:
What Kind of Gun Should I Buy?
It seems like a simple question, but the answer is a little more complicated, and anyone who simply says "buy X" without knowing anything else isn't doing you any favors. In order to make an informed recommendation a little more information is needed; primarily the intended use, and to a lesser degree some information about the shooter. A big strapping guy with large hands who plans to shoot a lot is going to have a different range of options than, say, a petit gal who is looking for something only for self-defense after an initial familiarization. Before we dig in, one fact needs to be emphasized and that's not all guns do everything well. Shotguns, rifles and handguns, depending on the configuration, all have strengths and weaknesses. For example, you don't see a lot of duck hunters outfitting themselves with .22 cal target pistols. Can you kill a duck with a .22 cal target pistol? Sure. Is it the best tool for the job? Nope.
Current headlines are reporting record firearms sales for the month of March. Examples are here, here, and here. What gives? Well, uncertainty for one thing. The threat of social disorder and mayhem is always a great motivator when it comes to people thinking about protecting themselves, their loved ones, and their stuff.
So let's assume that what everyone has on their mind is self-defense and protecting their property which narrows the field down a bit.
Long Guns
So named because they're longer than short guns, this group covers rifles and shotguns. While obviously not practical for concealed carry, a shotgun in 12 ga or 20 ga can make a fine general purpose home defense weapon. Look for something with a barrel length in the 18 inch range, which, when loaded with buckshot, will make a formidable weapon. Although rifles will work in a pinch, they are better left to shooting at longer distances. Because of the high velocity of the rounds, over-penetration can be a concern as the bullets can easily penetrate a person and then the walls of your house, before heading outside to meet your neighbors.
Handguns
I suspect handguns are what most people are thinking of when they decide they need to arm themselves. Depending on where you live, a handgun can be concealed when you go out (a permit is generally required) or kept handy inside your home, for example, in a bedside drawer. Use common sense in securing any weapon if there are youngsters around.
Modern handguns are made in two basic types, revolvers and semi-automatic pistols. On the plus side for revolvers is they are extremely simple to use. Once loaded, it is simply a matter of pointing and pulling the trigger. The downside, if you want to call it that, is they are usually limited to six and sometimes seven rounds. Pistols, on the other hand, generally have a higher ammunition capacity, some with as many as 15 rounds, but their operation is more complicated. Making them ready to fire requires inserting the magazine and loading a round into the chamber and there are often external safeties to deal with. These operations can complicate their use in a high-stress situation, especially if a shooter hasn't trained for such.
Please Just Shut Up and Give Us a Recommendation
Don't get snippy! For a first time gun owner, someone who has little or no experience with firearms who decides one day to arm themselves, I'd recommend a revolver in .38 Special. For decades this cartridge was the standard for police sidearms, and with self-defense ammunition it has plenty of stopping power. As I mentioned above, revolvers are completely safe until you start pulling the trigger. You can tell instantly if it's loaded, they are utterly reliable, there is nothing to jam, and cleaning and maintenance is simple. If you are going to buy one gun and stick it in a drawer and forget about it, you want a revolver.
It pains me somewhat to write that last sentence, but I'm enough of a realist to know that happens a lot. I firmly believe every gun owner should become familiar with the operation of every weapon they own, and then periodically take it to the range to maintain at least some basic level of proficiency with it. This doesn't mean you have to go all nutty and spend your life at the gun range, but you owe it to yourself and the rest of the world to know what in the hell you're doing with the deadly weapon in your hands. For those perspective purchasers that fit into this category, please, please, please make the effort to learn basic gun handling safety and marksmanship. If you don't know what you're doing, we're all better off without you owning a gun.
******
What better way is there to spend your time in lockdown than with a Jerry Miculek instructional video? Well, a WeaselAcres video is of course better, but I mean what normal videos are better? None! Here "Jer" discusses and demonstrates speed and accuracy.


******
This guy makes all sorts of videos and examines everday stuff from an engineering perspective through the use of slow-motion photography. I've enjoyed all the ones I've watched so far and this is no exception!
******
Last week our pal CK mentioned a planned trip into the Utah desert to find a place to shoot, and here's a report.
The desert exploration is a success. I've really enjoyed exploring all the BLM and Forest Service land around here. I ran river trips all over the west for 20 years and it's like the good old days. I love wandering around in the sticks. As I was driving out I80 I noticed that the DWR range had reopened so I continued to Dell (about 2/3 of the way between Salt Lake and Wendover), found a nice spot and had a nice shoot. On the way home I stopped at the DWR range and shot some more. Utah is a nice place to shoot. I should be skiing 5 days and shooting on Saturdays but that's on hold so shooting a couple or 3 days is nice.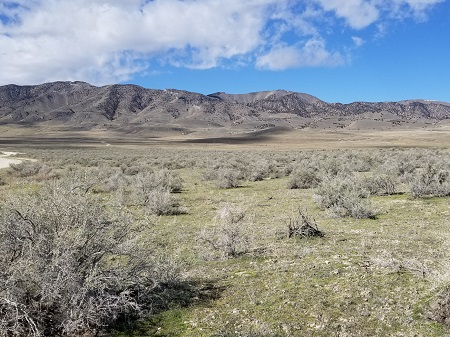 Amazing scenery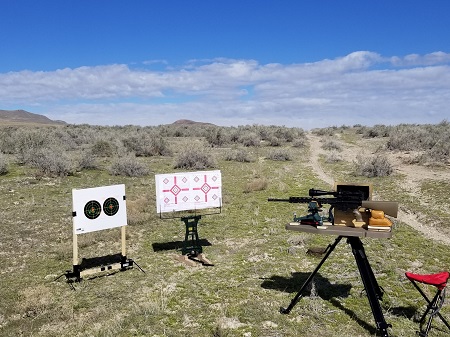 It's helpful to take a few warm up shots at 3 meters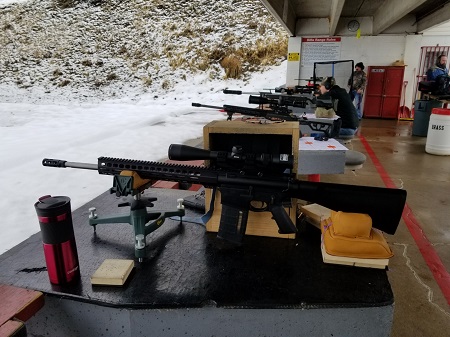 Public range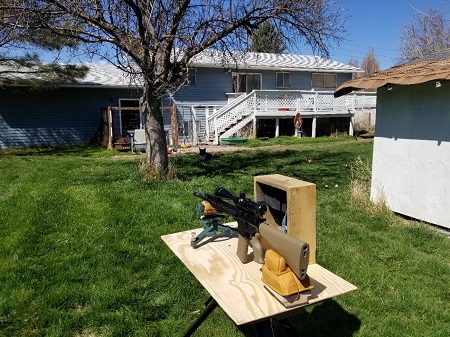 Shooting bench improvements
The western United States is one of my favorite places to shoot. In the desert the air is clear and with such low humidity, the conditions can be just about perfect for long range shooting. I am really, really envious! How about you all - do you have public lands available for shooting?
******
As many of you know, I'm a big plan of plinking, or target shooting just for fun and not worrying about scores or making super-teensy groups. Recently, our pal Recreant sent an email describing the same thing.
At the end of your gun thread you always ask if we've been to the range lately. We live in the country so the range is our backyard. I like to plink. I chase cans down the driveway. I put so many holes in a can I can't tell whether or not I'm hitting it. I hang a can from a tree branch by the pull-tab and shoot it until it falls off. The "ball and chain" mocked me as a slayer of cans so I bought a spinner target from Amazon. A .22 LR makes that sucker spin, but a .45 ACP really makes it dance! I have a S & W Victory, a Taurus TX 22 and my trusty Ruger 10/22. I shoot my brother's old Marlin .22 "Autoloader" occasionally, but its a bitch to clean as there's no feature to keep the bolt open.

I'd be interested to know what the other gun morons do in their backyard (keep it clean guys and gals).
Well how about it? Sounds like Recreant has the ideal setup with a range in the backyard. For those of you living in the country, what sort of setup do you have?
******
NoVaMoMe 2020!!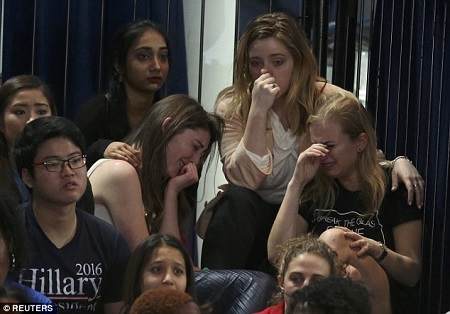 Sad, sad people who missed the registration window
Attention - NoVaMoMe 2020! - Read Me!
As a result of the Chinese Flu hysteria in Virginia, the NoVaMoMe 2020 has been postponed until Saturday, August 29th. The time and location remain the same. If you haven't already, please check your email and let the Central Planning Committee know if you are able to make the new date. If not, your registration fee will be refunded and we will open your spot to those on the wait list. Questions? Just email us at NoVaMoMe2020 at gee mail dot com. Thank you!
******
Link-O-Rama
I'm really very seriously not kidding around anymore. Buy Ammo
AmmoSeek - online ammo search tool
GunBot - online ammo search tool
SG Ammo
Palmetto State Armory
Georgia Arms
AmmoMan
Target Sports USA
***Mail Bag***
Our pal FungusBoy who has the street name "Little G Money" found this instructional video on gangster style shooting by Jerry Miculek very helpful.
******
Please note the new and improved gmail account morongunthread at gmail dot com. An informal Gun Thread archive can be found HERE. If you have a question you would like to ask Gun Thread Staff offline, just send us a note and we'll do our best to answer. If you care to share the story of your favorite firearm, send a picture with your nic and tell us what you sadly lost in the tragic canoe accident. If you would like to remain completely anonymous, just say so. Lurkers are always welcome!
That's it for this week - have you been to the range?


posted by Open Blogger at
07:00 PM
|
Access Comments