« First-World Problems...Part Deux...The Advantages Of Social Distancing
|
Main
|
Gun Thread: Lockdown - Response to Covid-19 Edition [Weasel] »
April 05, 2020
Food Thread: When Life Gives You Social Distancing And Duck, Make Duck Fat.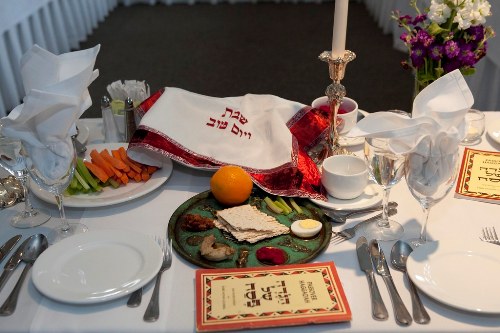 Passover starts this week, Easter is next Sunday (Holy Week begins today), and many of us who are accustomed to gathering with family for the Seder or going to church and then home for an Easter meal will be floundering a bit...unsure what to do and whether these important holidays (the most important in Christianity) will go relatively unnoticed.
While the more public celebrations are of course tamped down to nothing by Sino-Lung-Rot, that does not doom us to leftovers and a lonely table. Make something of it...whether it is one or two or 20 at your table, make your favorite holiday meal and enjoy it with the same pleasure had this week been normal. In fact, take greater (or perhaps different) pleasure in it; we have the rare opportunity to be focused on the more spiritual aspects of the holidays because of the enforced ease of preparing for only a few rather than the teeming hordes that descend upon some of us....
That doesn't mean that we should discard traditional foods though. I'll be making matzoh ball soup and my (better) version of gefilte fish and a flourless chocolate cake of my own design (that's a lie...I got the recipe from Bluebell, and it is fantastic!) and of course the Seder plate and the other things that make Passover special.
So...what is the Horde going to do that's different, aside from the obvious? Any interest work-arounds? Any new dishes that just won't work for crowds?
******
I roasted a duck last night, and I was pleased with the way it turned out. Of course one reason to roast duck is for the fat, which is perhaps the best cooking fat around. I trimmed the excess skin and fat and rendered it for about an hour. I was left with about 10 ounces of beautiful duck fat that is going to be used to great effect in my matzoh balls!
Then I roasted the duck at 300 degrees for four hours. Yup...four whole hours! it rendered another 12 ounces or so of fat, but this was flavored just a bit by the slowly roasting skin and meat. That's not a bad thing, but it is different than the first batch. And now that I think about it, maybe I should use the more intensely flavored fat for the matzoh balls. Ah...first-world problems.
I then put the duck into a very hot oven for about 15 minutes to brown and crisp the skin. It turned out wonderfully, although next time I think I will back off a bit on the time, because the leg that I had was, perhaps, just a bit dry. Maybe. I still gobbled it down with great glee and gusto.
And yes, I made cracklin's from the rendered skin (gribenes in Yiddish) and ate them all. In about 30 seconds of frantic spooning into my mouth.
I recommend to everyone who likes to cook and has access to good domestic duck to try this. I am a cheap bastard, so the financial calculation is easy. Duck fat is stupidly expensive in the stores, and I can make more than a pint and get a roast duck in the bargain for less than the cost of that much fat from one of the gourmet purveyors.

******
******
Anybody else like kimchi? I think it is a fantastic food, and it's one of the things I miss about living in California...the easy access to good kimchi (from friends and commercially).
This batch is from commenter "Wee Creek Farm Girl," who had better tell us how well it turns out, because it sure looks good.
In fact, I would be willing to be a taster if she needs help. What can I say? I'm a giver.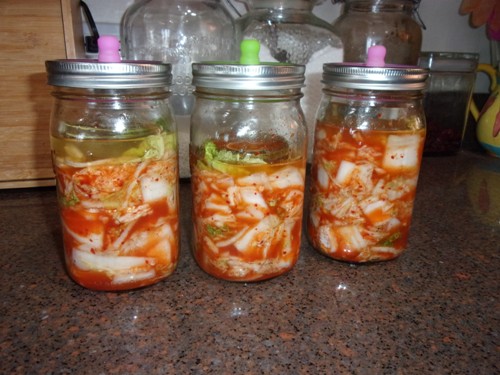 ******
From commenter (and Bay Area denizen) "LeBoulanger" comes something new to me. I had no idea that there was a small industry dedicated to home roasting of coffee! Wow...people are amazing.
Anyone else out there roast their own coffee? A good roaster is a bit expensive, but I've made it up many times over because high quality green coffee beans cost far less than retail beans from a quality roasting company. The quality is excellent, and I find it enjoyable and rewarding. This a batch from a farm in Costa Rica: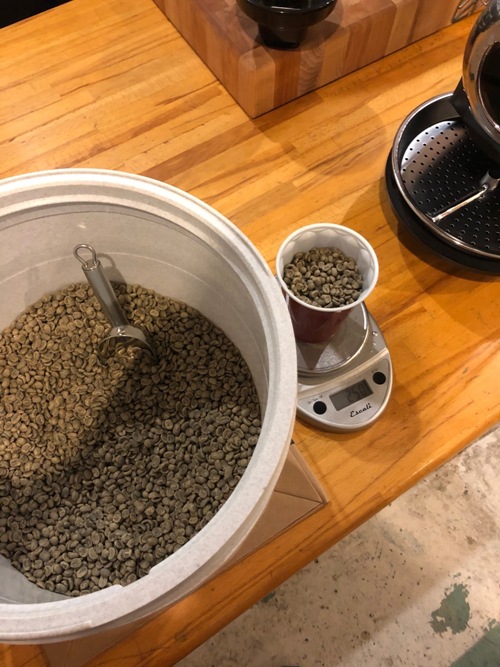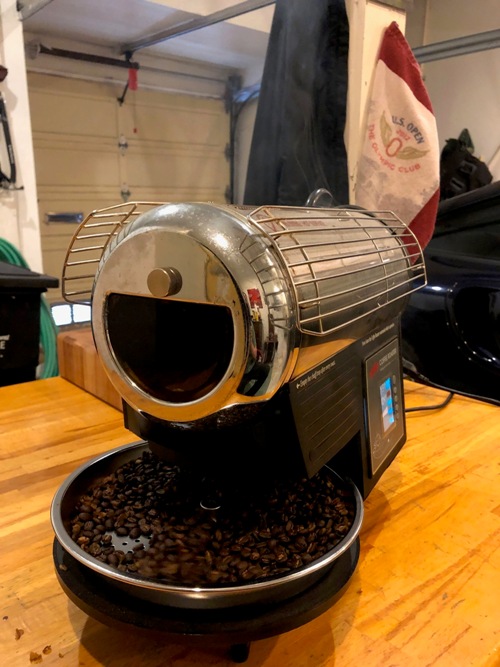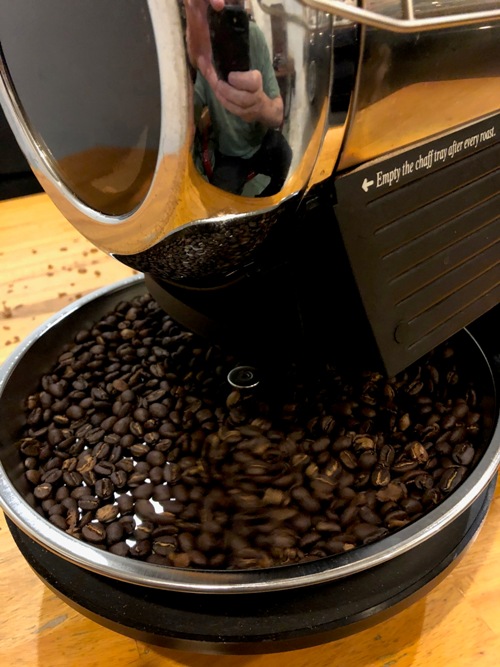 He tells me that it is cost effective (high quality beans are inexpensive) and fun. I guess after the sunk cost of the roaster (there are some pricey home versions) and the learning curve it is just coasting. I am intrigued!

******
******
From commenter "Bitter Clinger" comes a rather festive pina colada and a recipe too!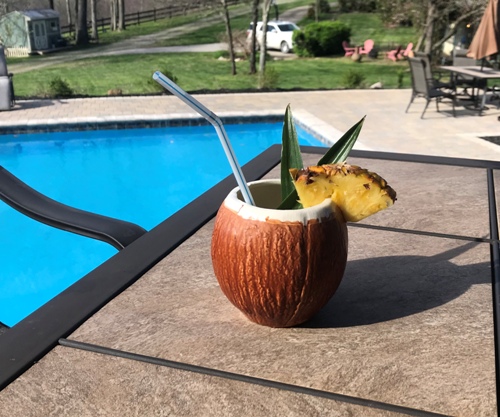 When life hands you Coronavirus, make Pina Coladas.

Pina Colada Mix:

1 15 oz can Coco Lopez
1 20 oz can Pineapple Chunks (in juice, not syrup)

Blend until smooth.

Pina Colada:

In a blender add

2 oz Papa's Pilar 24 Dark Rum
Ice (Use glass you are serving in to measure the amount of ice)
Piña Colada mix to the level of the ice

Blend until smooth.

Garnish with fresh pineapple.

Cheers!
******
Food and cooking tips, Large-breasted Muscovy ducks, young wild pigs, bartenders who use vermouth in Martinis, crisp bacon (although I am moving toward less crisp), low-temperature-roast chicken, and good tomatoes that aren't square, pale pink and covered with Mestizo E.coli:
cbd dot aoshq at gmail dot com
. Any advocacy of French Toast with syrup will result in disciplinary action up to and including being
nuked from orbit.
And yes, shaking a Manhattan is blasphemy...it's in the Bible!
&topic=world_news">

posted by CBD at
04:00 PM
|
Access Comments