« Food Thread: We May Be Just Weeks From A Diet Of Long Pig, But That Doesn't Mean That We Shouldn't Eat Well!
|
Main
|
Sunday Overnight Open Thread (3/29/20) »
March 29, 2020
Gun Thread: Biohazard Edition [Weasel]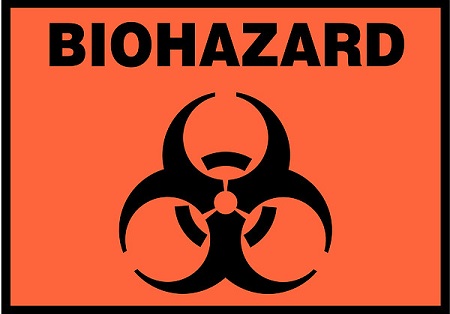 Howdy Shooters! Well here we are beginning Week Two. Or is it Week Three? To be honest, the weeks are beginning to run together living as we are with the invisible enemy properly known as the Chinese Flu. That's Chinese Flu. As in, the Flu from China. C'mon, Man - this is like Day 1 pandemic material... you name the thing after where it comes from, and in this case, it's China. We good?
Now that we have that out of the way, let's see what's going on in the wacky world of guns 'n shooting, shall we?

Last week we talked about, among other things, the spike in gun sales and shortages of ammo. Since Gun Thread readers are by definition, really smart super-genius people, I sleep well at night knowing you all are well stocked from a shooting supplies perspective. One thing he haven't covered are backup weapons for self-defense. You're all covered with your primary carry weapon and have plenty of ammo for it. You carry everywhere you go, and are prepared to defend yourself in pretty much every situation. Good job!
Here are a couple of my carry guns; a Sig Sauer P239 in 9mm, and a Kimber Compact Custom in .45ACP.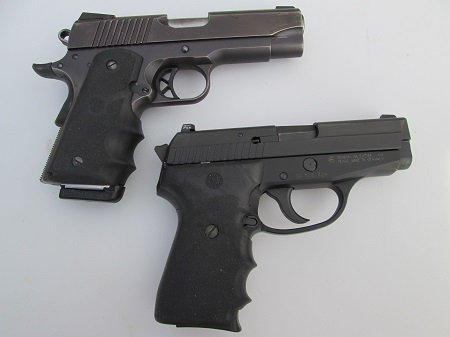 I usually carry the Kimber, but sometimes like to switch things up and carry the Sig.
Anyhow, what do I do for a backup weapon? What if I'm locked in mortal combat and my primary weapon, either the Sig or the Kimber fails? Here's my backup plan: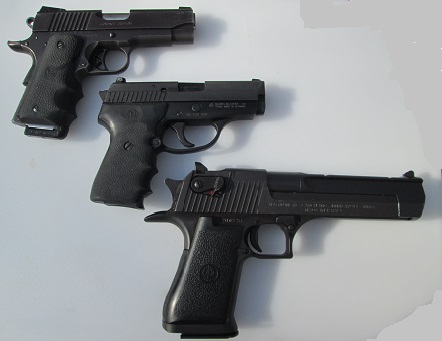 Allow me to introduce you to the Magnum Research Mark XIX Desert Eagle in .50AE.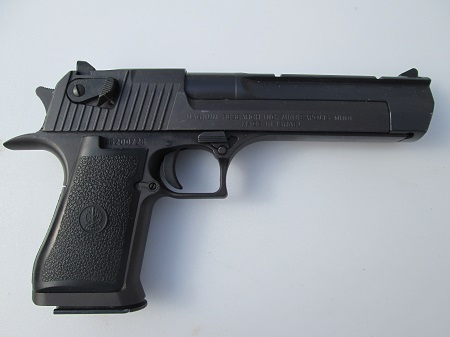 Here's a look at ammo for each of the three: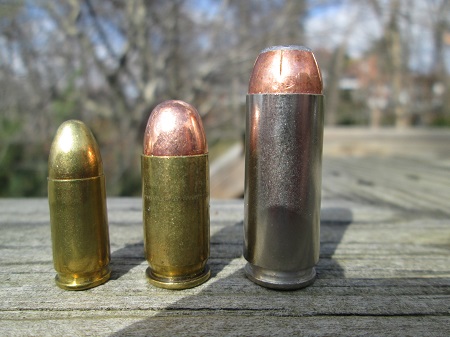 L to R: 115 gr 9mm, 230 gr .45ACP, 325 gr .50AE
Patented in 1985, the Desert Eagle features a gas operating mechanism not unlike the AK-47, as opposed to the more conventional short-recoil and blowback designs of other semi-automatic handguns. Originally made in Israel by Israeli Military Industries (IMI), it's chambered in .357 Magnum, .44 Magnum, and the .50 Action Express shown above, which is always a crowd pleaser.
I've got an idea! Let's hop in the car and pop down to the farm and see how it shoots!
Suffice it to say, the .50AE is going to solve any problem you may have, and I like to carry it as my last resort weapon in a convenient and comfortable ankle holster.
And all great cinematic efforts have outtakes, right?
Oh, and here's the link to AR500 Target Solutions. Weasel Approved.
How about you all? Do you carry more than one weapon? What is your backup if you have one? Have you gone that extra mile and carefully selected one that doesn't feed soft point ammo worth a shit and makes you look like an idiot in the video you made?
******
Good News, Bad News
The good news is that CISA, as well as many state governments, have declared gun shops and ranges are "essential services". The bad news is that they're largely sold out of everything. Still, if there's a silver lining, it means you may still be able to get in some range time, but with the current ammunition supply situation make sure you make every shot in your practice routine count. [h/t redc1c4]
******
Practice Routine
No practice is really bad practice as long as you're not doing something stupid. I've often been slighty critical of the tendency for people to set up at a fixed distance and try and make the teeniest groups they can for an hour. Is it fun? Sure. Is it preparing you for any real-world situation? Probably not. It's fine to do this for a time at each range session to practice grip and sight alignment basics, but you should always try to incorporate other shooting routines as well. Weak hand shooting, drawing from a holster, clearing jams (see above), and others come to mind.
Responding to the recent discussion of dry firing at home as a way to practice, our pal Wilbur sent in the following excellent tip:
I have done a ton of dry firing practice at home and I never thought it was much of a help. I'd dry fire a few hundred times and that sight never moved a bit while my ass was sitting on the couch, but I still found it hard to keep my groups small on the range. Since joining the club and starting to buy in bulk I've doubled down on gitting good. Changed my stance and my grip, and saw some improvement. But I hit upon something the last year that has made vast improvements on my shot groups… Dry firing on the range. It had become clear to me that I was doing a lot of flinching/anticipation on the firing line the first 50 rounds of the day and it was frustrating as hell. One day in particular I was thinking about my dumb ass sitting at home not flinching at all when I dry fired and it hit me—the gun wasn't going to go boom at home, but it would go boom at the range.

Now I'm familiar with revolver based flinch drills—three spent casings and three live rounds placed in a one-two-skip one-three arrangement in the cylinder, which works great. But you can't really replicate with a semi unless you have multiple mags and snap caps, which I typically don't. But you can still do dry fire drills. So I started doing dry fire drills on the range. I'd go up just like I was going to start firing and damn it if I didn't flinch. I'd repeat the drill until I dropped that hammer like I was on my sofa. Only after this would I actually live fire.

Been doing this for over six months and I can reliably put four out of five rounds on an 8" target at 25 yards with my Jericho 941 (surplus Israeli police from Classic Firearms—an awesome gun for a good price, and pretty damn cool if you get an IMI), nine out of ten if I slow my ass down.

I'd definitely recommend dry firing on the range right before firing a string of live rounds to all folks who have flinching issues.
And along the same lines, our pal Long Running Fool sent in this excellent suggestion:
I was reading the thread and the range reports and it occurred to me that I might do something a little different from other shooters. I almost always include a warm-up on a training session. With pistol, it's a 24-shot set. 6-shots Dominant, two-hand; 6-shots Weak, two-hand; 6-shot Dominant hand only; and, 6-shot Weak hand only. It's a slow-fire drill focusing on trigger press and front sight alignment. Generally, I do this at seven yards and shoot about a 2-3" group. The other thing I do is record all my practice sessions in a shot diary - the drills and round counts. So, Saturday, I warmed up, then did 6 sets of two shots from low ready, single hand, both sides. Next drill was shifting aim L->R for 3 sets (two hand, each side, dom/weak), reversed it R ->L. Next, standard two shot torso, one to head, dominant hand only. Followed that with 4 reps Bill Drill. All these were at seven yards. Then did 2x6 sets, both dom/weak at fifteen yards and called it a day.

I can go back through the diary and track which drills I did, when. If I did particularly crappy, I make a note about it so I can figure out what I was goofing up.
I hope you all go back and read those again. These are both outstanding suggestions, and I strongly recommend you incorporate them into your own routine at the range.
How about you all? Do you warm up before shooting, or do you just start blazing away? Do you take notes on each range session and review them? In competition, I shoot on ranges all over the damn place and take notes every single day on conditions, scores, and anything else I think might be good to remember, and I review them whenever I'm back on the same range. Train with a purpose!
******
Mystery Gun
A Lurker sends in the following hoping someone can help identify a family heirloom:
I have plenty of time for projects, so cleaning Guns popped up on the list. My Uncle gave me a rifle awhile ago which he used when hunting antelope out west. It has 243w on the barrel, and Z-32547 on the receiver. That's it - when I took the stock off it had Spain stamp on the back near where the bolt comes out. Can't find anything online.
And here are the pics: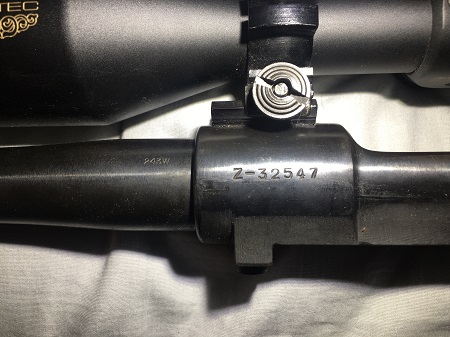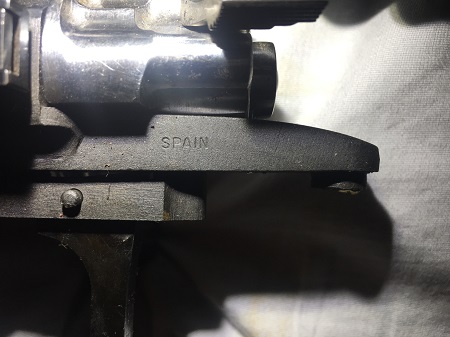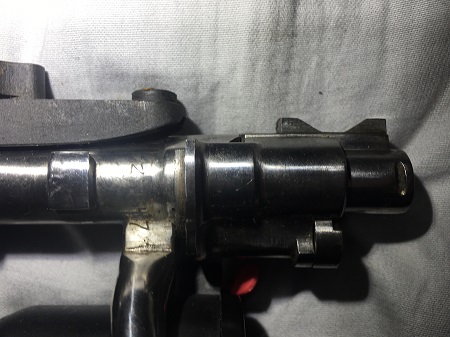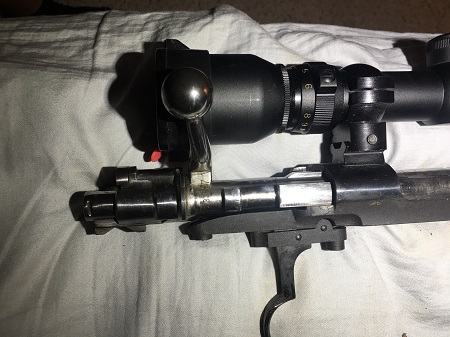 Anyone have an idea? The 243W is the caliber, and the Z-number is the S/N, but how about the make? Anyone? Bueller? Bueller?
******
Virginia
Still relatively quiet. Here's a recent alert from the Virginia Citizen's Defense League (VCDL) urging Virginian's to contact their representatives regarding legislation and recently announced emergency measures.
******
NoVaMoMe 2020!!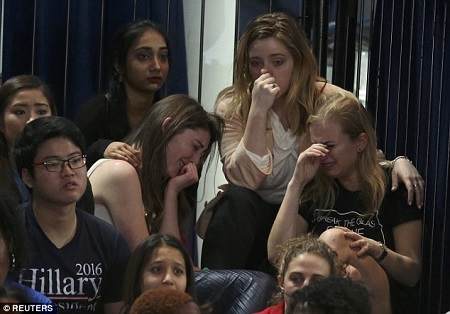 Sad, sad people who missed the registration window
Did you hesitate to sign up for the NoVaMoMe 2020? Did you ignore the frequent reminders to register? Did you think there would always be time to sign up later? Welp, if that's the case then I have some bad news... we've reached capacity and registration is now closed. For those who may still be interested we are starting a wait list in case there are any cancellations (HA!). To list your name, email us at NoVaMoMe2020 at gee mail dot com, beg for bluebell's forgiveness, and we'll put you on the list.
******
Link-O-Rama
I'm really very seriously not kidding around anymore. Buy Ammo
AmmoSeek - online ammo search tool
GunBot - online ammo search tool
SG Ammo
Palmetto State Armory
Georgia Arms
AmmoMan
Target Sports USA
***Mail Bag***
On the topic of Open vs Concealed carry, JT sends us this picture (well, two pictures) worth a thousand words!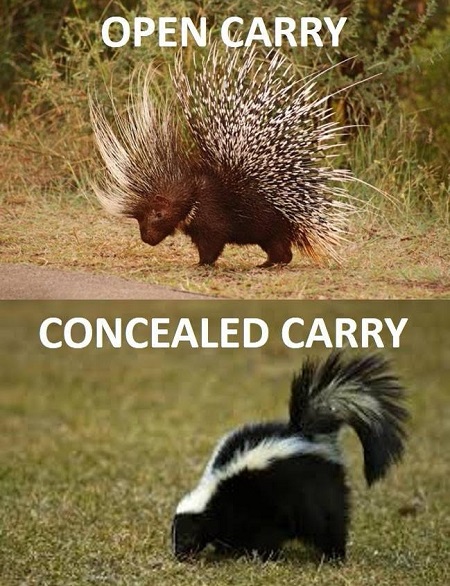 ******
Please note the new and improved gmail account morongunthread at gmail dot com. An informal Gun Thread archive can be found HERE. If you have a question you would like to ask Gun Thread Staff offline, just send us a note and we'll do our best to answer. If you care to share the story of your favorite firearm, send a picture with your nic and tell us what you sadly lost in the tragic canoe accident. If you would like to remain completely anonymous, just say so. Lurkers are always welcome!
That's it for this week - have you been to the range?


posted by Open Blogger at
07:00 PM
|
Access Comments