« Gun Thread: Biohazard Edition [Weasel]
|
Main
|
The Morning Report - 3/30/20 »
March 29, 2020
Sunday Overnight Open Thread (3/29/20)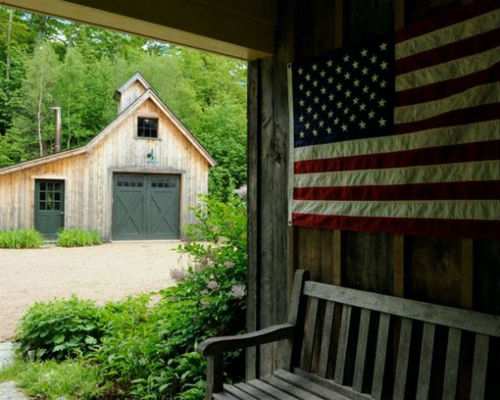 ***
The Quotes of The Day
Quote I

"I would say she should rot in hell, but I think she's already there."Greg Gutfeld

Quote II

For us, it doesn't matter if it's a hurricane, or if it's the coronavirus." "We are always here, we are always guarding." Capt. Harold Earls

Quote III

The emergency relief bill buys us some more time, but at enormous cost. We are borrowing $2 trillion from our children and grandchildren so the government can effectively replace the lost revenue and paychecks of millions of businesses and workers in the United States. We can't do that forever. And replacing lost income does not replace the dignity of work Marc Thiessen

Quote IV

"Fortunately, we … don't have many disease cases that are related to rodents. But the potential is there."

"Unfortunately, with these businesses being shut down, these rats are hungry,"Claudia Riegel, executive director of the New Orleans Mosquito, Termite and Rodent Control Board
***
It's not Yoko. But you have been warned.
***
Part of growing up is leaving your home, cleaving to your spousal unit and taking care of your child. On your own and not sucking off the USA treasury teat.

Meghan Markle and Prince Harry face having to ask President Trump for 'special help' if they want Secret Service protection for their new life in LA, as Canadians bid the couple and their security costs farewell.

Trump will have the final say over whether the couple can have diplomatic protection in the US, because Harry will no longer be classed as an 'international protected person' when he completes the final phase of Megxit next week, according to a royal source.

The Duke and Duchess of Sussex and ten-month-old baby Archie made a last minute dash across the border from Canada to the US this week to start their new life in LA.

Questions are now being asked about who will foot the bill for their new Hollywood lifestyles.
***

If true. The Kennedy Center, let it burn. Let it burn to the f*cking ground.

According to a new report from FreeBeacon nearly 100 musicians working for the Kennedy Center were notified April 3rd would be their last paycheck despite the center receiving a $25 million dollar taxpayer bailout.

FreeBeacon reports the John F. Kennedy Center for the Performing Arts informed members of the National Symphony Orchestra that they would no longer be paid just hours after President Trump signed a $25 million taxpayer bailout for the cultural center, according to an email obtained by the Washington Free Beacon.

Nearly 100 musicians will no longer receive paychecks after April 3, according to an email from the orchestra's Covid-19 Advisory Committee.

"The Covid-19 Advisory Committee was broadsided today during our conversation with [Kennedy Center President] Deborah Rutter," the email says. "Ms. Rutter abruptly informed us today that the last paycheck for all musicians and librarians will be April 3 and that we will not be paid again until the Center reopens."
***

The ONT is attempting to make chicken salad out of chicken shit. This may or may not work.
***

From our Moron friend Bitter Clinger, ".....I have come up with a plan to re-open America's bars and saloons."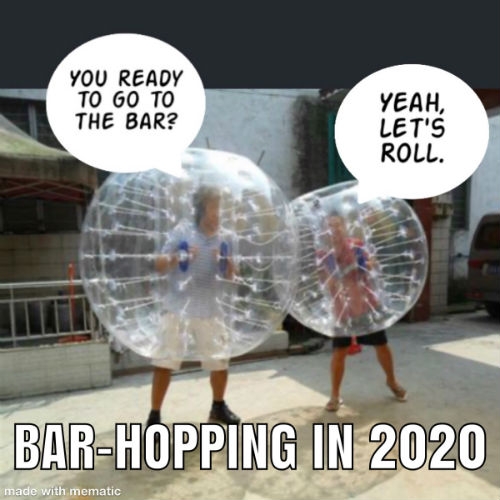 ***

I'm not so sure I want a face mask from China. Or is that just me? H/T Shibumi

Fashion labels Yves Saint Laurent and Balenciaga are to use their workshops to make surgical masks instead of luxury clothes.

Their parent company The Kering Group has also promised to buy three million masks for the French health service.

In a statement, the group said it would import them from China to "contribute to the fight against Covid-19".

It has also pledged to make a donation to The Institut Pasteur biomedical research institute.

On Monday, French health authorities reported 186 new deaths from coronavirus, taking the nation's total to 860, as Prime Minister Édouard Philippe announced further lockdown measures.
***
We have raised a generation of mentally and emotionally challenged children people. TDS on full display.

My houseplant garden is a tiny national park Donald Trump can never destroy

I may not be able to save the world from Donald Trump, but I can save my plants from root rot and spider mites
***
If government would only get out of the way. When life hands you lemons add booze.

YOU CAN ACTUALLY FEEL GOOD ABOUT ORDERING GALLONS OF TAKEOUT BOOZE FROM YOUR LOCAL RESTAURANT

Although businesses are scrambling to make sense of the new permits, this may be the only lifeline that keeps them open

Like an increasing number of establishments, many restaurants, no longer allowed to offer on-site dining because of the spreading coronavirus, have pivoted entirely to curbside takeout and delivery in a desperate attempt to keep cash coming in. Nevertheless, the National Restaurant Association estimates that, in addition to the three percent of restaurants already out of business, 11 percent of restaurants in the U.S. are expected to close permanently in the next month due to the severe economic shock that came along with the pandemic.
***
Abortion essential. Guns not so much.

When everyone began panic-buying toilet paper in anticipation of impending coronavirus lockdowns a few weeks ago, a certain set of individuals decided to allot a sum of their quarantine preparation cash to stocking up on firearms and ammunition instead.

While pre-quarantine gun-buyers cited various reasons for their purchases, from a need for protection in the event of a total breakdown of the social order to defense against anti-Asian threats, those that did so out of a fear that gun stores would get shut down amid the pandemic can count those purchases justified.

As nonessential businesses have been ordered to close throughout the country in an attempt to curb the spread of coronavirus, so too, naturally, have gun shops. However, Second Amendment activists have argued that such retailers should be considered essential, and have filed lawsuits accordingly, Vox reported.
***
Earlier we spoke about wussification. The race to develop coronavirus treatments pushes the ethics of clinical trials

The path to approving a clinical drug is a long, extremely expensive one. Trials typically begin with tests on animals, which take months or years. Then it takes several more years to prove a drug's safety, transition to human testing, and finally to test efficacy in large groups.

But that timeline goes out the window in a pandemic.

There are no clinically approved drugs to treat the novel coronavirus that causes Covid-19; before December, there was no known virus to test a drug on, let alone spend years investigating. So doctors have two options: Turn to experimental treatments, or don't treat patients at all. Both present gnarly ethical conundrums.
Really?
***
The ONT Musical Interlude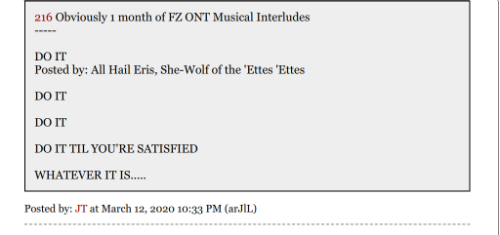 Happy Birthday Mrs. Mis. Hum. ................
&&&
&&&
***
Orangeman Bad. Orange Mullahs Genius Award Winners.

Nearly 300 people in Iran have been killed after drinking a toxic chemical in the mistaken belief that it would save them from the coronavirus, according to local reports from the country. The Associated Press reports that thousands of Iranians have been chugging toxic methanol—an industrial alcohol—on the completely false basis that it protects people against the virus. News of the fake cure has reportedly spread like wildfire across social media in Iran, and people are deeply suspicious of official government advice not to drink methanol because it downplayed the virus crisis for days before it overwhelmed the country. Iranian media report nearly 300 people have been killed and more than 1,000 sickened by drinking methanol, and AP reported one case of a 5-year-old boy who was blinded after his parents gave him the poison. As of now, there is no known cure for COVID-19.
***

America is still the greatest f*cking country on earth. Tonight's Feel Good Story of The Day.

Pizza Shop Gets $2,000 From Anonymous Customer, Owner Uses It To Pay Staff Bills


A woman in Prescott, Arizona, dropped off an envelope filled with cash to a local pizza shop owner, who is now paying it forward to staff as local restaurants get hit by the Coronavirus pandemic.
***

Weekly commenter stats for week of 3-29-3020

This list has been sanitized for your protection. :-)
Top 10 commenters:
1 [791 comments] 'Skip' [111.03 posts/day]
2 [696 comments] 'Sponge'
3 [619 comments] 'runner'
4 [561 comments] 'TheJamesMadison, back to random thoughts'
5 [528 comments] 'Insomniac - Ex Cineribus Resurgo'
6 [490 comments] 'Commissar Hrothgar'
7 [460 comments] 'garrett'
8 [446 comments] 'Tami'
9 [446 comments] 'artisanal 'ette'
10 [444 comments] 'Braenyard'
Top 10 sockpuppeteers:
1 [78 names] 'Duncanthrax' [10.95 unique names/day]
2 [62 names] 'Miklos, now how about the golf course in the desert'
3 [45 names] 'Axeman'
4 [44 names] 'A wet fork lift tire'
5 [41 names] 'freaked'
6 [34 names] 'Sponge'
7 [34 names] 'Cicero Kaboom! Kid'
8 [32 names] 'Cicero (@cicero)'
9 [26 names] 'Commissar Hrothgar'
10 [24 names] 'Ha'
***

Tonight's ONT has been brought to you by Disappointment.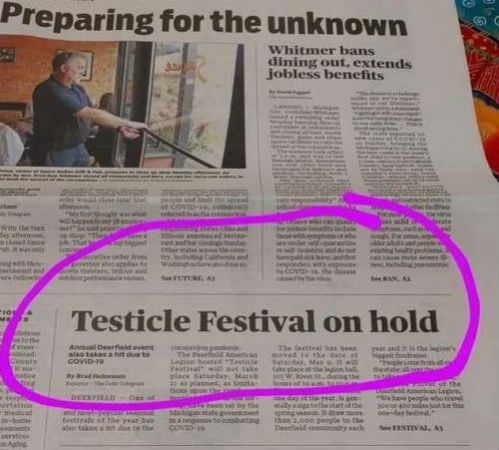 Notice: Posted with permission by the Ace Media Empire, AceCorp, LLC and the National Association for the Advancement of Cobs.


posted by Misanthropic Humanitarian at
09:45 PM
|
Access Comments