« Saturday Afternoon Chess thread 03-21-2020
|
Main
|
Saturday Overnight Open Thread (3/21/20) »
March 21, 2020
The Occasional Fishing Thread, Mornings on Horseback Edition [Bandersnatch]
Welcome Piscators and Piscatrixes, Nimrods and Nimrettes, and Rough Riders of all genders to the current installment of the occasional fishing and hunting and other wholesome outdoorsness thread, Horsing Around Edition.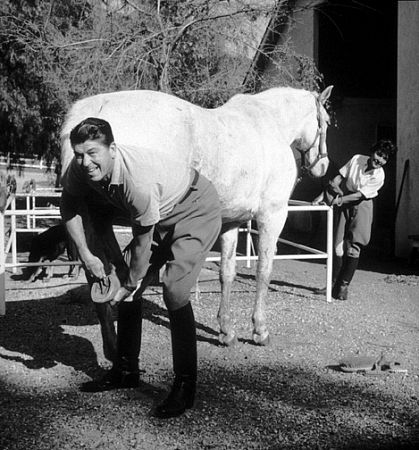 What with Spring coming and me not having fished or camped yet I thought I would devote this episode to something I know nothing about, horseback riding. But it fits all the criteria, it happens mostly outdoors, and it's rugged and healthy, and you might have stories about it. This is really about you, you know, if this thread fails it's your fault.
So, obviously the first thing to do is reach out to our own illustrious Ben Had, the horse trainer, and beg for content.
A customer comes to me. and says I want you to find me a green bay packer. Ok, in horse vernacular that means a Bay horse that will pack ( tolerate) a green ( inexperienced) rider. Mission accomplished.

When the horse knows best: My job as a trainer is teach a horse a job he is suited for. Trainers ride in all weather, regardless of conditions. I had a young stallion that was getting ready for his first futurity and I took him out to the riding area and started loping him around. Well, the wind was blowing about 45 mph that day and he was fine with a tail wind but after about the third trip into the head wind he stopped dead in his tracks, turned his butt to the wind. looked over his shoulder and said Enough! We went back to the barn.
I have ridden some, but not much. I am differentiating between riding fast where you can hurt yourself and sitting on a horse that walks around. The first time I rode was as a student in Germany, wild about a girl who took me riding at her stable. This was indoors, on a kind of loam surface, and even though I'd never ridden I attempted a jump to impress the girl. That was the first time I ever fell off a horse. I got back on.
And also, this isn't her but I developed a fondness for the riding breeches look.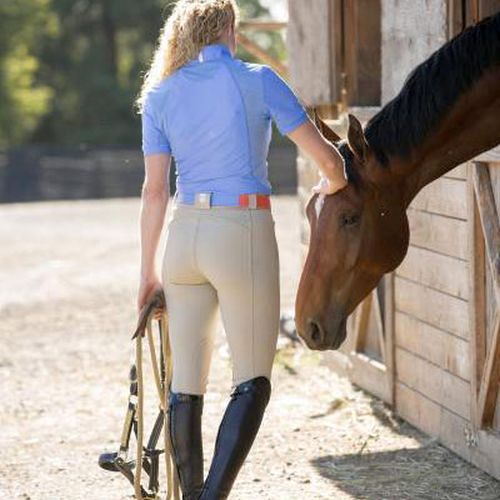 Then in college there was an adult in the creative writing class who owned a stable and took us all riding. I took the frisky horse and got to galloping and the saddle started to slip. Not a good look but I managed to whoa him up just as I was going over the side. I have also ever ridden and stayed on the horse too. Ever.
Now sitting on a horse while it walks around can also be entertaining. This is the start of a battlefield tour at Gettysburg.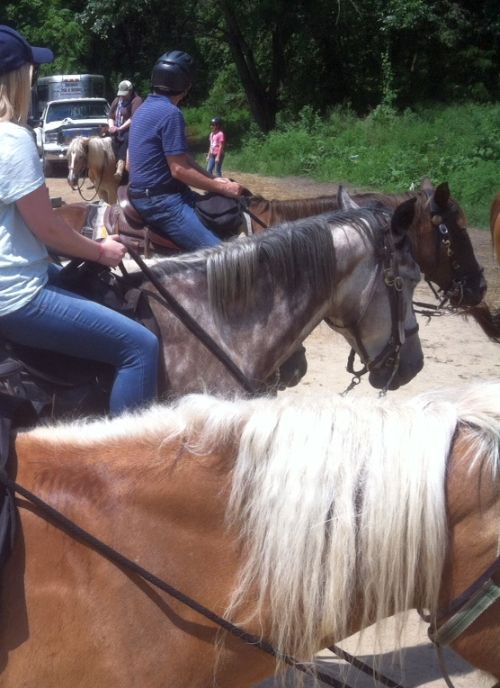 The tour guide has a mike and you all get headphones so he doesn't have to shout and you approach Cemetery Ridge from the south, as Picket did, and the guide describes the wool uniforms in July and how much dung that many horses produced and all sorts of interesting things. Also, if you're lucky, you can see alexthechick getting bit by a horse.
Another sit on a horse trip that was fun was this one, fifteen years ago, the last trip we took as a family.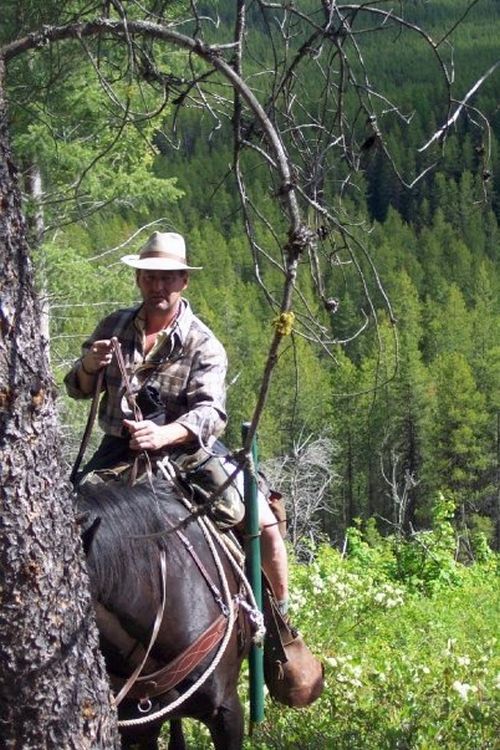 It's in Montana, the deal is that you ride trails into a campsite and see some Montana from horseback, which is nice. There are also dirt roads to the campsite where they drive in the steaks and things. It's not quite glamping but neither is it roughing it. Well as we were heading out I noticed that the cowboy had put a small spinning rod in his scabbard, so I tied a fly rod to the side of the horse.
It turned out that there was a puddle full of brook trout that someone had planted there at the place we stopped for lunch. It wasn't much of a puddle and the fish had nowhere to run and also they almost never got fished for so they weren't spooky. This let No. 1 Son, who was an ungainly caster, splash the heck out of the puddle and still manage to catch a fish. That was fun.
Pretty much everything about horses is cool, even if you don't ride. Like the way they rumble across the screen in Kurosawa movies.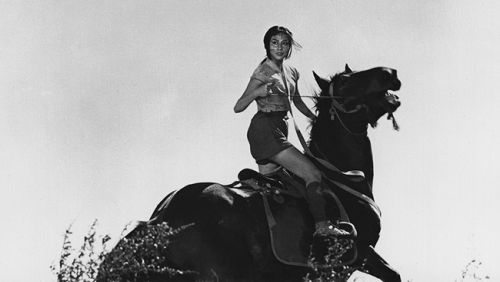 Or are useful in tax protests.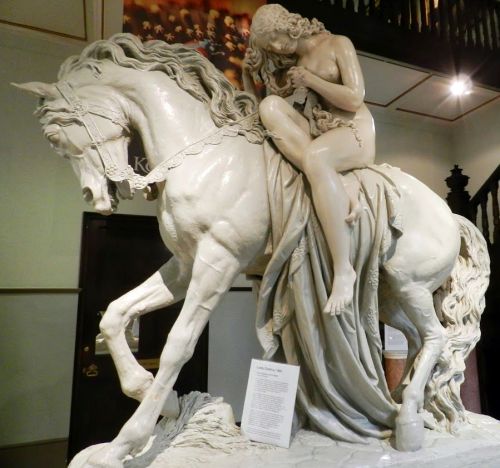 Or to project masculine authority. Have you ever seen Obama on horseback?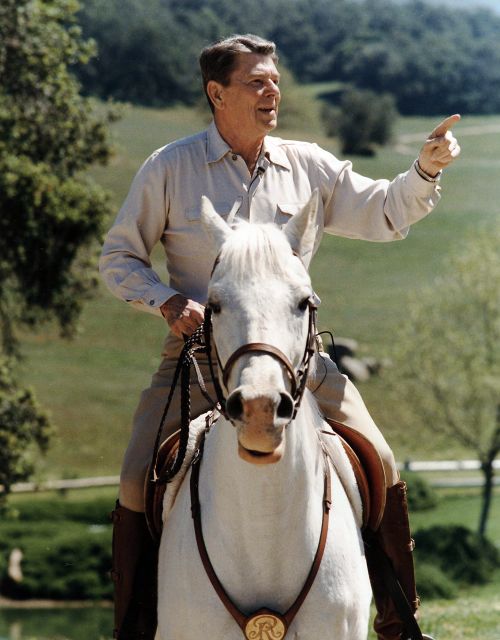 No, no you have not.
So, do you ride? Have you ridden? Do you have stories?
And with that we move on to the raison d'etre of this here HQ, the comments section. Brickbats, praise, and fish brag pics are welcome at aoshqfish at sign gmail thing

posted by Open Blogger at
07:30 PM
|
Access Comments