« The Occasional Fishing Thread, Mornings on Horseback Edition [Bandersnatch]
|
Main
|
EMT 3/22/20 »
March 21, 2020
Saturday Overnight Open Thread (3/21/20)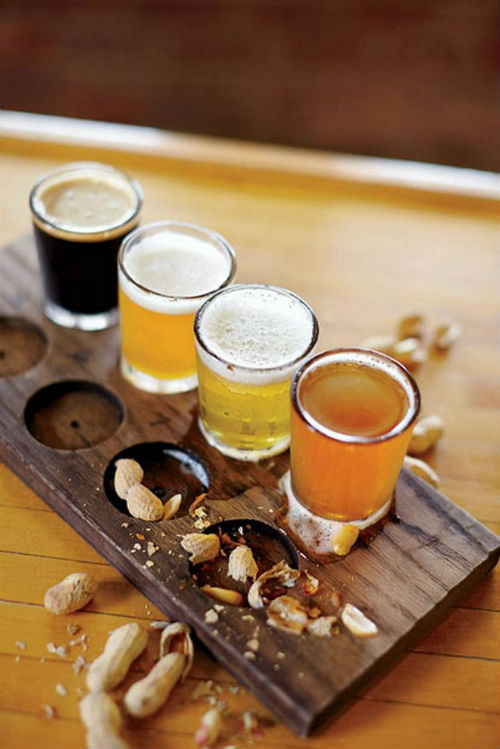 ***
The Saturday Night Joke
Suddenly, a cow runs out onto the road, and a limo driving late at night, hits it head on, and the car comes to a stop.
The woman in the back seat, in her usual abrasive manner, says to the Chauffeur, "You get out and check on that poor cow. You were driving."
So the chauffeur gets out, checks, and reports that the animal is dead, but it appeared to be very old. Well, says the woman, "You were driving, so you go and tell the farmer in that lighted farmhouse over there."
Two hours later the chauffeur returns totally inebriated, a full belly, his hair ruffled, and a big grin on his face.
"My God, what happened to you?" asks the nasty woman.
The chauffeur replies, "When I got there, the farmer opened his best bottle of single malt scotch, the wife gave me a meal fit for a king, and the daughter made love to me."
"What on earth did you say?" asks the woman.
Well, I just knocked on the door, and when it opened, I said to them, "I'm Nancy Pelosi's chauffeur, and I've just killed the old cow."
Don't you just love a story with a happy ending? H/T Legally Sufficient
***

Over the years of hosting the Saturday ONT I have attempted to keep the material light. I've attempted to avoid current events and politics as much as I could. This Kung Flu situation has really messed that up.
I'm attempting to keep the Corvid-19 stories to a minimum. However, I just couldn't refrain from this meme.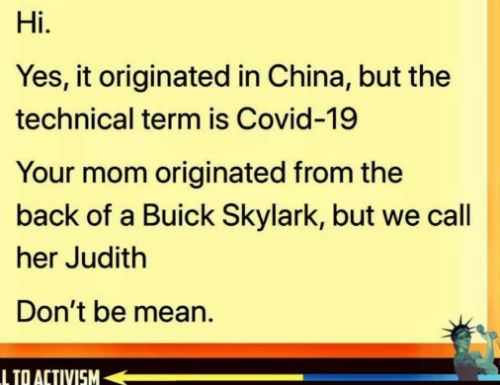 (H/T Joe Biden)
***

Missing live sports? This may help you with your withdrawals.

Many people now stuck at home are no doubt lamenting the lack of live sports to watch. This weekend was supposed to be a big one for the motorsports world, with not one but two endurance races at that bumpy WWII airbase in Sebring, Florida, followed by F1 in Bahrain and NASCAR in Miami. Coronavirus canceled all that, but it turns out there's an audience of hungry eyeballs ready to watch racing even if it is of the esports variety.

Across the sport, people are stepping up to put on shows so there's something to take our minds off the outside world for a bit. Much of it will be shown on YouTube and Twitch, but even broadcast TV is getting in on the act as major stars from the world of physical racing series do something a little less dangerous but perhaps no less entertaining than their 200mph day jobs. Here's what's coming up.
***

Dedicated to Pete Seria and Charlie Brown's Dildo............
***

Has there been a run on ass wipe toilet paper in your area? No need for it. When you have this smart bidet system.
***
We've all had bad days at work, amirite? I don't think your day was ever quite this bad.

Mechanic 'Accidentally' Fires Vulcan Cannon & Obliterates F-16 Sitting on the Runway

The F-16, hit by the cannon fire, caught fire and exploded having recently been refuelled and made ready for a training sortie due to take place later that day. Another aircraft received minor damage.

If anyone ever needed a reminder of the lethal dangers of working with live munitions, then a recent incident at Florennes Air Base in Belgium is the ultimate wake-up call.

It is thought a maintenance worker accidentally activated the six-barrel 20mm Vulcan M61A-1 cannon hitting another plane parked on the runway.
***

Entrepreneurial bartering Or just a scummy landlord? You can be the judge.
***

What was that old Reader's Digest column, Humor is the best medicine or something like that?

Mum's 'home economics' coronavirus home-schooling plan has parents in stitches
Schools will shut on Monday but many parents will be trying to continue teaching their children at home - but this mum has a slightly creative plan for the next few weeks...
***
The ONT Musical Interlude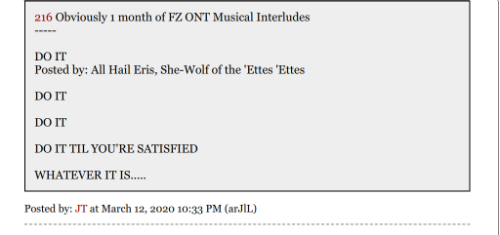 &&&
***

Coronavirus isn't always fatal. But acute lead poisoning usually is. Genius Award Winner.

ANN ARBOR, MI - A Thursday night argument between roommates over restrictions caused by coronavirus concerns escalated into fatal shooting, police said.

Officers responded to a shots fired call at 9:12 p.m., March 19 in the 1700 block of Weldon Boulevard in the Dicken neighborhood of Ann Arbor, Ann Arbor Police Chief Michael Cox said in an email.

The officers found two men, one of whom was unresponsive and had been shot multiple times, police said. Paramedics with Huron Valley Ambulance determined the man had died at the scene, police said.
***

Tonight's ONT has been brought to you by Positivity.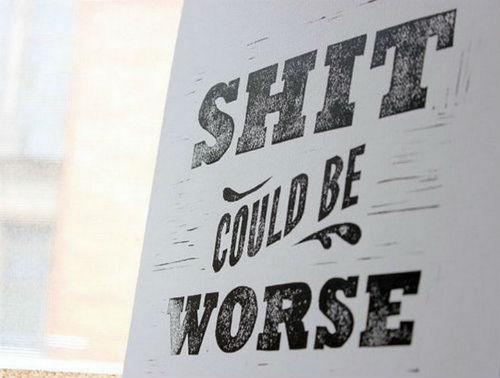 Notice: Posted with permission by the Ace Media Empire and AceCorp, LLC. The ONT, home of the best late night Social Distancing.

posted by Misanthropic Humanitarian at
10:00 PM
|
Access Comments