« Corporate/ChiCom Media In Full China Propaganda Mode Now
|
Main
|
The Morning Report - 3/20/20 »
March 19, 2020
Due To The Scarcity Of ONTs, Tonight's ONT Costs One Meellion Dollars
Wait.....aren't we all supposed to be dead? What a week, huh? How are all y'all doing on lockdown? Do you have enough supplies? Oh, and by the way, why are you buying ammo instead of toilet paper?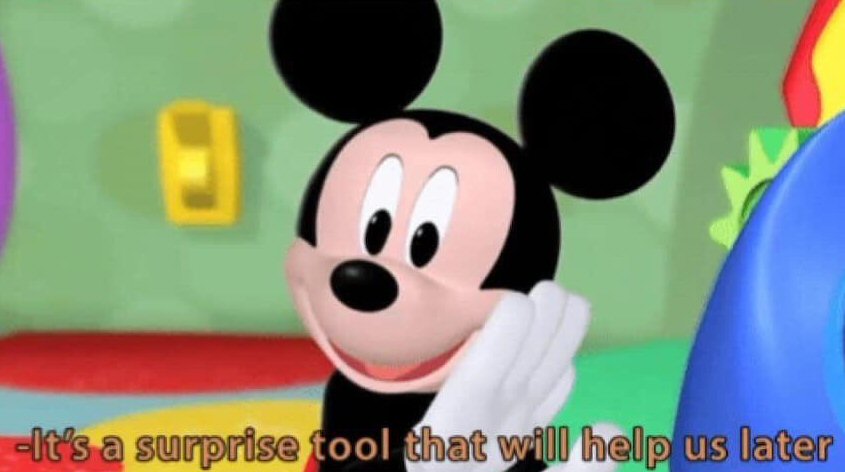 (Off topic: How many of y'all are creeped out by the fact that the Mickey Mouse clubhouse is made up of Mickey's body parts!!)

Well, before we get into it, here's a survival tip if you are running short of TP: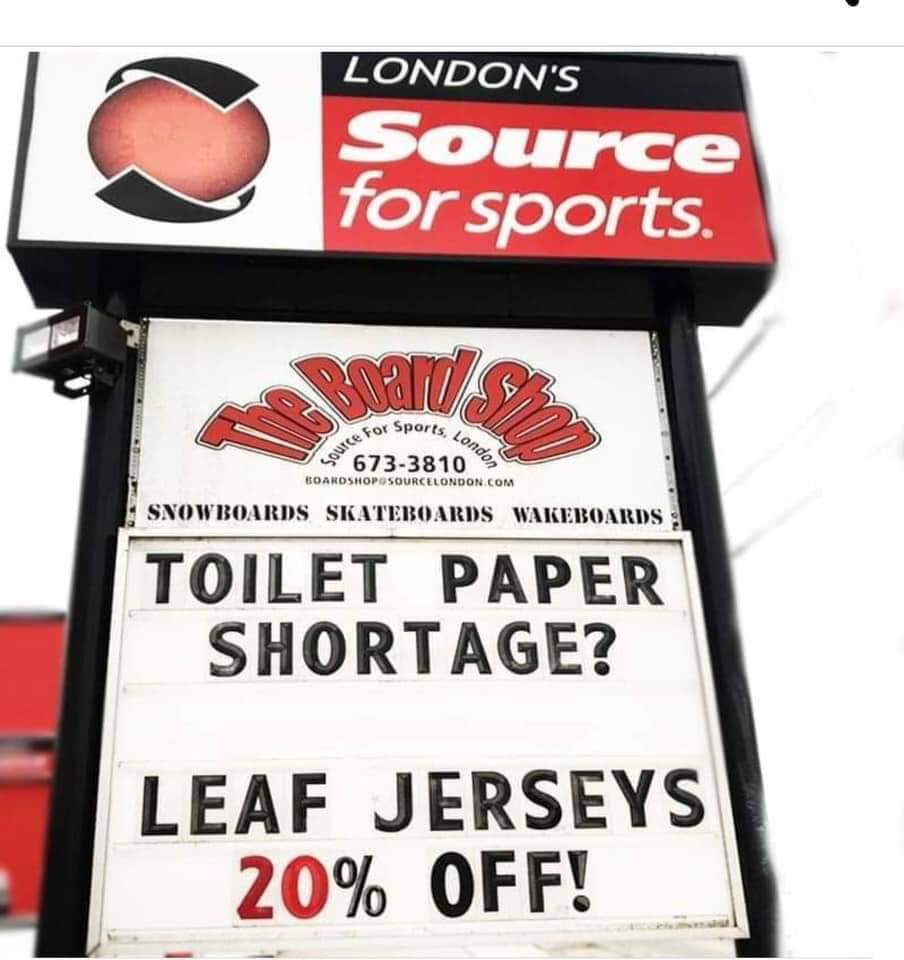 H/T Vendette. Out of appreciation for the contribution, I did NOT 'shop "Oiler" over "Leaf"
Virus
So I sat down to write the ONT and thought "Wow! I sure have a lot of links this week! This is going to be a breeze!". Then I started cataloging them and realized a shit-ton of them were about the Chinese CoronaVirus. Crap. Well, I guess I'll run through them first and then see what's left.
Wanna know what it's like in a Chinese wet market, and why they're so prevalent in Chinese society? This is the link for you! Time to ban wet markets

No matter how bad things get, you can't stop stupid. Man infected with coronavirus goes to bars 'to spread the virus'

Speaking of stupid, it seems that there are tons of young people who are determined not to obey some quarantine order because hey, spring break.
However, it seems that these young people might not be as invulnerable as they think they are. 20 Percent of COVID-19 Hospitalizations Are Age 20-44
Personally, I say fuck 'em. Let them have their spring break. I have the solution.
Now if only I could get Gov. DeSantis to return my calls......
What's really funny to this GenXer is all of the Millennials who are on social media posting outraged and indignant screeds crying "That's not us! Those guys are those damn Gen Z kids!" Sing it with me now, brothers and sisters! "IT'S THE CIRRRRRCLE OF LIFE...."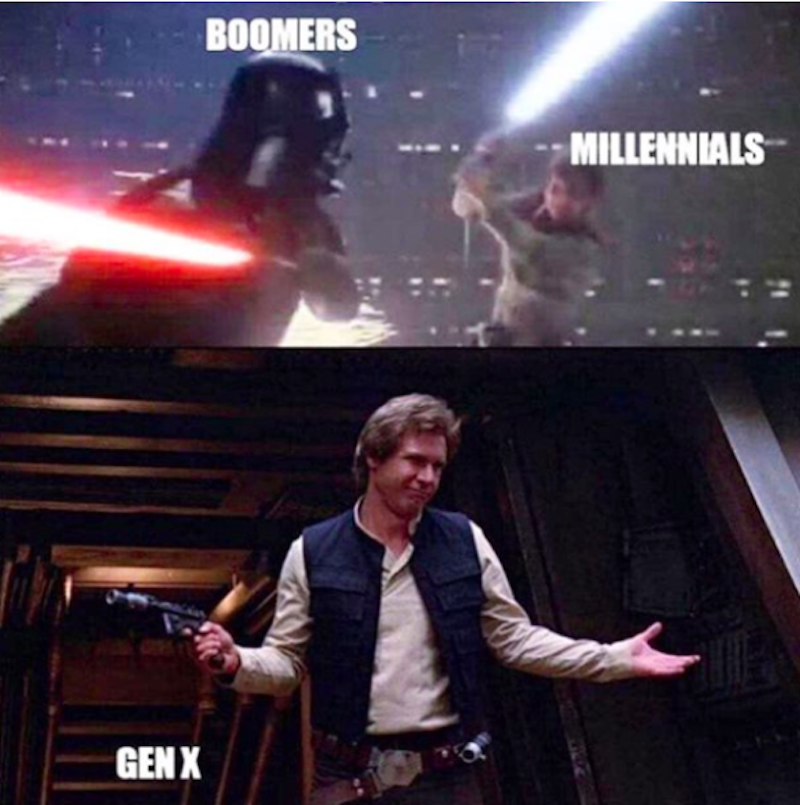 One last link, and then we'll move on. Anti-Gun People Now Want Guns, And They're Surprised They Can't Buy Them Online And Have Them Shipped To Their Homes
Heehee. Idiots. I saw someone reply to an urban libtard who was proposing "If the SHTF, we'll just go to rural areas and take their stuff!" "Dude, out here we argue about which gun goes best with which car".
Alright, enough of that for tonight.
Emmanuel Goldstein
This dude got quite a few people mad at him.
He Has 17,700 Bottles of Hand Sanitizer and Nowhere to Sell Them
He bought them to sell when the prices went up as demand increased, and they were selling at a brisk clip before Amazon, eBay and other online retailers cut him off because of "price gouging". An online rage mob formed (my dumbass millennial son told me he was "violating the Geneva Convention". Please, I know. I know. Don't ask * rubs temples with fists *). Eventually he was forced to donate them.
Look, I know this isn't a popular stance. It's hard to get people to understand, and even here, with Morons who are far more intelligent than the norm and used to enlightened discussion, I know I'm going to get flack, but "price gouging" isn't a bad thing. It's how the market ensures that we don't run out of vital supplies when demand skyrockets. The classic example is generators in Florida. A hurricane hits, laying waste and knocking out power. Generators are desperately needed to clean up, but the local stores quickly sell out. Dude in Tennessee buys a dozen for $400 each and drives them to Fl where he sells them for $1K a pop. People get the gennys they need. To protect against "gouging", Fl passes a law outlawing it. Next hurricane, the guy in Tennessee doesn't bother, and Floridians are forced to do without something they desperately need. "Gouging" is just the market sending a signal "We need more of X, stat!"

I get it, people are emotional, moreso in an emergency, and our society teaches us, at least subconsciously, that profit is bad. The alternative, however, is top-down government control, and that never leads to anything but shortages. This is one of those occasions where you have to force yourself to think logically and rationally against your instincts.
Why 'Price Gouging' Actually Helps During a Crisis

Trump Video
Great Thread From A Doc

ART!
This Disembodied Robotic Mouth Is Reciting Algorithmically Generated Prayers
I know every single one of you pervs is thinking how to Wolowitz that thing
Our Elders Are Very Wise

Tonight's ONT is brought to you by pure joy: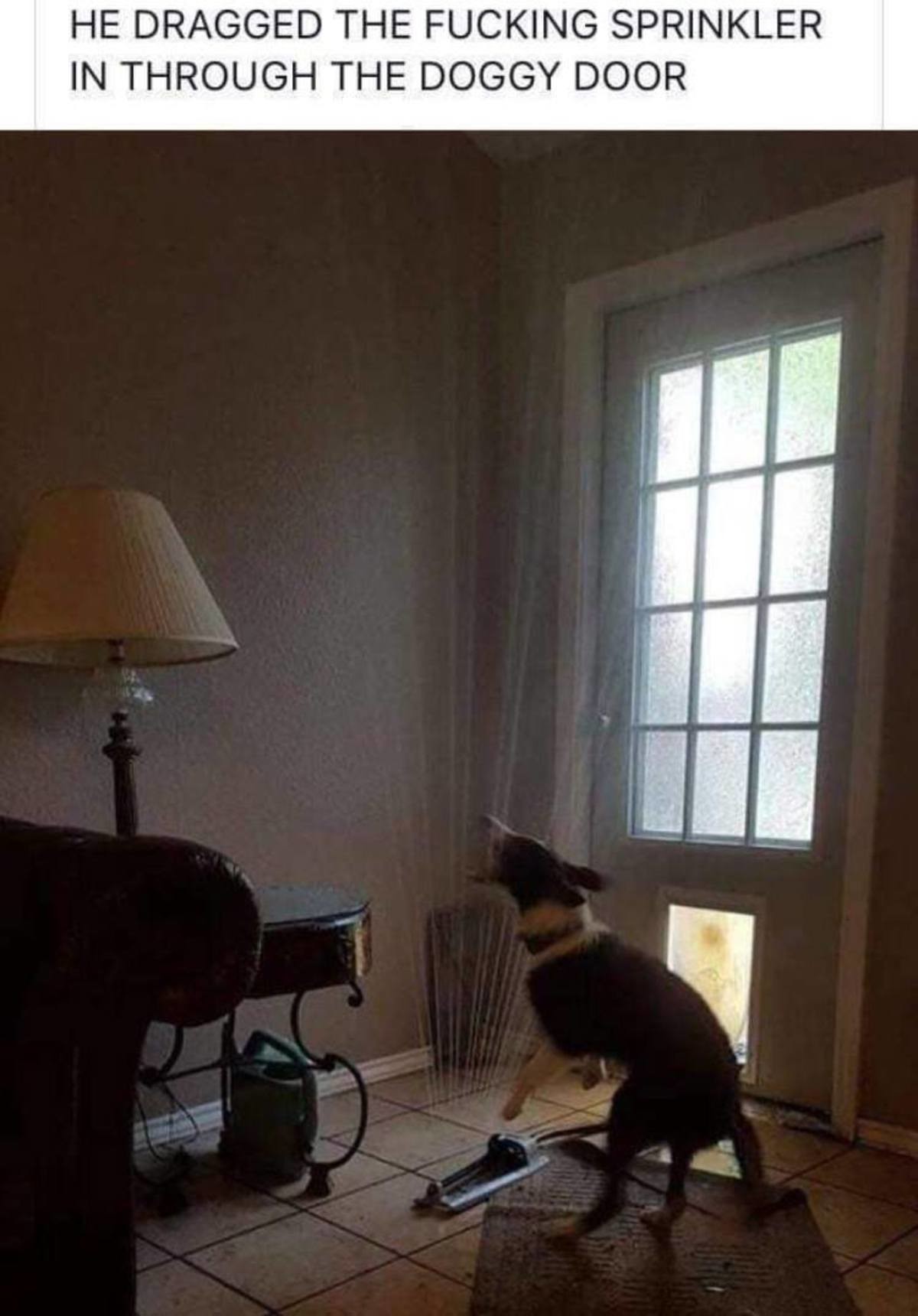 posted by WeirdDave at
09:52 PM
|
Access Comments