« #IllRideWithFlu
|
Main
|
The Morning Report - 3/19/20 »
March 18, 2020
Wednesday Overnight Open Thread (3/18/20)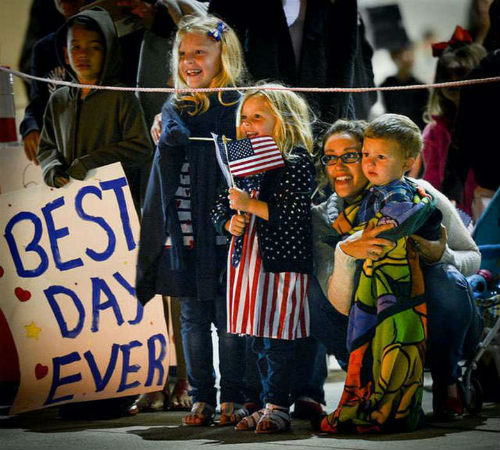 ***
The Quotes of The Day

Quote I

America will get through this. Because YOU are an American. YOU are brave, and strong, and kind.

You just need to be reminded of that from time to time. It's so easy to forget, when you're force-fed a diet of how rotten you are. From people who are rotten to the core.

They are evil. You are good. Never, EVER forget that. "Doc Farmer"

Quote II

"We're not in the business of coffee, we just serve coffee—we're definitely in the business of kindness,Francois Reihan

Quote III

Charter, like the rest of us, should do what is necessary to help reduce the spread of coronavirus. Social distancing has a real slowing effect on the virus—that means lives can be saved.

A hazard condition isn't acceptable for the infrastructure beyond the short-term. Why is it acceptable for our health? Nick Wheeler, a video operations engineer for Charter in Denver

Quote IV

"Love never dies a natural death. It dies because we don't know how to replenish its source. It dies of blindness and errors and betrayals. It dies of illness and wounds; it dies of weariness, of witherings, of tarnishings." Anais Nin

Quote V

"As an MIT PhD in Biological Engineering who studies & does research nearly every day on the Immune System, the #coronavirus fear mongering by the Deep State will go down in history as one of the biggest fraud to manipulate economies, suppress dissent, & push MANDATED Medicine!" Shiva Ayyadurai
***

Virtual reality dances. Now to find some of those virtual reality dollar bills.

These are unprecedented times and everyone is making due as best they can as we all try to live some semblance of normal lives. Though sports and social gatherings may be ruined for the foreseeable future, thankfully getting a face full of cans is still on the menu.

New York-based strip club Die Happy Tonight (a.k.a. DHT), which is known for its wholesome, girl-next-door type strippers, is offering FREE virtual reality dances from their performers to help everyone stave off cabin fever. (THAT LINK IS NSFW.)
***

What is known as Pajama Thursday? The Thursday I go to work in my pajamas. For nearly 20 years I have worked from home. Secrets to working from home.

Working from home can be a challenge for so many reasons, not the least of which is that it requires you to create your own structures and routines. It's a cliché to say "put on pants" when giving advice to people who are just starting a work from home life, but it's a cliche for a reason: Putting on pants is kind of easy not to do when you work from home. It's also not great! (I am, for the record, wearing pants as I type this.)

I've worked from home for many years now, and I love it. And because I've done it for so long, I've given a lot of advice to friends and colleagues over the years about the ways I stay disciplined. I have not, however, ever shared these tips publicly and so today I shall do so! These are the three habits that I most often cite as being key to making working from home, um, work for me.

What do I credit for successfully working from home? Loyalty to your employer, first and foremost.
***

The Deep State, out for good or for total control of you? You be the judge.

A new bill sponsored by Lindsey Graham, Richard Blumenthal, Josh Hawley and Dianne Feinstein called the EARN IT Act of 2020 will force encrypted communication providers, like Telegram and Protonmail, to give American intelligence services the ability to wiretap private chats or face steep legal penalties. The law's supporters are using the cover of coronavirus panic to quietly advance it without much of a debate.

According to the bill's text, it is intended to fight sex trafficking and child pornography online by criminally implicating tech companies that do not create a back channel for federal law enforcement to access on a whim. The nuts and bolts on how this will work has been kept opaque. A committee composed of members of the Department of Justice and the Department of Homeland Security will set the terms only after it passes.
***
The Show Must Go On or something like that.

Since it's not safe to pack a large number of people into an arena or auditorium right now, many entertainment productions have canceled, or have continued in a weird manner without the usual studio audience. If you've watched the late night shows or the town hall meetings, you are probably impressed by how much the energy from the audience added to the usual show. Now imagine that in pro wrestling. While other sporting events were canceled, the WWE went ahead with Monday Night Raw in an empty arena. But they had fun with it. Paul "Triple H" Levesque joined the commentary team with plenty of jokes about the situation.
***

What's the difference between the late Adolf Hitler and New Orleans Mayor LaToya Cantrell (D)?

Now, the current mayor of New Orleans has gifted herself with the power to suspend the Second Amendment in a slightly different way.

New Orleans Mayor LaToya Cantrell (D) signed a coronavirus emergency order last week allowing her to ban the sale and transportation of firearms.

She signed a follow-up proclamation on March 16, 2020, further emphasizing her emergency powers to "suspend or limit the sale, dispensing, or transportation, of alcoholic beverages."

The declaration declaring the mayor's power to restrict gun sales and transportation says she is "empowered, if necessary, to suspend or limit the sale of alcoholic beverages, firearms, explosives, and combustibles."
In other words, if she can't confiscate firearms in the current emergency, she can damn well try and make it so no one can buy a firearm.

A penis.
***
Reason #1,789 why I hate people and hate flying. Not necessarily in that order either.

Irate passenger smacks female attendant across the face after allegedly spitting on her in insane video

A wild video captured an extremely angry passenger reportedly aboard a Brussels Airlines flight who attacked a flight attendant after a heated argument.

The irate man was seen yelling at a male flight attendant who tried to get him to calm down before a supervisor came to the scene, only to be spit on and screamed at before the passenger was seen striking her in the face
***

Once you have seen every show on NetFlix, you can read the Bible.

BURLINGAME, CA—Local Christian Tim Kabara has grown extremely bored during this whole Coronavirus quarantine thing. He has already watched every show on Netflix, done 6,000 push-ups, and read every book on his shelf—every book except for his dusty old Bible.


Kabara grew up in a conservative Christian family and goes to church every Sunday, so it only makes sense that this is the only book on his shelf that hasn't been read. He is actually quite surprised that it's still up there.

"Okay, fine," Kabara said to himself—and to his grandpa, who is in Catholic heaven. "Let's open this bad boy up, see what's in here." Amazed, Kabara read the Good Book for nearly six hours straight.
***
The ONT Musical Interlude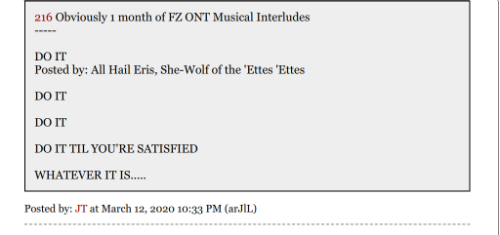 And melodic for cfomom
***

Well so much for "Social Distancing" and things you can never unsee.Genius Award Winners.

Despite warnings about "social distancing," a couple decided to have sex in public outside a Florida hospital, according to cops who busted the duo on a pair of criminal charges.

As detailed in arrest affidavits, Ann Marie Tucker, 45, and Albert Singletary, 37, were "found to be exposing sexual organs in plain view of the public" across from St. Anthony's Hospital in St. Petersburg.

The pair were flattening the curve one evening "in close proximity to a no trespassing sign," police report. Singletary's "penis, testicles, and buttocks were displayed within view" of nearby citizens, while Tucker's vagina was also on view earlier this month.
***

Americans. Tonight's Feel Good Stories of The Day.

The Amazing Things People Are Doing To Help Others During The COVID-19 Outbreak


Here's just some of the wonderful things people are doing for one another during this Coronavirus outbreak
***

Tonight's ONT has been brought to you by Ride Sharing.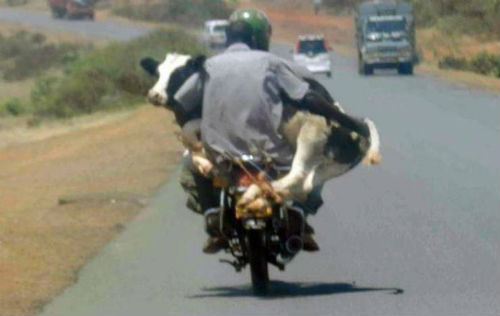 Notice: Posted with permission by the Ace Media Empire and AceCorp, LLC. Of course there is no more credit from the liquor store. Don't even ask, Silly.

posted by Misanthropic Humanitarian at
10:10 PM
|
Access Comments