« Quarantine Cafe
|
Main
|
The Morning Report - 3/18/20 »
March 17, 2020
Tuesday Overnight Open Thread (3/17/20) St. Patrick's Day Edition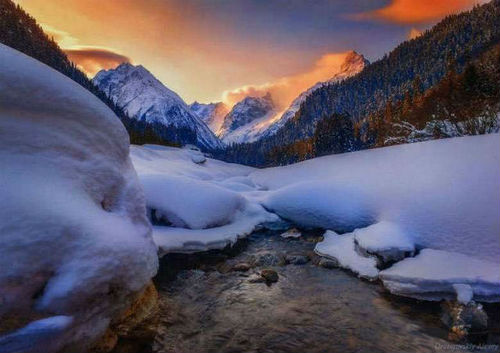 ***
The Quotes of The Day

Quote I

Without trying to write a law review article, I believe that the Court majority, under your leadership, has become little more than a result-oriented extension of the right wing of the Republican Party, as vetted by the Federalist Society. James Dannenberg. He's a retired Hawaii judge
No shit?

Quote II

The great secret of power is never to will to do more than you can accomplish. Henrik Ibsen

Quote III

"Yes, I'm nervous about getting the virus, and I don't want to give it to other people," "But it can't stop us from going out and drinking and having a good time."Nicole Zanetti
***

Not sure who is hardest hit, bluebell or Jameis Winston. Tom Brady leaving New England Patriots for Tampa Bay Buccaneers?

Most shocking sports story of our lives?

The future of the most famous free agent in NFL history appears to be nearing its climax as six-time Super Bowl champion Tom Brady officially told the New England Patriots on Tuesday morning that he will not be returning for his 21st season in Foxboro.

Colin Cowherd says he has a source close with Brady who told Colin that Brady has made a decision and will be signing with the Tampa Bay Bucs tomorrow (Wednesday, March 18th) when free agency officially begins at 4pm ET.

Although Tampa Bay has one of the better rosters in the league on paper when you consider their elite wide receiving corps, coupled with a budding front-seven that could be one of the best in football, their secondary has been absolute mess the past few seasons, and their offensive line yielded the most sacks in the league last year.

Where are your Buccaneers? Under my bucking hat.
***

The following is a Zero Hedge link. FWIW.
Nothing to see here, move along. Sleepy Joe won today's Illinois primary yesterday.

An Illinois news station accidentally aired election day results on Monday showing former Vice President Joe Biden winning Tuesday's primary election.

Station WCIA aired the results during a Monday showing of The Price Is Right, indicating Biden defeating Sen. Bernie Sanders (I-VT) by over 93,000 votes
***

On a serious note. The ONT Is Always Looking Out For YouTM
Good chart explaining symptoms of flu, colds and Kung Fu Flu.
***

Legendary actor Stuart Whitman, RIP age 92.
***

Well 'Ette Tami has been on a roll today. Here's one more H/T for her.
***

COVID-19, It doesn't defeat everyone.

To an unfamiliar eye, the average a show from Pittsburgh-based metal outfit, Code Orange, looks like large-scale melee. As the band literally screams through their set, the audience yells, whips their hair, and climbs all over each other. The crowd is a fundamental part of any metal or hardcore band's performance. Right now, however, social distancing stands in its way thanks to Coronavirus. Venues have limited capacities or have canceled shows completely, which has left touring musicians with lost ticket sales and bins full of T-shirts and other merch they hoped to sell on the road.

The band found themselves in a particularly tough spot. Their new album Underneath debuted on March 13th and its record release show was set for Saturday night in Pittsburgh, PA. The show's fate was uncertain until roughly two days before it happened. It was obvious that fans couldn't responsibly pack the sold-out venue. The band would still play, but the audience would watch via livestream on Amazon's video game-centric platform, Twitch. Meanwhile, the massive theater was basically empty.
***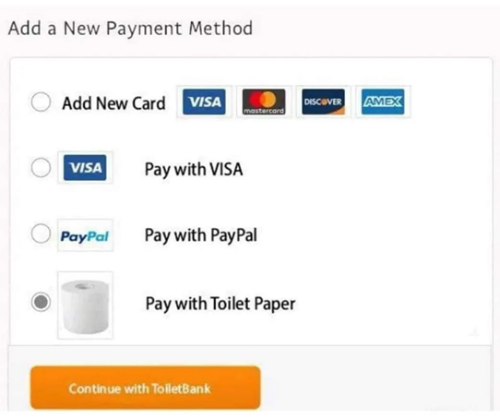 (H/T CBD)
***

As Ron White says, You can't fix stupid. I would have inserted an adjective in front of stupid. But, that's me.

Yes, not having toilet paper when you really need it may seem like a real emergency, however, busy police departments would appreciate it if you can refrain from dialing 911 and asking for help.

The Newport Police Department, located in Oregon, took to social media to plead with residents to stop calling 911 when they run out of toilet paper.

With the Americans sufficiently whipped into a state of near-panic by the media over-hyping the coronavirus outbreak, toilet paper and hand soap were the very first commodities to go, as panic buying began to empty grocery shelves.
***

I wish the SCOTUS would address this type of nibbling at the 2nd Amendment. The State of Pennsylvania is attempting to make ammunition purchases down right difficult.

New legislation introduced this month in the Pennsylvania House aims to add fees and limits to how Keystone Staters buy their ammunition.

Pennsylvania House Bill 2344 was referred to the chamber's Judiciary Committee last week with a dozen sponsors. Filed by state Rep. Tom Murt, R-Montgomery, it would wrap the ammo buying process in layers of Harrisburg red tape.

In its current format, the 25-page bill would mandate those who want to pick up some bullets first obtain a proposed Ammunition Purchase Authorization Permit, a four-year $50 ammo permission slip controlled by state police. Permits, which could take 30 days to process, would be tracked, their information retained in a central database, and subject to revocation.

When it comes to the act of buying ammunition, with a $3 surcharge payable to the state, ammo could only be purchased online if it is delivered to a licensed importer, manufacturer or dealer to process a subsequent face-to-face transfer. This would end the common practice among Pennsylvanians of ordering from e-commerce ammo retailers such as Guns.com and having it conveniently delivered to their home.

Further, Commonwealth residents under the proposal would be barred from legally transporting ammunition into the state that was acquired outside of its borders unless they have a licensed dealer coordinate the transfer.
***
I still think it's Bull Shit. Why the government can close anything it fricking wants to.

I regret to inform you that we have always lived in a country in which political officials can order private businesses closed.

A key constitutional foundation of the American system of federal powers is that the national government is one of enumerated powers specified in the text of the written Constitution but that state governments are ones of general jurisdiction who hold the residual of public power, lacking only the exceptions that have been specifically carved out by written constitutions. Traditionally, this doctrine was known as the "police powers," which was conventionally understood to include the power of the state to make all necessary laws to protect the welfare, safety, morals and health of the community.

This general background of police powers underwrites myriad routine restrictions that state and local governments put on social life. It is what allows local governments to authorize health inspectors to examine the kitchens of restaurants and order them to close if they discover problems. It is what allows fire marshals to limit the number of people who can occupy a public venue. It is what allows police officers to arrest people for urinating in the street. It is what allows government officials to prevent you from just accumulating mounds of garbage in the backyard of your suburban home. It is what allows government officials to tell you that you cannot keep a Bengal tiger as a pet in your house. It is what allowed states to ban free-standing billiard halls or bowling alleys as contributing to public disorder.

The walking Douche Bag of WI, (I mean Gov. Tony Evers and yes I did write that outloud) closed all places of public gathering with 10 or more people. Let's close down all the bars and restaurants while we are at it too. Unless they offer take out.
How many people do we have to ruin financially to save people from death?
***

A new meaning to call the Corgis.
***

Leave it to a Wisconsin bar to laugh in the face of The National Emergency.

Bar Offers 'Buy A Corona, Get A Free Roll Of Toilet Paper'
***
***

No. Hell No! Election by mail, I don't think so.
With the general election more than seven months away, the potential impact of covid-19 on voter turnout remains largely hypothetical. But in what could prove a parallel to the prescient (and mostly unheeded) warnings by top medical officials about U.S. unpreparedness last month, a wave of influential voices are now pressing for immediate action to curb the virus's influence this November.

In an op-ed for the Los Angeles Times on Monday, the president and vice president of the Brennan Center for Justice, NYU's progressive policy institute—Michael Waldman and Wendy Weiser, respectively—put forth several suggestions for securing the vote; among them, a universal option of voting by mail.
***
The ONT Musical Interlude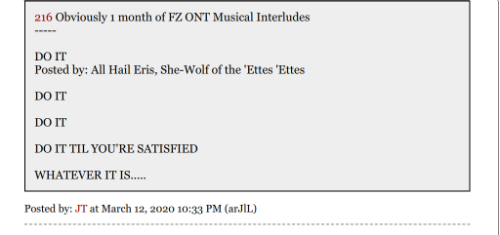 &&&
***
Well! That didn't work out too good. Genius Award Winners.

Two Hudson County Men Charged with Using Drones to Smuggle Contraband into Fort Dix Federal Prison
TRENTON, N.J. – Two Hudson County, New Jersey, men were charged today with conspiring to use drones to smuggle contraband, including marijuana, steroids, syringes, cell phones and cell phone equipment, into the federal correctional facility at Fort Dix, U.S. Attorney Craig Carpenito announced.

Nicolo Denichilo, 38, of Jersey City, New Jersey, and Adrian Goolcharran, a/k/a "Adrian Ajoda," a/k/a "Adrian Ahoda," 35, of Union City, New Jersey, were each charged by complaint with one count of conspiring to smuggle contraband and to defraud the United States and one count of smuggling contraband into the federal prison at Fort Dix. Denichilo was arrested March 12, 2020, after federal law enforcement agents learned of a scheduled drone drop at Fort Dix. He had his initial appearance this afternoon before U.S. Magistrate Judge Tonianne Bongiovanni in Trenton federal court and was released on $100,000 unsecured bond. Goolcharran remains at large.

According to the documents filed in this case and statements made in court:
***

Helping those who are less fortunate. NBA star Kevin Love is Tonight's Feel Good Story of The Day.

On Thursday, the Cavaliers star, 31, revealed he is donating $100,000 through his foundation to support the staff at the Rocket Mortgage Fieldhouse, the Cleveland, Ohio arena where his team plays.

"Everyone reacts differently to stressful situations. And the fear and anxiety resulting from the recent outbreak of COVID-19 can be extremely overwhelming," Love captioned a photo of himself with the arena workers.
***

Tonight's ONT has been brought to you by Miracles.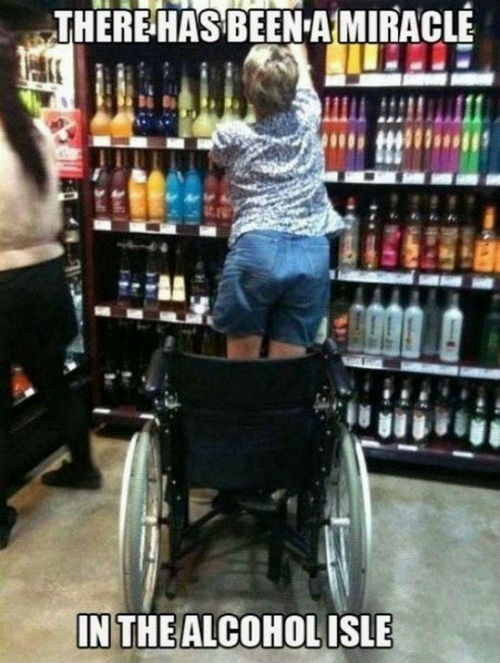 Notice: Posted with permission by the Ace Media Empire and AceCorp, LLC. State of Emergency, what State of Emergency? ONT tips, loose change, drink tokens and burner phones to petmorons at gmail. Complaints? Send to somebody who cares.

posted by Misanthropic Humanitarian at
09:45 PM
|
Access Comments