« Sundown Joe Biden: I Won't Serve a Second Term If I Lose Mental Acuity
|
Main
|
EMT 2/22/20 »
February 21, 2020
A Not Very Special Edition Of The ONT
Y'know, some corporate accounts just aren't ready for the kind of people you meet on social media these days, especially Twitter: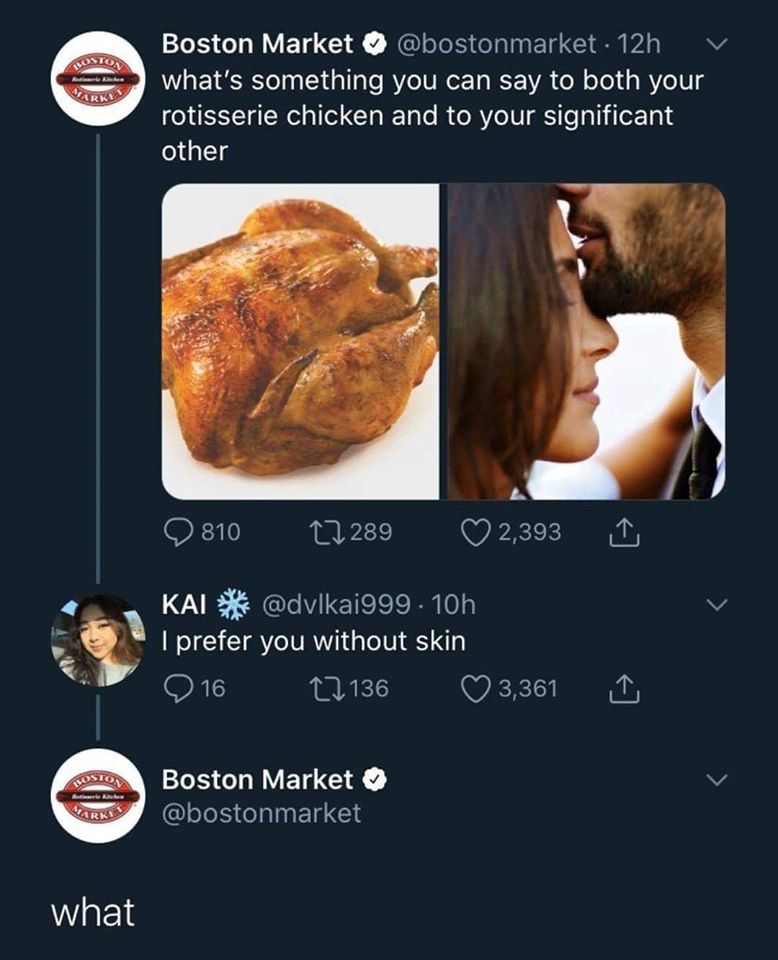 The Babylon Bee Is Far And Away The Best Satire Site Out There....

...but sometimes the old fogies at The Onion still Get-Off-A-Good-One.

Paul Ryan Lauded For Inspiring Millions Of Young Gutless Fucking Cowards To Take On Leadership Roles
Noting the former congressman's deep, unwavering commitment to shying away from every one of his civic responsibilities, the Heritage Foundation lauded Paul Ryan Thursday for inspiring millions of young gutless fucking cowards to take on leadership roles. "Thank you, Mr. Ryan, for showing countless milquetoast little weaklings across the United States that if they want a place in politics, they can have it," said Heritage Foundation spokesperson Katherine Primm, adding that she was grateful so many young candy-ass pushovers had the chance to see someone just like them not just get elected but also become speaker of the House. 

A Letter From David Limbaugh

Rush Limbaugh: A Loving Brother And 'A Friend To Countless Americans'

We're all praying for Rush as he battles cancer.

Might As Well Get These Political Links Out Of The Way

You Bernie Suckers Are Going to Get Fooled Again
By Kurt Schlichter, who is also a guest on Alex and Brent's podcast this week (linked in the sidebar).

Watch: The Only Mike Bloomberg Campaign Ad the World Needs
The only ad the tiny tinpot totalitarian deserves.

Postcard From Pre-Totalitarian America
When folks who lived in the Soviet Union are starting to get nervous flashbacks, it's time to take notice.
Team Trump just called a halt to the Obama-era war on American suburbs
The left hates when people aren't all crammed together into little tiny boxes so they're easier to control.
Horowitz: It's time to focus on the GOP debate
Daniel Horowitz reminds us that there is a whole embedded "Republican" side of the swamp in DC, and they're going to be working as hard as they can to make sure that the policies enacted in PDT's second term are no different than those that would have come out of a, say, Joe Biden administration.

Inspiring Story
Someone linked this in last night's ONT, I forgot to note who. Sorry for no H/T.

Speaking Of Inspirational

Check out this story from Trump's rally in Phoenix.

Video of 100 Year Old World War II Vet Being Carried Into Trump Rally Goes Viral

He's Right You Know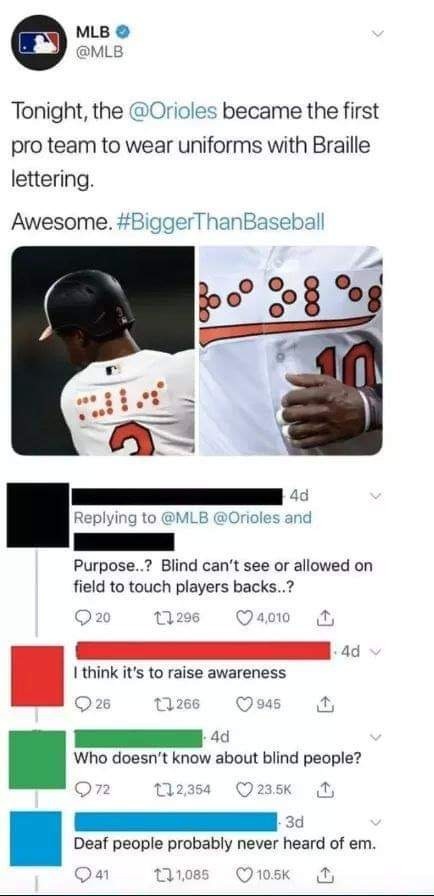 Gun Pr0n
I know a 9mm isn't the beefiest gun out there, but I'm kind of surprised at the lack of penetration.

Teach The Children Well

Study: School Vouchers Improve Public Schools

My Little Pony To Children: Marxism Is Not Magic

My Darling Margaret,
As the bitter war against the Collectivists enters its third year, I have to tell you that spirits have been quite low on here in our winter camps. The news that the Virginia and North Carolina militias were repulsed from the capital at Alexandria last month dealt a bitter blow to our hopes of finally ending this madness. All of that changed yesterday when the entire camp was electrified with the most astounding news. After months of negotiations, the Bronies have entered the conflict on our side! I do not believe that the totalitarian forces, who are surely as war-weary and worn out as we, will be able to resist the coming onslaught of rainbows and unicorns. With the grace of God and a dash of freedom's luck, we will crush the enemy and I will return to where I long to be – in the warm embrace of your loving arms – before the blossoms appear on the apple trees that line Hanged Man Creek. I remain,
Your loving husband,
Peter
Sgt. 45th Liberty Battalion, Army of the Founding Fathers

News From The SJW Front
'People Are Getting Sick Of It'
Female prisoner claims she was raped by transgender inmate, sues prison
But they're just poor, tortured souls in the wrong body who don't mean anyone any harm, you hater.
Michael and the Terrible, Horrible, No Good, Very Bad Debate

Tonight's ONT brought to you by Miracles:
40 years later (tomorrow) and it still brings tears to my eyes. Yes Al, I do believe in miracles. Trivia: This was only the first game of the medal round. Who did the US beat to win the gold?


posted by WeirdDave at
09:57 PM
|
Access Comments