« Saturday Morning Coffee Break
|
Main
|
Saturday Gardening and Puttering Thread 2/22/20 [KT] »
February 22, 2020
Democrats on Stage [KT]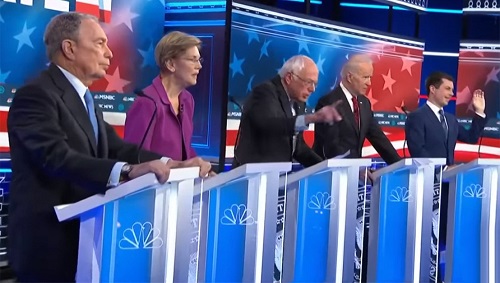 Democrats take a gamble that
America is finally ready for a rich white president
Well, it has been an interesting week. It was inspiring to see the candidates unite the Democratic Party at the last debate, don't you think?
Mike Bloomberg had dismissed the previous debate, in which he did not participate, as good theater. The thespian background of Mike Bloomberg has recently been highlighted. I had not known about Bloomberg's role as Mary Poppins, for example. He's a natural.
Perhaps this is one of the things that inspired a member of The Horde, The Invisible Hand, to make a suggestion to SNL. Well, that along with Bloomberg's newly-discovered farming expertise:
If SNL weren't run by a bunch of talentless biased hacks, they would readily see how an on point parody of "Green Acres", using Bloomberg and team as cast, would effortlessly write itself.

Of course, Bloomy in the Eddie Arnold protagonist role. A fish out of water -- such an apt fit for Mike "Is it BLOOM or BLUM" Bloomberg. Just Act Naturally...
And remember that the idea of Hillary as his running mate was floated.
Hillary as Eva, utilizing her constant supply of misused and patronizing dialects, so that she can more easily pretend to communicate with deplorable folk as they gum their oatmeal for dinner.

How about the very attractive Leslie Jones in the Hillary role?
Good idea. Got to keep up with casting trends in Hollywood. I'm sure that couple would be a real natural in a little on-stage farming community.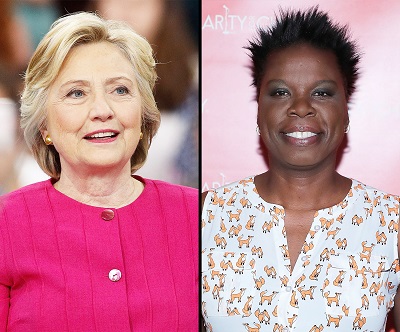 Bri Stelter as Arnold the Pig. Period.

Joe Biden as Fred Ziffel, owner of Arnold the Pig, along with wife, Doris.
Which of the other candidates could be Doris?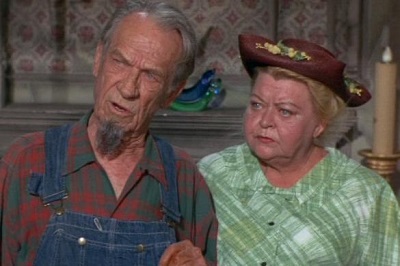 I see George Soros in a dynamic cameo appearance as Mr. Haney. He's a perfect Mr. Fix kinda character. He's just clearing paths for the future of the South. Yep, yep, yeppers.

And lastly, for this SNL parody of a "Green Acres" Reunion episode, Ralph Monroe as 1st gay person in the history of Hooterville. History made in Hooterville -- somewhat profound, in retrospect.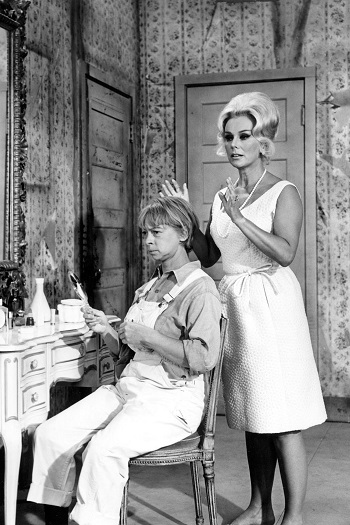 Got any other ideas for an SNL skit that would help the candidates appear more down-home?
There have been some other comedic moments leading up to this week, as well. Steven Hayward even posted a special "Mid-week in Pictures" this month.
Feb. 5: Special Edition Mid-week in Pictures
Joe Biden: "Did I win yet?"
Feb. 8: Mega-Trumpy Edition
You have to really admire Trump, does anyone realize that he just made all the Democrats attend Rush Limbaugh's award ceremony?
Feb. 15: Dog Faced Pony Soldier Edition
"Democratic Socialists were sent by God." "Why? Was he out of locusts?"
Feb. 22: Caucasoid Caucus Edition
Mike Bloomberg: "I would like to purchase a different question."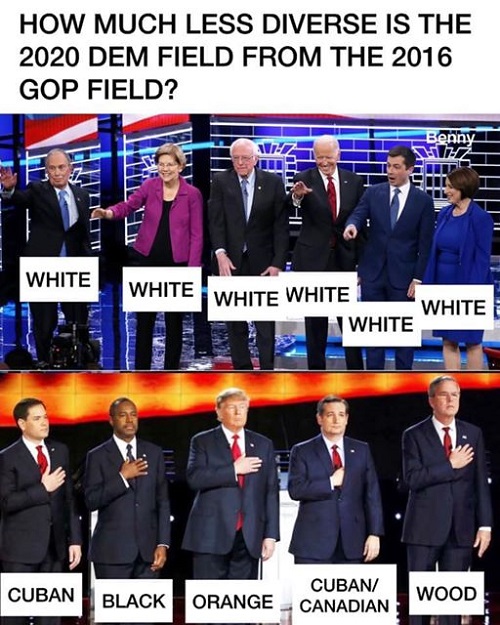 Hope you have a great weekend.
This is the Thread before the Gardening Thread.
Serving your mid-day open thread needs

posted by Open Blogger at
11:31 AM
|
Access Comments