« Trump Gets Rid of 70 Obama Holdovers on the NSC;
Joe DiGenova Says That the "Anonymous" Writer Who Penned New York Times Against Trump Has Been Identified and Will Be Sidelined
|
Main
|
The Morning Report - 2/11/20 »
February 10, 2020
Monday Overnight Open Thread (2/10/20)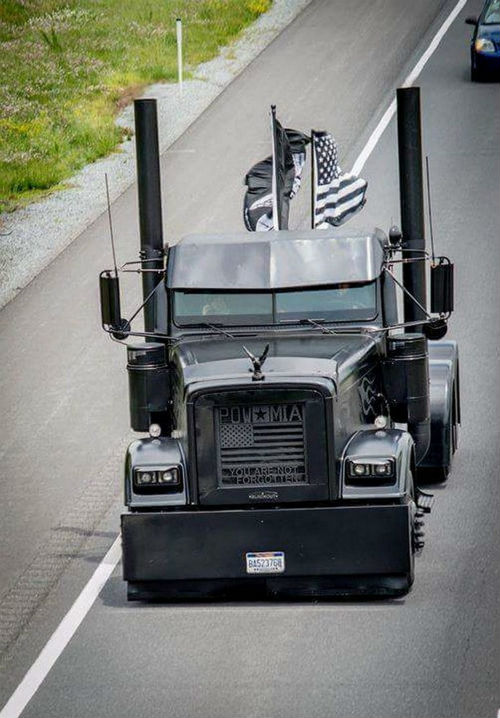 ***
The Quotes of The Day

Quote I

And to condense all that, it could be distilled by saying the deep state makes arguments by authority: "I'm an authority, and I have credentials, and therefore, ipse dixit, what I say matters." And they don't want to be cross-examined, they don't want to have their argument in the arena of ideas and cross-examination. They think it deserves authority, and they have contempt—and I mean that literally—contempt for elected officials. Victor Davis Hanson.

Quote II


"I think it's true that a lot is still unknown and our scientists, Chinese scientists, American scientists, scientists of other countries, are doing their best to learn more about the virus, but it's very harmful, it's very dangerous, to stir up suspicion, rumors and spread them among the people," Chinese Ambassador to the U.S. Cui Tiankai

Quote III

"If you want to know if somebody is a good salesman, give him the job of going to the Midwest and picking a town and selling to that town the concept that some man wearing a dress should be in a locker room with their daughter. If you can sell that, you can sell anything," Former NYC Mayor Mike Bloomberg

Quote IV

The time to act is now. Impeachment turned out to be a Swalwellian toot and it's done. The election is a long way off, and the lapdog media is unlikely to stir people up with fake outrage over these necessary and proper actions since people are too busy getting rich and not having their kids killed in stupid new wars.

Time to settle all family business.Kurt Schlichter

Quote V

"With every project, I challenge my team and myself to surpass ourselves. For the development of AQUA, we took inspiration from the lifestyle of a discerning, forward-looking owner, the fluid versatility of water and cutting-edge technology to combine this in a superyacht with truly innovative features," Aqua designer Sander Sinot
***
What an insulting bitch individual.

Sen. Amy Klobuchar essentially insulted supporters of President Donald Trump as those who fail a "patriotism check."

The Minnesota Democrat and 2020 presidential candidate touted herself as a fresh face in politics as she discussed her contrasting position to her 2020 rivals and Trump during a live "Morning Joe" appearance on MSNBC Monday.
***
Pierre DelectoSen. Mitt Romney (RINO-UT) is in heap big trouble back home. Some of the Utah GOP is pissed at him.

Sen. Mitt Romney (R-Utah) over his vote in favor of the impeachment of President Donald Trump, the only Republican to do so.

Others are far more supportive of the controversial impeachment vote that they say reflected Romney's firm dedication to his principles.

A draft resolution calling on Romney to support the president's agenda or vacate his seat will be considered at the Republican Party state central committee meeting on February 29.

What a low life carpet bagging sucking weasel.
***

Every once in awhile a story comes along where you think, we have some good kids coming up.

A high school principal told his students not to fly the US flag from their vehicles anymore when they drove to school — It was offensive.
This is the disgusting garbage they are teaching kids in public schools these days.

So the Virginia high school students formed a caravan of vehicles with US flags when they drove to school the next day
***

Still a prick and still unemployed, Colin Kaeperdick.
***

Marijuana backers are upset with POTUS Trump.

President Trump proposed ending an existing policy that protects state medical marijuana programs from Justice Department interference as part of his fiscal year 2021 budget plan released on Monday.

The rider, which has been renewed in appropriations legislation every year since 2014, stipulates the the Justice Department can't use its funds to prevent states or territories "from implementing their own laws that authorize the use, distribution, possession, or cultivation of medical marijuana."

This isn't the first time that an administration has requested that the rider be stricken. Trump's last two budgets omitted the medical cannabis protections language, and President Obama similarly asked for the policy to be removed. In all cases, Congress has ignored those requests and renewed the protections in spending bills.
***

If you want to hunt bok choy here's the guy.............

***
Were they saving the dinner for themselves? Invited guest Michael Moore locked out of dinner.

Michael Moore Locked Out – Kept Waiting Outside of NH Dem Dinner Where He Was Invited Guest of Bernie Sanders

Yeah, that was a cheap fat joke.
***

Better late than never. Trump rids the NSC of 'Deep State' operatives.

President Trump is making good on his promises to "drain the swamp" and cut Obama-era holdovers from his staffs, especially the critical and recently controversial National Security Council.

Officials confirmed that Trump and national security adviser Robert O'Brien have cut 70 positions inherited from former President Barack Obama, who had fattened the staff to 200.

Many were loaners from other agencies and have been sent back. Others left government work.

The NSC, which is the president's personal staff, was rocked when a "whistleblower" leveled charges that led to Trump's impeachment.
***
Just another reason not to watch the Oscars or have anything to do with Hollywood.


The Communist Manifesto" got a shoutout during the 2020 Oscars.

Julia Reichert, the co-director of best documentary winner "American Factory," which was produced by former President Barack Obama's new film company, apparently quoted from Karl Marx and Friedrich Engels' infamous book during her acceptance speech on Sunday night.

"Working people have it harder and harder these days — and we believe that things will get better when workers of the world unite," Reichert said.
***

There is a painter in the U.K. by the name of Dean Reeves. Don't f*ck with him.
"I gave him a quote for the job and he said he would 'ping me the money straight away', but he tried to change the job halfway through," Dean Reeves told SWNS.

He changed the job, kept asking me to extra work. He said there was a number of jobs I needed to do before I would get paid. I did seven days hard work on it. I didn't have lunch breaks, I worked hard all week to get it done. He kept saying, 'I'll pay you tomorrow,' but tomorrow never came."

The painter added that his client, Terry Taylor, agreed to pay him the money he was owed if he agreed to give the back of the building another coat of paint. That wasn't mentioned in their original agreement, but on January 14 he did it anyway. But when he asked Taylor when he would get paid, the was told that he wouldn't receive a dime until he painted the fascias as well. That's when Reeves realized that he was never getting paid the full fee, and decided to take revenge on his deceitful client.
***

Screw it. Let the Palestinians move to Syria or Jordan or Detroit or some other hell hole.

About 100 Democrats in the US House of Representatives sent a letter to US President Donald Trump on Thursday expressing their "strong disapproval" of his Mideast peace plan, the details of which were released on Jan. 28.

The congressional members said the proposal will push the two sides towards additional conflict in that the plan gives the Jewish state a "license to violate international law" by annexing settlements in the West Bank, according to a copy of the letter obtained by Jewish Insider.
***

I don't have a problem leaving. And according to National Interest we must leave Iraq as well. Something, something about international law.

There is a very real danger of Iraq becoming the battleground for a fight between Iran and the US to which it is not a party. In a country already scarred by decades of conflict, Iraq urgently wants to avoid such a circumstance. As such, it's now for the US to heed the country's request and to withdraw its troops in line with its international obligations, and for both the US and Iran to avoid further escalating an already tense situation.

It is up to the international community as a whole to ensure respect of the rule of law. But as the world's most powerful nation, the US must demonstrate its willingness to comply with its responsibilities and uphold the ideals of international law.

And while we are at it, get the hell out of Afghanistan as well.
Two U.S. Army Special Forces soldiers who were killed when American and Afghan troops were fired on during a mission in Afghanistan were identified by the Pentagon on Sunday.

The soldiers, both assigned to the 3rd Battalion, 7th Special Forces Group (Airborne) at Eglin Air Force Base in Florida, were Sgt. 1st Class Javier Jaguar Gutierrez of San Antonio, Texas and Sgt. 1st Class Antonio Rey Rodriguez of Las Cruces, N.M.
***

When it comes to drugs use and possession, Mayor Buttplug is all over the place.

Somewhat remarkable, 2020 Democratic presidential candidate Pete Buttigieg said he would decriminalize all drugs, including heroin and meth.

The openly gay, 37-year-old former mayor of South Bend, Ind., appeared Sunday on "Fox News Sunday" to boldly tout his risky plan.

"The main thing we need to focus on is where you have distribution and the kind of harm that's done there, where yeah, of course, it's important that it remain illegal but — " he began saying when asked about legalizing the highly dangerous drugs.

Fox News host Chris Wallace interrupted to tell Buttigieg that he said it should not be illegal.

"Possession," the Democratic candidate clarified, "should not be dealt with through incarceration."
***
Bill Kristol attempts to hang onto any relevance he can. NeverTrumpers now shift to the NeverBernie camp.

GOP-leaning independent voters in New Hampshire are receiving phone calls and texts from anti-Trump Republicans urging them to cross the aisle and vote in the Democratic primary on Tuesday, NHJournal has learned. The message is for these unaffiliated voters, who can vote in either party's primary, to vote for a "responsible and electable" Democratic alternative to Donald Trump.

National #NeverTrump leader Bill Kristol, founder of the conservative Weekly Standard magazine, confirmed to NHJournal that he is part of the effort, which involves tens of thousands of New Hampshire voter contacts and a six-figure budget.

"Yup. I'm happy to have joined with some others to help remind New Hampshire independents, who might be accustomed to voting in the Republican primary, that this year, they may be able to make more of a difference by voting for a responsible and electable candidate in the Democratic primary," Kristol said.

I'm curious how many blow jobs Bill got all of that sweet cash.
***

Last week ( Wednesday) here at The ONT we had the link, "Canada continues its soft jackbooted march towards totalitarianism." It's even worse.

Regulating Content not Mediums
No matter how the government tries to soften it, the overall tone and stated goal of the report by its own words is a new model where the regulatory framework is hardware agnostic and shifts focus to content:

Our new model is platform agnostic and technology neutral. It focuses on the activities being carried out and establishes consistent obligations to support Canadian cultural policy for all media content undertakings involved in similar activities.


The phrase "lawful content" appears in the report, it is not defined, but its mere presence bothers me immensely,

we also recommend that an explicit policy objective be added to the Telecommunications Act to affirm a user right to an open Internet – in which lawful content can be accessed anytime, from anywhere – in order to ensure freedom of speech and innovation

Every morning we should thank our lucky stars for our First Amendment.
***

President Trump continues to do the right thing.

Tuskegee Airman Promoted to Brigadier General at the Oval Office


For most people, reaching their 100th birthday is a significant milestone, but for Tuskegee Airman Col. Charles E. McGee (Ret.), it was just one more milestone in a remarkably distinguished career.

Charles E. McGee was born on the 7th December 1919 in Cleveland, Ohio.

His father, Lewis, was a Methodist minister, a social worker, and a teacher, and his mother was Ruth Elizabeth Lewis McGee. He had two siblings, an older brother, Lewis, and a younger sister, Ruth.
***
When he's not busy eating paste or calling voters dog faced pony soldier Joe Biden is calling for the banning of plastic items.
***
"Free Money". Freedom Dividend i guess is the proper term.
How a New Hampshire family spent Andrew Yang's 'Freedom Dividend'

GOFFSTOWN, N.H. (Reuters) - A New Hampshire family that received a $1,000-a-month "freedom dividend" for a year from the campaign of Democratic presidential contender Andrew Yang spent most of the money on college bills - but also on an improv class for the unemployed dad.
How many of you Morons would have taken an improv class? Just wondering out loud.
***
The ONT Musical Interlude
Born on this day: 10 Feb 1937
Roberta Flack, US singer, songwriter, who had the 1972 US No.1 single 'The First Time Ever I Saw Your Face', 1973 US No.1 & UK No.6 single 'Killing Me Softly With His Song'. via thisdayinmusic.com
&&&
On this day: 10 Feb 1974
Record producer Phil Spector was injured in a car crash. He needed extensive plastic surgery that dramatically altered his looks. Details of how the accident happened were kept secret. via thisdayinmusic.com
***
Never pull a gun unless you plan on using it. Genius Award Winner.

What a brew-haha!

Chaos erupted outside a popular Brooklyn brewery Friday night, when an apparently annoyed craft-beer hater pulled a gun on a long line of people who were waiting to buy the latest designer IPA, according to cops and online reports.

No shots were fired during the squabble outside the Other Half Brewing Company in Carroll Gardens — and a suspect was being questioned Saturday, police said.

The gun-slinging skeptic struck around the corner from the brewery, on Garnet Street, where beer lovers with camp chairs and hand trucks regularly line up overnight to buy limited-run, $18 four-packs in collectible cans, sold when the doors open Saturday mornings.
***

She once was blind..........Tonight's Feel Good Story of The Day.

It's been over a decade since artificial retinas first began helping the blind see. But for many people, whose blindness originates beyond the retina, the technology falls short. Which is why new research out of Spain skips the eye entirely, instead sending signals straight to the brain's visual cortex.

Amazingly, 15 years after losing her sight, Bernardeta Gómez, who suffers from toxic optic neuropathy, used the experimental technology to recognize lights, letters, shapes, people—and even to play a basic video game sent directly to her brain via an implant.

According to MIT Technology Review, Gómez first began working with researchers in late 2018. Over the next six months, she spent four days a week dialing in the technology's settings and testing its limits.
***

Tonight's ONT has been brought to you by Spring Fever.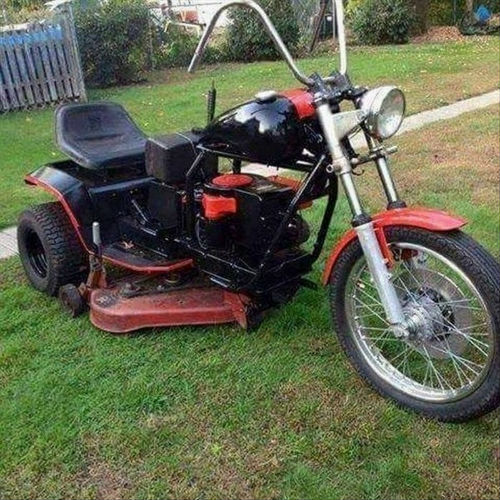 Notice: Posted with permission by the Ace Media Empire and AceCorp, LLC. As always better living through cylinder ownership.

posted by Misanthropic Humanitarian at
09:45 PM
|
Access Comments