« Saturday Morning Coffee Break
|
Main
|
Saturday Gardening and Puttering Thread 2/1/20 [KT] »
February 01, 2020
Super Weekend [KT]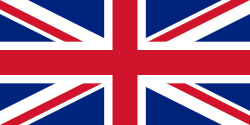 A revolution of independence without a war. Pretty cool.
Good morning! I'm looking forward to a weekend more relaxing than this week has been. Anybody going to watch football, or do you have something more interesting to do?
Steven Hayward has some great stuff in The Week in Pictures: Celebrexit Bonus Edition. Really. Take a look.
Congratulations to Britain for its exit from the European Union yesterday. Next up: the United Nations perhaps? Trump should propose it, just to watch the media . . . what? Lose their mind? How can you lose something already lost? Speaking of lost, how's that whole impeachment thing going? Coronavirus seems to be more popular. Strap in folks and order a double espresso, because we have extra special bonus video content at the end.
Turned out to be a tough week for globalists
A while ago, I ran across a little piece in Politico on Davos and globalists gone wild.
It is this basic human instinct--that hunger to be in the room where it happens, as glorified by the musical Hamilton--that has fueled what is now a large industry of high-level socializing. This includes not just the top corporate, political and media leaders but a vast profession of public relations professionals, who are devoted both to helping instill certain gatherings with an exclusive mystique that makes influential people want to go, but also to writing the speeches and securing the interviews that will make influential people look good once there.

Where is there? Let's make a partial list.

The weekend after Alfalfa is the Super Bowl, which increasingly has become a magnet for high-level corporate socializing. Goldman Sachs CEO David Solomon has agreed to be the disc jockey for a Sports Illustrated party at The Fontainebleau hotel in Miami.

A couple weeks later, many of the same corporate and public policy leaders at Davos will be back to Europe for the Munich Security Conference. Then comes the more techy and media-oriented South by Southwest weekend in Austin in March.

In the spring, Washington is again a magnet for corporate leaders at media events like the white-tie-and-tails Gridiron Dinner, and the White House Correspondents' Association Dinner, which has ballooned into 72 hours of parties. . .
Maybe those parties are not going to be quite as bubbly as they have been in the past. They were once so confident.
Brexit, Trump impeachment fails, China gradually being isolated ... Something is happening but what?
Follow-up:
Xi Jinping Portraits Replace Catholic Symbols in Churches.
Has the Chinese Communist Party lost the mandate of heaven?
They stayed up late over at Instapundit last night:
Boris Johnson's Brexit Address to the nation, plus Brendan O'Neill.
Is Schumer trying to take Sanders out by agreeing to hold impeachment vote after the Iowa caucuses?
Related: Bernie's chosen surrogate Rashida Tlaib leads crowd in booing Hillary Clinton.
Reports say the U.S. has killed another top al-Qaida leader.
Rand Paul 'splains whistleblower law.
Dreamers scream at Nancy Pelosi.

Elizabeth Warren questions the legitimacy of the Supreme Court.
What a day it was yesterday.
I'm feeling a little magnanamous right now. I am offering Adam Schiff some advice in this dark time for him. Stop inventing conversations between President Trump and foreign leaders. Stop chasing Jerry Nadler and take some time to learn to squinch. Don't say anything. Just squinch.
Since confidence always come from the eyes it's always going to start with the squinch.
Don't you think Adam Schiff would be great at squinching with some practice?

Hope you have a great weekend.
This is the Thread before the Gardening Thread.
Serving your mid-day open thread needs

posted by Open Blogger at
11:15 AM
|
Access Comments