ę NY Post Confirms That FBI Is "Reviewing" Charges That Ilhan "Omar" Nur Married Her Brother, Ahmed Nur Said Elmi, to Defraud INS
|
Main
|
Monday Overnight Open Thread (1/27/20) Ľ
January 27, 2020
John Bolton's Close Ally Fred Fleitz Turns Against Him, Charging That His Book Is Unethical
Before getting to that, let's take a look at the observation that several people have made, that the Democrats are enacting the Kavanaugh Strategy again during this fake impeachment, attempting to drag out the proceedings for maximum political benefit with a timed "bombshell" every four days to keep the circus going:
Then came the accusations by fabulist Christine Blasey Ford about an incident that took place in high school (she couldnít provide an exact time or location) when she was sexually assaulted by a young Kavanaugh. Close on the heels of that allegation, a woman named Deborah Ramirez claimed Kavanaugh, while a college student, had waggled his penis in her face. Then we were treated to a soon-to-be convicted felon named Michael Avenatti producing a woman named Julie Swetnick who claimed that Kavanaugh ran a gang rape ring. A woman later identified as Judy Munro-Leighton claimed Kavanaugh raped her in a car.

All of these allegations were false. They were all easily batted down. But they served a common purpose. What should have been a pro-forma hearing of two or three days, followed by a confirmation vote turned into a month-long ordeal that involved a "supplemental" FBI investigation. And the volume of similarly themed allegations left some people wondering if there was a pony underneath that pile of horse dung, was Brett Kavanaugh a serial sexual predator in the Bill Clinton mode?

If one looks at the Trump impeachment trial, one sees the outlines of a similar pattern....

As the House 'impeachment managers' were making their closing case, tape surfaced of Donald Trump stating that he wanted then-ambassador to Ukraine Marie Yovanovitch 'taken out.' There were some who claimed that President Trump ordered a hit on her.
Yeah, AllahPundit, the noted former preening scold of conspiracy theorists, farted that conspiracy bubble up out of the bath.
That was ridiculous but only little moreso than claiming, against all law and precedent, that the President cannot fire an ambassador whom he no longer trusts. Those tapes, by the way, were delivered to the House Intelligence Committee before it voted on impeachment and there was nothing in them that merited inclusion in the Houseís impeachment evidence.

A totally bullsh** allegation of the Julie Swetnick kind, but a drip. A small point of doubt designed to get the Senate to ask for more information.
And now...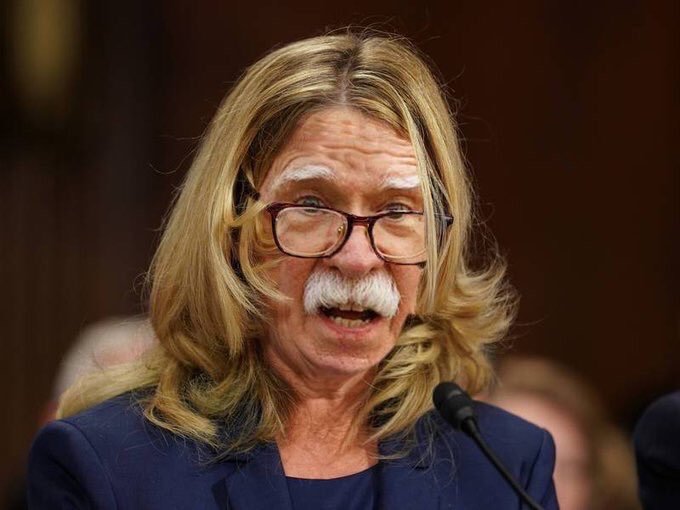 Fred Fleitz -- who has been called "John Bolton's own John Bolton" --is calling for Bolton to withdraw his Retirement Fund venture disguised as a book.
It was crushing to read weekend press reports that my friend and former boss John Bolton plans to publish a tell-all book on his time as President Trumpís National Security Adviser. The book reportedly will be published in March 2020. Given the importance of protecting a presidentís confidential discussions with his senior advisers, I strongly disagree with Boltonís decision to release the book before the November presidential election and call on him to withdraw it from the publisher immediately.
After noting that executive privilege exists so that presidents can speak candidly with advisers without having to be guarded about every statement and question -- something that Bolton is undermining for his own personal benefit -- Fleitz notes that Robert Gates avoided doing this before Obama's 2012 election.
I havenít seen Boltonís book manuscript and I donít know whatís in it. I take Bolton and his staff at their word that they did not leak the manuscript to the New York Times. But I believe they are still responsible for this leak since Boltonís explosive book was sent to the leak-prone National Security Council for a security review in December 2019 so the book could be published in the spring of 2020. It also is inexplicable how such a sensitive manuscript could be sent to the NSC in the middle of the impeachment process. Under such circumstances, a leak of the manuscript was all but certain.

If a manuscript of this sensitivity was to be published at all, this should happen after the election, not in the spring of 2020. I donít understand the need for a former National Security Adviser to publish a tell-all book critical of a president he served, especially during a presidential reelection campaign that will determine the fate of the country. There will be a time for Bolton to speak out without appearing to try to tip a presidential election.

CLICK HERE TO GET THE FOX NEWS APP

Former Secretary of Defense Robert Gates, who stepped down in June 2011, published a devastating book titled ďDuty: Memoirs of a Secretary at WarĒ that detailed the incompetence of Vice President Joe Biden and the Obama National Security Council staff. But because he did not want his internal knowledge of the workings of the Obama administration and his interactions with President Obama to affect the outcome of the 2012 presidential election, Gates did not publish his book until January 2014.

Gates established a principled precedent on how senior advisers to presidents should write about their experiences. Given Ambassador Boltonís long and distinguished record of government service, I believe it is vital that he follow this precedent.
In case you missed it: LIEUTENANT COLONEL Vindman's identical twin brother might have been the one at the Deep State NSC assigned to "review" Bolton's book for classification issues.
And then it gets leaked.
But maybe it's simpler than that -- Bolton's PR people do not seem to deny that they leaked the story. They only deny that they "coordinated" with the media as regards timing of release:
Well, if this book doesn't work out for the Super Patriot Bolton, I hear Qatar is hiring.

posted by Ace at
08:17 PM
|
Access Comments