« Gun Thread: Puppies and Kittens! Puppies and Kittens!! [Weasel]
|
Main
|
The Morning Report - 1/20/20 »
January 19, 2020
Sunday Overnight Open Thread (1/19/20)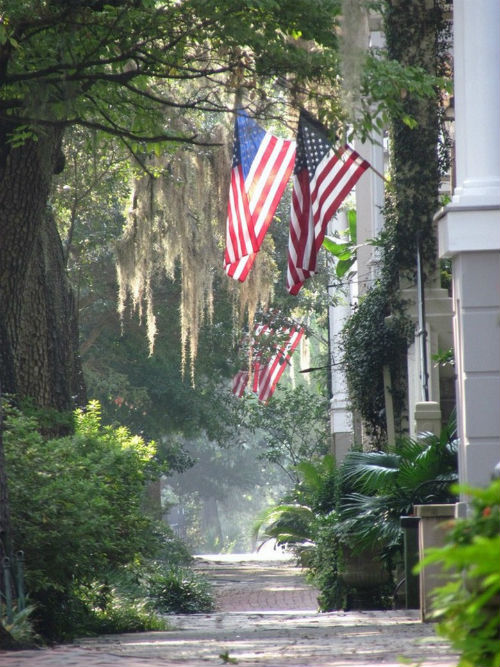 ***
The Quotes of The Day

Quote I

"We understand that Yaroslav Suris is suing Pornhub for claiming we've denied the deaf and hearing impaired access to our videos.

"While we do not generally comment on active lawsuits, we'd like to take this opportunity to point out that we do have a closed captions category."Corey Price
Quote II

"That the American dream is a lie. The pursuit of happiness doesn't create happiness. You can't work hard enough to defeat cancer. You can't make enough money to save your own life. When you understand that life is really about understanding what our true condition is – how much we need other people, and need a Savior — then you'll be wise." Tim Lindsey, MD
Quote III

"To the world leaders and those in power, I would like to say that you have not seen anything yet. You have not seen the last of us, we can assure you that. And that is the message that we will bring to the World Economic Forum in Davos next week."Greta Thunberg
Quote IV

"With the express understanding that it would not violate the Privacy Act and that the text messages would become public by the next day in any event, I authorized [Justice's Office of Public Affairs] to disclose to the news media the text messages that were being disclosed to Congressional committees,"Former Asst. AG Rod Rosenstein

Quote V

"I've gone from a frightened girl to a determined fighter against oppression wherever I find it, and sometimes that's closer than we think," al-Aqidi states. "In our own Congress, agents of anger and discord are tearing at America from within...like Ilhan Omar." Dalia al-Aqidi

Quote VI

"When I saw the latest climate hysteria headlines earlier this week, I did what any rational person would do: I cashed out my IRA and spent it all on hookers and blow. My wife would like to have a few words with me, but she's required to say them via her divorce lawyer."Stephen Green PJ Media (Pay Wall)

Quote VII

"I'm certainly learning how to do more things, as they say 'in house,' and (it's) one of the things that I became proactive about after the Trump scandal because it's kind of like Hollywood feels like I have something that they're going to catch … People don't want to get Kathy Griffin-ed,"Kathy Griffin

Quote VIII

"How could the American people want someone who lies to them? Sen. Elizabeth Warren (D-MA)

Quote IX

"What has been reported [in the press] is not nearly the story that needs to be told. When our ability to speak is not restrained by a 28-page contract and legal threats, we will expose what happens when you 'step up' at the Recording Academy, a public nonprofit." Attorney Bryan Freedman
***
When I read this, my immediate reaction was a hearty chuckle. Facebook has a problem translating. Of course it is blamed on technical issues. Right.........

Facebook has apologized for translating Chinese President Xi Jinping's name as "Mr Shithole" on its platform during his visit to Myanmar this week. The company said the incident was due to a "technical issue" that caused incorrect translations from Burmese to English on Facebook.
***

Don't worry. I'm from the government to help you. When I feel like it and get around to it.

SAN JUAN, Puerto Rico — People in a southern Puerto Rico city discovered a warehouse filled with water, cots and other unused emergency supplies, then set off a social media uproar Saturday when they broke in to retrieve goods as the area struggles to recover from a strong earthquake.

With anger spreading in the U.S. territory after video of the event in Ponce appeared on Facebook, Gov. Wanda Vázquez quickly fired the director of the island's emergency management agency.

The governor said she had ordered an investigation after learning the emergency supplies had been piled in the warehouse since Hurricane Maria battered Puerto Rico in September 2017.
***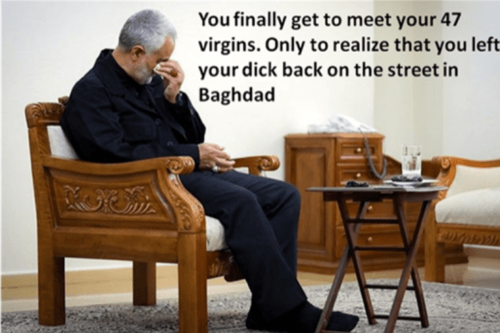 ***

Everybody has different tastes in literature. The New York Public Library has made some calculations. The most checked out books over the past 125 years.

Each year, the library sees over 16 million visits, so this was no easy task. Analysing a series of key factors - including checkout rates, circulation data, overall trends, current events, popularity, length of time in print, and presence in the Library catalogue - the team has, for the first time ever, compiled a list of top ten checked-out books.

"The books on this list have transcended generations and, much like the Library itself, are as relevant today as they were when they first arrived," said the library's president Anthony Marx in a statement.

"This list tells us something about New Yorkers over the last 125 years - what moves them, what excites them, what stands the test of time."
I guess this book didn't make the list.................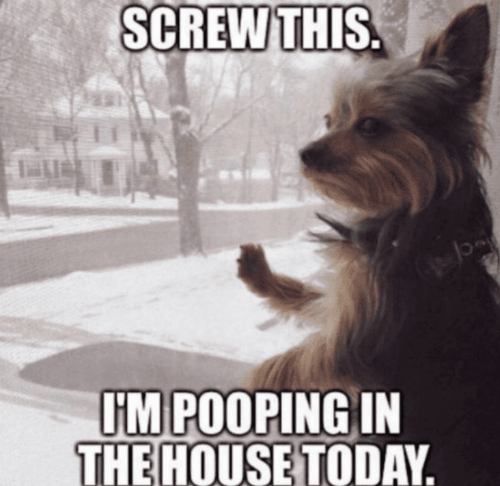 ***

Former President George W. Bush isn't the only president who could paint. Never seen before John F. Kennedy watercolors up for sale.

Even before he was assassinated and his image and life story became permanently etched upon the collective imagination, the 35th president, John F. Kennedy, had already made an impression on the American people with his administration's tangles with the Soviet Union and the disastrous Bay of Pigs invasion. Perhaps few others in the 20th century could boast of a stint in office that was as eventful as Kennedy's, which is perhaps why memorabilia affiliated with him has accumulated such lasting, aesthetic staying power. Today, the Boston-based auction house RR Auction is putting up for sale a complete collection of Kennedy memorabilia compiled by collector Ronnie Paloger. Paloger's efforts are dizzyingly comprehensive: the items on the block include everything from Kennedy's 1931 Choate School French textbook to striped neckties worn by the president that come with their own embossed leather travel cases.
***
Did President Trump troll Michelle Obama on her birthday? It really doesn't matter. Slowly but surely he is wiping out the Obama legacy.

Michelle Obama turned 56 Friday, but one unwelcome gift came in the form of a new Trump proposal that would strike further at one of her most well-known initiatives as first lady: healthier school lunches. Per the Washington Post, the Department of Agriculture on Friday released proposed mandates on "school meals flexibilities" designed to "better enable schools to serve nutritious foods children will be eager to eat while also increasing program [efficiency] and integrity." The proposed rules for the Food and Nutrition Service—the agency that manages nutritional programs for almost 100,000 schools around the nation, feeding nearly 30 million kids—would let schools serve up more fare such as pizza, fries, and burgers, while allowing them to cut back on the fruits and veggies they're currently made to offer at breakfast and lunch.
***

Always interesting Shoe0nHead.............

***
The difference between a Moron like me and some Frog Frenchman? This find wouldn't be known on the world wide web. Discretion being the better part of valor and all.

French Couple Discovered WWII Cache of Weapons Hidden in Their Home

A couple who were remodeling their home in the Burgundy region of France in 2017 found an unexpected surprise in the walls, a cache of weapons that were most likely hidden by the French Resistance during World War II had been squirrelled away, probably by the Maquis who had lived on the property at the time.

The cache of weapons consisted of three Sten submachine guns, three pistols, more than a dozen grenades and over a thousand rounds of ammunition. Two of the Stens are engraved with names, one is "Pepette" and the other is "Alice."
***
When you feel depressed about our country remember Jonny Kim, Navy Seal, Medical Doctor & astronaut. H/T Hank Curmudgeon

The American Special Operations Forces (SOF) community is full of overachieving type A personalities equipped with insanely advanced technology, such as underwater jet boots and stealthy helicopters. In a development that is sure to add to the already considerable reputation of this elite cadre of American warfighters, former Navy SEAL Jonathan "Jonny" Kim recently completed NASA training, has been formally designated as an astronaut, and is now awaiting his first assignment to fly into space.

Going from SEAL to astronaut is one heckuva transition, but it's what Jonny did between leaving active duty and signing on with NASA that is so unique and impressive. No, he didn't become an author! These days, it seems like every other Navy SEAL who leaves active duty writes a book about the experience. Amazon currently has 438 SEAL biographies listed. Not that they aren't all entertaining, informative, and inspiring, but at a certain point, the market is saturated and the situation is destined for parody.

What a gifted individual.
The ONT Musical Interlude
On this day: 19 Jan 2006
American soul singer, Wilson Pickett died in hospital near his Ashburn, Virginia home of a heart attack aged 64. Pickett recorded the soul classics 'Mustang Sally', 'Everybody Needs Somebody to Love' and 'In The Midnight Hour' plus Pickett scored 15 other US Top 40 singles. via thisdayinmusic.com
&&&
Born on this day:19 Jan 1949
Robert Palmer, singer, songwriter, member of Vinegar Joe and solo artist, (1986 US No.1 & UK No.5 single 'Addicted To Love'). Palmer died on 26th Sept 2003 aged 54. via thisdayinmusic.com
***
The problem with Meghan McCain? Besides her weight? She certainly feels entitled because she was an offspring of a Keating 5 cheat.

Meghan McCain:

She's actually appointed. She didn't win that seat. I think that's important.

Joy Behar:

After your father?

Meghan McCain:

Yeah, she didn't earn it, I mean in the traditional sense with votes. And she does have an extremely tight race. Arizona could turn blue, which I mean — pigs may start flying around the studio if that ends up happening — I never thought I'd see the day. But she is fundraising off of this with Trump supporters. But unfortunately, there's a lot of states like Utah, like Arizona, like Nevada, that I think people just assume are going to be full red forever, and it's not. It's very independent and fringy, and I think there's a reason why it has such a long history, especially in Arizona, with people like Barry Goldwater in place..

John McCain was a back stabber to Republican principles let alone conservative ones. He was also a despicable human being.
***

Little old Bessemer, MI makes the news. Robo-cop with a great nose is looking for potheads.
***
Walmart is quite the go-to store, just ask our: Genius Award Winner.

Last weekend, a security guard at a Walmart store in Tampa, Florida was canvassing the outlet when he noticed something suspicious: a woman with a child had been walking around aimlessly for an hour opening up unpaid items. Among the items she collected were denatured alcohol, nails, and a mason jar.

When she tried to test out a wick, the guard realized what the suspicious woman was up to: she was trying to build a bomb, right there inside the store.

Florida's WFLA is reporting that 37-year-old Emily Stallard was indeed collecting materials for a makeshift bomb with her son in tow and that the alarmed security guard quickly reported the woman to the Hillsborough County Sheriff's Office.
***

A cat uses one of its 9 lives and finds a home. Tonight's Feel Good Story of The Day.

Gavin was driving with his mother Erin Brown in Grand Rapids when they saw a cat tossed from the window of the vehicle in front of them.

As she came to a stop, Gavin bolted out of the car and signaled the incoming traffic to stop so he could get to the cat and rescue him.

"In shock watching the cat slam the pavement and scurry all over the highway, he ran to the overpass right by me and jumped on top of the overpass about to jump down," Brown told Love Meow.

"Not sure which I'm in more shock of, the cat being thrown out a window of a moving vehicle on 196 or my son flying out of my car onto the highway and diving into an overpass to rescue a cat."
***

The ONT has been brought to you by 'Ette Self-Help Books.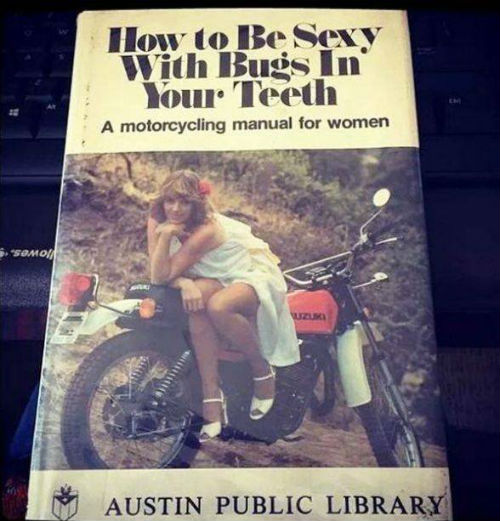 Notice: Posted with permission by the Ace Media Empire and AceCorp, LLC. Loose change, drink tokens and burner phones to petmorons at gmail dot com. Do not taunt the Otter.


posted by Misanthropic Humanitarian at
09:45 PM
|
Access Comments