« Food Thread: Duck, Government and Chicken With Chocolate Sauce...Or Something Like That
|
Main
|
Sunday Overnight Open Thread (1/19/20) »
January 19, 2020
Gun Thread: Puppies and Kittens! Puppies and Kittens!! [Weasel]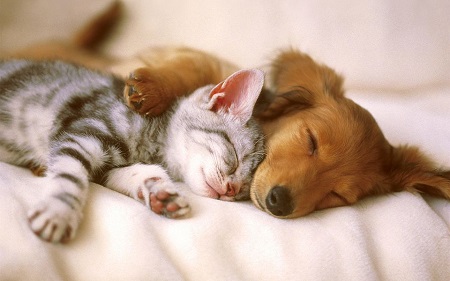 A Calming Photo of a Puppy and Kitten
A good strategy for dealing with difficult and stressful times is to focus for a moment on something soothing and calming. Some call it meditation or Zen, while others refer to it as finding their Happy Place. Whatever you call it, what could be any more relaxing and fun than puppies and kittens? Puppies and kittens are pretty much the best, amiright?! Let's hear it for puppies and kittens, and find a way to de-stress below, shall we?
OK. That didn't last long.
Virginia
When we left off in the Virginia discussion last week, leftists had filed a number of anti-gun bills for consideration. Here's a link to the list from last Sunday. With a Democrat majority it was almost certain some would pass, and some did. They are:
S.B. 35 - Control of firearms by localities; permitted events
S.B. 69 - Purchase of handguns; limitation on handgun purchases
S.B. 70 - Firearm transfers; criminal history record information checks
Several bills were rolled into the three shown above. Specifically; S.B 615, 450, 505 and 506 were rolled into S.B. 35, S.B. 22 was rolled into S.B. 69, and S.B. 12 was rolled into S.B. 70. The final legislative language can be found at the docket for tracking legislation.
You will note among those passed that S.B. 16 and S.B. 240 are not listed. S.B. 16 - Prohibiting sale, transport, etc., of assault firearms and certain firearm magazines was pulled from consideration by its sponsor, and S.B. 240 - Firearms; removal from persons posing substantial risk is apparantly in real trouble, being passed for consideration by the senate three days in a row. So with S.B. 16 dead, and S.B. 240 on life support, now the retards in the House of Delegates get a whack at this, with more than forty bills for consideration. Some of these were introduced by Republicans and are good, which means I think they stand little chance of success. Here's a link to the whole list courtesy of our friends at the Virginia Shooting Sports Association (VSSA). In many cases the House bills are some version of the Senate bills. A legislative recap can be found here.
The biggie among these, in my opinion, is HB 961 Assault firearms, certain firearm magazines, etc; prohibiting sale, transport, etc. This is the House version of S.B. 16 with the addition of a registration provision, which our despicable idiot Governor thinks is a great compromise. I understand this bill could be in trouble too, as there are a small number of Democrat Delegates who aren't convinced it's such a great idea. Whether it's because they own firearms themselves, or because they're from districts which are predominently pro-gun, remains to be seen. One thing I think is certain if tomorrow's Lobby Day in Richmond goes bad it could give them the political cover they need to change their positions. This is a very fluid situation, and we'll know more after the rally on Monday and as the House bills are advanced. Stay tuned.
In Other Developments
There is other news from Richmond since we got together last week. On Wednesday, Governor Dipshit declared a state of emergency in the Commonwealth which is in effect through Tuesday. As expected, he invoked a measure prohibiting weapons on the captitol grounds where the main events for the rally are to be held. Gun rights groups quickly filed to overturn the order, however, these efforts have been denied by the courts.
Here's the weapons-free zone created around the capitol. The area has been surrounded by chain link fencing with a single entrance and few exits.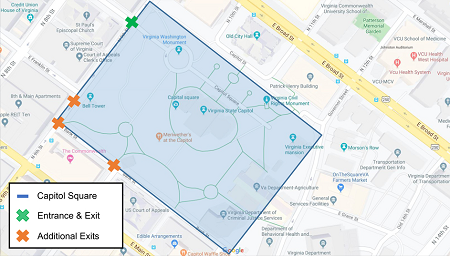 Open and legally concealed carry is allowed as usual outside the shaded area. The VCDL sent this message on Saturday regarding the cordoned-off area and the event in general, and this update earlier today.
If you will be in Richmond tomorrow, please be cool, be safe, and be aware of what's going on around you. If someone wants to start some shit, find a cop.
Puppies and kittens...? Anyone?
OK. I'm tired of talking about Virginia. Let's talk about guns!!
******
The Virginian Dragoon
Before it was lost in a tragic recreational boating accident that was totally not my fault, this example of the Interarms Virginian Dragoon, chambered in .44 Magnum, graced your ol' pal Weasel's gun safe.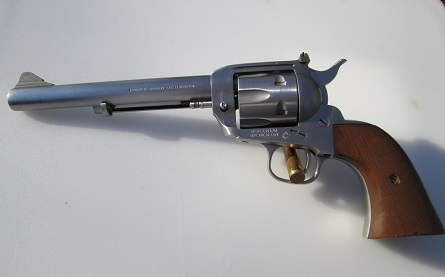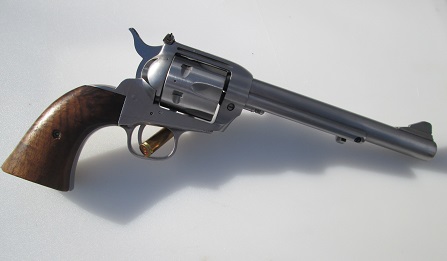 The Virginian Dragoon, patterned after the Colt Single Action Army, was made by Interarms, then a Virginia company between 1973 and 1984. These guns are very solid and well made, and are a lot of fun to shoot. This revolver is engraved with the Virginia state motto "Sic Semper Tyrannis" on the bottom of the grip frame. Nice touch!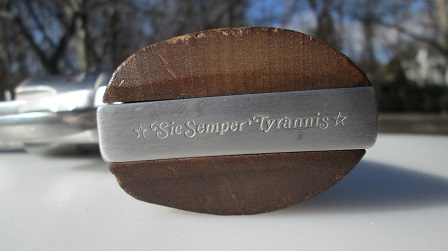 An excellent history of the weapon and it's production, by Lee Martin, can be found here, and a review by Guns.com can be found here. Are there any other Colt Single Action Army fans out there?
Oh shit! I wasn't going to talk about Virginia!
******
Virginia Gun Sales
I suppose it should really come as no surprise that gun sales in Virginia are up. Like way up. Like 200% up if this article in the Washington Examiner is to be believed.
So how about you all? What would you be doing if you lived in Virginia right now? Would you be buying guns, ammo, magazines, or all of the above?
******
Link-O-Rama

I'm really very seriously not kidding around anymore. Buy Ammo
AmmoSeek - online ammo search tool
GunBot - online ammo search tool
SG Ammo
Palmetto State Armory
Georgia Arms
AmmoMan
***Mail Bag***
This week (well, actually about 2 weeks ago, but who's counting) our pal Daddybb sent in a few pictures of a range day with his new Taurus.
My Christmas pistol was a Taurus G3 - try one it's fantastic at $250. These are from my first trip to shoot it, all shot at 40 feet.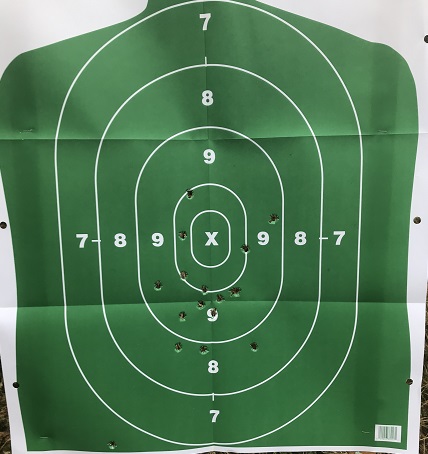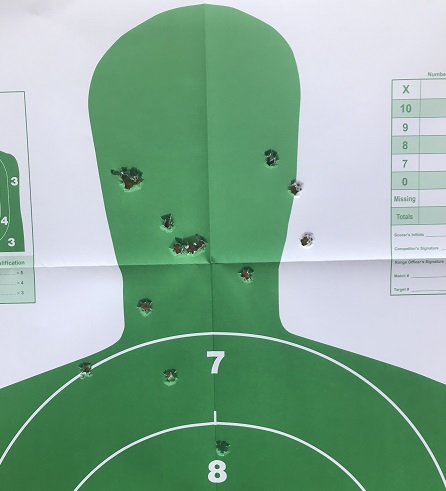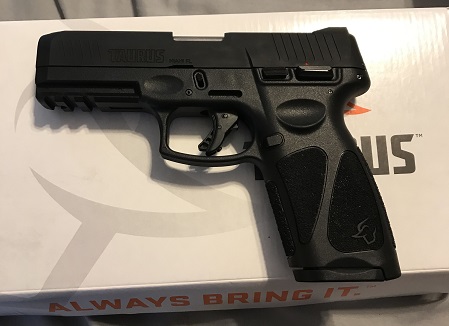 Nice job, Daddybb, and thanks for sharing!
******
Please note the new and improved gmail account morongunthread at gmail dot com. An informal Gun Thread archive can be found HERE. If you have a question you would like to ask Gun Thread Staff offline, just send us a note and we'll do our best to answer. If you care to share the story of your favorite firearm, send a picture with your nic and tell us what you sadly lost in the tragic canoe accident. If you would like to remain completely anonymous, just say so. Lurkers are always welcome!
That's it for this week - have you been to the range?


posted by Open Blogger at
07:00 PM
|
Access Comments