« Sunday Overnight Open Thread (1/19/20)
|
Main
|
Mid-Morning Art Thread »
January 20, 2020
The Morning Report - 1/20/20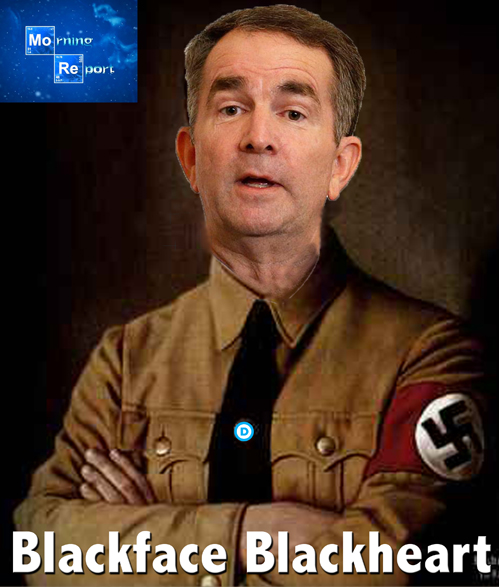 Good morning kids. Start of a new week and a Monday holiday honoring Dr. Martin Luther King Jr. The irony there is positively shattering considering the Left considers meritocracy evil and victimization the holy of holies. After Christopher Columbus and Robert E. Lee, I expect the re-re-naming of all those MLK Jr. Boulevards should be the next priority in the airbrushing of history, but I digress.
The big news items for today are the sham-peachment trial slated to commence tomorrow and today's pro-second amendment rally in Richmond, VA. More on that in a bit, but first to the main event. As the Democrats get set for a Hail Mary pass involving this Lev Parnas fabulist, and the RINO traitors have effectively blocked their own party from voting for an immediate dismissal of the case, the laconic, be-jowled Mitch McConnell has seemingly outmaneuvered the Democrats yet again:
... In other words, the big picture here is that it seems as though the Senate will move forward with an actual trial - details on a number of fronts on that as of yet to be determined - but that there will be one thing that is clear: If Schiff or the Democrats try anything untoward like they did in the House, the president and the Senate have the option to shut the whole thing down and blow it all up on them. That means Republicans hold the upper hand, and should things get crazy - while there are not currently enough votes to dismiss the trial or outright off the bat acquit Trump - after Democrat partisan gamesmanship there likely would be enough votes to dismiss the whole thing. Bad behavior, in a partisan way, from people such as Schiff and Nadler and other Democrats could drive more Republicans toward the motion to dismiss - the kill switch - if that ever becomes necessary.

McConnell, who a losing GOP primary candidate in West Virginia once derisively nicknamed "Cocaine Mitch' - a nickname he's since embraced as indicative of his tough persona - has a history of outsmarting Democrats in the Senate. Most notably, McConnell beat them when they tried in late 2018 to tank the Supreme Court confirmation of now Justice Brett Kavanaugh. McConnell has had many other such end-run victories around the Democrats, and sources close to him expect this Senate impeachment trial will be no different...
Along with Cocaine Mitch, much of the credit for the verbiage that the Dems signed onto rests with freshman Senator Josh Hawley. Despite Missouri and the rest of the nation being forced to endure the execrable Claire McAssKill because of idiot candidates like Todd Akin, Josh Hawley is turning into a champ, both with this and on other issues including reining in the beast of Big Brother Tech. Circling back, the senator from the twin states of Jekyll & Hyde, Rand Paul, is absolutely dead on about the defense being able to call any witnesses it wants - including Hunter Bribem and others that the Dems are desperate to hide. And now, Cocaine Mitch has maneuvered the Dems into a prime position to step on a rake yet again. We'll see how this plays out.
Elsewhere, famed liberal legal eagle Alan Dershowitz has joined the Trump defense team, this Lev Parnas is turning into Michael Cohen 2, Pressure-to-Bear-False-Witness Boogaloo and this latest "bombshell" will no doubt explode in the Democrats' collective face in the coming few days (G-d forbid this crap drags on into weeks), the Dems are also screaming about some alleged new evidence suggesting that Trump saboteur Masha Potatovich might have been spied upon, which is risibly chutzpa-critical considering what Trump and his team have endured for years now, Rudy is eager to take the witness stand though, despite his legal pedigree, I have my misgivings, Palsi Von Poligrip who claims to be in a somber, almost religious state of grace over the impeachment, showed just how sad she was by yucking it up with Ann Coulter's ex-midget wrestler Bill Maher, Lindsey Graham blasted Palsi over her transparent fraud, Teh Ted got in on the act with a trolling, Maxine Mikvah Waters reiterated that the political pogrom against our President will last forever, and at this stage, all I want for my life to be complete is to hurl a flaming sack of horse manure in Schiff-for-Brains' vile visage.

NOTE: The opinions expressed in some links may or may not reflect my own. I include them because of their relevance to the discussion of a particular issue.
ALSO: The Morning Report is cross-posted at CutJibNewsletter.com if you want to continue the conversation all day.
Follow us on Twitter: @CutJibNews


posted by at
07:43 AM
|
Access Comments