« Three Federal Agencies Are Now Investigating Walking Crime Spree Ilhan "Omar" Nur
|
Main
|
Cry: New York Times Whines That It's Unfair That The Department of Justice Is Investigating Leaks, Focusing on #HeroOfTheResistance James Comey »
January 16, 2020
Jeffrey Epstein's Bloody Eyes, and the Death of Neoconservative Pretensions of Superiority
The lawsuit alleges that girls as young as 12 were "deceptively lured" to Pedo Island "with money and promises of employment, career opportunities and school assistance."
A new lawsuit filed Wednesday by the attorney general of the Virgin Islands claims that Jeffrey Epstein trafficked girls to his estate on his private island as recently as 2018, as first reported by The New York Times.

The lawsuit against the wealthy investor's estate accuses him of sexually abusing young women and girls in the Caribbean, including some as young as 12 years old.

Epstein died by suicide in a New York City jail last year.
Oh, did he now?
Jeffrey Epstein had burst capillaries in his eyes suggesting he was murdered and did not hang himself, a forensic pathologist said in a yet-to-air interview with Dr. Oz.
Is this petechial hemorrhaging? They say that on CSI a lot.
...

Baden said he believes there are several "red flags" that suggest Epstein was murdered and did not kill himself.

Among those "red flags" are the burst capillaries in the eyes, which suggest manual strangulation, and the lack of any swelling or purple color to the legs.

...

"The blood settles after we die," Baden said. "If you're hanging, the lividity is on the lower part, on the legs, these would be maroon purple front and back, and they aren't."

Later, when examining Epstein's eyes, Baden said, "In a hanging, the arteries and the blood vessels, the veins are both clogged off and the person is pale. The face is pale."

'It suffocates you; no blood goes up there,' Dr. Oz. suggests.

'That's right. No blood coming in or out," Baden confirms. "With a manual strangulation, there's a backup of a pressure and the little capillaries can rupture and they're best seen in the eye."
I realize that it's very Conspiratorial of me to post this.
I should do what the anti-conspiracy-theory NeverTrumpers do, and keep my conspiracy theorizing to postulating that President Donald Trump and former federal prosecutor and mayor of New York Rudy Guiliani literally schemed to put out an actual assassination hit on former US Ambassador to Ukraine "Masha" Yavonovich.
Emphases added.
New Documents: Uh, Were Lev Parnas And An Associate Stalking Marie Yovanovitch? And If So, Why?

by ALLAHPUNDIT

If so, why were they stalking her? Were they... looking to take her out?


Yovanovitch was the U.S. ambassador to Ukraine appointed by Obama in 2016 and held over through the first two years of Trump's administration. Then Rudy Giuliani took a curious interest in having her ousted from the job, coincidentally right around the time he started leaning on Zelensky to reopen the Burisma probe. The suspicion is that Rudy knew Yovanovitch wasn't a Trump loyalist and would blow the whistle if she got wind of a quid pro quo aimed at squeezing the Ukrainian government for Biden dirt. She was a wrench in the works and the wrench had to be removed.

New question, per the documents from Lev Parnas that were released yesterday by Schiff's committee: How far were Rudy's associates prepared to go to "remove" her?
Input: A Rudy Guiliani associate was conducting surveillance on and research into someone, just as Hillary Clinton hired Fusion GPS to do on Trump.
Conclusion: Trump must have issued the Go Code for a Mob Hit.
Remember the Good Old Days when AllahPundit and the rest of the #SalonHot25 Twitter Circle-Jerk All-Stars routinely denigrated the Tea Party and the Freedom Caucus for their alleged over-eagerness to make wild accusations?
And they sniffed that Trump's belief in the birth certificate conspiracy theory meant that he lacked the intellectual and moral vigor to be president?
This klatch got addicted to conspiracy theories fed to them by CNN and Rachel Maddow, mainlining Russia Collusion Conspiracy Theory smack into their veins ever day.
But that drug is no longer available.
So they've gladly hooked themselves up to the leftwing media's Methadone Drip of Russia Collusion Conspiracy theory substitutes.
Not quite the kick of real heroin, but it will get you past the shakes and shivers.
And that Methodone Drip of fresh conspiracy theories now includes, just casually speculating, oh, Rudy Guilliani? Yeah, he was conspiring with Trump to literally have an obstructive State Department employer literally assassinated.
Well! We're a long ways gone from the days of "We're better because we're more fact-based and less conspiratorial," huh?
They've jettisoned the pretense that they're against conspiracy theories, as they now gladly embrace whichever ones give them similar highs to the ones they first felt on the Russia Collusion smack.
Still chasing the Red Dragon.
But they still think they're Better, somehow. Not for any particular reason -- it's not about what you do, but what you are. This is a Status-based thing, not a what-you-do sort of thing.

Previously they could say "We're better because we don't do X" (even though they always did). Basing their claim on "being Better" on something they claimed they did.
Now that was always bullshit -- it had the whiff of someone who dons a blue hat and then says, "All people who wear blue hats are superior" -- but at least there was an action-based pretext for their claims of superiority.
At least they could claim they were aspiring to a standard, and it was that standard which was the mark of superiority, not just the accident of their background. (And as this group is getting long in the tooth, I have to say that reliance on the good grades you got in college as a Class Marker is getting more and more pathetic.)
But they've abandoned that justification for their religious conviction of their own superiority. They still are religiously convicted of their superiority -- it's just that they don't base it on anything they're supposedly doing, or not doing, any longer.
It's not based on a standard, but merely their status.
Now with that pretext stripped away, the message is "We're better just because we're better. Period."
Thus shifting the justification as to why they should Rule from an action/behavior claim -- which is still odious and bullshitty, admittedly -- to a purely status based claim of "We went to good schools, many many many years ago, and kinda-sorta were on the lower-middle rungs of the Professional Class before we washed out, and we think that just makes us a Better Class of People, forever."
No matter how many facts they get wrong, they're smarter; no matter how many of their predictions fail wildly, they're still sharper-eyed about the future; no matter how many laughably absurd political ops they fall for, they're still cannier and wiser than thou.
If this all sounds quite a bit like a standard issue Upper Middle Class White Liberal's unstated claim -- "We're better just because we are better, and you should defer, Deplorable!" -- that's because it's exactly like that.
These are all members of the same failed former ruling class, which has two wings, a very socially liberal wing and a mildly socially liberal wing, and they each thing they should rule, but both agree that if they themselves cannot rule, their opposite numbers must be supported over all other rivals.
In other words: Neoconservatives think they should be in charge, but if neoconservatives can't be in charge, they believe their neoliberal Class Cousins should rule in their stead, and they will viciously attack any challengers from the right who would upset this neoconservative/neoliberal alliance.*
They are united in this one conviction: The Deplorables should never have any say in the nation's governance, except to be permitted to offer (unneeded) affirmation of what we and the liberals have already agreed on their behalf.
To literal hell with them all.
* I should note that the neoliberals have not agreed to support the neoconservatives over, say, a Bernie Sanders. They will support at communist.
It's really only the neocons who are eager to defect to the opposite party to prevent their interparty rivals from ever having any kind of say in American affairs. In their alliance with the neoliberals, of course the neoconservatives are the c**ks.

By the Way: Many of the #SalonHot25 conceive of themselves as rather like William F. Buckley in the 1950s, ejecting the Deplorable John Birchers from the movement.
Indeed, a group which served as AllahPundit's and the NeverTrumpers' most repulsive Twitter allies called themselves "The Buckley Club" -- a reference to Buckley's ejection of the Birchers.
Idiots like Noah Rothman once called for purity tests and purges of the "new Birchers," as they imagined them.
But while these Cargo Cultists fancied themselves as the New Buckleys kicking out the New Birchers, they never talk much about why Buckley expelled the Birchers.
They never talk about what lunacy it was that finally got the Birchers expelled.
It wasn't that the Birchers were antisemitic or anti-black. The old National Review accepted a certain amount of that.
No, what finally spurred Buckley to read the Birchers out of the movement was the Birchers' psychotic obsession and conspiracy theory that The Current President of the United States was actually a Russian agent under the positive control of the Politburo.
The current president, back then, was Eisenhower.
Now, of course, it's Trump.
And the people who want to kick out "the New Birchers"... believe exactly the same conspiracy theory that made the Old Birchers laughable.
Back then, believing the president was a Russian Sleeper Agent was enough to get you kicked out of the conservative party.
Today, of course, it makes you a True Conservative Hero.
The difference?
Back then, the Russian President Conspiracy Theory was put forward by Deplorables and hence deplorable itself.
But now, the Russian President Conspiracy Theory is put forward by their very good liberal friends, and as this group is culturally liberal and aspires to be accepted by liberals, they believe that anything liberal is automatically non-deplorable and in fact rather Elevated.
So the only real difference between the Old Birchers and the New Birchers -- the deranged "Republicans" who've pushed the Russian President Conspiracy Theory -- is that the latter believes in a liberal-originated conspiracy theory, which they think makes it smarter and classier.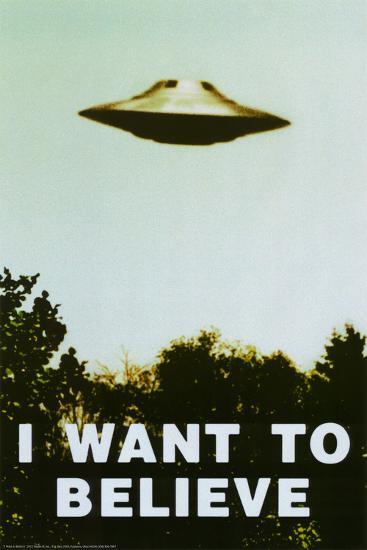 posted by Ace at
05:40 PM
|
Access Comments