« Debate Open Thread
|
Main
|
The Morning Report - 1/15/20 »
January 14, 2020
Tuesday Overnight Open Thread (1/14/20)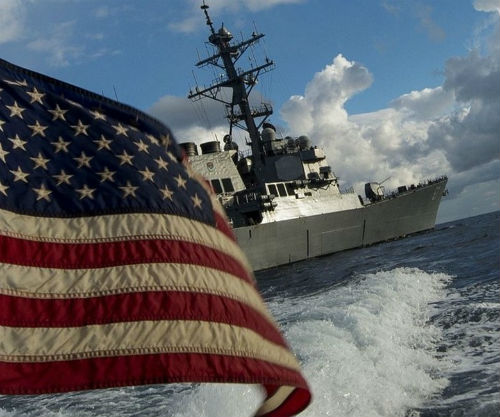 ***
The Quotes of The Day

Quote I

Shut the fuck up you spastic little retard. Ace, Ace of Spades Side Bar 1/13/20

Quote II

"The desecration of those ideals and the near moral collapse of this country falls squarely in the lap of Trump's supporters, as opposed as opposed to Trump himself, who is merely what psychology labels the 'objective negative function, Like fire, floods and earthquakes, it destroys, and only destroys, by its very nature. Without prejudice."Alec Baldwin

Quote III

"For real people, if something works in theory, but not in practice, it doesn't work. For academics, if something works in practice, but not in theory, it doesn't exist." Nassim Nicholas Taleb

Quote IV

I know you don't like Donald Trump. You have a right not to like Donald Trump. And if you feel it necessary, because you want to fix the skyrocketing stock market and rock-bottom unemployment problems he caused, you can campaign against Donald Trump and support his opponents, whether it be the senile pappy of the promiscuous crack connoisseur, or the fake Indian, or the crusty communist, or that insufferable little weasel who is mayor of the Indiana equivalent of Barstow. That is your right as an American. But you are total garbage if you choose to side with our enemies because you don't like the guy who the American people elected over your objection.Kurt Schlichter

Quote V


"NYT reporter suggests American press, by being criticized for poor reporting and other failures, suffers similarly to journalists in Iran, who are imprisoned, tortured, and murdered for their reporting. All this while American media downplays or ignores Iran's lies." Mollie Hemmingway

Quote VI

The peace-through-strength policy is often unappreciated at the time. One day the Trump Library may sell T-shirts emblazoned with a presidential tweet that reads, "I freed Iran, and all I got was this lousy T-shirt." Susan Shelley

Quote VII

"So they fire the GM, they fire the manager, and (MLB) probably is going to get (Red Sox manager) Alex Cora, who was the (Astros) bench coach at the time," Rose explained. "But what about the players who were behind this and taking the knowledge? Should they get off scot-free?

"Don't you have to do something to the players who were accepting the stolen signs? Nothing's been done. Is that fair?" Pete Rose
***
If you are still using Windows 7, you're hosed.

As of today, Microsoft is no longer supporting Windows 7. That means no more software updates, security fixes or patches, or technical support. It is dead, an ex-operating system if you will. There's a decent chance this doesn't affect you—after all, Windows 7 first launched over 10 years ago in October 2009. Windows 8 and 10 have both come along since then. That said, Windows 7 was a solid OS and millions of computers are still running it. So, what do you do if you or your company is still on Windows 7?

The easy answer is: Get Windows 10. There are two ways you can go about that. First, if you're an individual user and your computer is more than three years old, you might want to consider getting a new computer entirely. But if you can't afford that right now, or if you're a business and replacing that many computers is an outrageous expense, the more cost-effective solution is to simply upgrade. While Microsoft initially offered free upgrades to Windows 10, that offer expired back in July 2016. Now, it'll cost about $140 per computer for the cheapest version.
***
Coffee could act as a weight-loss tool
Those who drank 4 cups of caffeinated coffee per day over six months saw a nearly 4 percent drop in overall body fat, researchers report in a new study.

If losing weight sits high atop your New Year's resolution list, you might want to reach for a piping-hot cup of joe.

New research suggests that 4 cups of coffee a day can help shed some body fat.
***
The high is gone but poor driving skills remain.

Running red lights. Driving at high speeds. Crossing center lines into the opposite lanes. Getting into accidents -- even hitting pedestrians. A new study found these were some of the dangerous driving behaviors of regular, heavy users of recreational weed who began using before the age of 16.

Here's the catch: users drove this badly even when they were no longer high.

The study, published Tuesday in the journal Drug and Alcohol Dependence, asked chronic, heavy marijuana users to drive in a customized driving simulator.

"Heavy use was defined by daily or near daily use, a minimum of four or five times a week, with a lifetime exposure of 1,500 times," said Staci Gruber, director of the Marijuana Investigations for Neuroscientific Discovery (MIND) program at McLean Hospital, the largest psychiatric teaching hospital of Harvard Medical School.
***

Although Colorado is going to the fruits and nuts, there is still some sanity there.

On January 1st, Colorado's new "red flag" gun confiscation law went into effect. This hasn't resulted in the immediate stampede of requests that some gun owners feared, but there have been a handful of them processed already. Three such requests, including two in Denver, were approved. A fourth request coming from the town of Limon in Lincoln County, however, was denied by the judge hearing the petition. This represents the first such denial of a red flag complaint against a gun owner in the state. (CBS Denver)
***

Live and let live, amirite? Not so fast. Law enforcement threaten to arrest National Champ LSU players.

The police that arrived, to their credit, were not overly militant about the triggering plumes. One was heard saying to the players they could actually continue, but they had to give the announcement on behalf of their commander. But the fact that this was even an issue, causing it to be called in, is a sign of where we are as a society.

Sad, but not shocking. Considering that I catch grief simply for having a cigar in my profile picture, generating the occasional rebuke, it is hardly a surprise that a locker room celebration had to involve the authorities. Glad to hear that some of the players were not taking the threat seriously.

In fact, the officer announced to the players any smoking cigars in the locker room would be subject to arrest. Several players holding stogies laughed at the warning like it was a joke but the cop wasn't smiling.
***
Today's homeless population, sophisticated urban outdoorsmen.

Los Angeles sanitation crews recently found tents, power generators, and a multi-level treehouse during the fourth and final phase of a project to clear hundreds of homeless people and debris from a 2,000-acre recreation area.

The California Highway Patrol shared images of the discovery on social media last week, writing: "Large illegal makeshift structures, like this 3 story treehouse, are being dismantled in Sepulveda Basin today. This is a part of a multi-phase and multi-agency clean up operation in the basin."

CBS2 described the Sepulveda Basin cleanup endeavor as "a public safety effort" that began in August. On Wednesday, hazmat teams in full protective gear targeted a 34-acre section of the park considered "the most dangerous to live in because of flooding and thick woods," according to the outlet. The area is an active flood basin that is off-limits to the public.
***

Federal lawsuits have been filed against Iran and private sector firms for deaths of American armed forces.

On December 27, 2019, more than 500 members of American military families, including over 100 Gold Star families, filed two lawsuits: one against the Islamic Republic of Iran, and another against eight multinational companies that operate in Afghanistan. The pair of lawsuits alleges that the government of Iran and these specific corporations – the defendants in the cases – materially assisted al-Qaeda and the Taliban to kill American military forces.

The first lawsuit involves 503 Americans seeking damages from the Islamic Republic under the Foreign Sovereign Immunities Act (FSIA), which holds state sponsors of terrorism liable for extrajudicial killings of Americans. The complaint, filed in U.S. District Court of the District of Columbia, alleges that Iran provided financial, material, and tactical support to the Taliban and al-Qaeda. This support reportedly resulted in hundreds of American casualties between 2007 and 2017.

Based on State Department cables and Congressional testimony, the lawsuit accuses Iran of building close ties to al-Qaeda. After 9/11, the Iranian government offered a safe haven for senior al-Qaeda leaders. While living in Iran, they reportedly directed and organized terrorist operations around the world. The lawsuit cites Osama Bin Laden's own admission of Iran being al-Qaeda's "main artery for funds, personnel, and communication." In July 2011, the U.S. Treasury Department designated six members of al-Qaeda, citing the Iranian government's agreement to grant al-Qaeda members "freedom of operation and uninhibited ability to travel for extremists and their families."
***

What happens when you don't plan well? You piss and moan to the entire world.

Living Off-Grid Seemed Like Fun Until I Tried it

We emerged like miners rescued from the dark pits of the earth and vowed: never again.

I wanted to get far away from pavement and pollution, to immerse myself in the rhythms of nature. My partner, who had the skills and equipment needed to build our dream home, was my knight in dirty work boots. But there are dreams, and there is reality. And living off-grid in a campervan for three years taught me how very wide the chasm between the two can get.
***
Oooops!Quite the 'Oh Shit!' moment.

Mistakes happen—they just better not happen in Dad's car. One young man seems to have forgotten that rule after he apparently hopped into his dad's Ford Mustang Shelby GT350R to start it up for his friends and accidentally launched the stick-shift sports car into a wall. Oh yes, there's video.

Uploaded to Facebook, the clip shows the Mustang from behind, driver door open as the young man attempts to start it. You can hear a brief accessory chime in the first second, as if he's trying to turn it on without stepping on the clutch. At about five seconds in, he succeeds in coaxing the 527-horsepower Voodoo V-8 to life, but the car immediately lurches forward and smacks the metal wall with a sickening crunch.

Warning, there's some brief NSFW language here.
***

As a parent, you lend a helping hand.
***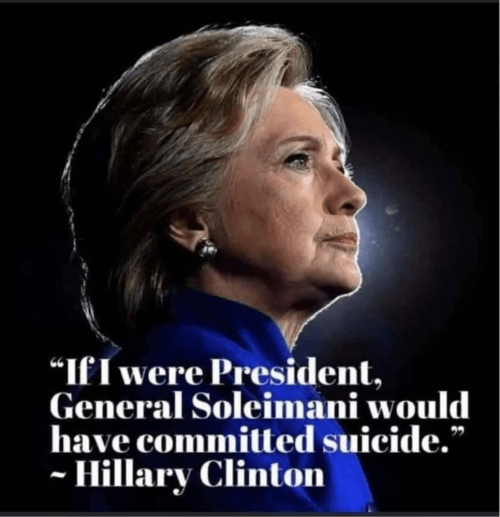 ***

It is so easy to spend other people's money. Right Canadian Prime Minister Justin Trudeau.
Canada will contribute to the security bill for protecting the Duke and Duchess of Sussex after their decision to step down as senior royals, it was claimed today.

Canadian Prime Minister Justin Trudeau has agreed taxpayers in his country should pay for Prince Harry, Meghan and their son Archie's protection while they are there.

Mr Trudeau has assured the Queen that the family will be safe while in his country, with Canada expected to pay around half of the estimated £1million annual bill.

But there are concerns that the large cost could lead to a backlash in Canada and damage the status of the monarchy there, reported the London Evening Standard.


The couple believe this should continue, even though their security bill is close to £1million a year and this could rise further if arrangements become more complex.
I hope and pray they stay in Canada.
***

Say, about those polar bears.........2019 Alaska aerial survey found the most polar bears since 2012 – dozens of fat healthy bears

Well, yes – she would say that seeing more bears doesn't mean there are more bears: that's the official line to explain any and all increases in recent onshore sightings or problems with bears (even though in the 1980s, seeing more bears did mean more bears).

By her own admission, 2017 had an early retreat of sea ice in the Southern Beaufort, yet only three bears were seen onshore during the July portion of the summer survey, so she explains away this contradiction by talking about trends. However, citing 30 year trends in sea ice decline to explain events one specific time is a PR stunt: it's a way of spinning information to suit the narrative but scientifically, it makes absolutely no sense.
***

Could he give more money? Perhaps. However according to the virtuous "Blue Check Mark gods. It's not enough money.

Amazon has pledged 1 million Australian dollars, or about $690,000, to support victims of the Australian wildfires that have devastated the continent.

However, Amazon has drawn backlash for the size of the donation, which pales in comparison to the company's $936 billion market cap.

In 2018, Amazon CEO Jeff Bezos' wealth grew by $690,000 every five minutes.
Critics ripped Amazon for pledging a donation smaller than that of Facebook and Kylie Jenner, among others.

One woman said she raised nearly twice what Amazon pledged by selling nude photos online.
***
The U.S. Army, Attrition: Self-Inflicted Wounds

January 12, 2020: The U.S. Army quickly recovered from its recruiting crises in 2018. That was the first year since 2005 that the army failed to achieve its recruiting goal (76,500 new recruits). The fiscal year ends on September 30 and the army was forced to examine how was going about its recruiting. Changes were made and the army exceeded its recruiting goal in fiscal 2019.

The turnaround was not miraculous. Upon close examination, the army discovered that the problems in 2018 were largely self-inflicted. There were a lot of other problems with how the army ran its recruiting operation and that's where solutions were found. Another factor was that 2018 was a spike year, in which the need for recruits went up because of the large number of troops retiring or not reenlisting that year. The army fell short by 7,000 recruits in 2018 and even though that boosted the need for 2019, the goal for 2019 was only 68,000. In 2018 the other three services (navy, air force and marines) required a total of 100,000 and all met their goal.
***
The ONT Musical Interlude
Neat version.
On this day: 14 Jan 1966
David Jones changed his name to David Bowie to avoid confusion with Davy Jones from The Monkees, just in time for the release of his single, 'Can't Help Thinking About Me'. He would later say that he chose "Bowie" because he liked that "big American bear-killin' knife." via thisdayinmusic.com
&&&
Born on this day: 14 Jan 1969
American musician, singer, songwriter, record producer Dave Grohl. At the age of seventeen, Grohl joined Scream, he was the longest serving drummer with Nirvana and the frontman and founder of the Foo Fighters and is the drummer and co-founder of the rock supergroup Them Crooked Vultures. In 2012, Grohl was estimated to be the third wealthiest drummer in the world, behind Ringo Starr and Phil Collins, with a fortune of $260 million. via thisdayinmusic.com
***

I thought yoga was supposed to help you be at peace. Not for our Genius Award Winner.

JANUARY 13--An Iowa yoga instructor allegedly pummeled a fellow moviegoer whose use of a phone during a showing of "Once Upon a Time in Hollywood" was purportedly responsible for "ruining the film" for the accused assailant.

Police yesterday arrested Nicholas Glasgow, 34, on assault and criminal mischief charges in connection with an incident last year at an Iowa City multiplex. Seen at right, Glasgow was released this morning from the Johnson County jail, where he had been booked on the misdemeanor charges.
***
From temporary to permanent employment, Tonight's Feel Good Story of The Day.

DETROIT – General Motors' worker Adarrey "Ace" Humphrey was blindsided Sunday. That's when his life changed.

Humphrey, 27, has been a part-time temporary worker at GM's Flint Assembly in Michigan for the last three years. On Sunday morning, he and about 250 of his co-workers crowded into UAW Local 598's union hall. Most thought they were there for a routine meeting.

But when the local's president stepped to the mic, the room listened in awed silence.

"He said, 'As of tomorrow, you guys are full-time seniority employees of GM,' " Humphrey said. "There was a gasp in the room for a few seconds. Some of us thought he misspoke. Then, we had to say, 'No, we heard him right!' It was amazing."

On Monday, GM made about 930 temporary workers permanent full-time employees at 30 of its 52 UAW-represented facilities in the United States. There are more to come in the months ahead, it said.

Ford Motor Co. also moved 592 temps to permanent full-time on Monday, the UAW said, and will do more conversions of temps next month. But Fiat Chrysler Automobiles is still working to implement its temporary worker conversions, said the UAW.
***

Tonight's ONT has been brought to you by Break Time Activities.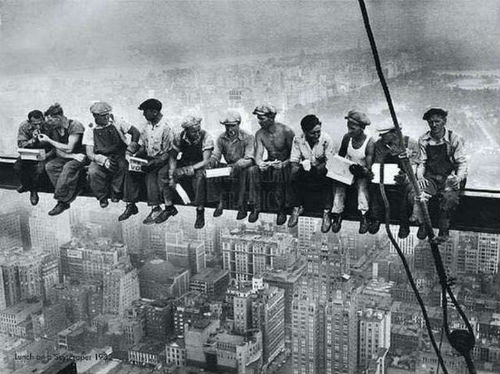 Notice: Posted with permission by the Ace Media Empire, Ace Corp, LLC, and their attorneys, Dewey, Cheatem & Howe, S.C. You don't always get what you want or what you need. But you always get The ONT.


posted by Misanthropic Humanitarian at
10:00 PM
|
Access Comments