« Oh No! It's Thursday Night!
|
Main
|
Mid-Morning Art Thread »
January 10, 2020
The Morning Report - 1/10/20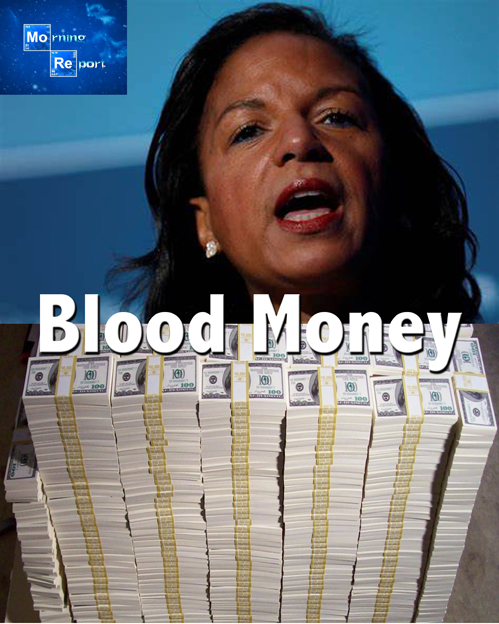 Good morning kids. The weekend is here and the top stories remain the President's crippling of Iran via the liquidation of its terror mastermind as well as the Democrats' self-inflicted debacle of sham-peachment. The big news out of the first item is that the President revealed that Soleimani was preparing to blow up one or more American embassies besides the one in Baghdad that was the target of an attempted assault and takeover on New Year's Day. And that is what precipitated our taking him out (and not for a meal and a movie). Meanwhile, despite their Estes-level junior rocketry display that did nothing but kick up sand in the desert, blow up on launch, and most horrendously take out a Ukrainian airliner, the medieval miscreant mullahs continue to pound their chests and declare that that display was just a warm-up. I assume that that is nothing but bluster to try and pump up their completely deflated image in the Muslim world and within their own populace after Trump's curb-stomping. And that's on top of a sanctions regime that is threatening to topple the 40-year reign of Tehran terror.
That said, we are not dealing with rational actors. The mullahs would have no reservations about using nukes and bringing about Armageddon because to them, that is an actual long term strategic foreign policy goal if they cannot achieve global Islamic subjugation and domination via force of arms or political subterfuge. Whatever their next moves may be, Victor Davis Hanson notes that none of their options are good. As for how we got here, it was 40 years of pinhead globalist naval-gazing and appeasement, with a soupcon of self- and Israel-hatred thrown in, all capped off by Barack Obama and company making that puerile, faculty lounge think tank drivel official foreign policy.
By the way, along with the missiles that landed in the desert and took out that Ukrainian airliner, Mr. Obama's insane idiocy (or was it idiotic insanity?) of appeasing Iran led directly to the deaths of Christopher Stevens and three other Americans in Benghazi in 2012. Recall that all through the run up to the campaign that hoary chestnut Obama crowed, "Bin Laden is dead and GM is alive!"? So, acknowledging and attempting to prevent a confirmed plot would kind of make him look a bit foolish. The other more insidious reason was he and Clinton were using Benghazi to illegally run guns to terrorists in Syria (with the help of John McCain, the Guinness World Record holder for longest continuous funeral service). Now here's the killer-diller: guess who was the mastermind of the attack on the Benghazi compound?
Funny, as in disgusting, that of all people Susan Rice is now back on the tube doing what she was born to do, evidently; that is, lying her ass off, just like she did about that Nakoula Nakoula videotape that no one saw and yet caused the entire Middle East to erupt in anger, with Benghazi as the unlikely epicenter. Now she's furiously attempting to defend her and her boss' policies vis a vis the JCPOA nuke deal sell-out that delivered billions of dollars in both formerly frozen assets and pallets of cash right into the hands of the terrorists, including Soleimani. The other thing delivered to the Iranians was a promise that the now liquefied ex-terror mastermind would not be pursued or prosecuted for his crimes, past, present or even future.
I used to think it was all sort of accidental that the President's actions and more crucially his words in defense of his actions caused the Democrat-Media Complex to step on the metaphorical rake. Now, I think he's intentionally saying things to make them shoot themselves in the face. By correctly placing the blame for this mess on Obama as well as the previous administrations, he has caused the Left to have to both defend their actions and in doing so, expose the heretofore more or less unaware public and LIV crowd about things they effectively buried or memory-holed. Honestly, how many people before this past week were aware of what really happened in Benghazi and what it was all about? In fact, up until now, the Media poo-pooed "Benghazi" as right-wing tinfoil hat conspiracy mongering. Now, all of a sudden, Trump's actions leading up to and perhaps including the liquidation of Soleimani are officially "Trump's Benghazi." Forgetting the contradiction, most LIV people are going to say "well, what the hell was Benghazi in the first place?" Well played, Mr. President.
SOLEIMANI LIQUIDATION, IRAN TENSIONS
NOTE: The opinions expressed in some links may or may not reflect my own. I include them because of their relevance to the discussion of a particular issue.
ALSO: The Morning Report is cross-posted at CutJibNewsletter.com if you want to continue the conversation all day.
Follow us on Twitter: @CutJibNews


posted by at
07:40 AM
|
Access Comments