« Gun Thread: Low Battery Edition [Weasel]
|
Main
|
The Morning Report - 12/30/19 »
December 29, 2019
Sunday Overnight Open Thread (12/29/19)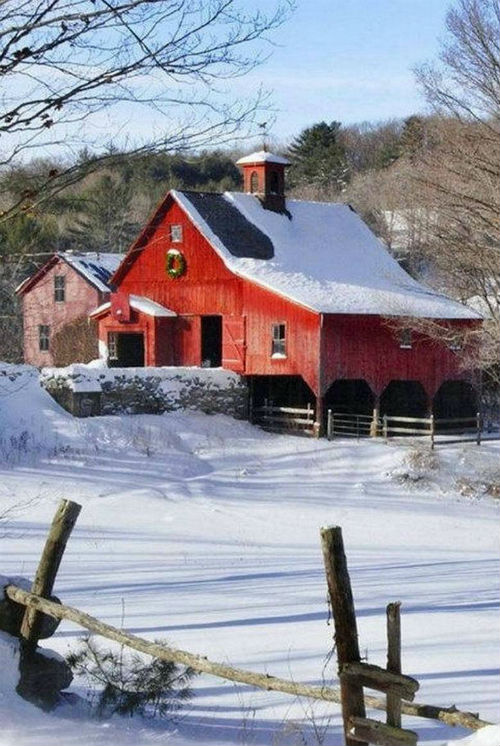 ***
The Quotes of The Day

Quote I

"Thank you, Rolf. I'm embarrassed to admit that up until a few years ago, I didn't know anything about the evils of palm oil. Franky did. This is a woman who watches Grayson Franky. In the second season, Grace very innocently was putting palm oil in vaginal lubrication that she and Franky were going to sell, you know, older women, challenges. Well, when Franky found out that Grace was putting palm oil in the vaginal lubricant, she went ballistic. Grace had never seen Franky get that upset because she loved orangutans and palm oil trees were destroying the habitat of orangutans and she went on a rant that grace had never seen. It was so dramatic that me who plays grace started to research it. And that's how I found out about the evils of palm oil. You see I have a big problem. I kind of like to think that Lily Tomlin never did anything before grace and Franky. Or 9:00 to 5:00. I kind of like to think she never did anything without me in it, with her. But I'm forced to admit that, in fact, she's done quite a lot without me and kind of like done things that nobody else has ever done. Like she's one of the greatest comedians that ever lived."Jane Fonda

Quote II

In an attempt to appease citizen resistance, Northam suggested there would be a ban on only the sales of semi-automatic rifles. He would allow gun owners to keep their current AR-15s and similar rifles as long as they registered them. Otherwise, they must surrender the rifles. I'd urge Virginians not to fall for the registration trick. Knowing who owns what weapons is the first step to confiscation. Dr. Walter E. Williams

Quote III

"We have to be creative and innovative and disruptive and challenge the way we've been doing things forever." Gov. Bill Lee (R-TN)

Quote IV

"It is a community asset, and Wake County commissioners and staff will work to ensure that the facility is again made available for the community's use as soon as possible,".County Board of Commissioners Chairman Greg Ford
***

Unfortunately another senseless attack with a firearm occurred today. Fortunately, there was a good guy present with a pistol to take out the bad guy.

A good guy with a gun shot an alleged church shooter in White Settlement, Texas, Sunday morning.

DFW.CBS Local reports that the alleged gunman entered the church, walked up toward the front, and opened fire just before 10 a.m.

A church member who serves on the church security shot the alleged gunman.
Just imagine how many people could have been injured or killed while waiting for LEO to respond.
***

An interesting campaign declaration. I suspect the #SalonHot25 have one hell of a hardon.

Joe Biden hasn't been endorsed by his former boss, Barack Obama, but he's open to sweetening the deal.

If elected president, Biden says he'll consider nominating Obama to the Supreme Court.

"Biden [was] asked here in Washington, Iowa, if he would ever nominate former President Obama to serve on the Supreme Court. 'If he'd take it, yes,'" Wall Street Journal reporter Ken Thomas wrote on Twitter.
Jonah Goldberg hasn't been this hot since his dog humped his leg.
***

It must be so nice that Los Angeles doesn't have any pressing problems. Los Angeles considering making Uber and Lyft autos all electric.

In November, Los Angeles-based clean technology leaders announced its Zero Emissions 2028 Roadmap 2.0. At the time, Mayor Eric Garcetti called for a 25% reduction in air pollution by 2028. Today the Financial Times is reporting that Los Angeles may now force Uber and Lyft to use electric cars.

Mayor Garcetti said:

"We have the power to regulate car share. We can mandate and are looking closely at mandating that any of those vehicles in the future be electric."

The city's 2028 green plan includes purchasing more electric buses, and EVs for the city's municipal fleet. Electric vehicles would account for 30% of all light-duty passenger vehicles on the road and at least 80% of all vehicles sold. The city may end up deploying America's first electric fire engine.
***

This Texas boy is a normal 12 year old boy. Christmas present used for a fire.

Christmas went up in flames for a family in Texas, after a 12-year-old boy decided to use a magnifying glass for something other than reading.

Interior designer Nissa-Lynn Parson shared on Facebook how her family's Christmas Day was "memorable to say the least" after her 12-year-old son used the magnifying glass he received as a present to try to light things on fire.

"Cayden asked for a magnifying glass for Christmas," Parson said in a video posted to Facebook. "We thought, 'Oh, he wants to magnify something.' No, he wanted to see if he can make fire with it, and they did."
***
If only I were POTUS for a day. What would you do Misanthropic Humanitarian? I would pull us out of the United Nations so fast your head would spin.

The United Nations Entity for Gender Equality and the Empowerment of Women, also known as UN Women, has declared that motherhood is not a blessing, but a "penalty."

UN Women in a tweet posted on Christmas Eve shared a graphic describing how "Being a mother" has been a "violation" from the "Beginning of time." Penalties included under this "violation" enforced by "[Officer] P. Atriarchy" include the following:
***
If you haven't cut the cable yet. Good news for you.

After a longstanding campaign by Consumer Reports, The Television Viewer Protection Act of 2019 passed the House and the Senate last week buried inside a giant appropriations bill that now awaits President Trump's signature. Techdirt reports:

The bill bans ISPs from charging you extra to rent hardware you already own (something ISPs like Frontier have been doing without penalty for a few years). It also forces cable TV providers to send an itemized list of any fees and other surcharges to new customers within 24 hours of signing up for service, and allows users shocked by the higher price to cancel service without penalty.
***

Rachel Maddow admits when she is on air she is full of shit.

MSNBC host Rachel Maddow's defense in court over her claim that One America News is "really, literally is paid Russian propaganda" is that statements she makes on her show should not be considered facts.
***

Regular commenters and lurkers know I have a strong wariness of law enforcement. Although I have distrust of them doesn't mean I'm ready to rid our country of law enforcement.
Latest progressive 'big idea' is so foolish it's hard to believe they're serious… but they are

Some progressive ideas sound good and seduce the young and naïve with their idealism. Socialism, for example, pretends that selfishness and indolence would not result from common ownership of the means of production. "From each according to his ability, to each according to his need," was so seductive that it helped inspire communists for over a century, and still appeals to those whose needs exceed their abilities.

But some other ideas, currently being taken seriously by American progressive intellectuals are so self-evidently ridiculous that it is hard to believe that anyone could take them seriously. But this, via City Journal, is not a joke:

The latest call to action from some criminal-justice activists: "Abolish the police." From the streets of Chicago to the city council of Seattle, and in the pages of academic journals ranging from the Cardozo Law Review to the Harvard Law Review and of mainstream publications from the Boston Review to Rolling Stone, advocates and activists are building a case not just to reform policing—viewed as an oppressive, violent, and racist institution—but to do away with it altogether. When I first heard this slogan, I assumed that it was a figure of speech, used to legitimize more expansive criminal-justice reform. But after reading the academic and activist literature, I realized that "abolish the police" is a concrete policy goal. The abolitionists want to dismantle municipal police departments and see "police officers disappearing from the streets."

One might dismiss such proclamations as part of a fringe movement, but advocates of these radical views are gaining political momentum in numerous cities. In Seattle, socialist city council candidate Shaun Scott, who ran on a "police abolition" platform, came within 1,386 votes of winning elected office. During his campaign, he argued that the city must "[disinvest] from the police state" and "build towards a world where nobody is criminalized for being poor." At a debate hosted by the Seattle Police Officers Guild, Scott blasted "so-called officers" for their "deep and entrenched institutional ties to racism" that produced an "apparatus of overaggressive and racist policing that has emerged to steer many black and brown bodies back into, in essence, a form of slavery." Another Seattle police abolitionist, Kirsten Harris-Talley, served briefly in as an appointed city councilwoman. Both Scott and Harris-Talley enjoy broad support from the city's progressive establishment.
***
The ONT Musical Interlude
Born on this day: December 29, 1951 - Yvonne Elliman
Yvonne Elliman, singer, 1978 US No.1 & UK No.4 single 'If I Can't Have You', also worked with Eric Clapton. via thisdayinmusic.com
&&&
Died on this day: December 29, 1980 - Tim Hardin
American singer, songwriter Tim Hardin died of a heroin overdose. Hardin wrote the songs 'If I Were A Carpenter' (covered by Bobby Darin, Johnny Cash and June Carter, The Four Tops, Leon Russell, Small Faces, Robert Plant and Bob Seger,) and 'Reason To Believe', (covered by Rod Stewart). Hardin appeared at the 1969 Woodstock Festival. via thisdayinmusic.com
***

Special orders don't upset Burger King, the same can't be said for this Genius Award Winner.

DECEMBER 29--Two Burger King employees were attacked yesterday by a Grubhub deliveryman who "became agitated when informed that his order was not ready for pick up," according to police reports.

Investigators say that Daniel Delellis, 43, arrived at a Burger King in Clearwater, Florida around 5:20 PM Saturday to "pick up an order" for Grubhub, the online food ordering business.

But when told he would have to wait for the order, Delellis allegedly walked outside and picked up a "3 foot in height hard plastic ash tray" and swung it at the restaurant's front doors. Delellis, seen at right, then struck a male employee in the chest with the ash tray.
***

It is nice that parent's teach their children to respect cops. Tonight's Feel Good Story of The Day.

Oliver's mother Danielle posted the photo of her 5-year-old son sitting with Officer William Klees to her Facebook page.

"Tonight I saw Oliver's eyes light up like I never have before," she wrote. "We were at the mall and he was mid tuck and roll in the play area when I saw his eyes shift to something behind me. I asked what it was and he said 'mommy that police officer is sitting alone' I said yeah, he is. You can go ask to sit with him if you want. Without hesitation he ran over and said 'sir could I please sit with you' they talked for over 45 minutes and it made Oliver's year.
***
Weekly commenter stats for week of 12-29-2019

Top 10 commenters:
1 [542 comments] 'Skip' [76.09 posts/day]
2 [531 comments] 'Insomniac'
3 [300 comments] 'Commissar Hrothgar'
4 [278 comments] 'Christopher R Taylor'
5 [260 comments] 'JT'
6 [256 comments] 'TheJamesMadison, source of random movie thoughts'
7 [239 comments] 'Ladyl'
8 [233 comments] 'Sponge'
9 [233 comments] 'tubal'
10 [231 comments] 'Infidel'
Top 10 sockpuppeteers:
1 [202 names] 'B. Hussein Obama' [28.36 unique names/day]
2 [72 names] 'Bandersnatch'
3 [38 names] 'Notorious BFD'
4 [37 names] 'Cicero (@cicero)'
5 [26 names] 'mindful webworker - other people's videos'
6 [23 names] 'freaked'
7 [21 names] '18-1'
8 [21 names] 'Duncanthrax The Austere'
9 [20 names] 'davidt'
10 [19 names] 'Meade Lux Lewis'
***

Tonight's ONT has been brought to you by Christmas Lighting.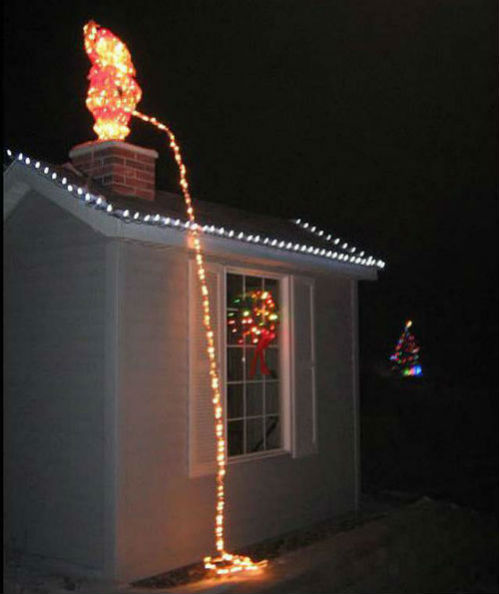 Notice: Posted with permission by the Ace Media Empire & AceCorp, LLC. ONT tips, loose change, drink tokens and burner phones to petmorons at gmail dot com.

posted by Misanthropic Humanitarian at
09:42 PM
|
Access Comments