« Gun Thread: After Thanksgiving and Before Christmas Edition [Weasel]
|
Main
|
The Morning Report - 12/9/19 »
December 08, 2019
Sunday Overnight Open Thread (12/8/19)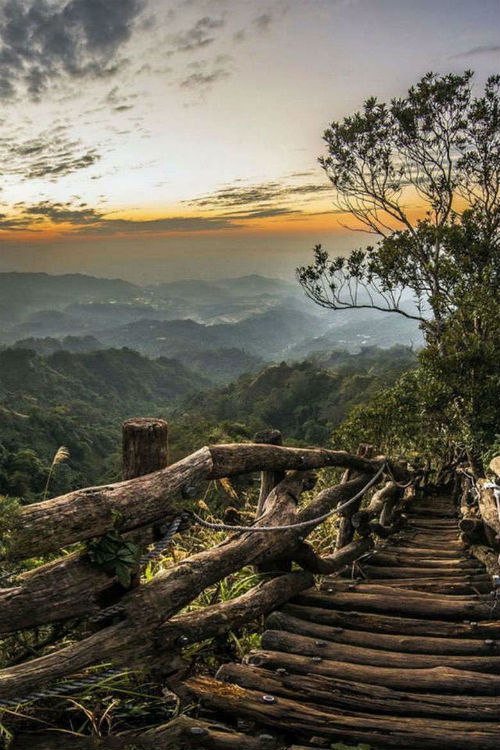 ***
THE QUOTES OF THE DAY

Quote I

"Pelosi invokes her Catholicism on everything but abortion," Rush Limbaugh

Quote II

"We sincerely apologize to this child and her family and will be taking immediate disciplinary action against the person responsible." Lisa Kinney, DOC Spokesperson

Quote III

"We can't go on like this; it is not sustainable that children skip school and we don't want to continue — we would love some action from the people in power. People are suffering and dying today. We can't wait any longer," Greta Thunberg

Quote IV

"The Internet as we know it was developed by taxpayer-funded research, using taxpayer-funded grants in taxpayer-funded labs. Our tax dollars built the Internet, and access to it should be a public good for all, not another price-gouging profit machine for Comcast, AT&T, and Verizon." Sen. Bernie Sanders (I-VT)
***
***

Rep. Jerry Nadler (D-NY) is a scuzzy POS. It's bad enough he is proceeding with this sham impeachment of POTUS Trump. Now, he's sowing seeds of doubt about the election results.

After three years of using trumped-up allegations of Russian collusion to try and stymie President Donald Trump's agenda, it appears congressional Democrats are scheming to pull the same stunt again in case the president wins reelection next year.

It's hard to draw any other conclusion given the recent rhetoric of the party's top figures, including House Judiciary Committee chair Jerry Nadler.

Speaking Sunday morning on NBC's "Meet the Press," he accused the president of posing "a threat to our election" and suggested that, if ultimately acquitted by the Senate, Trump "will do everything he can to make it not make it a fair election."
***

The Ace of Spades Cob Dental Plan is second to none. I'm hoping this guy isn't our In-Network Provider.

In Alaska, a dentist is accused of fraud, unnecessarily sedating patients, and performing a dental procedure on a woman while riding a wheeled, motorized hoverboard, authorities say.

Seth Lookhart, 34, is charged with felony Medicaid fraud and reckless endangerment.

From AP:

A former patient testified Wednesday at his trial that she was angered when an investigator showed her an unauthorized 2016 video of Lookhart extracting one of her teeth while she was sedated and he was riding the hoverboard. Veronica Wilhelm was "pretty livid" about the dentist's actions, she testified.

"When did Dr. Lookhart get your approval to take out your tooth on a hoverboard," prosecutor Joan Wilson asked in court.
***

How do you have a rational conversation with someone who believes the following:

"I'm not against you for just being American, I don't hate you because your freedoms, I hate you because every day you supporting, funding and committing crimes not only against Muslims but also humanity,"
***

Paul Joseph Watson Warning: NSFW-Language

***

Personally, I think the world needs more Heralds or Normans.

If you don't believe people like myself who constantly talk about how Muslims are not here to assimilate, but rather dominate, maybe you will start to take our argument a little more seriously in time.

Here's some good or bad news, depending on how you feel about the matter…

Muhammad just made the list, for the first time, of popular baby names in the United States.
***

A slow weekend. President Trump trolling like a champ.

WASHINGTON, D.C.—There wasn't much happening in the world today, so Trump simply sat at his desk looking for something to do.

Then he got an idea. Picking up his desk phone, he dialed a number and waited for the man on the other end to pick up.

Meanwhile, Colin Kaepernick was sitting around nervously waiting for his phone to ring at long last. As his ringtone, the USSR anthem, began to play, Kaepernick lunged for the phone and picked up on the first ring. "Hello?" he said, attempting to sound casual.

"Hi, uh, yes, is this a Mr. Kaepernick?" Trump said, stifling laughter.

"Yeah, it's me. Who's this?" Kaepernick said, trying not to get his hopes up.
***

Reason #778 to despise "The Press" with all your heart, mind and soul.
***

There may be a shortage of potatoes. That's a bummer.Early cold snap hurt Idaho potatoes. Early cold snap? I thought the world was hot, hot, hot.

A cold snap may put a freeze on French fries as farmers deal with smaller potato crops this year.

From an extended rainy period in the Red River Valley of North Dakota, to an early frost in Idaho, weather negatively affected the harvesting of potatoes, reducing the expected haul in the U.S. by 6% as compared to 2018, according to the Department of Agriculture.

As of early November, only 73% of total crops had been harvested.

In Idaho, the state that grows one-third of all potatoes produced in the U.S., a freeze hit between Oct. 9 and 11.
***

I always try to put myself in the other person's shoes. These are some shoes that don't fit and I don't think ever will.

Cierra Brown estimates her commute to work would only take about 25 minutes if she had a car. That's part of the reason she returned to McDonald's in January: Her car had broken down and she needed money. But at McDonald's, Brown only earns $9.50 per hour as a cashier, which barely helps cover rent and is far from enough to solve her vehicular woes. Without a car, one of Brown's main headaches is getting to work. Her typical bus commute to McDonald's takes as long as two hours each way.

I joined the Fight for $15 and a Union because I've worked in the fast food industry for 14 years—about half my life—and all these jobs have a few things in common. They all paid poverty wages. None of these jobs have given me the opportunity to come together with my coworkers in a union, or receive any healthcare benefits. And the only way we'll create change in these jobs is workers coming together and demanding it.

Once upon a time I worked in a restaurant for a short period of time. I knew that it wasn't going to be a career for me. It didn't take me 14 years to realize it doesn't pay well.
***

I'm pretty simplistic when it comes to art. This is simple, but it isn't for me. Is it for you?

Italian artist Maurizio Cattelan's latest provocation, a sculptural intervention that consists of a banana duct-taped to the wall of Perrotin's booth at Art Basel in Miami Beach, has been sold. The work, titled Comedian (2019), had been priced at $120,000; like most of Cattelan's works, it exists in an edition of three, plus two artist's proofs. Two of the three editions of Comedian had been sold by Wednesday afternoon, and according to a Perrotin rep, the gallery is "currently speaking with a museum that wants to acquire the third." The work comes with a certificate of authenticity, and owners of the work replace the banana as they see fit.
Well that didn't take long. Buh-bye art.
***

Is it alright to tell your children there is a Santa Claus?

In general, we try to be pretty honest people. I mean we're journalists. But when it comes to Santa Claus, the Easter Bunny, the tooth fairy, or whatever it is in your family ... is it bad to lie to your kids to keep the magic alive?

Cory's gotten deep into the Santa ruse: setting out the reindeer snack, calling into the Santa tracker on Christmas Eve. Anya wrote notes impersonating the Tooth Fairy and when that didn't work, she even set up a phone call! The con has gotten really long, and the kids might be on to us. We know we're not alone.

Here are four tips for handling that awkward moment when your kids start doubting the world of magic. Luckily Rosemarie Truglio, a childhood development specialist and senior vice president of Education and Research at Sesame Workshop, is going to help us figure out how — and how long — to keep the magic alive.
***

Ahh the Holiday aromas in the air, Evergreens, cookies, KFC chicken yule logs. KFC chicken yule logs?

Kentucky Fried Chicken teamed up with Enviro-Log to bring back the 11 Herbs & Spices Firelog that apparently sold out in just a few hours last year. On its site, JFC uses big bold type to make darn sure buyers understand that this log is "NOT ACTUALLY FRIED CHICKEN." The 11 Herbs & Spices Firelog available exclusively at Walmart. 'natch.
***

Wouldn't it be refreshing if a 'journalist' on the campaign trail asked, "How does single payer health insurance save money?"

"In the U.S., we already have a single-payer health care system, called the Veterans Administration Hospital system. A 2015 internal audit of the VA reported, '307,000 veterans may have died waiting for care.'"
***

'Alcohol may have saved humanity from extinction, scientists claim'

Humanity's ancestors may have been saved from extinction by alcohol, scientists have suggested

In a new book, called Alcohol And Humans: A Long And Social Affair, professors Dr Kim Hockings and Dr Robin Dunbar say that African apes who lived around 10 million years ago evolved to metabolise ethanol, the chemical compound in alcohol.

These primates eventually gave rise not only to humans but also to chimps, bonobos and gorillas, all of which share the ability to break down booze. The common ape ancestor evolved to carry a protein that made metabolising ethanol more efficient, which allowed them to eat overripe fermented fruits that fell on the ground.

According to Dr Hockings and Dr Dunbar, these primates were in competition for survival with rival monkey species who were able to eat unripe fruit that was still on plants.
I don't know about extinction, sure has kept the advertising firms in cash.
***
Comment Of The Past Week

***
(H/T Bluebell)
***
Do you have someone hard to shop for on your Christmas gift list? Do you have money burning a hole in your bucket? Oh boy does The ONT have the gift for you.
An average mug costs between $5 and $10, while a nice travel mug goes for around $20, or maybe a little more if you're feeling fancy. So how on earth does a company justify a smart mug that costs a whopping $180?

While it might sound outlandish, this question isn't purely hypothetical, because thanks to the Ember's second-gen Travel Mug, the value of a $180 smart mug is something that actually needs to be examined. So what makes this travel mug so smart?
***
THE ONT MUSICAL INTERLUDE
&&&
***

Rock you like a hurricaneGenius Award Winner.

A Kentucky judge has been accused of turning her chambers into a glorified frat house, having a threesome with staffers and allowing employees to get drunk on the job — all while abusing her power to win re-election, according to reports.

The judge, Dawn Gentry, was hit with nine charges by the state's Judicial Conduct Commission on Wednesday related to the Animal House antics, Cincinnati.com reported.

The trouble started when Gentry hired her band's guitar player, Stephen Penrose.
***
Pets do make our world better. Tonight's Feel Good Story of The Day. H/T Clutch

Football player who lost both parents celebrates Senior Day by taking the field with his two dogs
Josh Butler walked out of the tunnel with his two dogs
***

Tonight's ONT has been brought to you by Upcoming Breakfast Plans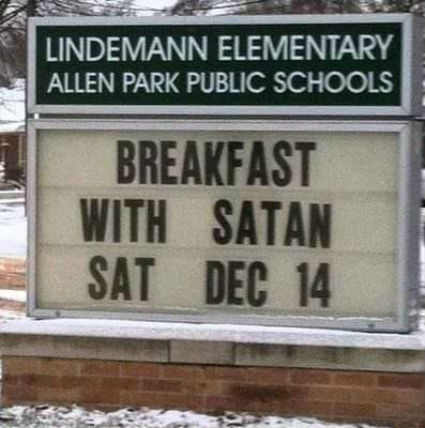 Notice: Posted with permission by the Ace Media Empire and AceCorp, LLC. Only 16 days to buy that Platinum Subscription for the ones you love and/or tolerate.
Rush Limbaugh Quote II "We sincerely apologize to this child and her family and will be...&topic=world_news">

posted by Misanthropic Humanitarian at
10:00 PM
|
Access Comments