« New York City Communist Mayor DiBlasio Heckled at Veterans Day Parade
|
Main
|
The Morning Report - 11/13/19 »
November 12, 2019
Tuesday Overnight Open Thread (11/12/19)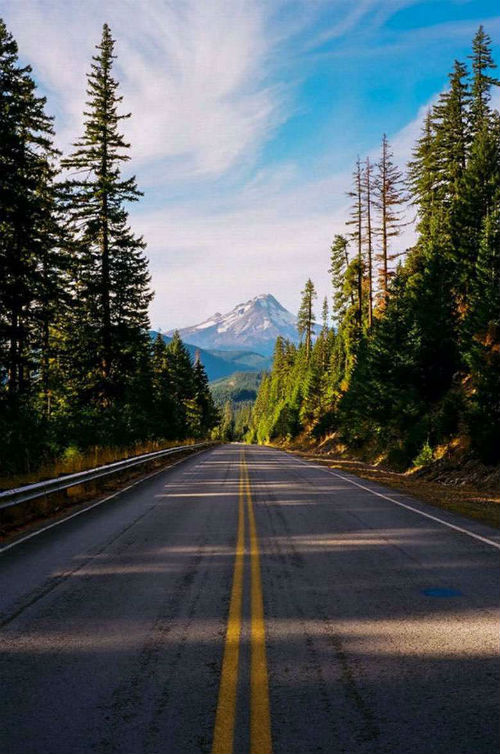 ***
THE QUOTES OF THE DAY

Quote I

"I'm hopeful in another 30 to 45 days. But this is of such significance that we can't rush to an answer. It's got to be right. We're not going to get a second chance." Commandant Gen. David Berger

Quote II

Simply put, there is no daylight between us and the City on the importance of preserving public housing — and we will continue to urge the City to work with us to pass these comprehensive regulations and create a path toward responsible home sharing. Josh Meltzer, Head of Northeast Policy for Airbnb

Quote III

As it relates to PG&E, it's about dog-eats-dog capitalism meeting climate change. It's about corporate greed meeting climate change. It's about decades of mismanagement. It's about focusing on shareholders and dividends over you and members of the public." Gov. Gavin Newsome (D-CA)

Quote IV

"I don't support — a mandatory buyback is essentially confiscation, which I think is unconstitutional. It means that I am going to walk into your house and take something whether you like it or not. I don't think that stands up to constitutional scrutiny." Sen. Bernie Sanders (I-VT)

Quote V

"This wasn't a body shot. This was a head shot. My son was shot in the left side of his head just behind his ear. A head shot is personal," Temia Hairston

Quote VI

"I thought I did a good thing, he had this book for diabetes, I did for two young lads who died in '15 and '17, that was never mentioned. I did a great thing, I thought, for 1500 troops at a hockey game in Branson. They were all forgotten. The one thing that got me was "You people." I suppose, if I had to do it over again, I would have said "Everybody." But "You people" are the people they listen to. The silent majority are always silent. The forces are with me. Everybody is with me. The firefighters, the whole deal. But it doesn't make any sense, and I was brought in, and I was told that I was fired, after 38 years. You know, I stand by what I said, and I still mean it."Don Cherry
***

What's been going on in WI...................

***

8" screwdriver in the rectum. I suppose this could have happened to any man from any state. But, if you guessed Florida Man, you are spot on.

n a recent medical mishap, a 46-year-old man was admitted for surgery at a hospital in Florida to remove a screwdriver that was stuck inside his rectum.

According to Florida's WFLA news outlet, the man entered the operation room in a state of septic shock. He underwent two separate surgeries to get rid of the foreign object — and even had a chunk of his rectum removed to avoid further infection.

The man told doctors he'd been experiencing pain in his abdomen and pelvis for a week. A CT scan quickly revealed the cause: a full-sized screwdriver lodged inside his rectum. The tool, which was almost eight inches long, was buried deep enough that it had pierced his large intestine.

If you are cringing, you are not alone.
***

So we all know about Florida Screw Driver Man. Perhaps our medical records will be available to all for viewing.

Google now has access to detailed medical records on tens of millions of Americans, but the company promises it won't mix that medical data with any of the other data Google collects on consumers who use its services.

Google has access to detailed health records on tens of millions of Americans
Google provided this statement yesterday shortly after The Wall Street Journal reported that Google is partnering with Ascension, the country's second-largest health care system, "on a project to collect and crunch the detailed personal-health information of millions of people across 21 states."

"To be clear: under this arrangement, Ascension's data cannot be used for any other purpose than for providing these services we're offering under the agreement, and patient data cannot and will not be combined with any Google consumer data," Google said in a blog post. That would mean Google won't use the medical data to target advertisements at users of Google services.

But Google promises. Yeah, they won't do that in your mouth either.
***

When will today's adults start equipping children to grow up and become responsible adults? Experts worry about active shooter drills in schools.

A regular drumbeat of mass shootings in the U.S., both inside schools and out, has ramped up pressure on education and law enforcement officials to do all they can to prevent the next attack.

Close to all public schools in the U.S. conducted some kind of lockdown drill in 2015-2016, according to the National Center for Education Statistics.

Last year, 57% of teens told researchers they worry about a shooting happening at their school. A slightly higher percentage of parents of teenagers, 63%, fear a shooting at their child's school, the Pew Research Center found.

But many experts and parents are asking if the drills, some complete with simulated gunfire, are doing more harm than good.
***
Taking one for the team
***

ICYMI. All good things must come to an end.

After what the Washington Post calls "weeks of controversy with low scores," former press secretary Sean Spicer finally got axed Monday on Dancing With the Stars, in the show's ninth week. Spicer hasn't exactly been a judges' favorite—at one point, Carrie Ann Inaba said, "Sometimes it looks like you are doing the same dance over and over again," per EW.com. Spicer, 48, danced a fox trot and an Argentine tango (which judge Bruno Tonioli called an "Argentine struggle") with temporary partner Jenna Johnson, and for the first time he ended up as one of the bottom two contenders.

The judges get to pick which one of the bottom two stays, and they didn't hedge. The Post notes that a social media campaign appeared to help Spicer rack up viewer votes week after week, with even President Trump weighing in on occasion. Before Monday's performance, Trump called Spicer "a great and very loyal guy who is working very hard" and urged viewers to cast their vote for him in a now-deleted tweet. After Spicer was eliminated, Trump put up a new post, gushing, "A great try by @seanspicer. We are all proud of you!" Spicer's reply to his old boss: "Thank you @POTUS @realDonaldTrump I can't begin to express how much your continued support has meant, especially during my time on @DancingABC."

If he had only dined with a convicted sexual predator...............
***
***

Mrs. Mis. Hum. says no. "We don't need to mix a flunkie with the two other delinquents."

INSIDE THE WORLD OF GUIDE DOG DROPOUTS
In this highly competitive training, pup perfection is demanded — and not every student can make it to graduation. Here's what happens to the still very good boys who need a sudden 'career change.'

When I meet Eddie, a yellow Labrador, at a friend's family barbecue in Detroit, it's clear he isn't like other dogs. He knows how to sit, stay and walk (on- or off-leash), but his best trick is being able to read a room. Whether his role is to greet a guest, play with children or rest his head on my lap as we drink beers by the bonfire, Eddie always does the right thing. All the while, he's never a nerd about his intrinsic obedience. "Dude, what's your dog's deal?" I eventually ask Delia Bryan, Eddie's owner and a family friend.

"He's a guide-dog-school reject," she tells me.
***

The ONT will give her credit: Joy Reid is an equal opportunity bigot.

With the Democratic Party about to come out from behind closed doors in the basement of the U.S. Capitol and take their impeachment inquisition before cameras this week, MSNBC's Joy Reid beat the rush in assisting the party with their objective — shaping public opinion.

Doing so while attacking Thanksgiving.

"We're just over two weeks away from one of the most beloved American food holidays," the AM Joy host said Saturday in her opening remarks. "Thanksgiving, where problematic actual history meets delicious cuisine and many of you will be heading home to spend time are family and friends, eat a little too much and perhaps engage in a dreaded contentious political debate with your cranky uncle Rosco when he starts yelling, 'Read the transcript!' at the dinner table, between bites of turkey and pumpkin pie.
Talk about a chip on the shoulder.
***

Completely classless? Yes. Criminal? I guess that is why there is 911.

Amazon has pulled an offensive shirt emblazoned with "Daddy's Little Slut" thanks to some good old-fashioned Twitter shaming.

But it has allowed its third party seller to continue hawking other off-colour items.

The original $18 shirt sold by OnlyBabyCare started going viral last Friday morning, as images of the shocking slogan circulated Twitter.

It has been available on Amazon since June, with a description claiming it was "suitable" for "playing outside, birthday party, baby shower, baptism" among other family-friendly activities.
***

Rich boomer in favor of Special Snowflakes.

Abigail Disney, the millionaire heiress of the Disney fortune, offered a scathing rebuke of fellow Boomers on Twitter, criticizing their attitudes towards younger generations and telling them to "sit the f--k down and let the kids drive."
***

Prohibition leads to capitalism. You can't do that. Oh yeah, watch me.

Biker Gang Leader's DIY Guns Are Part of a Predictable Prohibition Story
From Australia to Massachusetts, illegal gun makers step in to supply what legal markets aren't allowed to produce.

As a convicted felon, Bruce Sartwell isn't legally allowed to own firearms. But the regional president of the Outlaws Motorcycle Club obviously isn't the kind of guy who cares about what he's legally allowed to do; when he was arrested in East Bridgewater, Massachusetts, he was found to be in possession of a rifle he'd made himself, as well as unregistered "silencers" (sound suppressors), parts, and the equipment needed to manufacture more weapons.

The story of a criminal making guns that he needs for his "trade" is all very predictable if you've been paying attention to events around the world. It also casts further doubt on the claims of gun control advocates that their favored restrictions will make the country safer.
***
THE ONT MUSICAL INTERLUDE
&&&
***

Never stick your tobacco in crazy your ass. Genius Award Winners.

A state appeals court panel has refused to void a prisoner's conviction for a brutal attempt to steal contraband tobacco hidden in another inmate's rectum.

The Superior Court decision outlined in an opinion by Judge Paula Francisco Ott sinks Maurice Wakefield II's bid to overturn the 9- to 18-year prison term he received for the attack.

Wakefield's conviction stems from an incident in E Block at the Blair County Prison on the night of March 16, 2017.
***

Too late for that diploma? Never. Tonight's Feel Good Story of The Day.

Corporal Lewie Shaw received his high school diploma more than 70 years after he left school and joined the Marines.

Shaw enlisted in 1943.

He fought in Tinian, Saipan and Iwo Jima. He was wounded fighting for his country.

"One come out with a phosphorus grenade got me across the backside," he told KJRH. "And I didn't want to tell anybody. A good Marine doesn't get shot in the back."
***

Tonight's ONT has been brought to you by Vegan Barbecues.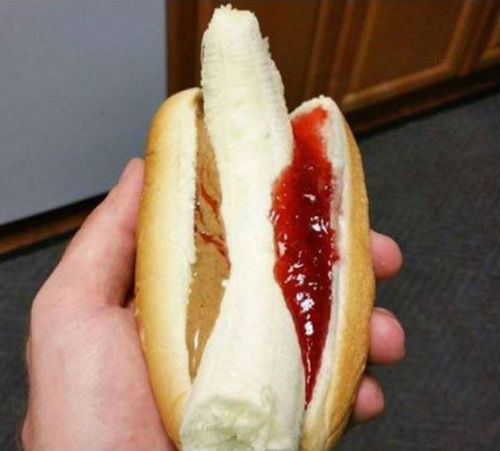 Notice: Posted with permission by the Ace Media Empire and AceCorp, LLC. Proud sponsors of the kinder and gentler ONT.

posted by Misanthropic Humanitarian at
10:02 PM
|
Access Comments