« Food Thread: Good meals Are As Close As Your Refrigerator's Remainder Bin
|
Main
|
Sunday Overnight Open Thread (11/10/19) »
November 10, 2019
Gun Thread: PSA: Winter is Coming, is Your S#!t Lubed? [Weasel]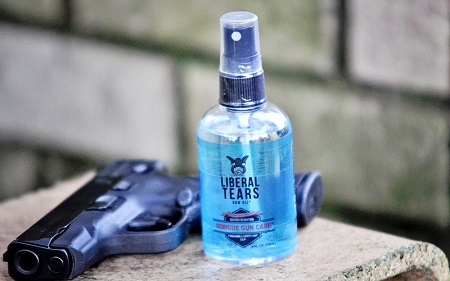 Liberal Tears are the Best Tears!

The weapons you shoot regularly should be maintained regularly, right? But what about the rifle you only bring out of the safe once a year, say, for hunting season? Should you do anything special? Like maybe blow off the dust and give it a couple drops of oil? Let's find out below, shall we?

Digging waaay back into the Gun Thread Archives, we find this article on cleaning. Do we comment in old threads? No, we do not comment in old threads lest we incur the wrath of Pixy, PBUH. Anyhoo, my attitude on cleaning and so forth hasn't changed since I wrote that, but there are a few things you may want to think about before shooting a weapon that's been unused for some time. I like to run a wet patch through the barrel to make sure everything is still groovy, and if so, then a dry patch and call it good. I also oil or grease the action, depending on the weapon. Generally speaking, if it turns I oil it and if it slides I grease it. Finally, I do a brief function check and for rifles I like to check the zero of the sights or optics before doing any shooting that really counts. If it was cleaned before it was put away, it should only require a cursory inspection and lubrication before it's ready to shoot again.
Do any of you live or shoot in winter climates where you need to consider air temperature in your lubrication choices? Do you make different choices in summer and winter? What is your process?
Rifle Barrel Break-In
A question I get asked a lot has to do with breaking-in new barrels and what steps in particular I take to accomplish this vital and critically important procedure, and the answer is, not much. Yep, that's right. Not much at all. Oh, I know this will likely spark outrage and perhaps even violent public demonstrations, but I have never bought in to all the break-in hype and my suspicions have been confirmed by real live knowledgeable barrel manufacturers. I shoot an overbore caliber and realistically speaking get something around 800 rounds from a new barrel before its match accuracy is degraded, so I cannot afford a lengthy break-in process. Having said that, even with barrels that will last many thousands of rounds I don't do a whole lot; shoot 2 or 3 rounds then a brush & patch out, 3 or 4 more rounds, quick brush & patches, a few more rounds with a brush, patches and some bore paste and that's it. Done. All I'm trying to do is initially foul the barrel and smooth any leftover machining marks from the chambering and rifling processes. Higher quality barrels will have been lapped and will exhibit fewer of these machining marks.
But, but, but....! I read on the internet a lengthy and meticulous process must be followed that takes hours and hours and hundreds of rounds and cleaning at the molecular level and if you don't do it your barrel will be ruint! Weasel is full of shit!!
Well, maybe so, but that's what I do, and my rifles all shoot just fine and do not suffer from excessive copper fouling, which is what a super-specific break-in process is supposed to prevent. I have also been told by barrel manufacturers to just shoot the damn things and not to overthink it. I suspect most of the elaborate procedures you read on many manufacturer's websites are there simply because the shooting world expects there to be some complicated and lengthy process required, and by golly there better be one or it's not a classy barrel maker!
Are you going to really hurt a barrel by cleaning and brushing and flossing it for days? Probably not, but is it really necessary? I don't think that it is. At worst you'll probably over clean the steel each time which will just start the copper fouling and break-in process all over again. In the end, do whatever makes you happy and helps you sleep at night! Disagree and want to fight about it? Please email CBD at the Food Thread.
*******
I like shooting. And I like shooting machine guns. And I like Jerry Miculek videos. So what could be better than a video of Jerry Miculek shooting machine guns? Why, a video of Jerry Miculek shooting clay pigeons with a machine gun, of course! (H/t CBD)
*******
Link-O-Rama
Below are some links on barrel break-in and copper fouling, most of which advance the conventional wisdom and suggest a somewhat lengthy break-in regimen. What do you all think? Am I a retard?
Lilja Riflebarrels: Barrel Fouling
Field & Stream: Copper Fouling
Shooting Software: Fouling
Shooting Times: Copper Fouling
Rod and Gun: Copper Fouling Notes
Field & Stream: Why Copper Fouling Kills Accuracy
Christensen Arms: Barrel Break-in
***Mail Bag***
This week our pal blake hit the range with an M1 Garand. Man, do I ever love shooting in that part of the country! Beautiful rifle, beautiful range, and nice work on the targets, blake!
Range report: Woot!

Shooting the 500 meter silhouette range with the M1 at Mojave Sportsman Club. I actually managed to hit a few of the silhouettes. But, with the amount of lead an M1 can put down range, not too much of a surprise. This range is just outside of Kingman, AZ.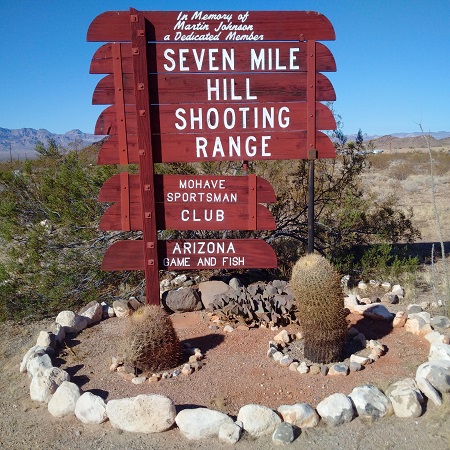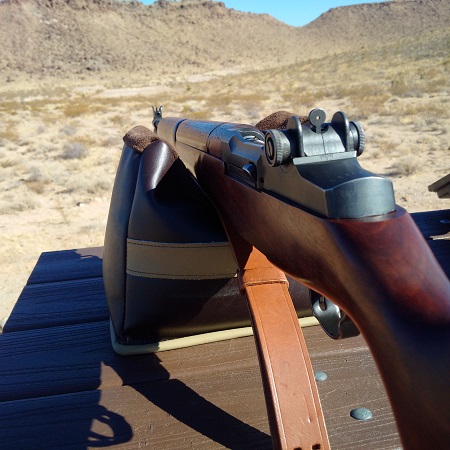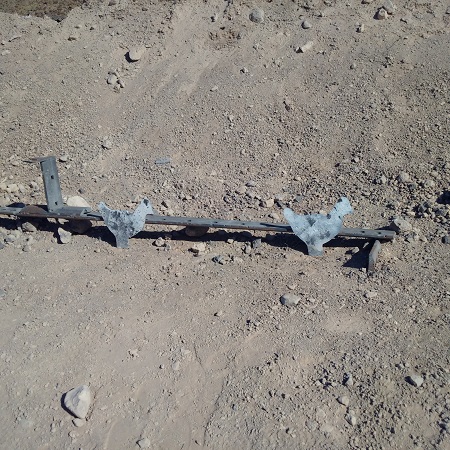 ******
Please note the new and improved gmail account morongunthread at gmail dot com. An informal Gun Thread archive can be found HERE. If you have a question you would like to ask Gun Thread Staff offline, just send us a note and we'll do our best to answer. If you care to share the story of your favorite firearm, send a picture with your nic and tell us what you sadly lost in the tragic canoe accident. If you would like to remain completely anonymous, just say so. Lurkers are always welcome!
That's it for this week - have you been to the range?



posted by Open Blogger at
07:00 PM
|
Access Comments