« Saturday Gardening And Puttering Thread, November 9 [KT]
|
Main
|
Saturday Afternoon Chess Thread 11-09-2019 »
November 09, 2019
Ace of Spades Pet Thread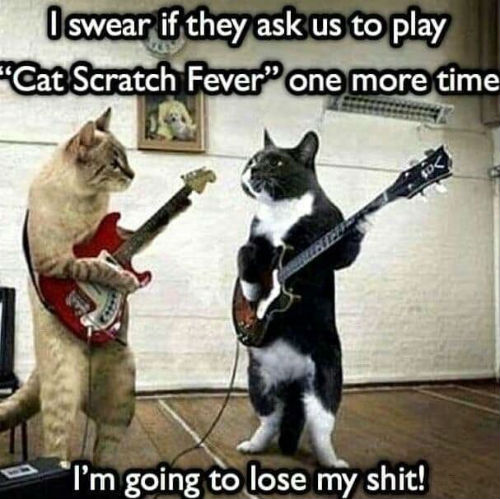 ***
Good afternoon and welcome to the PG13 almost world famous Ace of Spades Pet Thread. Thank you for stopping by. Kick back and enjoy the world of pets.
***
A Little of This. A Little of That.

The following story doesn't mean you can break out and get all wound up with politics. President Trump could make animal cruelty a federal crime.
***

That's a cute puppy. NOT!!! H/T Legally Sufficient
***
***
Meet The PetMorons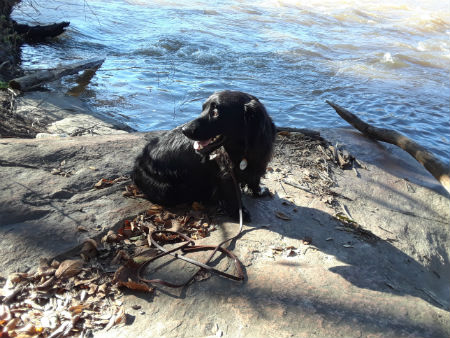 This is Winston. The shelter advertised him as a border collie - slightly plausible at ten weeks but not at two years. We are starting to suspect some Cardigan corgi in there along with who knows what else. Here he is on our favorite hike on the Chattahoochee. Thanks for all you do, Longtime lurker.
Slightly plausible? That's funny. He's a handsome lad and he looks like he just loves the outdoors. We appreciate your submission today.
***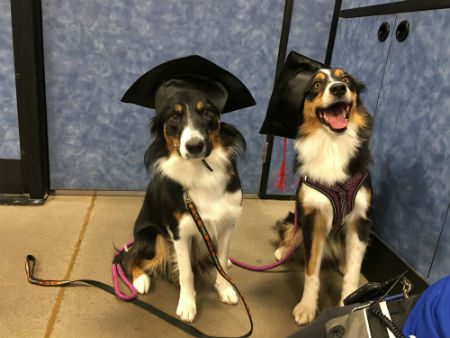 We had a graduation in the family this week. Say Hi! to our Border
Collie Kit (left) who finished her puppy class this week. She's pictured
here with her BFF, Sochi, an Australian Shepherd.

Kit turns one year-old this week, but we've only had her for about two
months. She came to us because her original family, who love her very
much, got into a difficult situation and just couldn't keep her any
longer. It was supposed to be a temporary foster-home arrangement, but
that lasted about ten minutes. Ya'all know how that works. - Ron

Congrats on the new addition and graduation. Good puppy Kit. You Sochi look like you could be disruptive in class. Excellent photo! Thanks for sharing.
***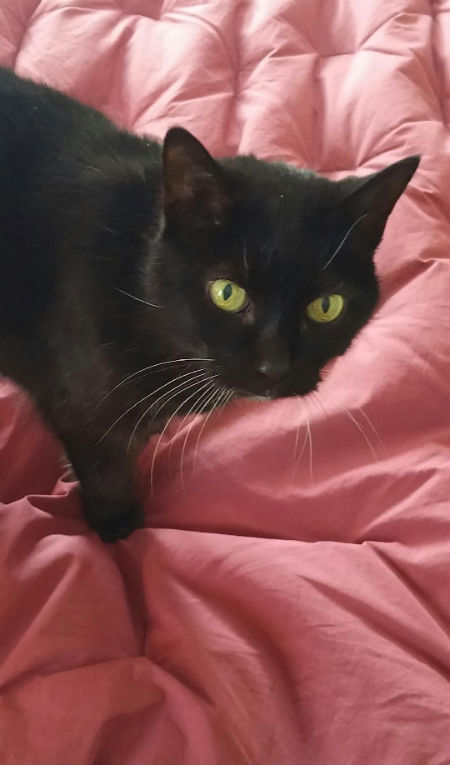 If you have space to use this on a future Saturday I know some readers of the pet thread will probably be horrified at the spartan conditions in which poor Saucer is forced to live. But she's persevered. She's 19.

Thanks,
Corn and Beans
Shocked! Shocked we are at the AoS Pet Thread. My goodness. What a horrible life.
***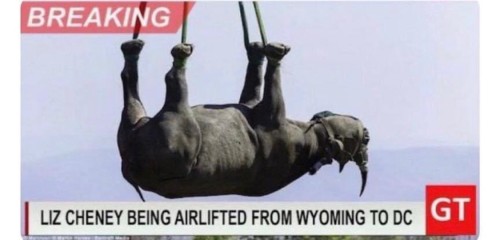 Our new puppy, Torch, is a 13 week old chocolate lab who thinks he is a parrot. He likes to climb up on our shoulders to sit. Should be interesting when he hits 90 pounds or so. -No Good Deed
***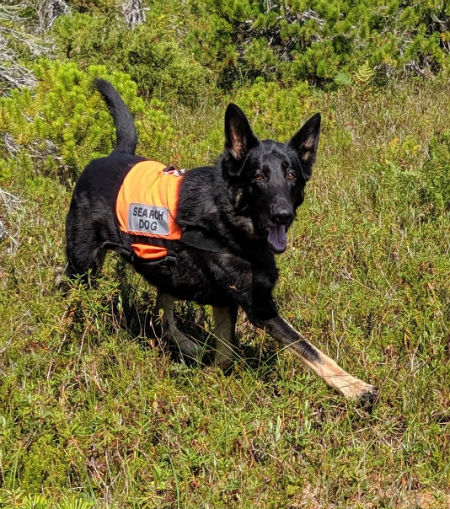 "I apologize if I got the pets out of order, looks like a happy gang. Since you live in AK do you work any of them with sleds? ;) J/K. Thank you for your emails"

No, none are sled dogs. Our home is at the bottom of a looooong, steep driveway that requires 4WD. During the winter we park at the top of the drive as it is impossible to drive up and down even with studs or tire chains. We sled our groceries and packages down. pull our garbage up with the sled. I did try hitching up the dogs, but they all sat down on the job and looked at me. End of experiment. They see their job as encouraging the sled on its way down the drive. and supervising it way back up the driveway.

Have been a long time lurker and have from afar felt the grief and happiness that the petmorons have shared. Could not live up here without the companionship, laughter, humor, love, and security our pups give us.

Elias was missed out in the photos, and I added his pictures again. He suffers. from the best I can figure out, canine autism. What made his life great was SAR training. It was not until he was 3 y.o that he was able focus on any task, I tried several times to get him interested in SAR as he is highly intelligent and enjoys extreme exercise, but things did not clicked for him until he was three years old. He is one heck of a searchdog... very intelligent, and great stamina, and curious about people. Sorry for being long-winded, but Thank you for your pet threads and the pet morons. - Lr S
Thanks for clarifying the pack for me and the Horde.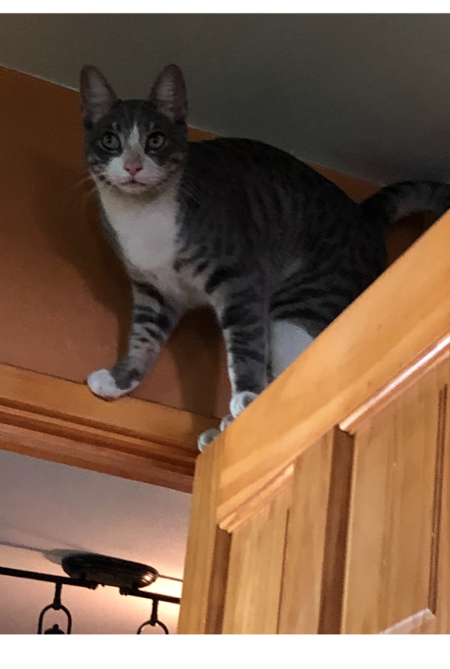 &&&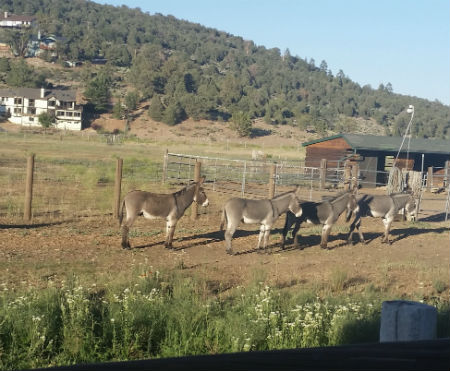 Scooter at one year. My wife says his name should be Looking For Trouble.
While not pets we have several herds of wild burros in the area, some of whom drop in for water during the Summer. - Robert
Trouble? I don't see how that could be. He looks perfectly innocent and pure as the wind driven snow. For wild burros they sure line up nicely for photos. Thanks for the photos and stories.
***

A great group of pets today. A small number but nevertheless cute and very loved by their humans.
Do you have something you wish to share? You can reach the Pet Thread at the following: petmorons at gmail dot com.
Have a great week!!!


posted by Misanthropic Humanitarian at
03:00 PM
|
Access Comments