« Some Funny Stuff
|
Main
|
The Morning Report - 11/7/19 »
November 06, 2019
Wednesday Overnight Open Thread (11/6/19)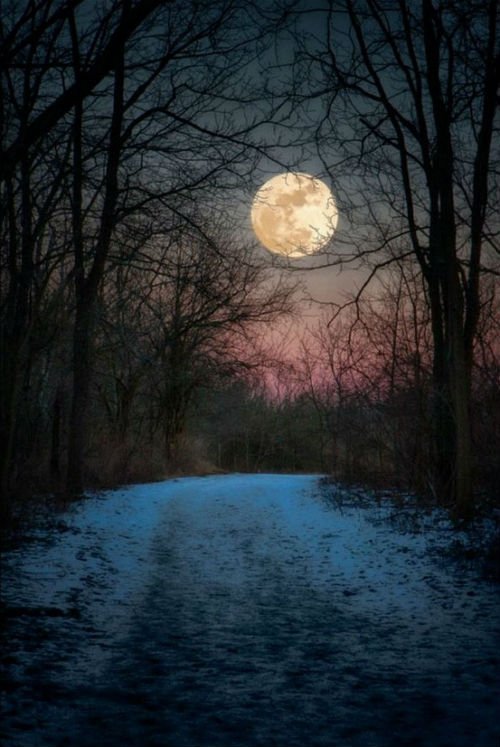 ***
THE QUOTES OF THE DAY

Quote I

"Given the chance, they'll slash food standards to US levels where 'acceptable levels" of rat hairs in paprika and maggots in orange juice are allowed and they'll put chlorinated chicken on our supermarket shelves."MP Jeremy Corbyn

Quote II


"The most important thing we've learned about coffee over the past 20 years is that there's very little indication that it's bad for you. If anything, there's more evidence that it may be healthy to drink." Edward Giovannucci

Quote III

There was a time when we were supposed to defer to our betters. There was a time when we were supposed to respect them. There was a time when we were supposed to not believe they would totally commit felonies. Yeah, that's not a thing anymore. We're not blind and we are not stupid. We see.Kurt Schlichter
***

You might not be able to hurry love. But you sure can a divorce. Rep. Ilhan Omar (D-MN) is now officially a single gal again.

DIVORCE, MINNESOTA STYLE
Ilhan Omar only got around to marrying husband Ahmed Hirsi last year, but yesterday she she was legally divorced from him. She had been divorced from him earlier this year "in her faith tradition," as she likes to say, when Hirsi discovered her affair with her consultant and fundraiser, Tim Mynett.

Expertly working the tabloid angle, the Daily Mail originally reported the story of Omar's affair this past July. Power Line originally reported the Islamic divorce here.

Omar and Hirsi quickly agreed on the terms of their divorce and submitted the stipulation to the court. The Star Tribune takes it all at face value (including Omar's past statement on her tangled marital history), although it does acknowledge issues about Omar's marriage to Ahmed Nur Said Elmi in 2009.

Elmi, I have concluded, is Omar's brother. This is something of an open secret in Minneapolis's Somali community. It is more open than secret.
Will she marry the white kafir she was bopping on the side?
Or does she have another brother or cousin looking to immigrate?
***

Former Twitter employees and Saudi National are charged by DOJ.

LOS ANGELES — Federal prosecutors in San Francisco charged two former Twitter employees and a Saudi national with a plot to provide the Saudi government with information about Twitter users, including critics of the Saudi government.

The complaint unsealed Wednesday detailed a coordinated effort by Saudi officials to recruit employees at the social media giant to look up the private data of thousands of Twitter accounts.

Ali Alzabarah, 35, of Saudi Arabia, and Ahmad Abouammo, 41, of Seattle were Twitter employees. According to the complaint, between November 2014 and May 2015, Ahmed Almutairi, 30, of Saudi Arabia, and Saudi officials convinced the two men to use their employee credentials to access nonpublic information about the individuals behind certain Twitter accounts.
***

It's not my fault, I was working on a story.

A former editor at Vice Media blames a gonzo journalism culture at the youth-oriented media outlet for pushing him into an international cocaine smuggling ring that will now send him to prison.

Yaroslav Pastukhov, 29, personally smuggled cocaine hidden in his luggage from Las Vegas to Australia and then recruited and arranged for young musicians, models and a former Vice intern to make similar trips while he was a high-profile music editor for Vice Canada, headquartered in Toronto.

Best known under his pen name Slava Pastuk, he worked at Vice from 2014 until he was fired in 2016.

Vice specialized in "immersionism," where "its journalists are encouraged to become embedded within the cultures and with the people they are writing about," Pastukhov's lawyer, Dan Kirby, told court at Pastukhov's sentencing hearing, Thursday.
***

A word used in every day conversations can no longer be used in business names. Backcountry.com is on the litigation warpath.

Last week, news broke that Backcountry is suing dozens of brands that use the word 'backcountry' in their name. And customers are outraged.

The outdoor community banded together this week on social media to take on Backcountry. This came after news spread that the 23-year-old online retailer began suing smaller businesses for using the term "backcountry," which the brand trademarked in 2018, according to The Colorado Sun.

Backcountry hit several brands with either lawsuits or cease-and-desist orders, including Weston Backcountry, Marquette Backcountry Skis, and even Backcountry Babes — a women-focused avalanche safety course.

Since The Sun broke the news last week, customers and even Backcountry faithful have swarmed Twitter to denounce the move. The hashtags #boycottbackcountry and #backcountryboycott return numerous angry tweets and even images of people ripping off Backcountry's trademark goat sticker, which arrives with virtually every purchase. Some consumers chided the retailer for targeting cottage businesses that, in many instances, were too small to mount a significant legal defense.
***

The AoS Gun Thread this past Sunday covered the trials and tribulations of purchasing a handgun in New York. Besides the weather there is another reason to live Mojave County, Arizona.

Supervisors in Mojave County, Arizona unanimously voted on Monday to declare the county a "Second Amendment Sanctuary" in a public meeting that drew dozens of supporters (and little opposition) to the county commission chambers. The measure, proposed by the board Chairwoman Hildy Angius won't change any laws in Mojave County, but she and other supporters hope it does send a message.

"(The resolution) is nothing legally binding," Angius reiterated at the meeting. "It's a statement by a government entity about something we feel strongly about. It's not a law or an ordinance – it's a resolution of support. We have the support of the Sheriff, and if it ever gets to the point where the courts would have to get involved because of gun laws implemented by the feds or the state, we would step up and fight them."
***

When Moron Nevergiveup gives up the US Military and wants to be a dentist who is appreciated. The NHL may be the place for him.

WHEN THE PUCK finally came to rest, it was almost entirely inside Craig MacDonald's mouth. It was Dec. 21, 2007, and with 1:51 left to play, the Tampa Bay Lightning winger, working in his own zone, stepped in front of an errant, elevated slap shot that instantly cleaved a grisly, bloody and impossibly wide swath of carnage through MacDonald's lips, gums and tongue before reducing nine of his teeth to dust. He spat out the 6 ounces of vulcanized frozen black rubber like it was a rotten MoonPie to reveal a fractured lower gum line and his half-cleaved tongue, hanging by a thread. Even in a sport synonymous with dental trauma, where the enduring image of hockey has long been the disturbing-but-endearing shot of Bobby Clarke's toothless grin reflected in the shiny silver of the Stanley Cup, MacDonald's injury was gruesome enough to earn an on-air attaboy from Don Cherry himself.
***

Last week Weirddave had a link to the worst cities in each state. The Manitowoc Minute took offense.

***

The problem with social altruism? The virtue signaling always comes at someone else's expense.

For the past 20 years, Tom Messina has run Tom's Diner, a popular 24-hour eatery in Denver, Colorado. After two decades behind the grill, Messina decided to hang up his apron and retire.

"I'm a restaurateur who's worked his life flipping pancakes and selling eggs. I have a beautiful family I want to spend time with," says Messina, 60.

Local developer Alberta Company offered to buy Tom's Diner for $4.8 million in order to redevelop the site into an apartment complex. Messina planned on pocketing the money and enjoying some quality time with his grandkids. It was shaping up to be a win-win deal until five local activists filed an application in June to declare Tom's Diner a historic landmark. They argued that the mid-century "Googie" architectural style of Messina's building—with its expansive glass windows and tilted roof—was an iconic part of Denver's landscape.
***

I'm not a viewer of Dancing With The Stars. But, I'm enjoying the weekly dance contest.
I've never watched Dancing With the Stars. I do, however, catch occasional, muted glimpses of the show Monday nights when it plays on the TVs at my gym, which means that every Monday night for the past eight weeks, I've glimpsed Sean Spicer looking vaguely ridiculous in some outrageous outfit, and every week I'm surprised to learn the man has managed to dance his way onto yet another episode.

Apparently I'm not the only one who's confused, and I'm in good company. New York Times dance critic Gia Kourlas is also baffled by Spicer's continued presence on the show, airing her frustrations Tuesday after Spicer managed to survive yet another week, despite losing a dance-off to Kate Flannery, who was ultimately voted off.

"Mr. Spicer's staying power has little to do with his performances," wrote Kourlas. "Over the past eight weeks, he has been the weakest dancer on the show. His low scores from the judges have borne that out."

We've put up with your left wing lecturing long enough. LOLGF
***
It is still early in the process but, it doesn't appear that Roger Stone is going to get a fair trial.
"At the beginning of jury selection, U.S. District Court Judge Amy Berman Jackson, an Obama appointee who took a hard stand against Paul Manafort, said that she would not remove potential jurors solely on the basis that they work for the federal government or because of their views of Trump," the Daily Caller reported.

Judge Jackson rejected a request from defense lawyers Tuesday to remove a potential juror who dislikes President Trump and whose husband is a lawyer who worked on the Russia-Trump case.

Our federal government isn't a swamp. It's a f*cking sewer.
***
Speaking of the Sewer, The incompetent Attorney General who opened the path for the Muller Investigation Witch Hunt is going to announce his senate candidacy. Yay!!! Donald Trump's biggest mistake wants to return to D.C.

Former Attorney General Jeff Sessions on Thursday will reportedly be announcing his bid for his old U.S. Senate seat in Alabama, two sources close to the matter told the Daily Caller.

Sessions has been considering the run for his old Alabama Senate seat, making phone calls discussing a potential campaign, according to October reports.

Walk away Jeff. Enjoy your family.
***

Well duh! Of course I'll love you in the morning!

New study reveals what most of us probably already know: People will say just about anything to get laid.
ROCHESTER, N.Y. — First impressions are important, especially when it comes to dating. We all want to be seen in the best light by a potential new romantic flame or sexual partner, but at what point does embellishment turn into an outright lie? If you've ever felt like your date or that mysterious stranger you met in the corner of the party isn't being completely honest with you to better their chances for some bedroom action, a new set of research suggests you were probably right.

When the possibility of a sexual or romantic encounter reveals itself, the study finds people are very likely to present themselves in a deceptive manner in order to appear as attractive as possible to their potential new mate. According to scientists from both the University of Rochester and the Interdisciplinary Center Herzliya in Israel, as our "sexual systems" are activated in the presence of an attractive stranger, it is common for people to embellish, conform, change their attitudes regarding certain topics, and outright lie all to make a good first impression.
***
Joe Biden: Doddering & creepy old man or early stage Dementia patient?

Memo to Joe: If you are ever asked about the Obama Iran Deal, please don't demand they release all 52 American hostages. They already did, forty years ago.

Via American Mirror.

Former vice president Joe Biden plans to revisit the "Paris Peace Accords" if elected president.

That agreement ended the Vietnam War in 1973….

"I'm going to make sure we rejoin the Paris Peace Accord on day one and I'm going to announce within the first 100 days, those 173 nations are going to come and meet in Washington, D.C. to up the ante," the 76-year-old career politician said to applause.

Biden was undoubtedly referring to the Paris Climate Agreement, a United Nations scheme to control the global temperatures and force countries to reduce emissions in the name of fighting changes in the climate….
***
A reasonable search and seizure? Or a slippery slope to an ever powerful police state?

For police officers around the country, the genetic profiles that 20 million people have uploaded to consumer DNA sites represent a tantalizing resource that could be used to solve cases both new and cold. But for years, the vast majority of the data have been off limits to investigators. The two largest sites, Ancestry.com and 23andMe, have long pledged to keep their users' genetic information private, and a smaller one, GEDmatch, severely restricted police access to its records this year.

Last week, however, a Florida detective announced at a police convention that he had obtained a warrant to penetrate GEDmatch and search its full database of nearly one million users. Legal experts said that this appeared to be the first time a judge had approved such a warrant, and that the development could have profound implications for genetic privacy.

"That's a huge game-changer," said Erin Murphy, a law professor at New York University. "The company made a decision to keep law enforcement out, and that's been overridden by a court. It's a signal that no genetic information can be safe."
***

If you don't have a partner, you're not single. You're "self-partnered".

Actress Emma Watson doesn't like dealing with the stress of having the perfect life and is not a fan of being called "single."

The 29-year-old "Harry Potter" star reflected on "all these ideas" she had about where she would be by this point in her life, setting off a collective social media eyeroll when she told British Vogue that she actually considers herself "self-partnered," and not single.
***

Do you have teenagers that come into your humble home? Not only lock up your canoe accident survivors. Keep the Tide pods and bleach locked up as well.

I have seriously lost faith in all teenagers. I don't understand the length they will go through to get famous. This is the second Tik Tok challenge, that I have personally seen, that doesn't make sense whatsoever. In case you don't know what Tik Tok is, it is a social media video app that allows you to create and share short lip singing skits, comedy clips, and share "talent" videos. So basically, you upload a video, and if you get enough likes, you can become "internet-famous."

Being one of the most popular smart apps around the world, there is an audience of more than 500 million users. With a high teenage user base, the app has managed to influence a lot of teenagers to do stupid challenges that nobody asked for. Just like this one.

What exactly is this challenge? Well, someone came up with a smart idea to grab a plastic Ziploc bag, fill it with hand sanitizer, bleach, and shaving cream. Teenagers are then told to hold the bag against their eye for at least a minute. The trend was started back in April by Greg Lammers, who seems to have sparked the viral phenomenon claiming that this will change the color of your eyes.
***
THE ONT MUSICAL INTERLUDE
Born on this day: 6 Nov 1948
Glenn Frey, guitar, vocals, the Eagles, (1977 US No.1 & UK No.8 single 'Hotel California', plus 5 US No.1 albums. 'Greatest Hits 1971-1975' is the second biggest selling album in the world with sales over 30m). Solo (1985 UK No.12 single 'The Heat Is On'). Frey died on 18 Jan 2016 died at the age of 67 in New York City from complications arising from rheumatoid arthritis, colitis and pneumonia. via thisdayinmusic.com
***

Dancing in the moonlight and headbutting a cop. Genius Award Winner.

Troopers were called to Route 41 and Bridge Street in Salisbury Township around 2:37 a.m. for a call of a man dressed in black who was dancing in the middle of the road.

He was pulling on the doors of several businesses, including a U.S. Postal Service building and Aunt Jennie's Diner, and when police showed up, he ran into the Conoco Gas Station on Route 41.

The trooper followed him inside and tried to arrest him, but Clark resisted and head butted the trooper. He broke free, and tried to punch the trooper before the trooper could subdue him.

Clark had a hypodermic syringe on him, and police believe he was under the influence of methamphetamine.

He is also facing charges of attempted criminal trespass, resisting arrest, simple assault, harassment, public drunkenness, possession of drug paraphernalia, criminal mischief and disorderly conduct.
***
An impressive return. Tonight's Feel Good Story of The Day.

Like magic, Wizard Rock is back.

A Prescott National Forest employee on patrol discovered the 1-ton boulder back in its rightful place on the morning of Nov. 1.

The landmark, known locally as Wizard Rock, was reported missing about two weeks ago from its familiar location on State Route 89 near White Spar Road south of Prescott.

The boulder's disappearance attracted media attention nationwide. Its disappearance — not to mention who took it — was the cause of much speculation.

Sarah Clawson, a ranger for Prescott National Forest's Bradshaw Ranger District, was just glad to have the boulder back where it belonged on Friday morning.
***
Tonight's ONT has been brought to you by Clean Up in Aisle 9.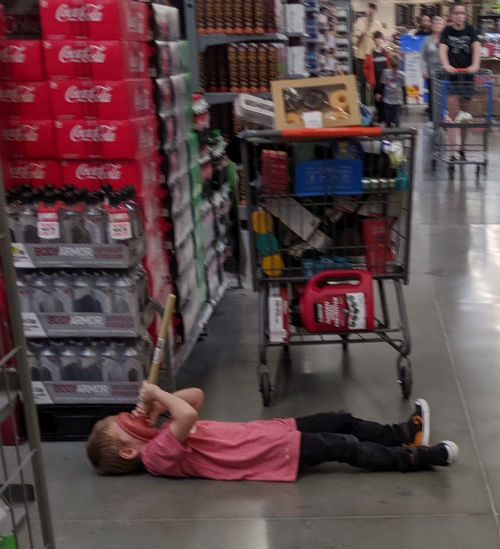 Notice: Posted with permission by the Ace Media Empire and AceCorp LLC. The ONT was written in the back country.Could this be a back country ONT?

posted by Misanthropic Humanitarian at
10:00 PM
|
Access Comments