« Friday's Jobs Report Unexpectedly Smashes Expectations; Job Numbers in Prior Months Unexpectedly Revised Upwards
|
Main
|
The Morning Report - 11/5/19 »
November 04, 2019
Monday Overnight Open Thread (11/4/19)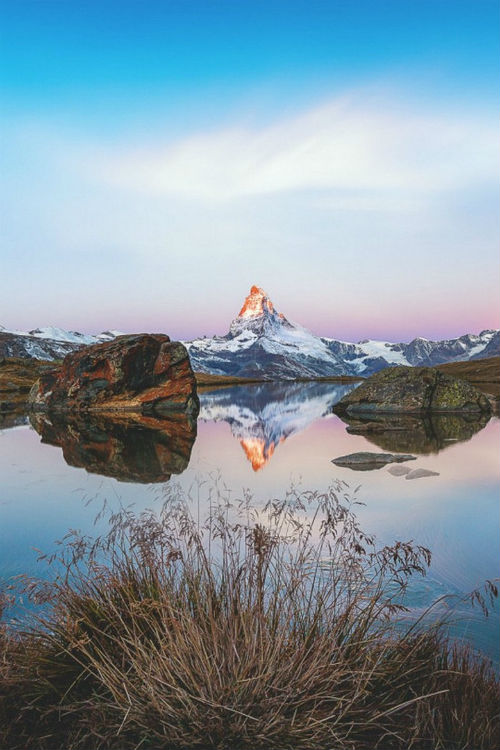 ***
THE QUOTES OF THE DAY

Quote I

'I am angry and sad. I was effectively ostracised for saying I am a woman and so are my clients.' Lynsey McCarthy Calvert

Quote II

"This is the least anti-Semitic country Jews have ever lived in. To say America's anti-Semitic is a lie. To say it's racist is a lie. These are giant left-wing lies. To say that men can menstruate is a lie." Dennis Prager

Quote III

"The last thing he said to me going down in the elevator before he made his announcement on June 16, 2015, was, 'now we find out who our real friends are.' Which was an important statement because it shows he did this knowing that all these people he had known for years would turn on him in a second. Because there's consequences to being a conservative. There's consequences to being a vocal conservative. And there's a lot more consequence to being a vocal Trump-supporting conservative because that movement, the Trump side of the movement of the conservative party, is the side that calls out the nonsense."Don Trump Jr.

Quote IV

"It is too difficult to say when the relations between Tehran and Washington can be restored. I do not see any prospect." Ebrahim Asgharzadeh
***
Fishing show pioneer Jerry McKinnis, RIP
***

AOC apologizes and avoids costly PR trial.

Rep. Alexandria Ocasio-Cortez has settled a lawsuit with former Brooklyn Assemblyman Dov Hikind — sparing her from having to testify in federal court Tuesday over why she blocked him on Twitter, The Post has learned.

"I have reconsidered my decision to block Dov Hikind from my Twitter account," Ocasio-Cortez said in a statement obtained by The Post on Monday. "Mr. Hikind has a First Amendment right to express his views and should not be blocked for them."

As part of a settlement deal reached, Ocasio-Cortez issued an apology.

"In retrospect, it was wrong and improper and does not reflect the values I cherish. I sincerely apologize for blocking Mr. Hikind," her statement said. "Now and in the future, however, I reserve the right to block users who engage in actual harassment or exploit my personal/campaign account, @AOC, for commercial or other improper purposes."
***

Iran celebrates. Obama has an erection.
***

More for less? Microsoft experiments with a 4 day work week in Japan and finds out it is successful.

growing number of smaller companies are adopting a four-day workweek. Now the results of a recent trial at Microsoft (MSFT) suggest it could work even for the biggest businesses.

The company introduced a program this summer in Japan called the "Work Life Choice Challenge," which shut down its offices every Friday in August and gave all employees an extra day off each week.
The results were promising: While the amount of time spent at work was cut dramatically, productivity — measured by sales per employee — went up by almost 40% compared to the same period the previous year, the company said in a statement last week.
In addition to reducing working hours, managers urged staff to cut down on the time they spent in meetings and responding to emails.
***

I like Christmas music. But, it is a little too early, amirite?
If you're a Grinch who likes to moan when the shops start putting up Christmas displays and playing festive tunes long before December 25, we have some bad news for you.


A radio station playing nothing but Christmas classics, 24 hours a day, seven days a week, went on air yesterday - a full 54 days before Santa visits.


If, like us, you think Christmas can never start early enough then the jolly people at Heart radio are here to help get us into the spirit of the most wonderful time of the year.

Heart extra Xmas won't waste time with presenters or news and will instead play back-to-back Christmas anthems to provide the 'perfect soundtrack to your personal winter wonderland'.
***
Greta has issues with logistics. Spoiled brat is looking for handouts.

Autistic environmentalist Greta Thunberg has appealed for help after traveling halfway around the world "the wrong way" because the United Nations moved its global climate meeting from Chile to Spain.
***
And that's your problem, you thought.

A man is desperate to re-home 1000 hens after he accidently bought them in an online auction for $1.50.

Steve Morrow from Hamilton said he saw the "urgent sale" on Trade Me and thought he was bidding for only one bird.

But when he won the auction at 11am on Sunday, he was told by the seller, Matthew Blomfield, that he had in fact bought 1000 of them.

The ad read that a small free-range egg farm based in Massey, West Auckland, was closing down and needed to be vacated by Monday.
***
***
Of course there are caveats when it comes to milestones, Hailing a driverless ride in a Waymo - After more than a decade, Waymo's driverless ride-hailing service is open to customers

But this driverless ride is different — and not just because it involved an unprotected left-hand turn, busy city streets or that the Waymo One app was used to hail the ride. It marks the beginning of a driverless ride-hailing service that is now being used by members of its early rider program and eventually the public.

It's a milestone that has been promised — and has remained just out of reach — for years.

In 2017, Waymo CEO John Krafcik declared on stage at the Lisbon Web Summit that "fully self-driving cars are here." Krafcik's show of confidence and accompanying blog post implied that the "race to autonomy" was almost over. But it wasn't.

Nearly two years after Krafcik's comments, vehicles driven by humans — not computers — still clog the roads in Phoenix. The majority of Waymo's fleet of self-driving Chrysler Pacifica minivans in Arizona have human safety drivers behind the wheel; and the few driverless ones have been limited to testing only.

Despite some progress, Waymo's promise of a driverless future has seemed destined to be forever overshadowed by stagnation. Until now.
***

Associate Justice Gorsuch has some big shoes to fill. The late Justice Antonin Scalia was a brilliant man.

What Is a 'Well Regulated Militia,' Anyway?
The Founders liked militias, but they also liked an armed citizenry. To them, the two ideas were inseparable.
***

Venezuelan President Nicolás Maduro MorosCalifornia Gov. Gavin Newsom threatens to take over PG&E.

That's not to say PG&E can handle the issues that have sparked massive wildfires in California — clearly they can't — but the idea that the government can step in and solve the problem is laughable.

Newsom said Friday that he wanted get involved in PG&E's bankruptcy case to get to a solution faster.


"We want to broker that mediation and are calling on all the parties to come in early next week to jumpstart those negotiations," Newsom said at a news conference, as reported by NPR.

As the outlet reported, Newsom "left little doubt" that he wanted the state government to take part in the company's restructuring.
***
Just because you want something to be true doesn't make it so. Delusional polls 12 months from the next presidental election.

Since Clinton is not running, it isn't clear why Fox News decided to ask voters to choose between her and Trump. The pollsters noted that the last time they included Clinton in a matchup against Trump was Nov. 3-6, 2016, during which period she was also leading Trump, 46 percent to 42 percent — and also actually running for president. Which, again, she isn't currently.
***

Oh no. Oklahoma City PD is investigating horrible wave of hate crime.

Police in Oklahoma City are investigating "It's okay to be white" fliers that were posted at the Oklahoma City University School of Law as a potential hate crime.

Although authorities acknowledge that the fliers were "not believed to be a threat" and that posting them wasn't a crime because no property was damaged, the individual responsible is under investigation anyway.

"Investigators are trying to determine his intent and whether the actions are a hate crime," reports the Associated Press.

Law school Dean Jim Roth said the OCU is "intentional and relentless" in supporting diversity and the hatred and exclusion "will not be tolerated."
***

An impressive break through for health care providers Or just too much snooping?

Google wants search to be the center of everything you do. Now, in a logical next step to make its search products the access point for all content on the web, the internet goliath is turning its focus to healthcare.

David Feinberg, the recently appointed head of its Google Health initiative, outlined plans to make it easier for doctors to search medical records, and improve the quality of health-focused search results across Google and YouTube.
***

The dilution of "higher education" continues.

Minority students demand University of California ditch the SAT … or they'll sue

Last Tuesday, a trio of students, several student advocacy groups, and the Compton Unified School District indicated they would sue the University of California if it does not drop its admission requirement of SAT and ACT test scores.

The basis for the suit: The tests "illegally discriminate against applicants who can't afford test prep classes and pose other unfair obstacles …"

According to the San Francisco Chronicle, one of the three students involved in the potential lawsuit, Kawika Smith, said that "he grew up in poverty, often homeless and with family violence that left him with emotional stress." He says he couldn't afford the cost of private test tutoring, and as a result was denied admission to UC Berkeley despite being "bright" with "enviable achievements."

He ended up choosing an out-of-state college that did not require the SAT or ACT.
***
THE ONT MUSICAL INTERLUDE
Born on this day: 4 Nov 1940
Delbert McClinton, US singer, songwriter, (1980 US No.8 single 'Giving It Up For Your Love'), worked with Bruce Channel, wrote 'Two More Bottles Of Wine' country No.1 for Emmylou Harris. via thisdayinmusic.com
&&&
On this day: 4 Nov 1980
Bob Marley was baptised at the Ethiopian Orthodox Church, Kingston, converting to a Christian Rastafarian and taking on the new name Berhane Selassie. via thisdayinmusic.com
***
Usually a loud and curt "Knock it off! suffices. Not if you're our Genius Award Winner.

Florida man who had multiple visits from law enforcement officials Friday after several complaints got into a brutal standoff the third time around. The last time ended with Michael Kifer, 29, wielding a footlong sword and attacking a deputy, who fired his gun in defense. This was after four beanbags and three tasers fired at him proved ineffective.

The standoff began when Indian River County Sheriff's deputies made a third visit to Kifer's home. Kifer had either been drunk or high the first two visits, the Miami Herald reported.
***

Tonight's Feel Good Story of The Day.

A new blood test could detect breast cancer in patients five years before a lump or other physical symptoms appear, says a new study out of the UK.

The information out of Nottingham University, reported in the Sunday Times of London, says the test would look for antibodies that signal tumor growth before a mass becomes visible.
***

Tonight's ONT has been brought to you by STEM.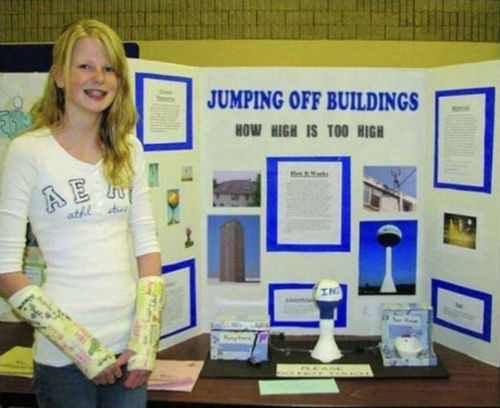 Notice: Posted with permission by the Ace Media Empire and AceCorp, LLC. ONT tips, loose change, drink tokens and burner phones to petmorons at gmail dot com.

posted by Misanthropic Humanitarian at
09:55 PM
|
Access Comments