« Funny: Comedian Does 1990s Jerry Seinfeld, Doing a Comedy Bit About Dating a 17 Year Old Girl
|
Main
|
The Morning Report - 10/30/19 »
October 29, 2019
Tuesday Overnight Open Thread (10/29/19)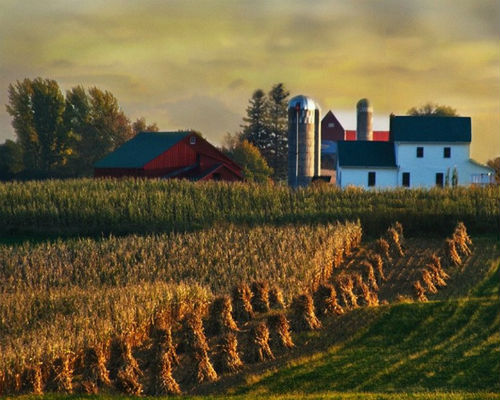 ***
THE QUOTES OF THE DAY

Quote I

"People think it's the drug companies — of course, they were duplicitous in the whole thing, but it was an ideology. Whenever you have ideology grab people in a profession or a leadership position, this is the exact same thing that's happening with homelessness. The ideology is this is a housing crisis, period, end of story. It's income inequality, it is not, it's a mental health crisis and if you don't wake up from that theological fog, more people are going to die. Three people dying in the streets every day in Los Angeles County, three every day and people who get in the way of treating those people are murderers. They are and I'm sick of it." Dr. Drew Pinsky

Quote II

"I'm enough of a sort of traditionalist about our institutions that even at a time when there is a lot that our president does that I find disturbing, offensive, unconventional, I have a hard time with the idea of a crowd on a globally televised sporting event chanting 'lock him up' about our president," Sen. Christopher Coons (D-DE)

Quote III

"If the commanding officer of the 75 (precinct) said, 'move my kid to college,' do you really think that wouldn't kill his career? But because it's the mayor, everyone just does it," Former member of Mayor de Blasio NYPD security detail

Quote IV

"Don't get mad at 'em, don't hate on 'em,". "Man, it's not that serious. The First Amendment is first for a reason. Second Amendment is just in case the first one doesn't work out." Dave Chappelle

Quote V

"The City's gun control sought to eviscerate the inviolate right of the residents of the Commonwealth to keep and bear arms and ensnare law-abiding citizens through a patchwork of laws. Today, Judge James made clear that Mayor Peduto and the Pittsburgh City Council are neither above the law nor a special class of citizens that may violate the law with impunity." Attorney Joshua Prince

Quote VI

This man should be removed from the NSC yesterday. Where do his loyalties lie? Has he been communicating with the Ukrainian government against President Trump and his national security agenda for the United States?

As a former military officer myself, I am ashamed of Vindman.

Get him the Hell out of the government of my country. L Todd Wolf
***
***

The NCAA on its way to eliminating amateur status of athletes. Board of Governors starts process to enhance name, image and likeness opportunities Each NCAA division directed to immediately consider modernization of bylaws and policies

In the Association's continuing efforts to support college athletes, the NCAA's top governing board voted unanimously to permit students participating in athletics the opportunity to benefit from the use of their name, image and likeness in a manner consistent with the collegiate model.

The Board of Governors' action directs each of the NCAA's three divisions to immediately consider updates to relevant bylaws and policies for the 21st century, said Michael V. Drake, chair of the board and president of The Ohio State University.

"We must embrace change to provide the best possible experience for college athletes," Drake said. "Additional flexibility in this area can and must continue to support college sports as a part of higher education. This modernization for the future is a natural extension of the numerous steps NCAA members have taken in recent years to improve support for student-athletes, including full cost of attendance and guaranteed scholarships."
***
Bill Burr gives us his thoughts on The Jetsons. NSFW-Language
***

Hell, I didn't even know that I spoke the language.

Asynchronous Communication: The Real Reason Remote Workers Are More Productive
Async isn't just for remote teams
***
For better or for worse: Happy Birthday Internet.
When I visited UCLA's Boelter Hall last Wednesday, I took the stairs to the third floor, looking for Room 3420. And then I walked right by it. From the hallway, it's a pretty unassuming place.

But something monumental happened there 50 years ago today. A graduate student named Charley Kline sat at an ITT Teletype terminal and sent the first digital data transmission to Bill Duvall, a scientist who was sitting at another computer at the Stanford Research Institute (now known as SRI International) on the other side of California. It was the beginning of ARPANET, the small network of academic computers that was the precursor to the internet.
***
What's the old saying? "(There's) no such thing as a stupid question". Obviously that isn't true even remotely true.

A college student at Benedictine University asked a Holocaust survivor if he supports Israel's alleged "ethnic cleansing" of Palestinians earlier in October and walked out after he wouldn't denounce the country.

Scholar Harold Kasimow gave speeches Oct. 23 and Oct. 24 at the Illinois campus. He is a Holocaust survivor, and spoke about "Advancing Abrahamic Friendship: Modern Popes in Dialogue with Jews and Muslims" and "Bearing Witness: Memories of a Child Holocaust Survivor," the school's newsroom wrote.
***
Paul Joseph Watson NSFW-Language
***
Area Company With $4 Billion In Debt And Annual Losses Of $3 Billion Would Like To Sell You A Credit Card
Nobody handles money like Uber, so Uber needs more money to handle.
***

Vanity. Two For One goes wrong.

A beauty therapist's mother says her daughter died after being told having two cosmetic procedures at the same time would be cheaper. Louise Harvey, 36, died on July 5, 2018, nearly three weeks after breast enlargement and tummy tuck surgeries. Her mother Linda, 53, told an inquest in Norwich yesterday that her daughter was sent home without blood thinners. She said that her daughter wanted a tummy tuck as 'she felt she had some loose skin around her belly following the birth of her youngest son'.
***
Australia. Holy Crap!!!

A man was savaged in the leg by a crocodile after he accidentally stepped on it believing it was a log. Elston Lami Lami, 42, had a near escape as the animal then went for his groin, shredding his shorts but avoiding serious injury. He had been out hunting in murky water near Minjilang on Croker Island near Darwin, Australia, at 12.30pm on Saturday. At first, the reptile stayed still beneath his foot until it suddenly lunged upwards and bit his upper right leg.
***

No one is above the law. This old tired hag should know.


House Speaker Nancy Pelosi has announced the House will finally hold a vote on impeachment proceedings, an effort to silence Republican complaints about secrecy – and force witnesses to respond to subpoenas.
A resolution "that affirms the ongoing, existing investigation that is currently being conducted by our committees" will be introduced in the House later this week to "eliminate any doubt as to whether the Trump administration may withhold documents, prevent witness testimony, disregard duly authorized subpoenas, or continue obstructing the House of Representatives," Pelosi said in a statement released on Monday.
***

The House of Representatives has lost its ever living collective mind.

Democrat legislators have drafted a bill to import at least 50,000 "climate refugees" per year.

"America will continue to stand tall as a safe haven for immigrants," declared Rep. Nydia Velázquez (D-NY), who was born in Puerto Rico and chairs the House Committee on Small Business.

The new refugees would receive green cards. They would have a path to citizenship and word permits.

The bill, the "Climate Displaced Persons Act [H.R.4732]," offers green cards to "climate-displaced persons … [who] are individuals who have been forcibly displaced by climate change or climate-induced disruptions, such as sea-level rise, glacial outburst floods, desertification or fires … there could be as many as 200 million CDPs [climate-displaced persons] by 2050 globally," said a statement from Velázquez's office.
***
***
From one continent to the next, governments continue to play Nanny. Australia wants to use facial recognition for porn verification.

Lawmakers in Australia (like their counterparts in the United Kingdom) are looking for an effective way to limit kids' access to online pornography. Australia's Department of Home Affairs has a possible solution: face-recognition technology.

"Home Affairs is developing a Face Verification Service which matches a person's photo against images used on one of their evidence of identity documents to help verify their identity," the government agency wrote in a recent regulatory filing. "This could assist in age verification, for example by preventing a minor from using their parent's driver license to circumvent age verification controls."

Australia's government face-matching system has been years in the making. In 2016, the government announced that (in the words of CNET) "the first phase of its new biometric Face Verification Service (FVS) is up and running, giving a number of government departments and the Australian Federal Police the ability to share and match digital photos of faces."
***

Hillary Clinton still not POTUS and apparently nuttier than 2 fruit cakes.

Hillary Cinton isn't done yet.

That was the message Sunday from Dick Morris, a former longtime adviser, friend and political guru to former President Bill Clinton who sees Hillary trying to get back into the White House again.

"At the moment, the issue is, will the ghost of Hillary Clinton come out and get into the election," Morris told New York billionaire and radio show host John Catsimatidis on Sunday's "The Cat's Cradle" radio show.

"My feeling is she wants to. She feels entitled to do it. She feels compelled to do it. She feels that God put her on the Earth to do it," Morris said.

But right now, Morris said, Clinton has two obstacles standing in her way: Former Vice President Joe Biden and the #MeToo movement's gains — particularly among liberals.
***

Flying under the Orange Man DTS radar is a new federal rule which may touch millions of people. New federal rules to allow employers to '401(k)-ize' health benefits

Federal rule changes that take effect in January have the potential to alter traditional employer-provided healthcare coverage, doing for medical insurance what the 401(k) did for worker pensions four decades ago.

A change to the Internal Revenue Service code, set to take effect Jan. 1, allows employers to stop providing insurance for employees -- and instead pay workers pretax funds to buy coverage themselves.
***
Now Tiny Homes mobile homes are cool and hip.

Tiny homes have made a big splash all over the world, both for their environmentally conscious designs and because they prove that it is possible to live with less. While some of these tiny homes are personal projects by their owners, a South African company based in Cape Town are creating ready-to-buy tiny homes called PanGoPods.

Developed by the Biodiversity and Development Institute (BDI), the idea behind these on-the-go, off-the-grid homes is that the owners are not beholden to any space or reliant on any power grids. The house can be planted anywhere or moved around on a trailer. They run off of solar power, use water from rainwater harvesting tanks, and have a water-free composting toilet.
***

A great number of elites despise us in flyover country. On the bright side, at least it is economical.

A new analysis by real-estate listing website Zillow found that in the US, the median million-dollar, single-family home boasts around 2,200 square feet.

The analysis looked at the median square footage of million-dollar, single-family homes in 100 of the largest US cities.

The largest is El Paso, Texas, where a $1 million single-family home has a median of over 7,000 square feet of space.

On the other end of the scale, the city with the smallest median square footage is San Francisco, where the median million-dollar, single-family home boasts just 1,150 square feet of space.
***
THE ONT MUSICAL INTERLUDE
On this day: 29 Oct 1965
The Who released the single 'My Generation' in the UK. The song was named the 11th greatest song by Rolling Stone on their list of the 500 Greatest Songs of All Time and 13th on VH1's list of the 100 Greatest Songs of Rock & Roll. It reached No. 2 in the UK, the Who's highest charting single in their home country but only No. 74 in America. via thisdayinmusic.com
&&&
On this day: 29 Oct 2003
Research in the US found that songs get stuck in our heads because they create a 'brain itch' that can only be scratched by repeating a tune over and over. Songs such as the Village People's 'YMCA' and the Baha Men's 'Who Let The Dogs Out' owe their success to their ability to create a 'cognitive itch', according to Professor James Kellaris, of the University of Cincinnati College of Business Administration. via thisdayinmusic.com
***
Avoiding the problem is not thinking outside of the box. Seattle Councilmember Kathy Lambert: Genius Award Winner.

SEATTLE -- The issues of crime, intimidation, parking and an aging building have one King County Council member calling for an unusual move that hasn't happened since King County was formed 167 years ago.

Councilmember Kathy Lambert wants to move the county seat out of Seattle to another city or unincorporated area of the county.

"I'm tired of the talking," Lambert said. "We need to make some plans for changes."
***

Actor Gary Sinise has been a subject of Tonight's Feel Good Story of The Day segment. He's back again.


Who doesn't love celebrities who use their fame and wealth to help those in need? From hosting charitable events to building foundations — all of their good deeds deserve recognition. One of those people who dedicate an important part of their lives to help others is Gary Sinise. Sinise is both an actor and a musician you probably can recognize from movies such as Forest Gump, The Green Mile and Apollo 13. However, thousands of people also know Sinise for his philanthropical work.

Mr. Sinise, thank you from the bottom of my heart.
***
Tonight's ONT has been brought to you by Trick Or Treat.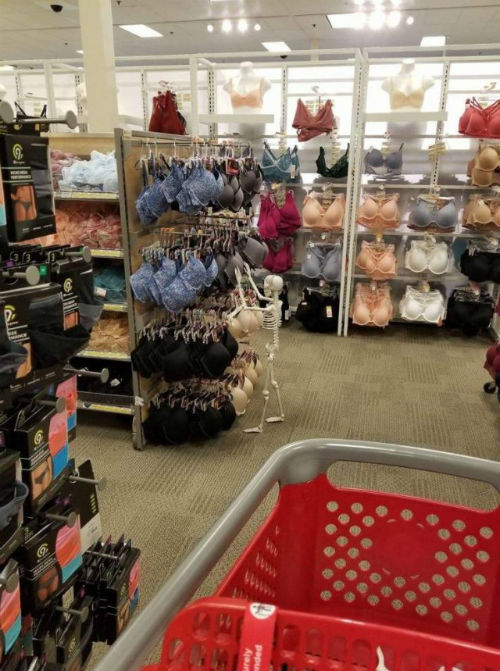 Notice: Posted with permission by the Ace Media Empire and AceCorp, LLC. The ONT often imitated, never duplicated. Which may or may not be a good thing.

posted by Misanthropic Humanitarian at
10:01 PM
|
Access Comments